Send a friend a birthday party in a box this year! All they need to do is supply the cake. Comes with party decor, serving ware, candy, and a printable tag! This post has been sponsored by Mars Wrigley Confectionery. All thoughts and opinions are my own.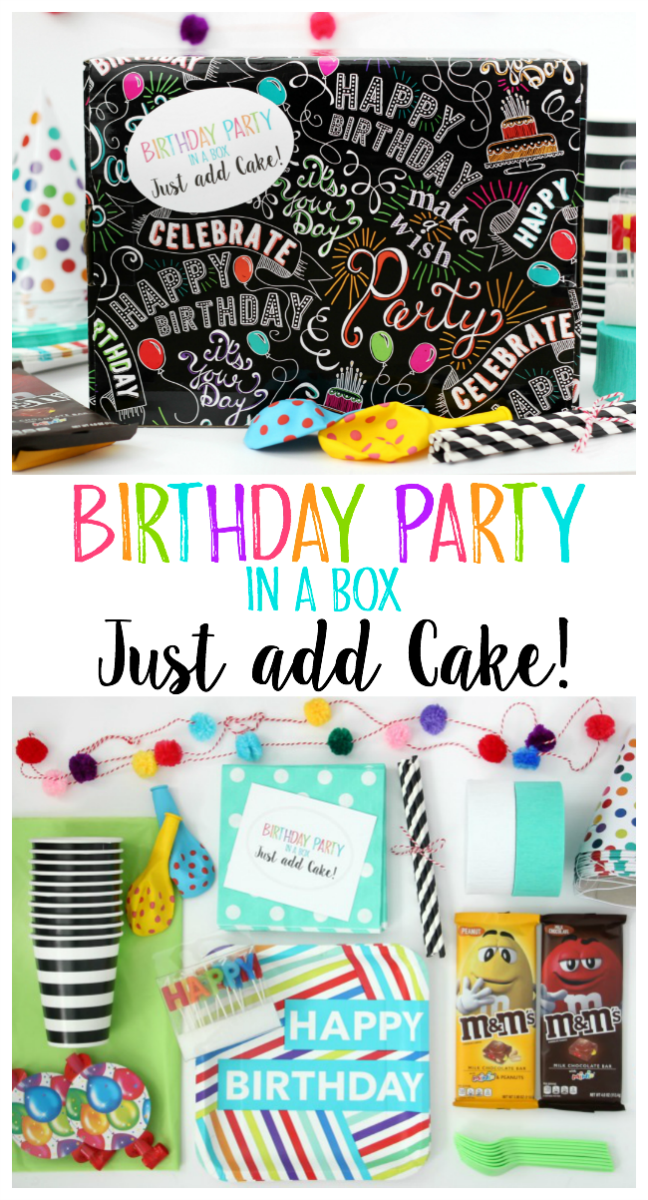 When was the last time you wore a party hat ON YOUR BIRTHDAY? I'm not talking about parties that we've painstakingly planned for our kids. I'm talking about a party just for you! As moms, it's so easy to forget the simple joys of colorful balloons, matching cups and plates and the ridiculousness of wearing a party hat. I probably wouldn't go out and buy party decor and supplies for myself, BUT if a cute birthday party in a box showed up on my doorstep that'd be another story.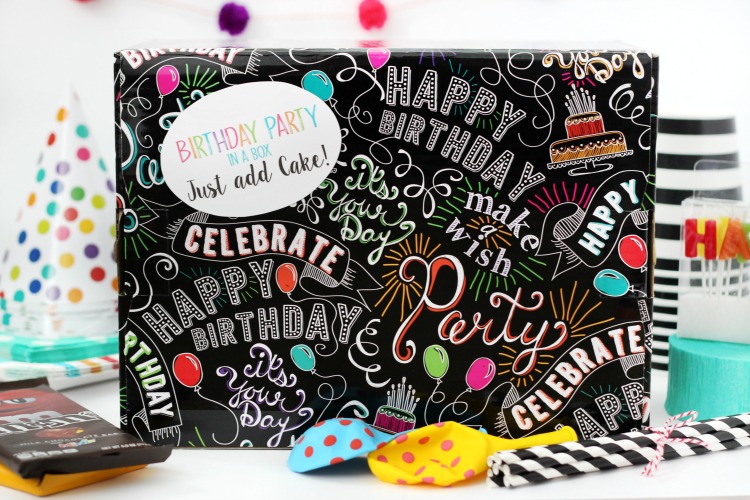 Birthday Party in a Box: Just Add Cake!
I put together this party in a box to send to a friend. As a military family, we have friends and family all of the United States that we've had to leave behind when we move. The simple joy of snail mail and a package on the doorstep is not lost on us.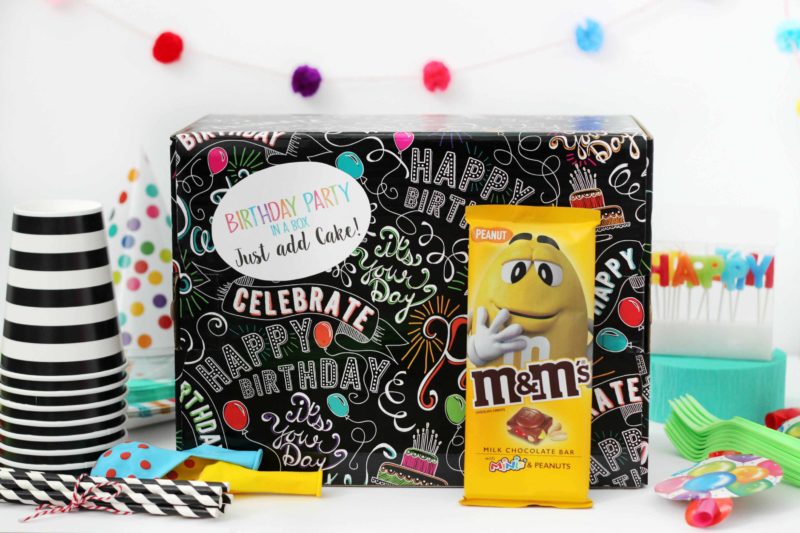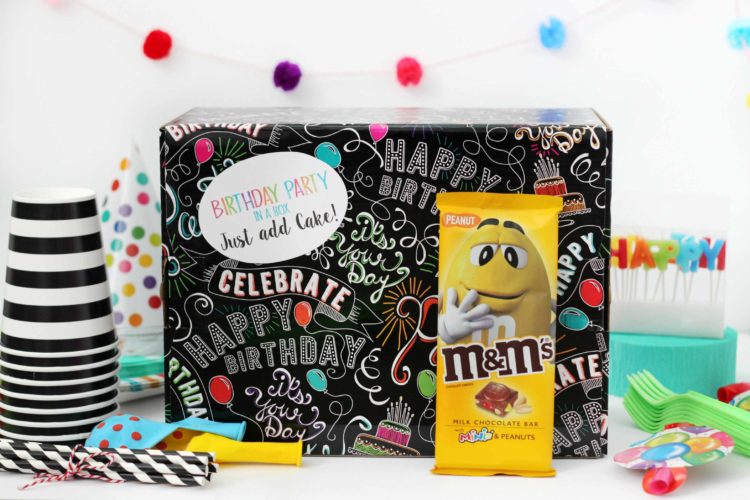 We love sending and receiving gift packages so I stopped by Rite Aid and the party store across the street to pick up everything needed for a fun birthday celebration! I keep a stack of decorated shipping boxes on hand that I sometimes use to mail out gifts. This one was 12 x 9 x 6″ and worked perfectly. You could also pick up a flat rate shipping box from the post office and load it with as many party supplies as you'd like for one price.
Because I didn't use a flat rate box, I wanted to keep this package lightweight so I skipped adding cake mix and frosting. Instead, I created a printable tag to add to the box that says "Just add Cake!"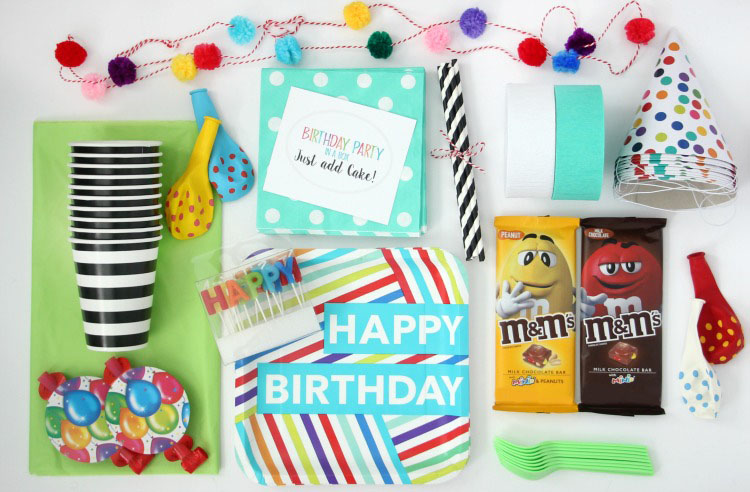 Have you tried the new M&M'S® Chocolate Bars? The cashier at Rite Aid said that they've been selling quickly ever since they arrived so she was going to grab a couple for herself. I told her that she totally should because they really are delicious! Rite Aid has a great selection of candies and party items to add to a fun package like this! I grabbed a couple of bars in each flavor.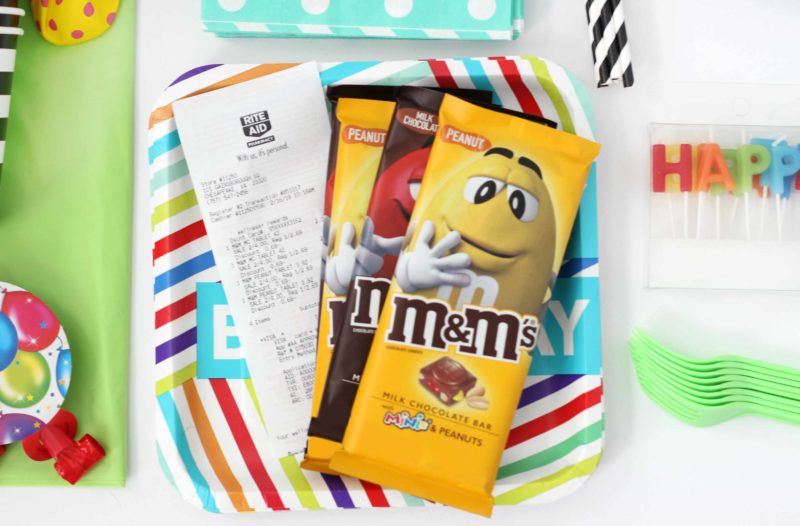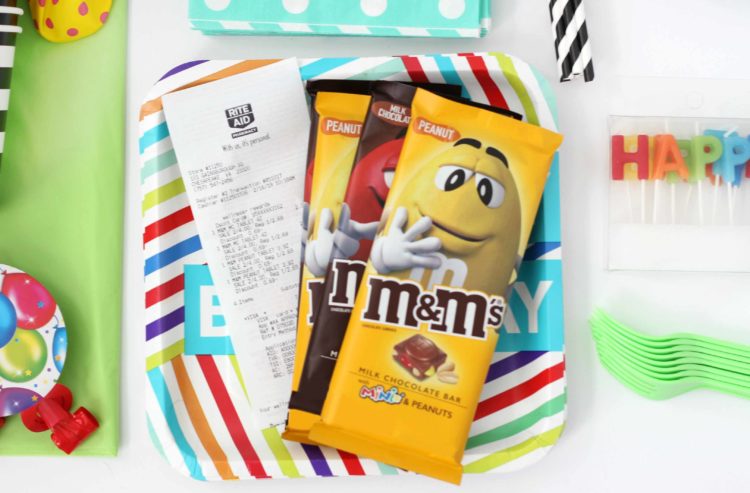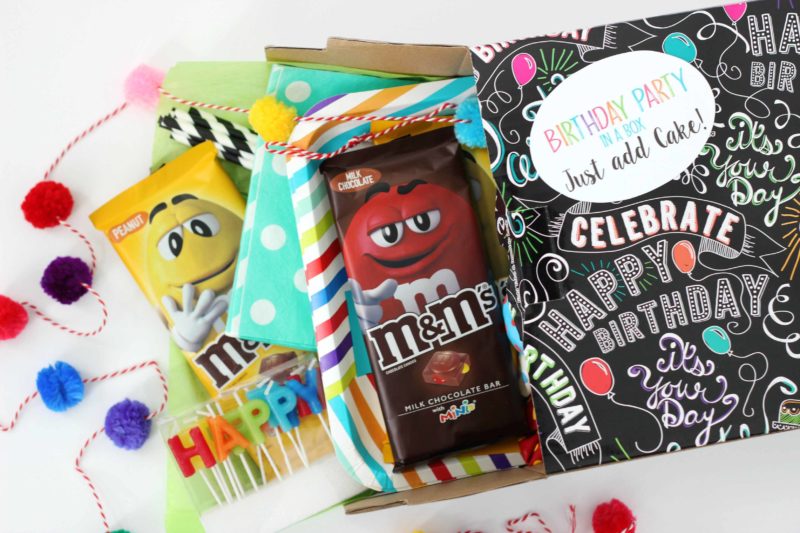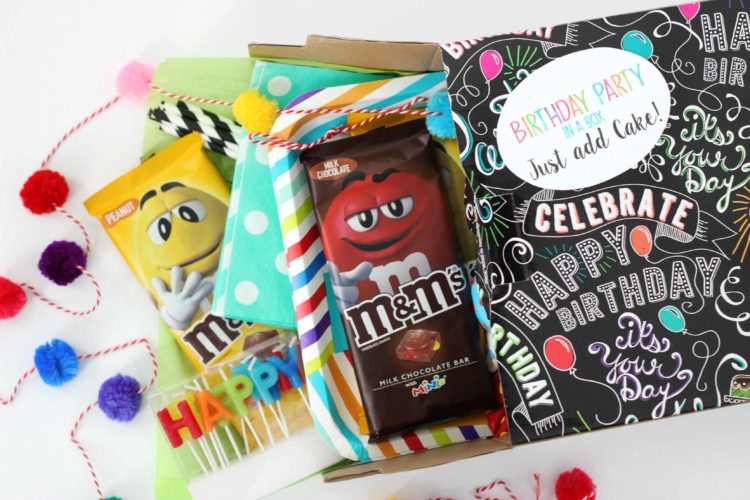 Simply pack everything into your box and use colorful tissue paper to make things nice and snug.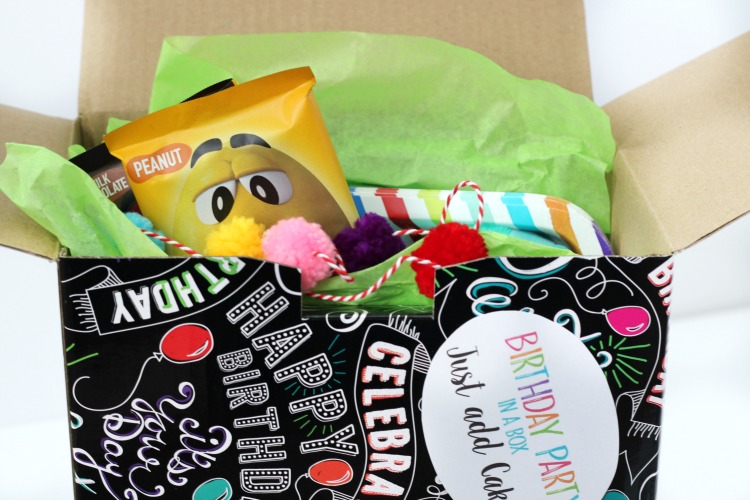 What would you add to make this the perfect birthday party in a box?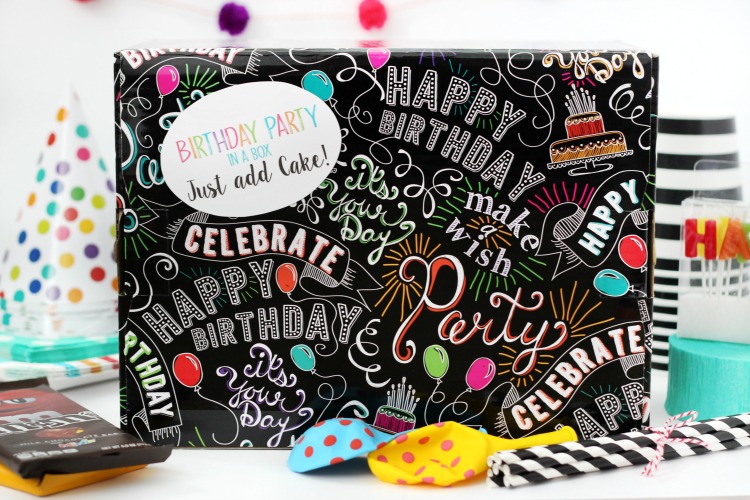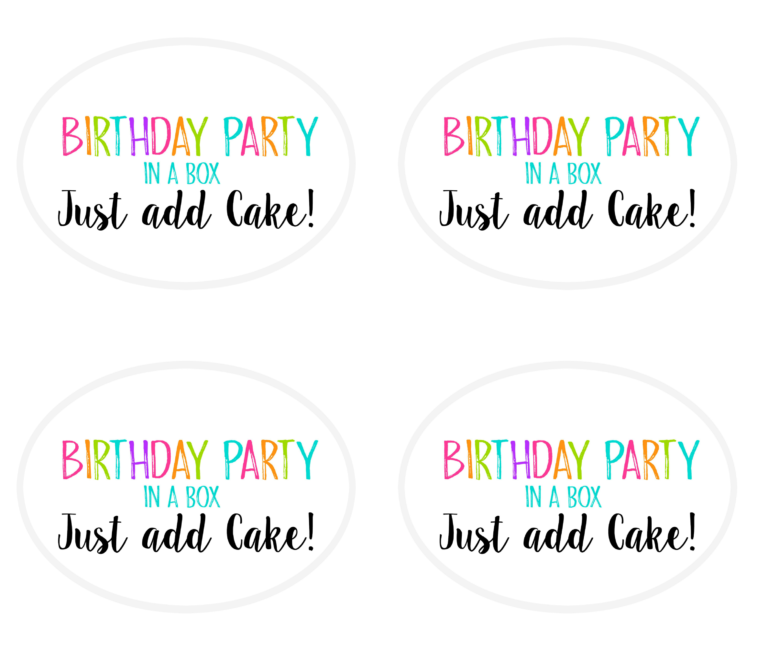 Click here for the printable tags!
You might also like…
Marvel Avengers Survival Kit: Create the ultimate super hero survival kit for an Avengers fan in your life! Everything is stored in a fun lock box with keys for safe keeping!
Fairy Garden Kit: Make a whimsical fairy garden kit to brighten someone's day! Everything you need, including fairy dust, neatly packaged in a planter and tied with a pretty bow.
Mother's Day Pedicure Gift Basket: A beautiful pedicure gift basket brimming with everything needed for a luxurious pedicure! Peppermint sugar scrub, foot cream, nail polish, a travel nail kit, and an electronic foot file.
Welcome! I'm Brandy, mother to 5 darling kiddos and a cute black lab named Toby. My husband is in the Coast Guard so we've lived all over the place, turning each house into a home. I love baking, sewing, making cute things with my kids, and sharing what I've learned with all of you!