Make a whimsical fairy garden kit to brighten someone's day! Everything you need, including fairy dust, neatly packaged in a planter and tied with a pretty bow.


Kaylee, and her 2 darling best friends, (we'll go ahead and call them all kindred spirits) love playing "fairies" at recess. They play fairies absolutely every day. So when she was invited to Katie's birthday party last month we knew exactly what to bring. A fairy garden kit!
I had a galvanized metal bucket in my craft room that was just the right size to use as the base.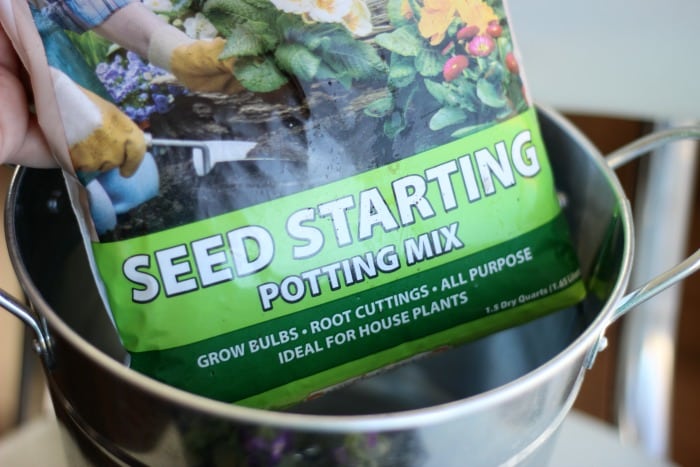 I added a small bag of potting mix (from the Dollar Tree store) and tucked everything else on top.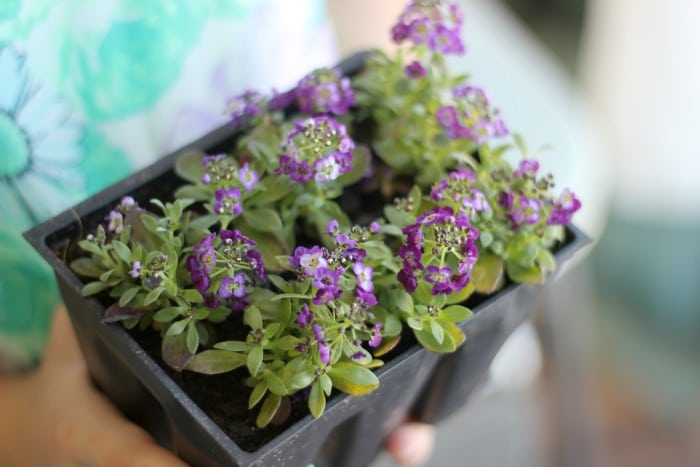 Kaylee's favorite colors are turquoise and purple, and we knew Katie would like that scheme too.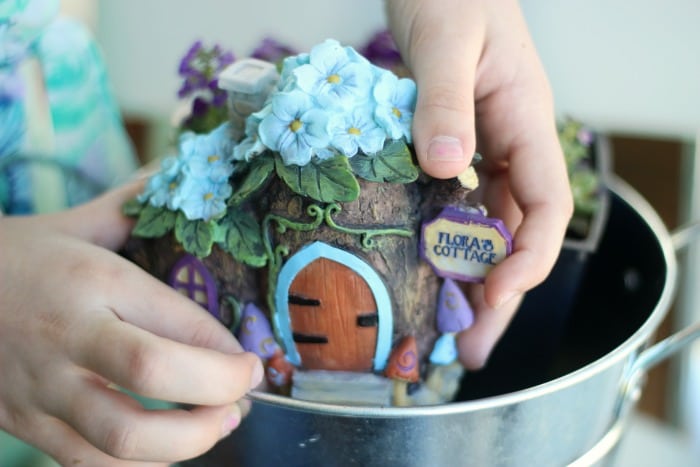 I placed an order with
MyFairyGardens.com
for all of the whimsical accessories and they arrived that same week. Just in time for the party!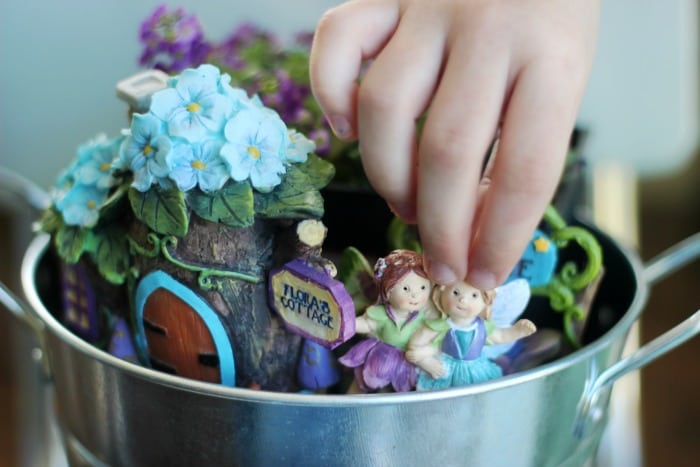 We found a fairy house and the cutest little fairy friends figurine.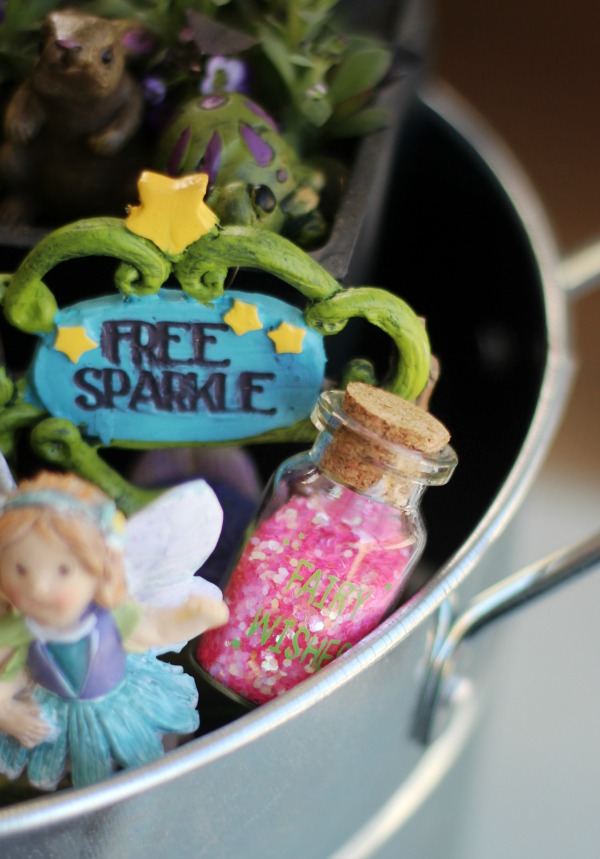 We also found a few tiny woodland animals, a free sparkle sign, and a tiny bottle of
fairy wishes
!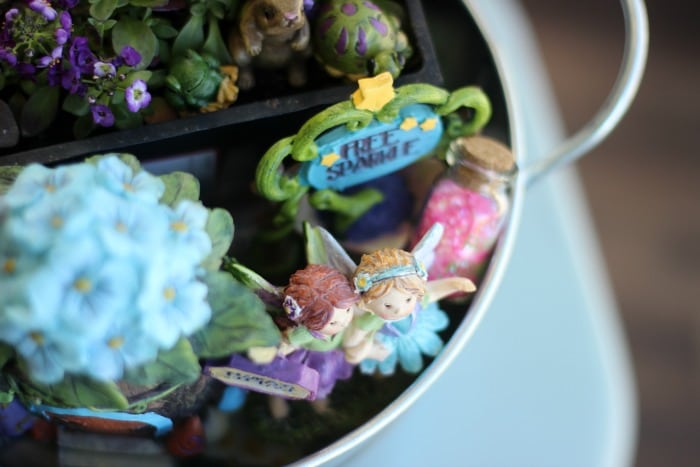 I don't think I'll ever get tired of making fairy gardens and fairy garden kits. There are just so many fun themes and seasons to create.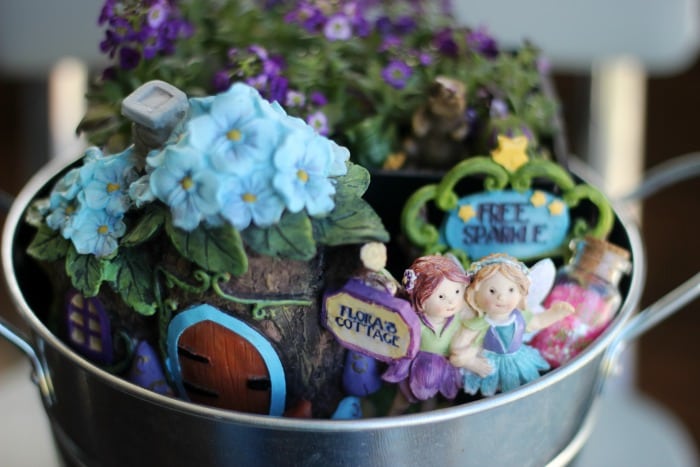 Every little girl I know loves these and has a lot of fun playing with them. We usually keep one on our porch and the girls' friends have fun pointing out the figures and rearranging them.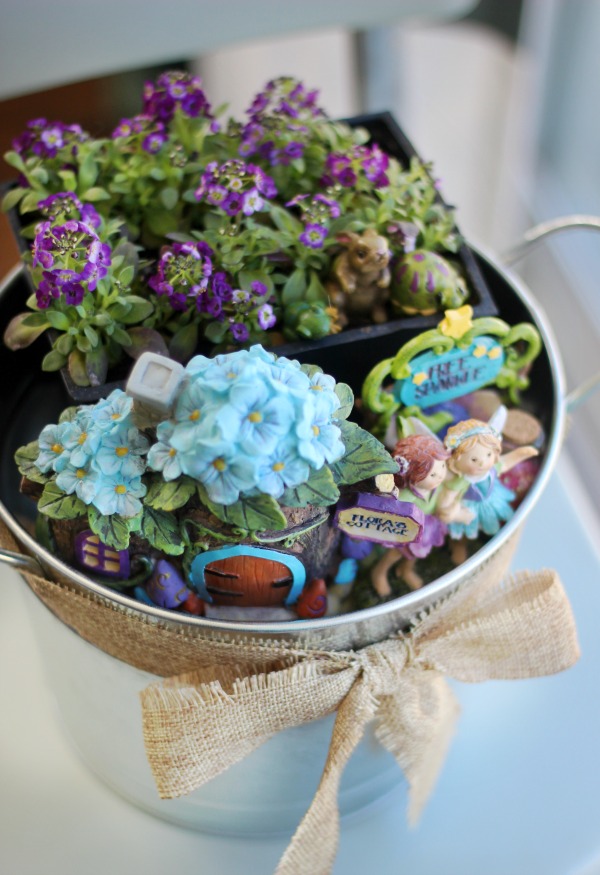 We added a burlap bow and our whimsical fairy garden was ready to bring to the party.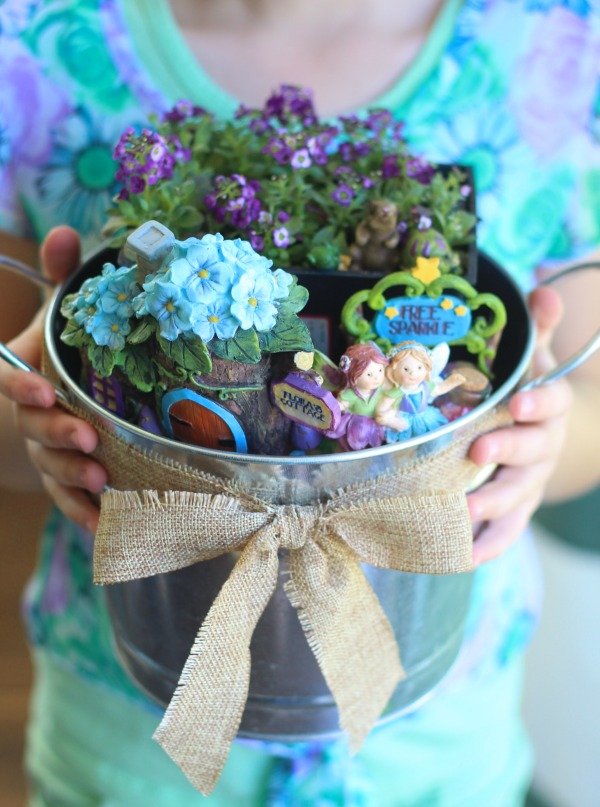 Katie loved her garden and the girls had fun playing with the figures. Kaylee told me that she did warn Katie that if you play with them too much that they will break. We might know this from personal experience 😉
You might also like…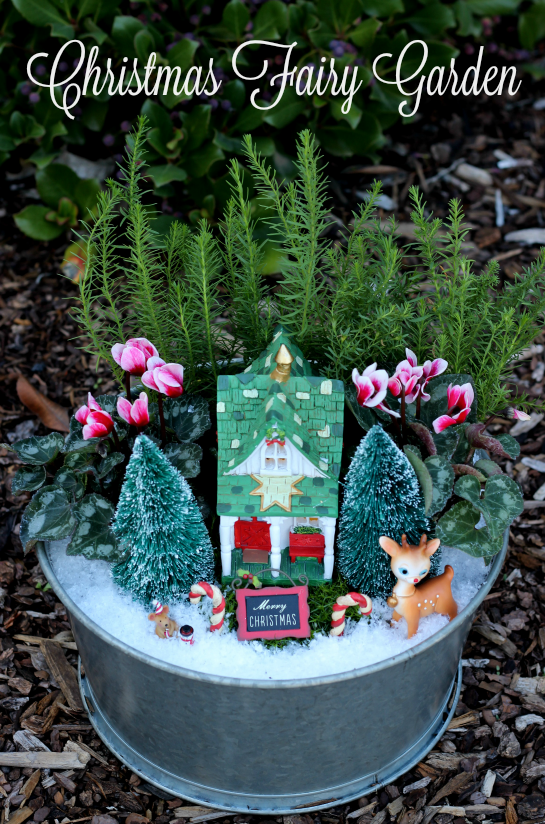 All of our fairy garden accessories are from MyFairyGardens.com. I absolutely love their site! They offer free shipping on orders over $50 and have the best selection of fairy garden supplies around. I requested to receive product in exchange for this post. 
Welcome! I'm Brandy, mother to 5 darling kiddos and a cute black lab named Toby. My husband is in the Coast Guard so we've lived all over the place, turning each house into a home. I love baking, sewing, making cute things with my kids, and sharing what I've learned with all of you!