Make a beautiful wooden blanket ladder for under $15. It's an easy one day project that will allow you to display beautiful quilts or blankets in the open and make them easily accessible. This post contains an affiliate link.
This post was originally shared in 2015. Our blanket ladder is still holding strong and used in our home.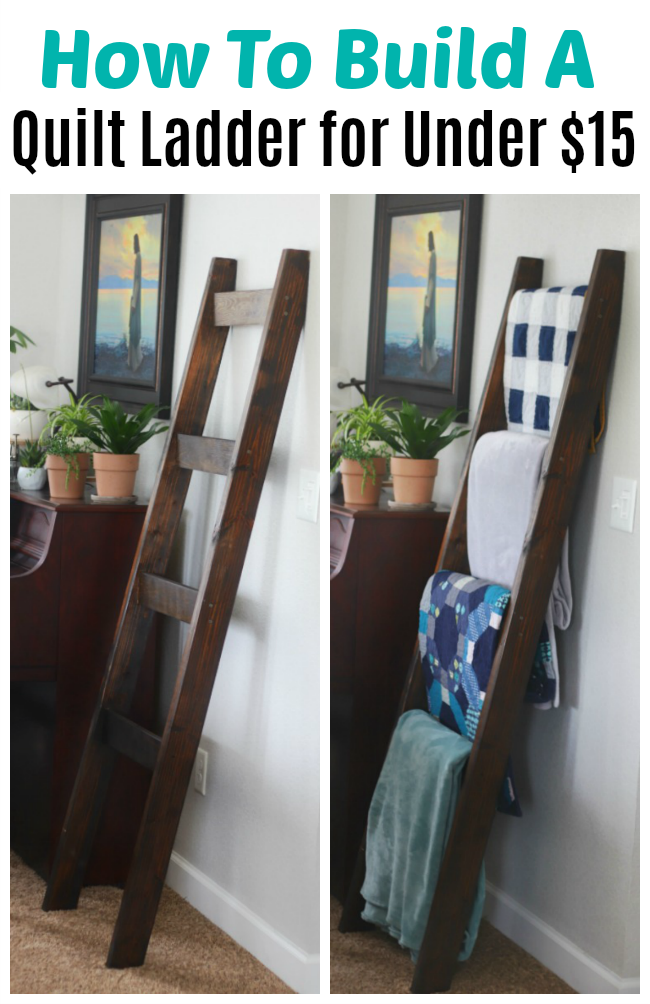 After making so many quilts for our family, I wanted a way to display them in our home. My grandma had a small blanket ladder that held one blanket in her small trailer. She always kept a crocheted afghan on it and it looked so pretty. With such a large family, and so many blankets draped on our sofa, I needed something that held more than one blanket or quilt.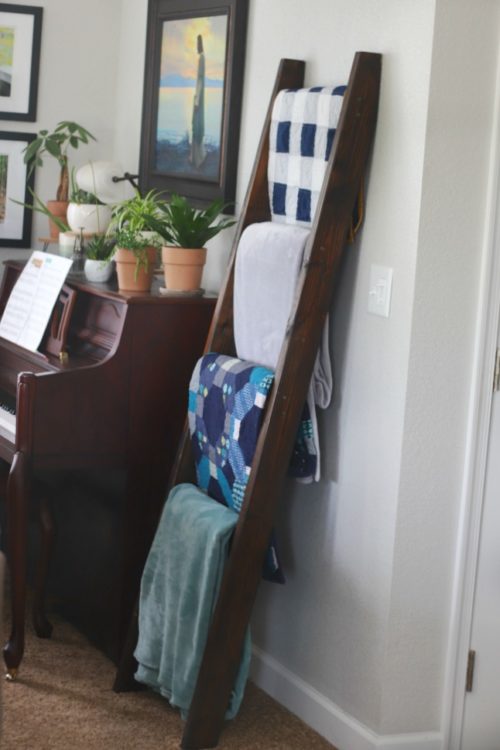 There were probably a hundred things my husband would rather have spent his Saturday afternoon working on, but he moved my blanket ladder to the top of his list and I absolutely love it!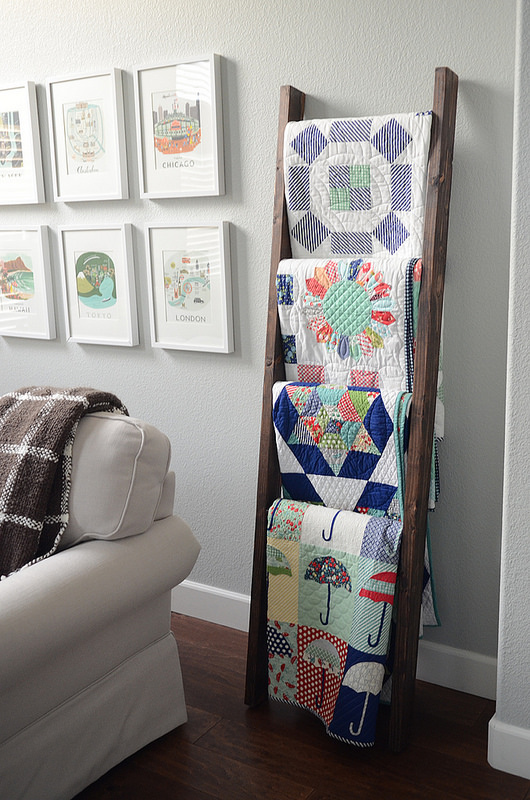 I saw this one on Thimble Blossoms and fell in love. I showed it to him and we came up with the dimensions that we thought would work.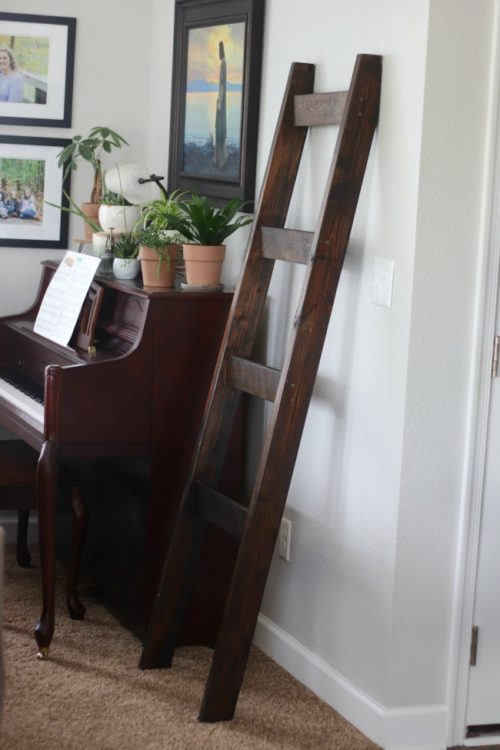 He was able to cut the wood and put it together in about an hour and then we sanded and stained it.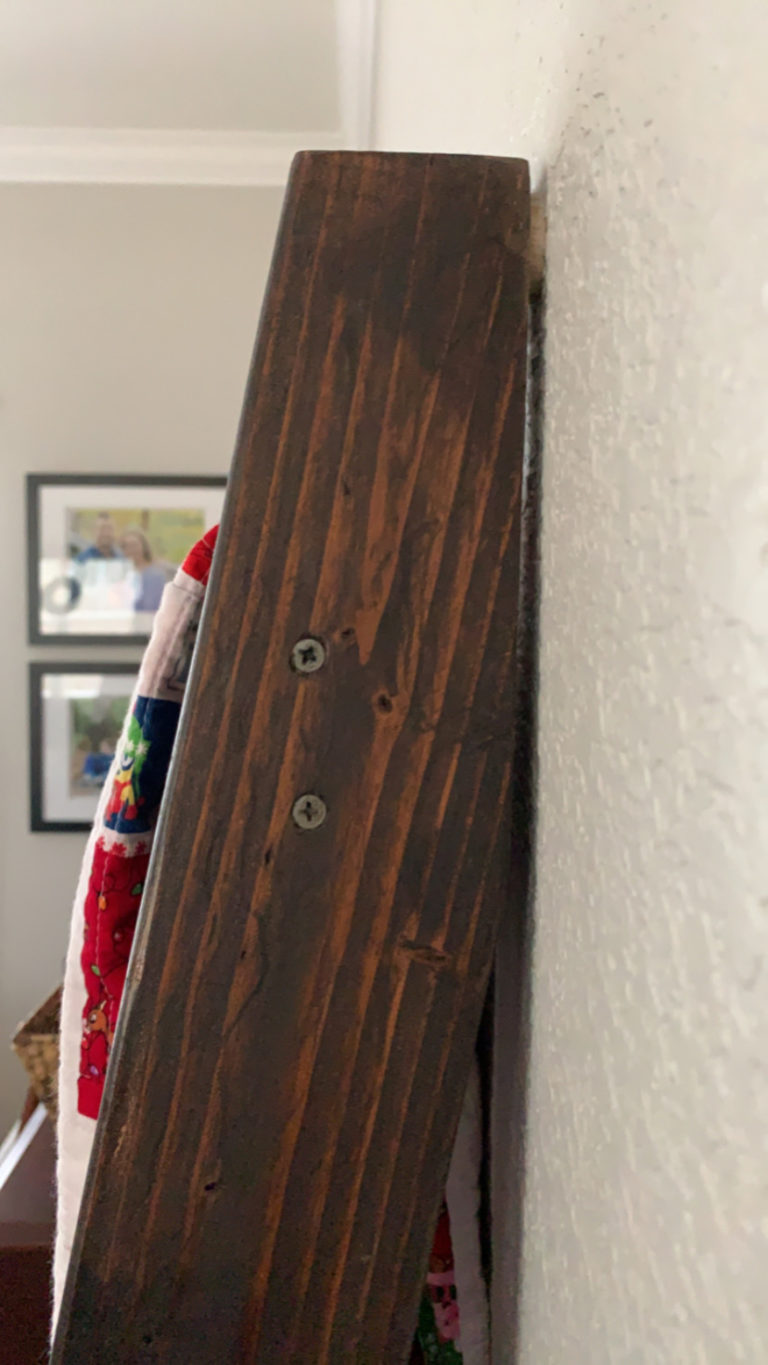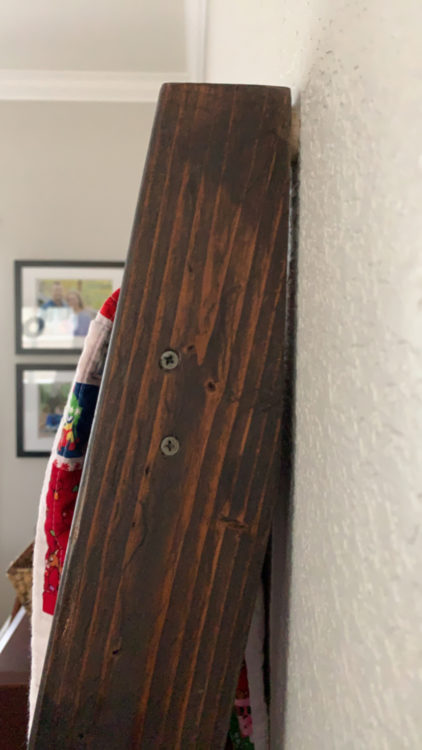 He angled the back so that the blanket ladder lays flush against the wall, and I added felt pads so that the stain didn't rub off on the paint.

He also angled the feet so that it sat flush against the floor. Just simple cuts on the saw will take care of this!
How to Make a Blanket Ladder for Under $15
If you aren't up for making your own, here's a beautiful one using barn wood that you can purchase. But for $15, this homemade one is a great, affordable, option so let's get started!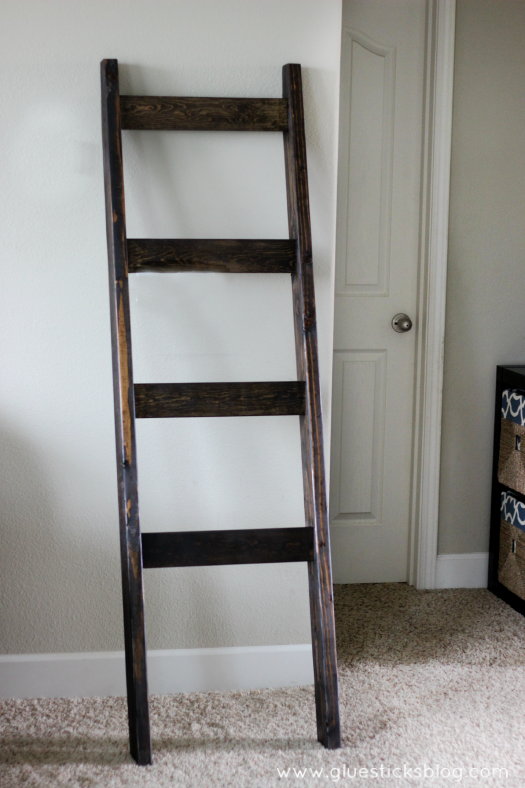 dimensions we used to make this blanket ladder:
2 (6′ length) 2x4s, cut at a slight angle to lay flush on the wall (see photos above to see the angles against the wall and floor)
4 (18″ length) 1x4s  for the ladder rungs.
Stain: Minwax Jacobean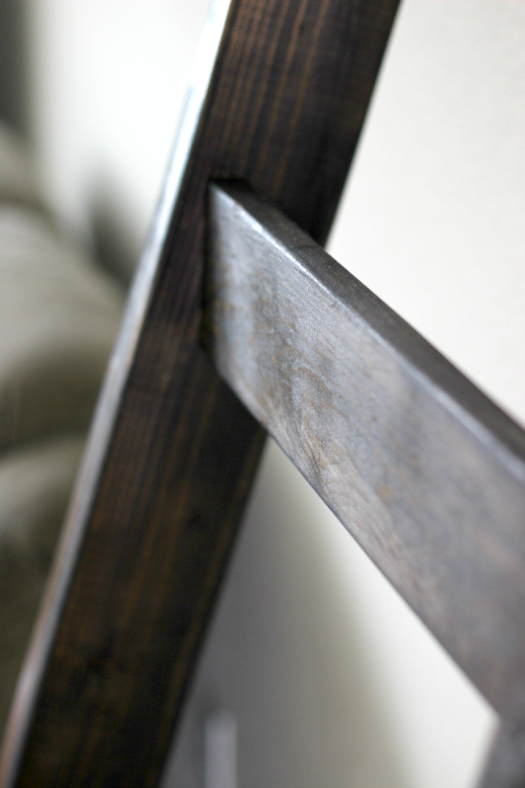 Assembly Notes for Blanket Ladder
The rungs are screwed in at a slight angle (tipping forward) so that the quilts have dimension instead of laying flat. (see photo above)
The top rung is 3″ from the top and each rung below is spaced 11.5″ down.
After screwing and assembling the ladder I applied a coat of Jacobean Minwax stain (my favorite shade, I've used this for other projects too) and let it dry for 8 hours. Then I applied a clear coat of spray lacquer and let it dry for 2 hours.
I'm not sure how much this would have cost to purchase, but we made it for under $15. We had to buy a can of stain, otherwise, this would have been a $10 project!
How To Use a Blanket Ladder As a Stocking Hanger/Ladder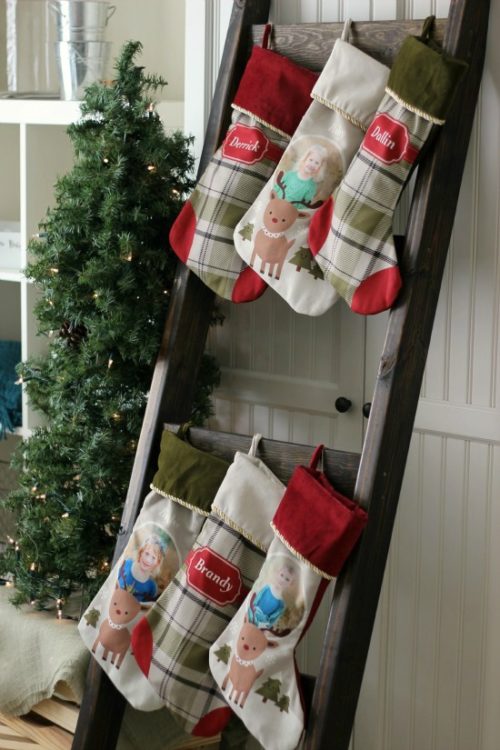 I found another use for our quilt ladder last year for Christmas as well! Double functioning, awesome! You can find out more details on that 
here.