No mantel? No problem! This beautiful stocking ladder is perfect for hanging stockings with rustic charm. When Christmas is over you can use it to display quilts!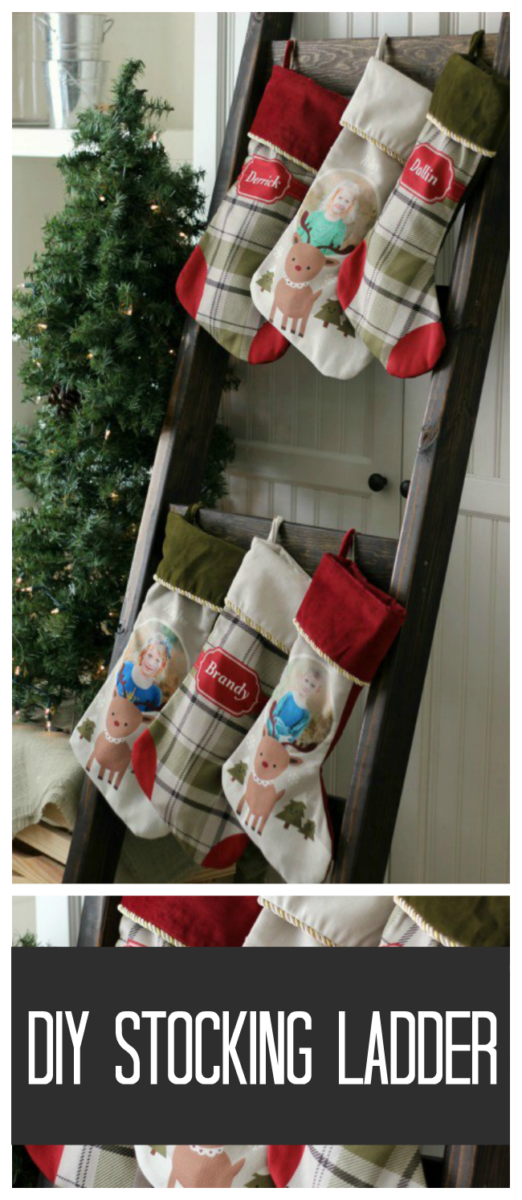 We live in an area that drops below freezing for only a couple of days a year. So having a fireplace JUST for the sake of having a mantel to decorate wasn't very practical, but oh how I miss the mantel we had in our last home. Especially at Christmas time! We've been hanging our stockings under the bar with 3M hooks and I really haven't liked the set up at all. I was searching for something that wouldn't take up a lot of space and then it dawned on me…my
quilt ladder!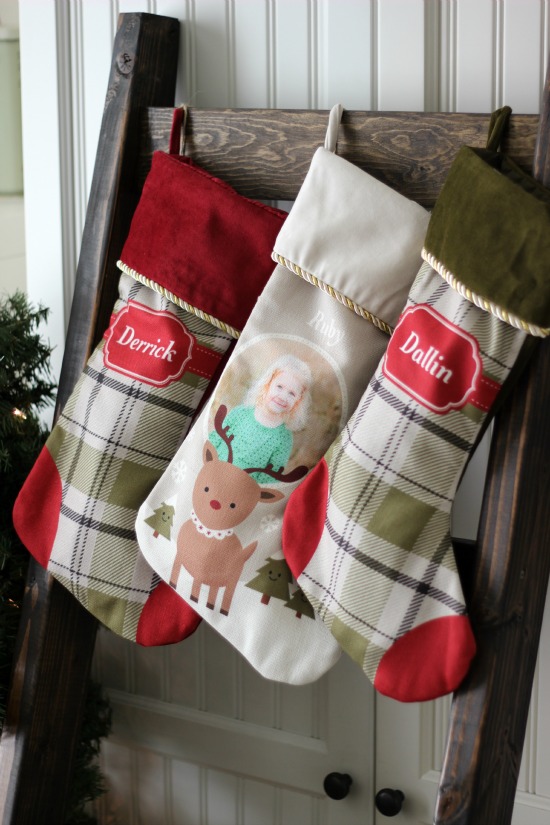 Derrick made me this
gorgeous quilt ladder
earlier this year to display all of the blankets and quilts that I have been making. It takes up very little wall space and is something that I use all year long so it doesn't require storing it in the garage during the rest of the year. I simply tied our stockings to the ladder rungs with twine and really love how it looks as a stocking ladder!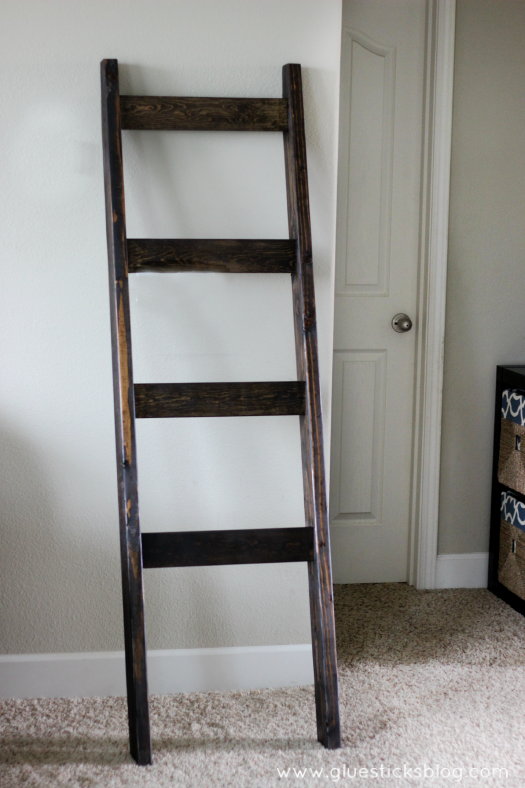 This was a 2-hour project and if you are interested in making one too for blankets, quilts, or a way to display stockings here are dimensions we used!
DIY Stocking Ladder
2 (6′ length) 2x4s, cut on a slight angle to lay flush on the wall.
4 (18″ length) 1x4s  for the ladder rungs.
Stain: Minwax Jacobean
The top rung is 3″ from the top and each rung below is spaced 11.5″ down.
The rungs are screwed in on a slight angle (tipping forward) to give dimension when hanging quilts.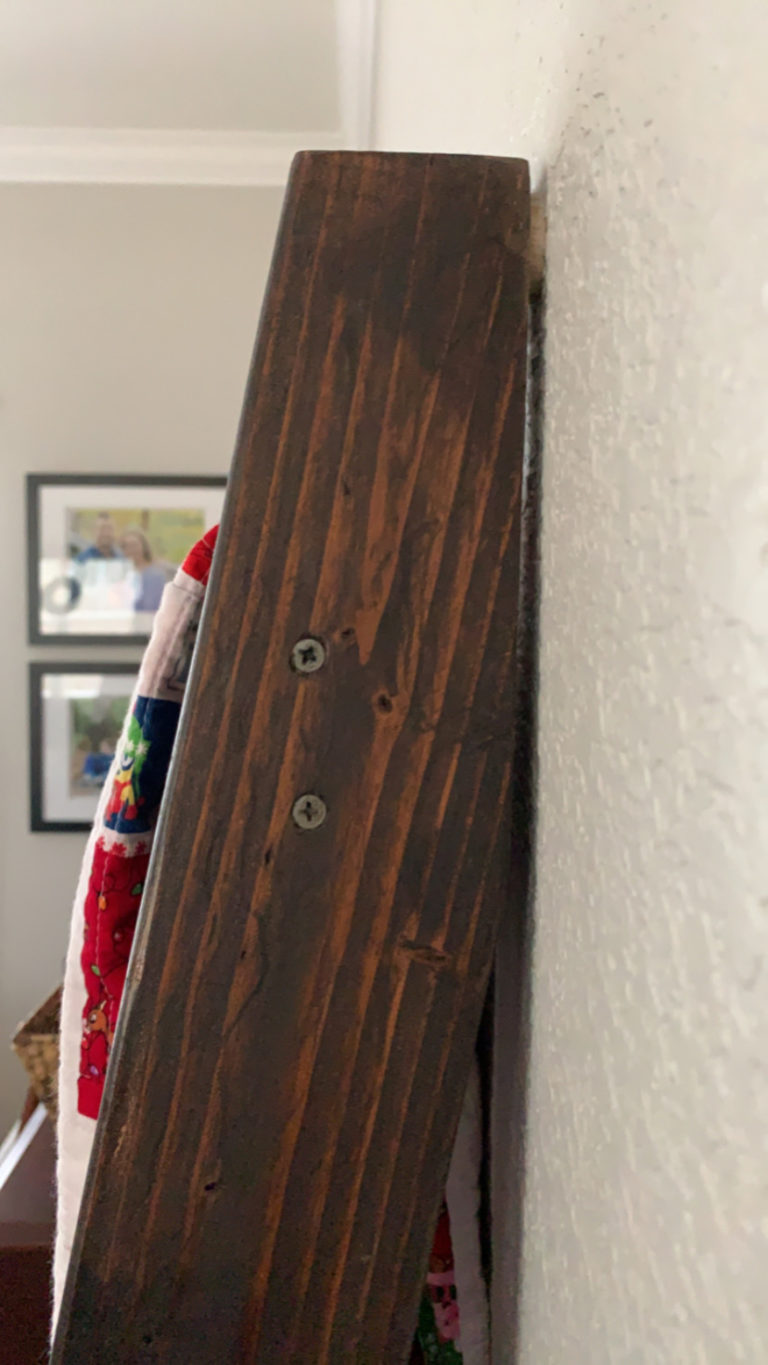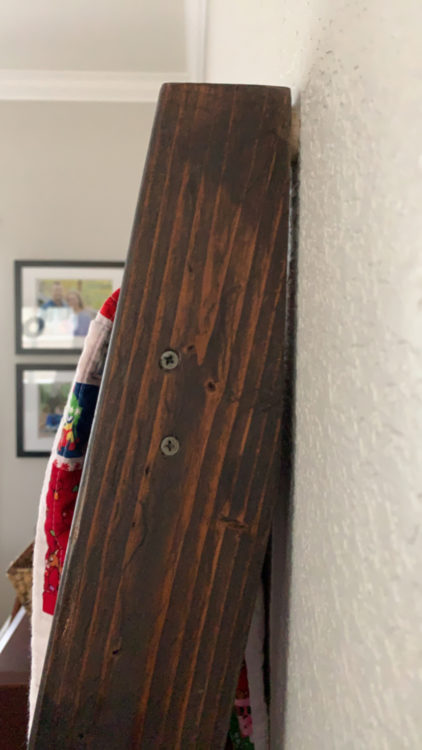 We angled the back so that the blanket ladder lays flush against the wall, and I added felt pads so that the stain didn't rub off on the paint.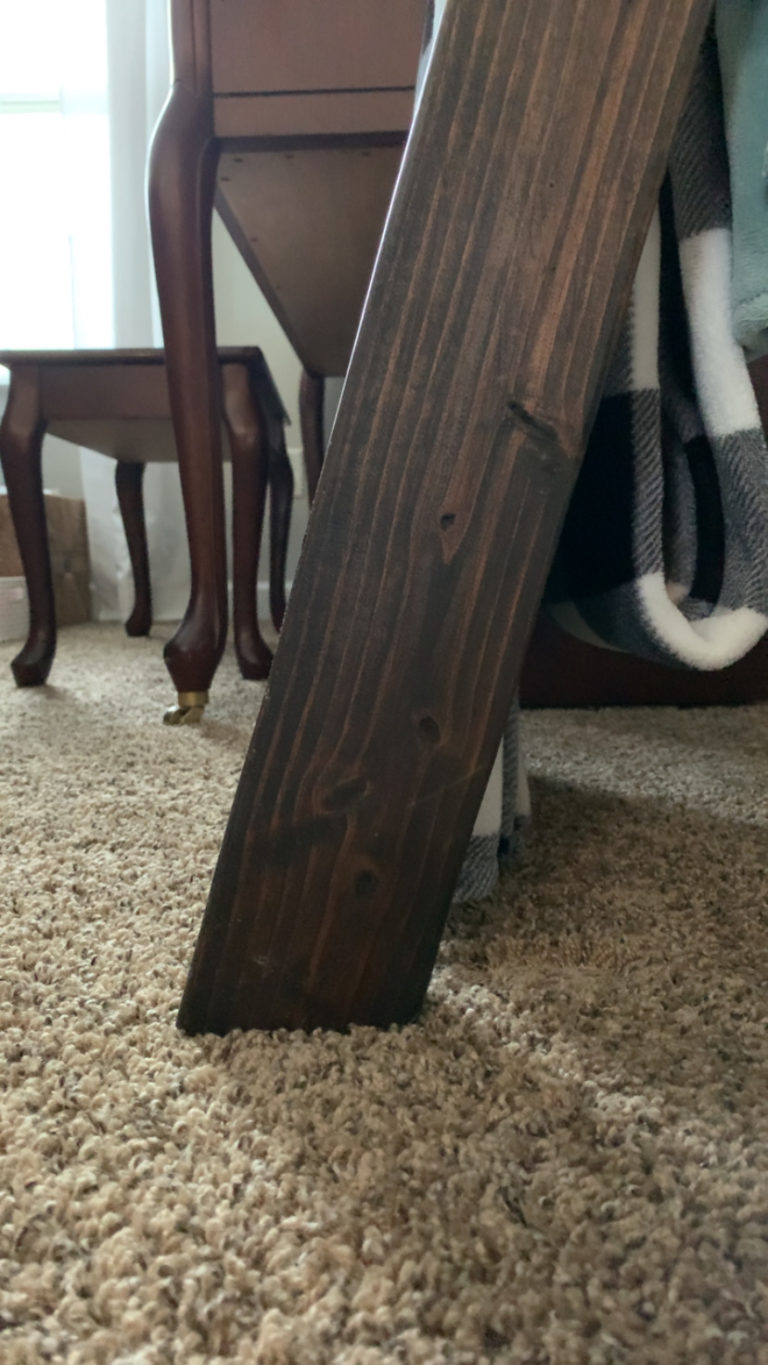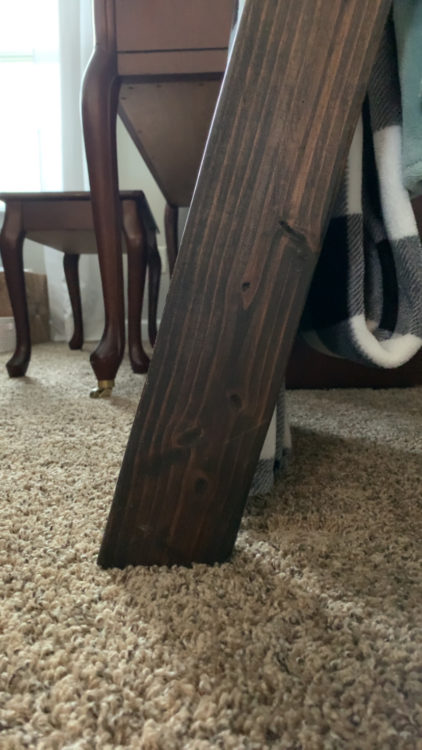 We also angled the feet so that it sat flush against the floor. Just simple cuts on the saw will take care of this!
After screwing and assembling the ladder I applied a coat of Jacobean Minwax stain (my favorite shade, I've used this for other projects too) and let it dry for 8 hours. Then I applied a clear coat of spray lacquer and let it dry for 2 hours.
I'm not sure how much this would have cost to purchase, but we made it for under $15. We had to buy a can of stain, otherwise, this would have been a $10 project!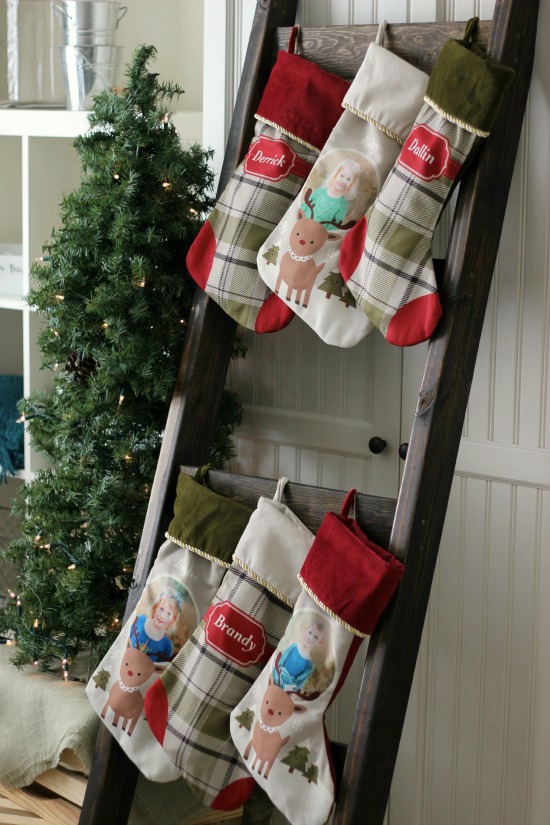 How do you hang your stockings?
You might also like…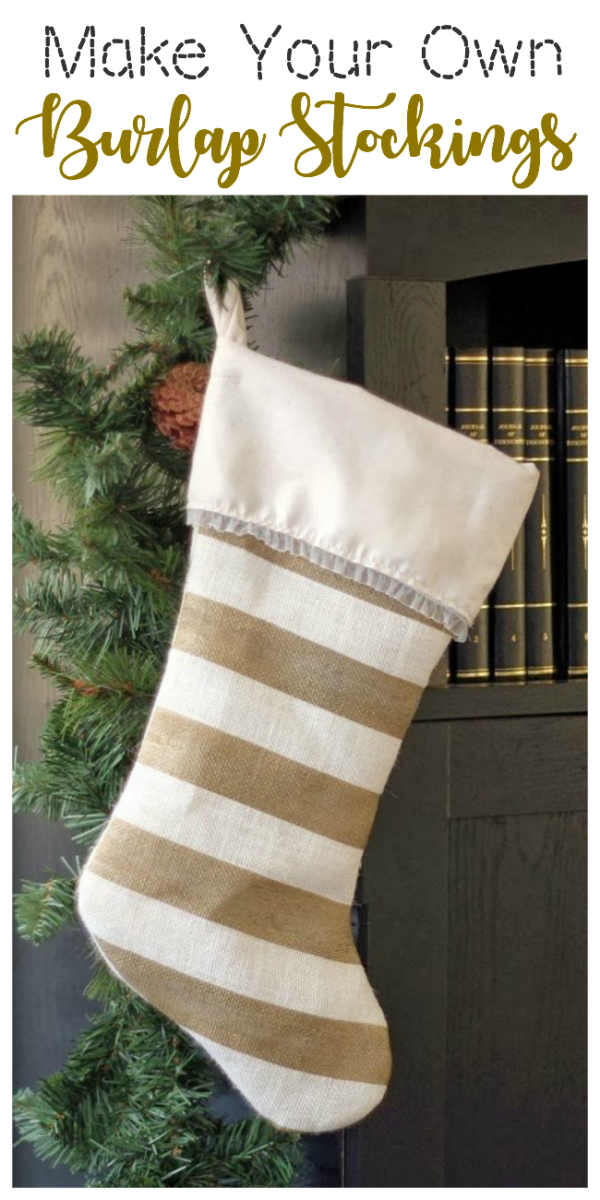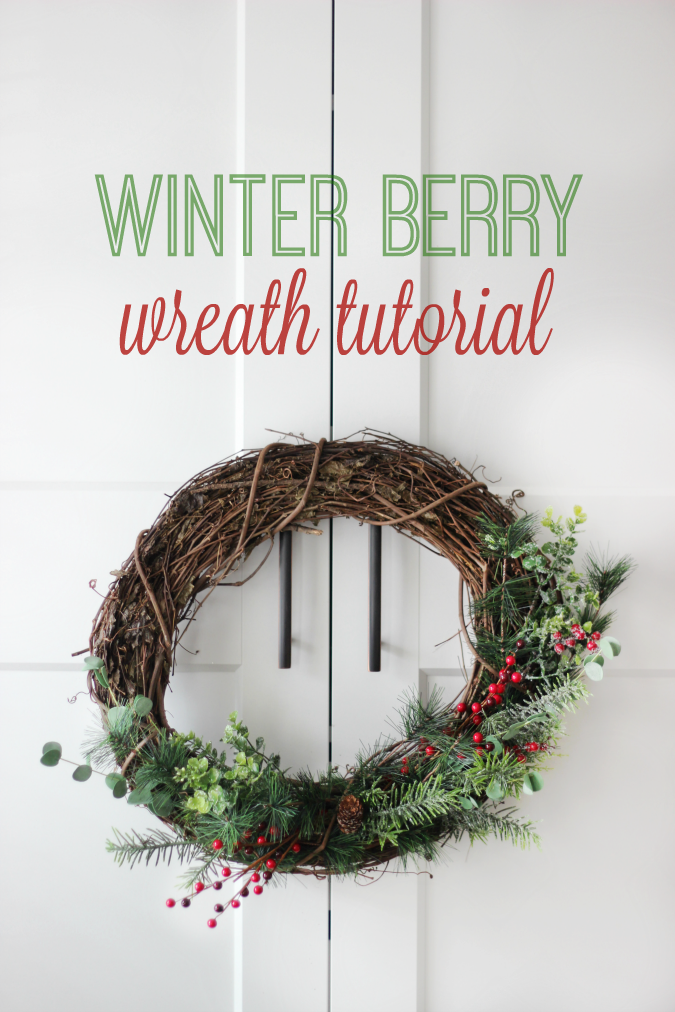 Welcome! I'm Brandy, mother to 5 darling kiddos and a cute black lab named Toby. My husband is in the Coast Guard so we've lived all over the place, turning each house into a home. I love baking, sewing, making cute things with my kids, and sharing what I've learned with all of you!