A hot breakfast sandwich and an on-the-go fruit cup! Eat individually or pair together for a hearty and quick on the go breakfast! This shop has been compensated by Collective Bias, Inc. and its advertiser. All opinions are mine alone. #StartWithSmithfield #CollectiveBias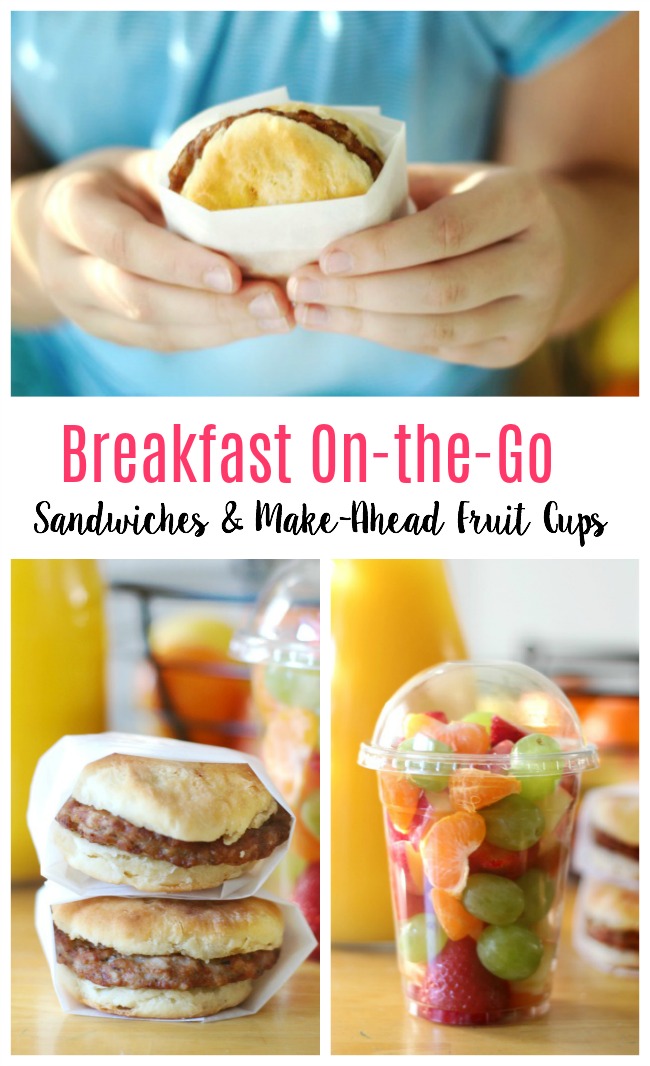 We often find ourselves being a cold cereal for breakfast kind of family. This is because it really is the fastest breakfast, but it definitely isn't my kids' favorite. My boys are all about breakfast sandwiches. I've tried make-ahead sandwiches and found that they really weren't any quicker than just heating up the bread and meat in the morning! Because they were stored in the freezer I had to thaw them before heating them for breakfast. I didn't always remember to pull them out the night before to thaw in the refrigerator.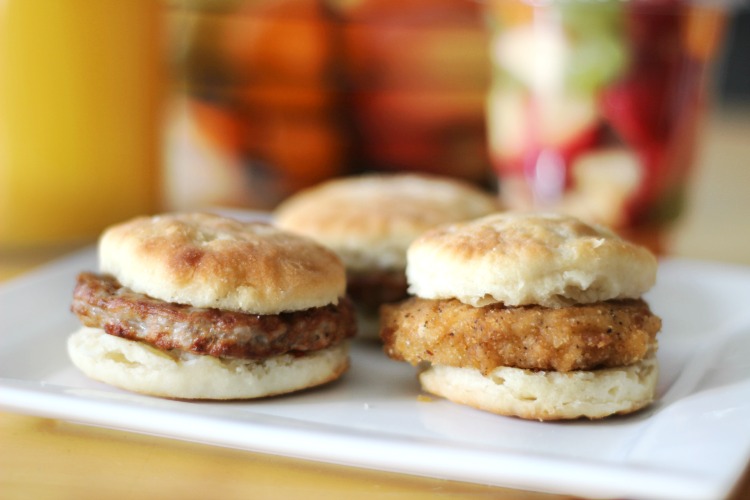 Breakfast Sandwich & To-Go Fruit Cups
I found several varieties of breakfast sandwiches from Smithfield® at my local Walmart and all of my kids like them! Dallin and Kaylee like the Southern Style Pork Sausage Biscuits, Hometown Original, and Aaron, Ruby, and Mac prefer the Southern Style Chicken Biscuits. I think they are both delicious and want to try the maple and sausage ones next time.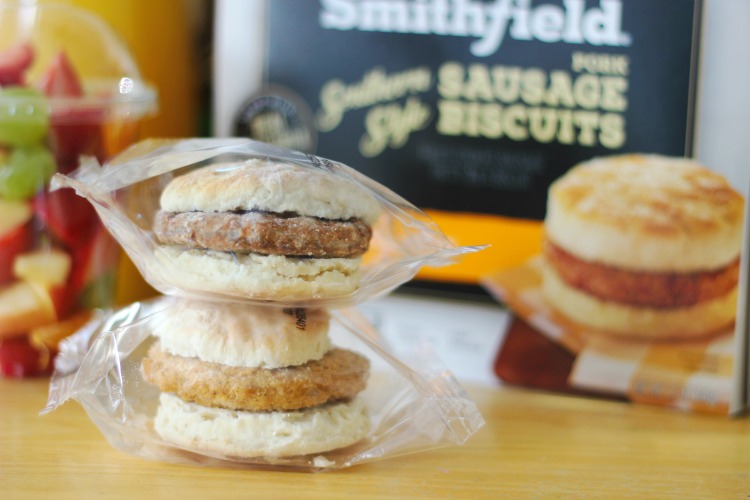 Smithfield breakfast sandwiches are fully cooked, individually wrapped, and are microwaveable. Both heat quickly (40-60 seconds) and taste delicious (my favorite are the Southern Style Pork Sausage Biscuits, too!). They come without egg or cheese, but you could add those if you'd like.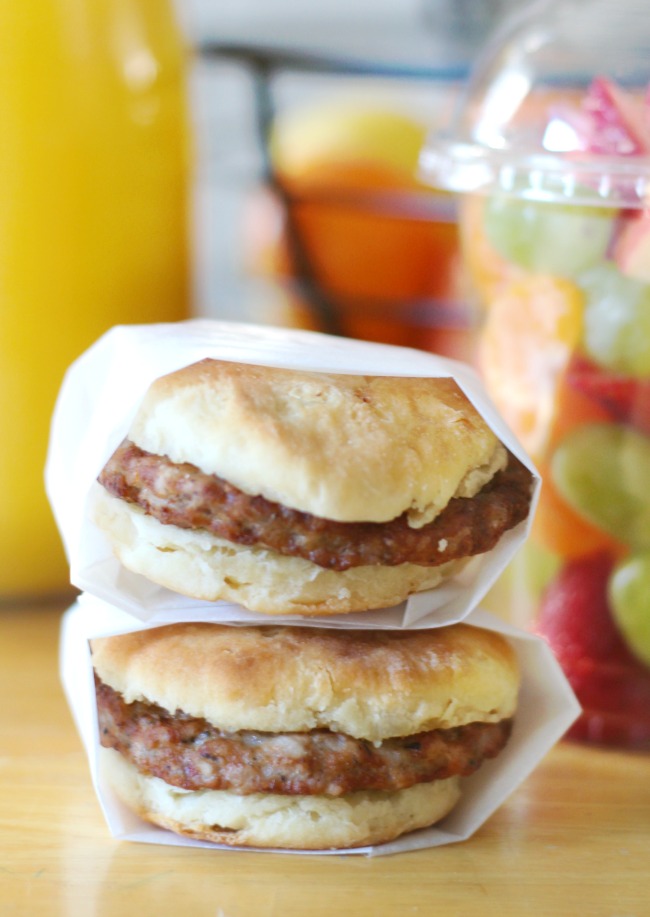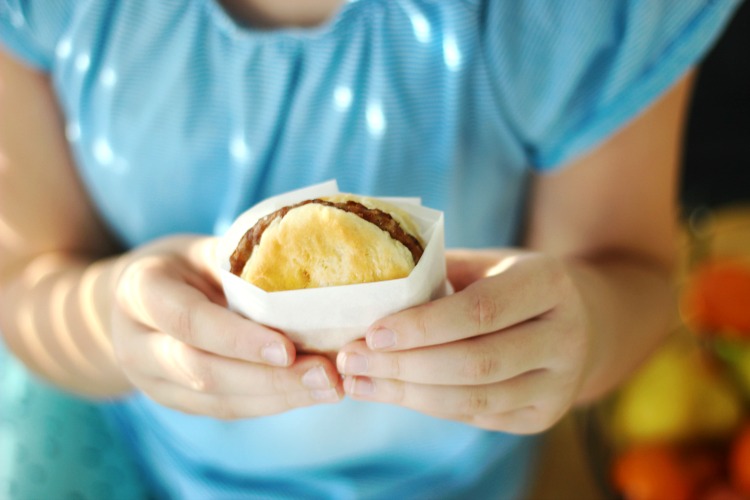 I like that they are prepared in such a way that thawing isn't necessary. Just heat and go. I wrap them in parchment paper to keep fingers clean when we take them in the car.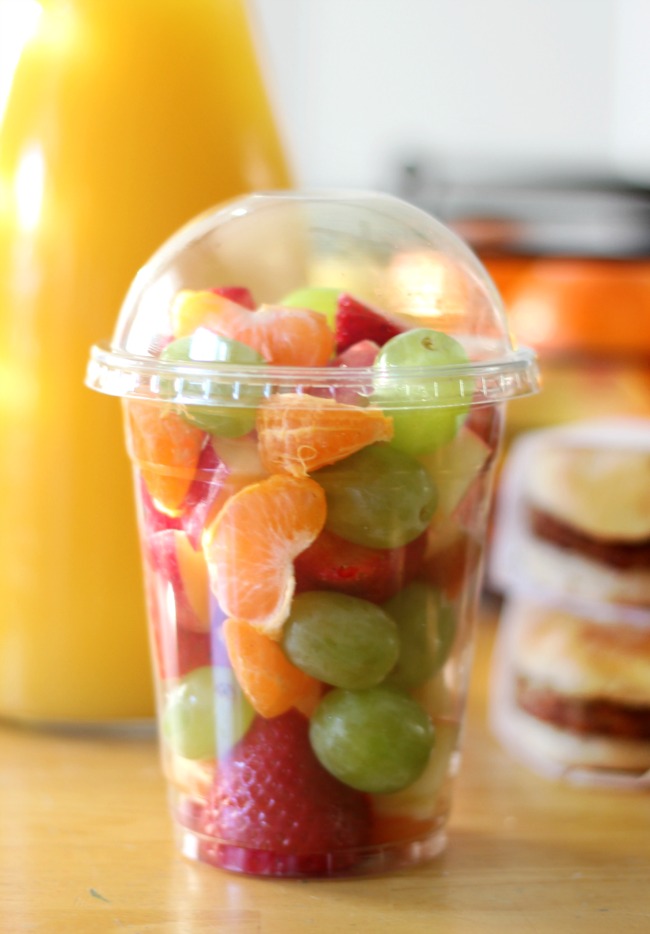 Ready for another one of my favorite to-go breakfast ideas? THESE CUPS. I use them for so many things! I bought lids for them that don't have a hole for a straw so they are perfect for serving cereal and milk on the go, parfaits, or fresh fruit.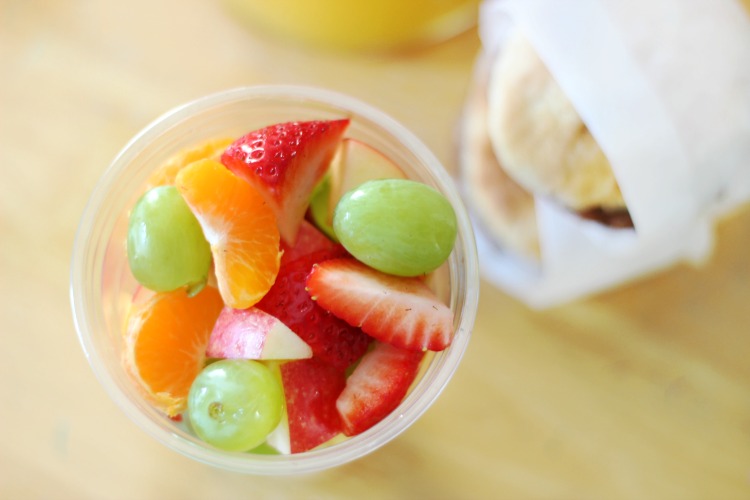 You can prepare the fruit the night before, add a splash of lemon juice and then refrigerate until morning.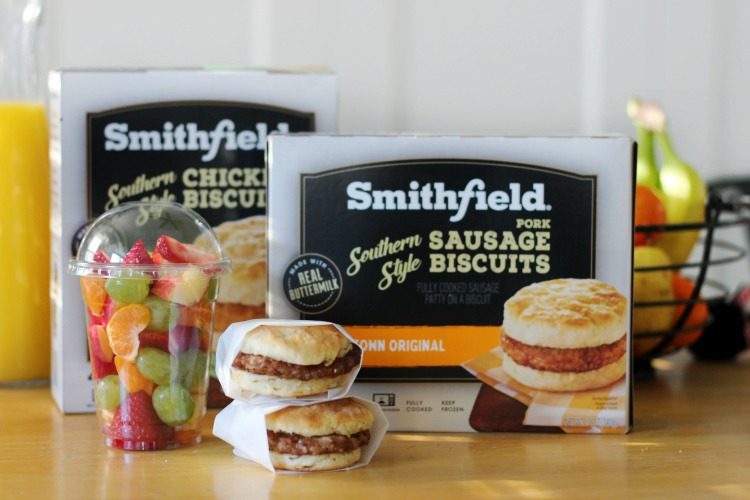 Pair with a breakfast sandwich for a delicious and hearty breakfast or simply enjoy the fruit on its own for breakfast or a snack!
You can find a selection of fresh fruit and Smithfield breakfast sandwiches at your local Walmart. Have you tried their online Grocery Pick-up service yet? I know I've sung it's praises many times on here, ha! It really has been a game changer. I place my order in the evening after the kids have gone to bed and it's ready to pick up first thing in the morning after they have been dropped off at school. This makes shopping so convenient and quick.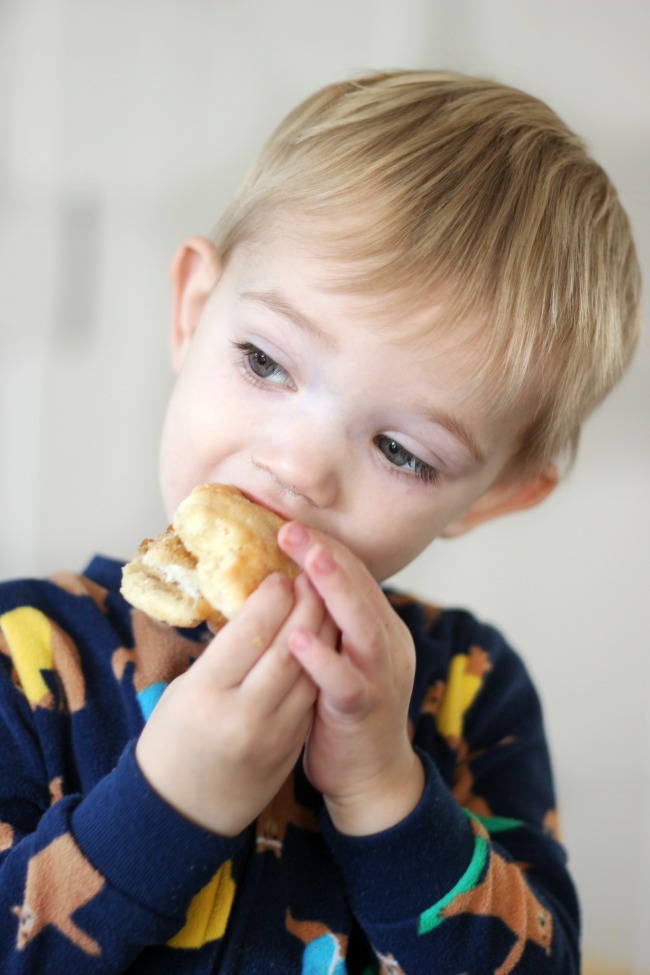 I like not having to wait in line, and Mac isn't trying to climb out of the shopping cart. When my order is ready I receive a text and then I check-in to let them know that I'm on my way. Once I get there an employee meets me at my car with my groceries and loads them for me! The only catch is that you need to have a minimum of $30 in groceries. That's it!
You might also like…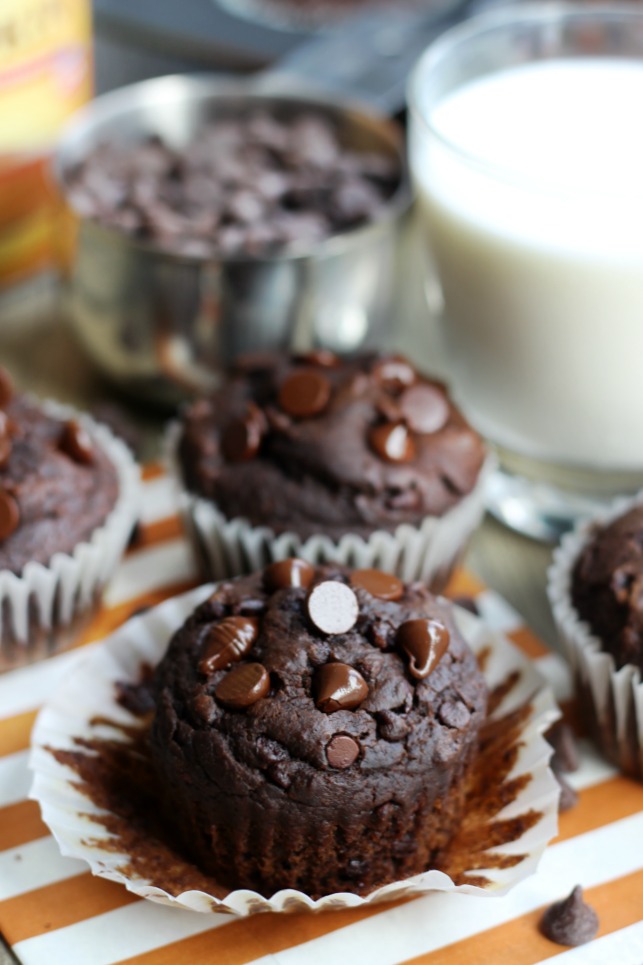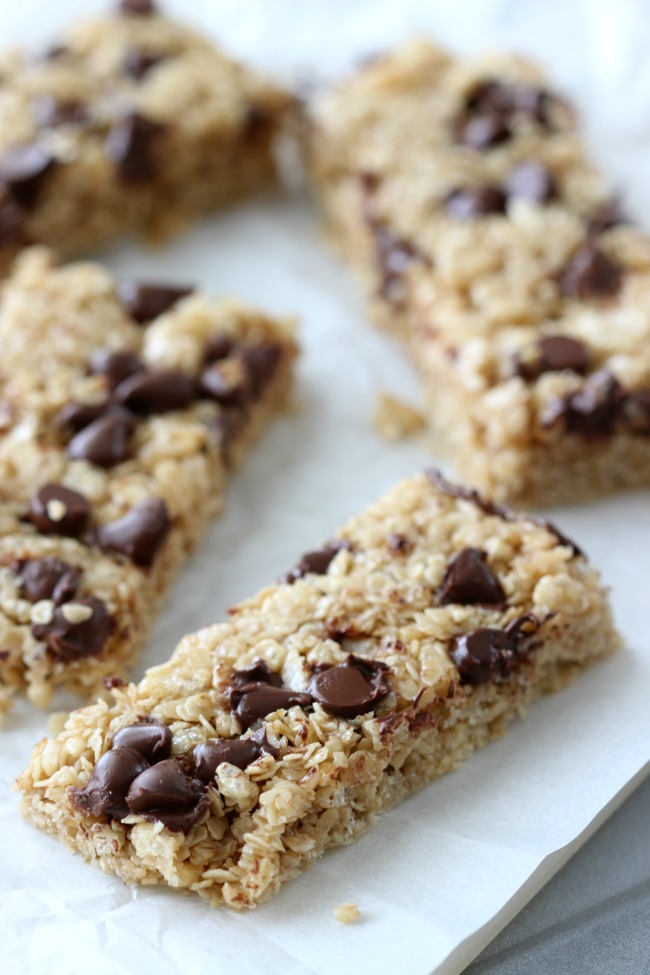 Welcome! I'm Brandy, mother to 5 darling kiddos and a cute black lab named Toby. My husband is in the Coast Guard so we've lived all over the place, turning each house into a home. I love baking, sewing, making cute things with my kids, and sharing what I've learned with all of you!