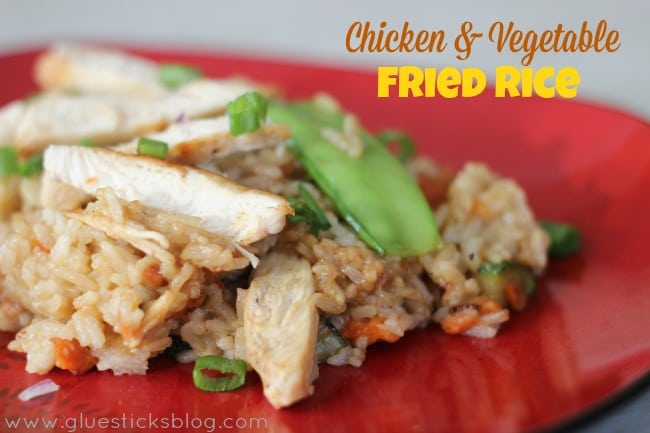 Thank you, Success® Rice, for sponsoring my creativity in the kitchen! Chinese food is such a wonderful mixture of flavors. Today I'm sharing how we make fried rice. Such a versatile recipe since you can add any vegetables you have on hand! I make this dish regularly, but switched it up this time by using Success Jasmine Rice.  By doing so, I cut the cooking time to about 10 minutes instead of the normal 20 minutes for rice. I prepared the chicken and vegetables while the rice boiled. A quick week night meal. I'll show you how I did it!
Chicken & Vegetable Fried Rice
1 c. snow peas
1 small zucchini
1/2 c. chopped onion
1 c. chopped carrots
4 T. olive oil, divided
3 T. butter
2 boneless-skinless chicken breasts
Success Jasmine Rice (3 pouches)**
Sauce:
1/4 c. soy sauce
1/2 c. chicken broth
1/4 tsp. ground ginger
1 T. corn starch
Garnish: green onions
**you could also use 4 c. cooked rice.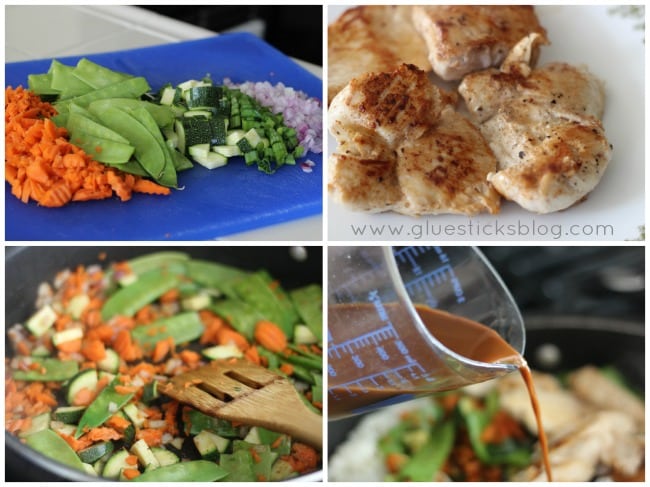 Cook rice according to instructions. I used 3 out of the 4 bags to make 6 servings.
In a skillet on medium heat, melt butter. Slice chicken breasts in half so that you have 4 thin sections. Add to skillet and season with salt and pepper to taste. Turn when browned and continue until cooked through. Remove chicken and set aside.
Add 2 T. olive oil to pan. Increase heat to med-high. Add vegetables (except for the green onions) and stir fry for a few minutes or until onions are soft.  Remove from heat and set aside on a plate.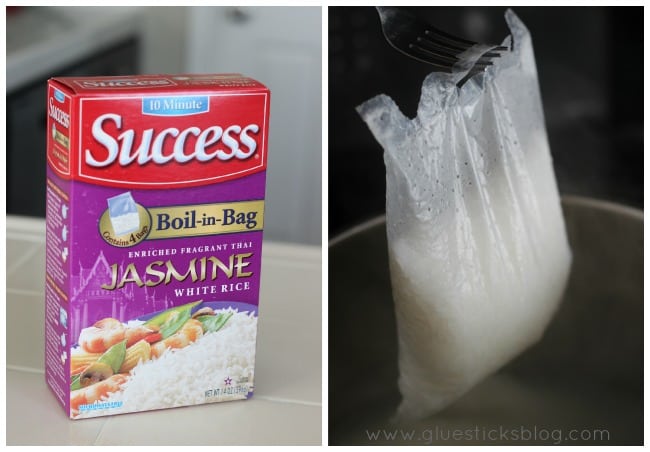 Add remaining 2 T. olive oil to pan and heat on medium-high. Add rice and stir fry for a minute or two. Slice chicken into bite sized pieces and add to pan, along with vegetables.
Combine ingredients for the sauce and pour over rice/vegetables/chicken.
Heat until sauce begins to thicken. Sprinkle with green onions.
Serves 6.
Be sure to make a batch of our favorite yum yum sauce to go along with your fried rice! This Japanese white sauce is the best condiment!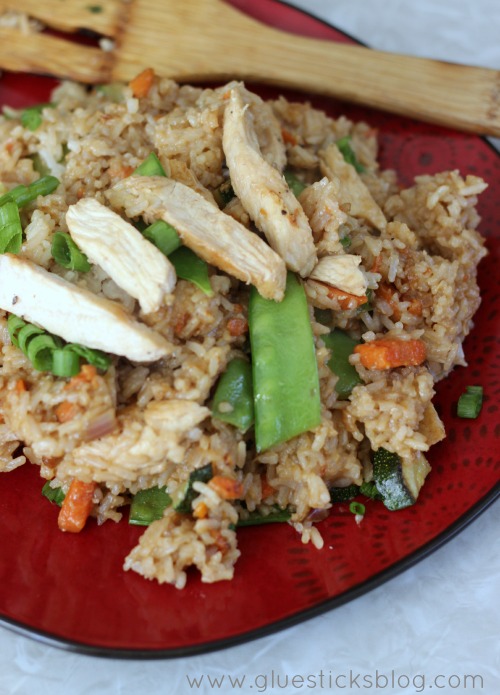 Success® Jasmine Rice is the only boil-in-bag Jasmine rice available. It has a delicious flavor and cooks in just 10 minutes! With four varieties of boil-in-the-bag rice there is one to go with any rice dish that your family enjoys. Visit successrice.com for more recipes!
Rice is such a basic pantry staple ingredients. We love beans and rice, cilantro rice in our burritos, and Stroganoff served over rice.
What is your family's favorite rice recipe?
Here is another one of ours…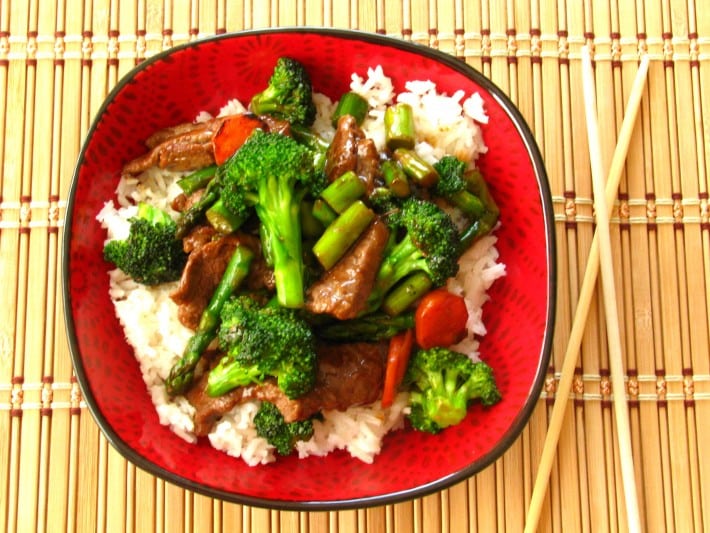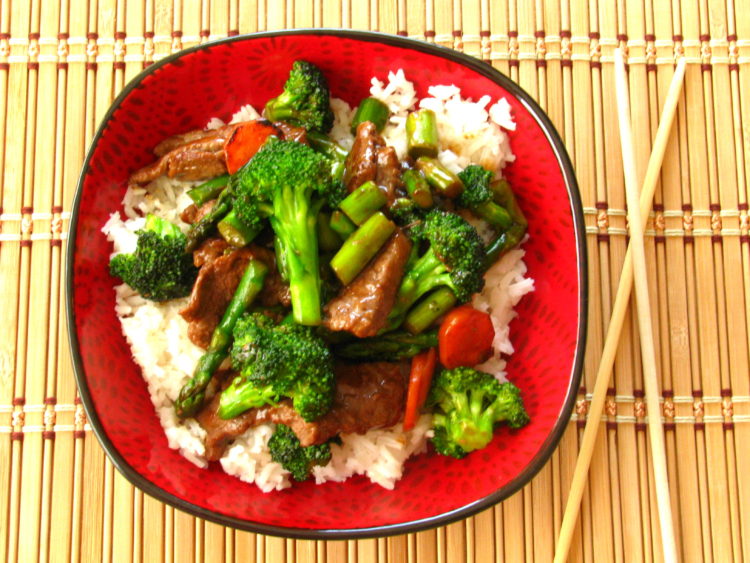 This is a sponsored post written by me on behalf Success® Rice.