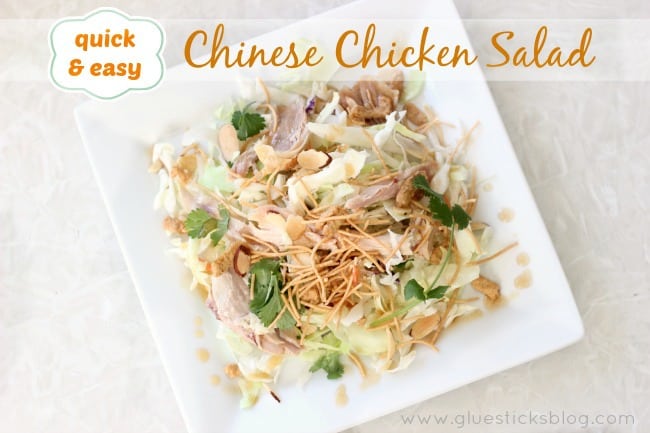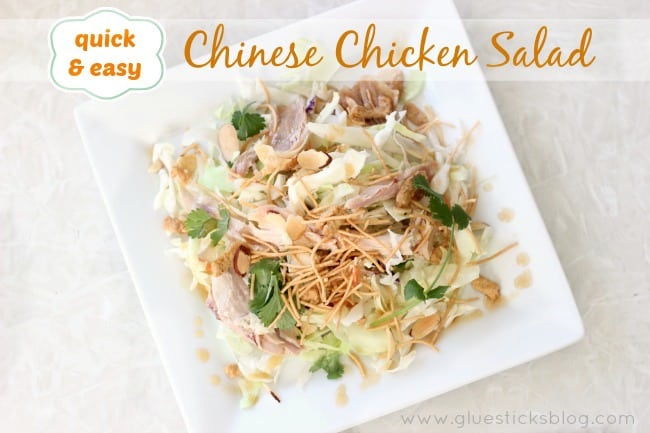 Today I'm sharing one of my favorite go-to lunch items. I love salads and could them every day! Sadly, I'm the only one in my family who enjoys a variety of salads. This Quick and Easy Chinese Chicken Salad comes together so quickly and the recipe can be duplicated to feed a crowd. The key ingredient is the dressing, and it isn't homemade. I took a short cut and used a store bought variety that a friend shared with me. It is so much better than any homemade dressing I've made in the past.
This salad has a great texture and crunch both from the toppings as well as the coleslaw base.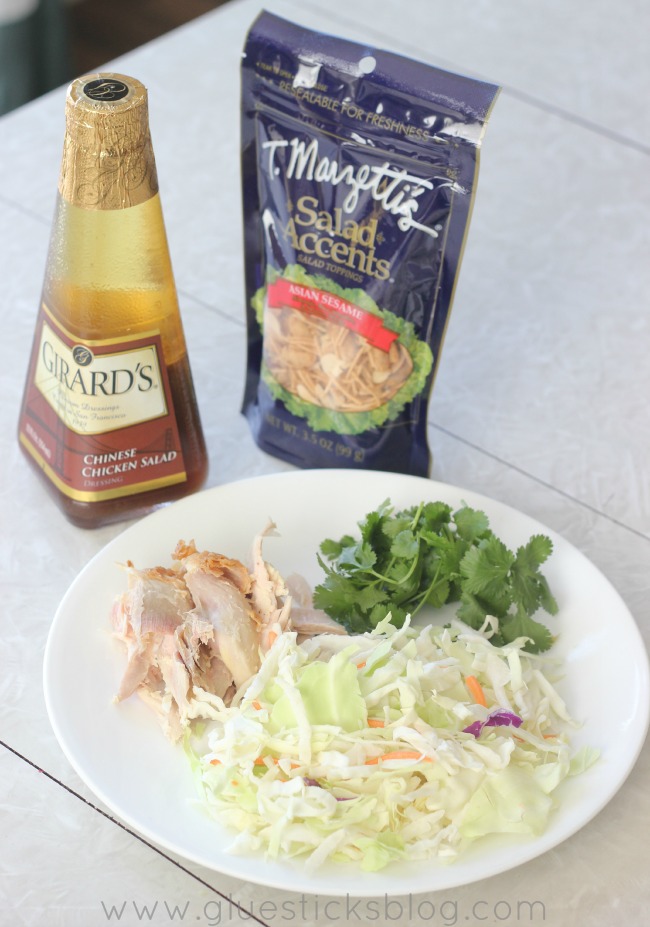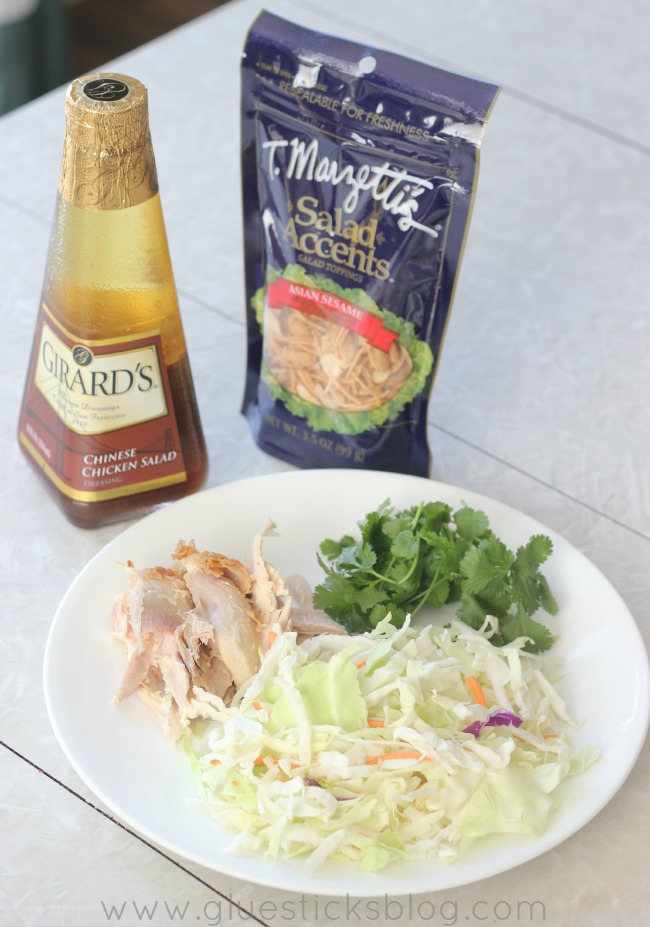 To make a quick Chinese chicken you will need:
coleslaw mix (shredded cabbage and carrots)
small handful of cilantro
sesame sticks, toasted almonds and dried chow mein noodles (for crunch)
cooked chicken
dressing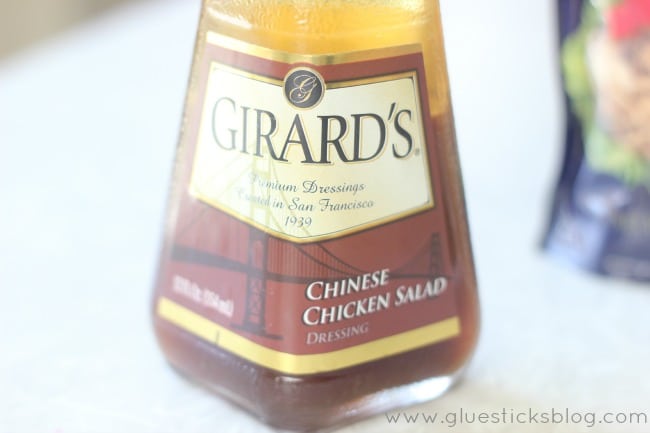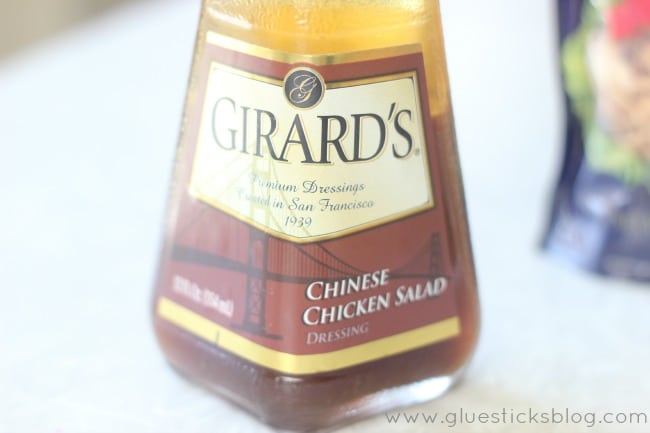 The dressing is Girard's: Chinese Chicken Salad. I've found it at Walmart and Winco so I'm sure most grocery stores would have it in stock.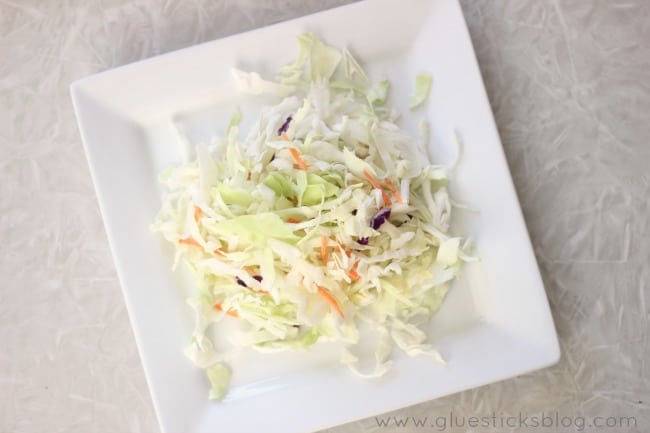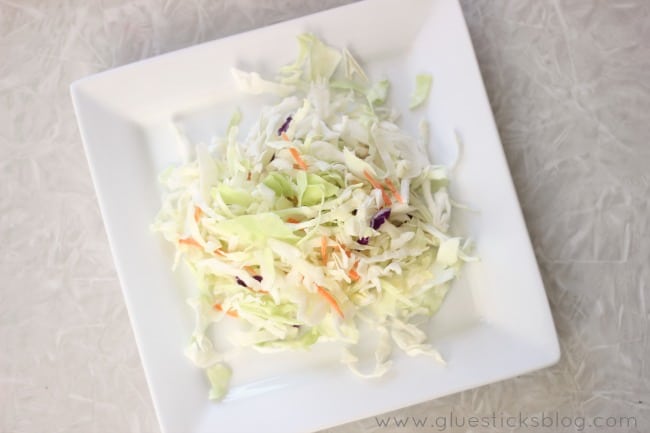 Start with a base of coleslaw mix (shredded cabbage and carrots). I usually have a bag of coleslaw mix in the refrigerator for this salad and to add to green salads.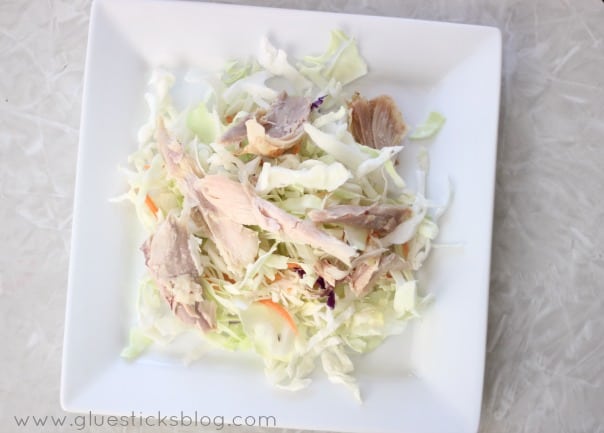 Add some chicken. Leftover rotisserie chicken works great! Sprinkle with cilantro. I used a mix from Sam's Club one time that had cilantro in it and it was fantastic!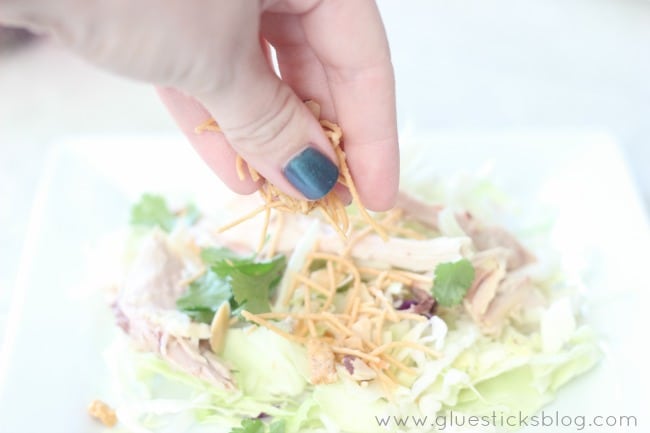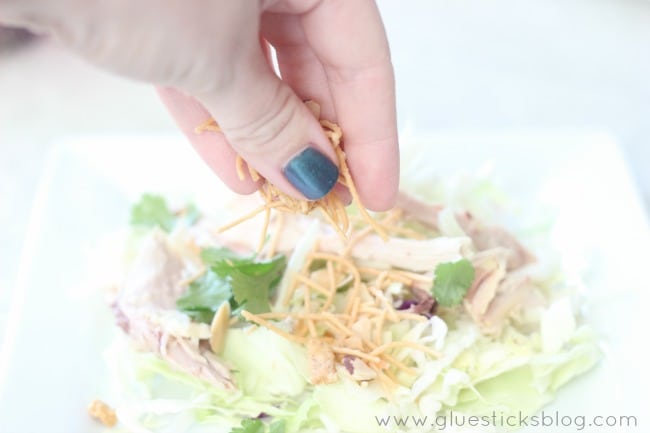 Sprinkle with your favorite crunchy mix-ins. You can add these separately or find a bag of them mixed at the grocery store. I found my Asian Sesame Salad Accents in the salad dressing/condiments aisle at my local grocery store for a couple of bucks. I love it.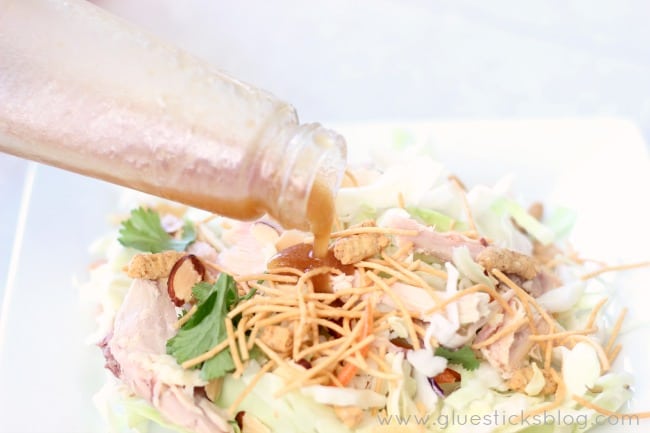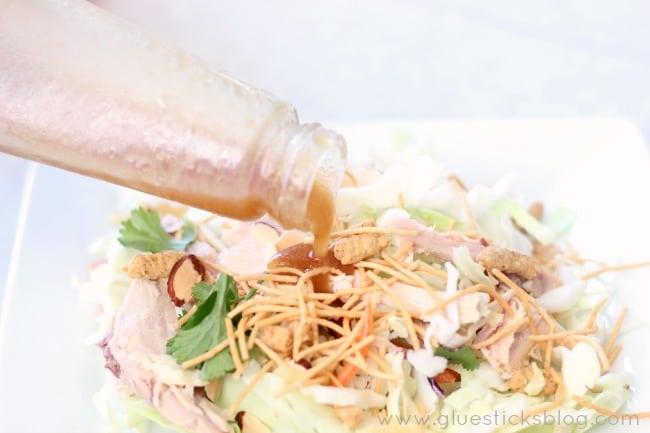 Lightly drizzle with dressing.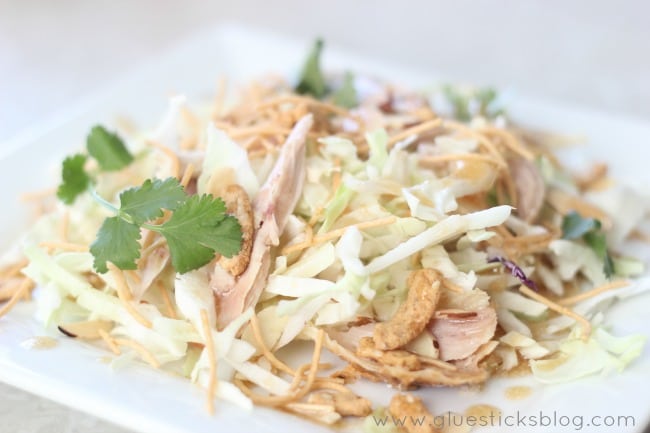 And there you have it. Coleslaw mix keeps for awhile in the refrigerator, so with that and a bottle of dressing, you'll be set for quick lunches for a long time!
This recipe is easy to adjust for a crowd. Just add ingredients to your liking, but don't add the dressing until right before serving. This keeps your salad nice and crunchy. Leftovers are great the next day, but will tend to get a bit soggy after that.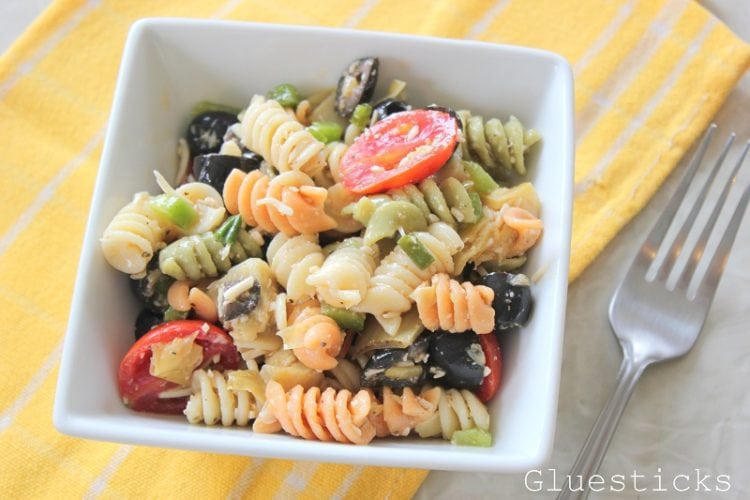 Another one of my favorite salads is my pasta salad. I make a batch and have it for lunch for a week!
What is your favorite go-to-lunch?