This post was most recently updated on February 25th, 2020
Fill a basket with cold and flu prevention supplies for a classroom gift that the teacher and parents of students will appreciate this time of year! This post has been sponsored by GOJO Industries, the makers of PURELL® hand sanitizer. All thoughts and opinions are my own.
It's inevitable that, with a family of 7, that there will be sniffly noses, watery eyes, and scratchy throats at some point during cold and flu season, but it doesn't mean that everyone has to catch every little thing that comes along. We do our best at prevention and hope for the best!
During the day, it's just Mac and I at home. I wipe his hands before and after meals and don't have to worry too much about him touching anything that could make him sick. He isn't an only child, however, and his big brothers and sisters are in school all day with their friends.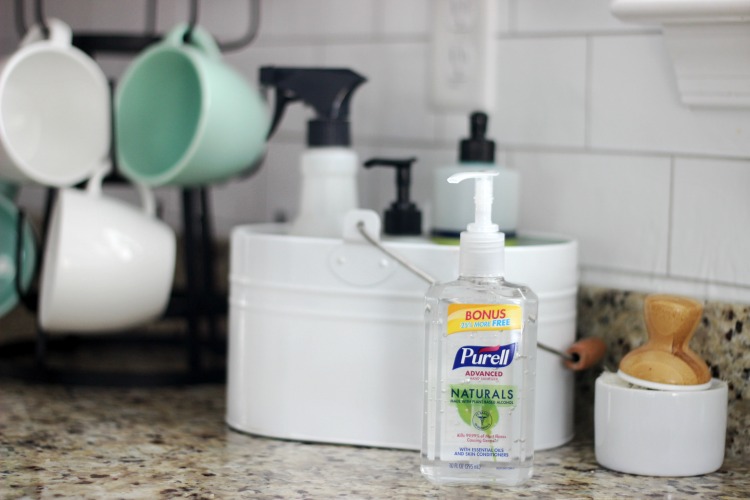 For this reason, I keep a bottle of PURELL® Advanced Hand Sanitizer right next to the sink. Before anyone has an after-school snack or even thinks about giving the baby a hug, they wash their hands and use hand sanitizer. Many times, soap and water are sufficient to wash off visible dirt and stickiness. However, I'm never quite sure if it is enough to wash away the germs they may have picked up at school. Using a squirt of hand sanitizer, which kills 99.99% of most illness causing germs, is peace of mind.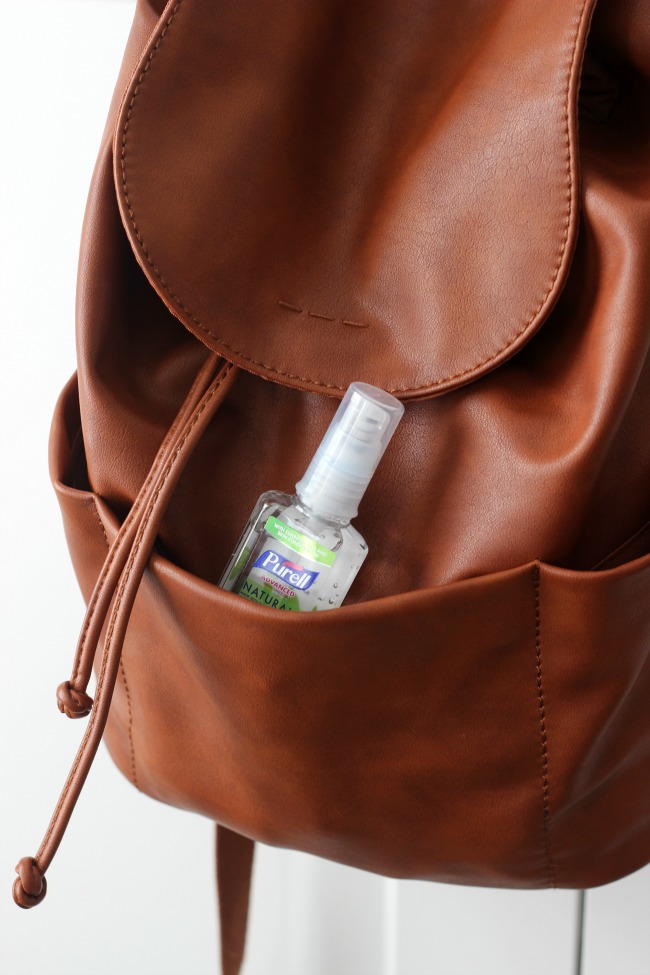 I also keep a mini bottle in my purse for trips to the zoo, the library, and other times when I am not near a sink with soap and water.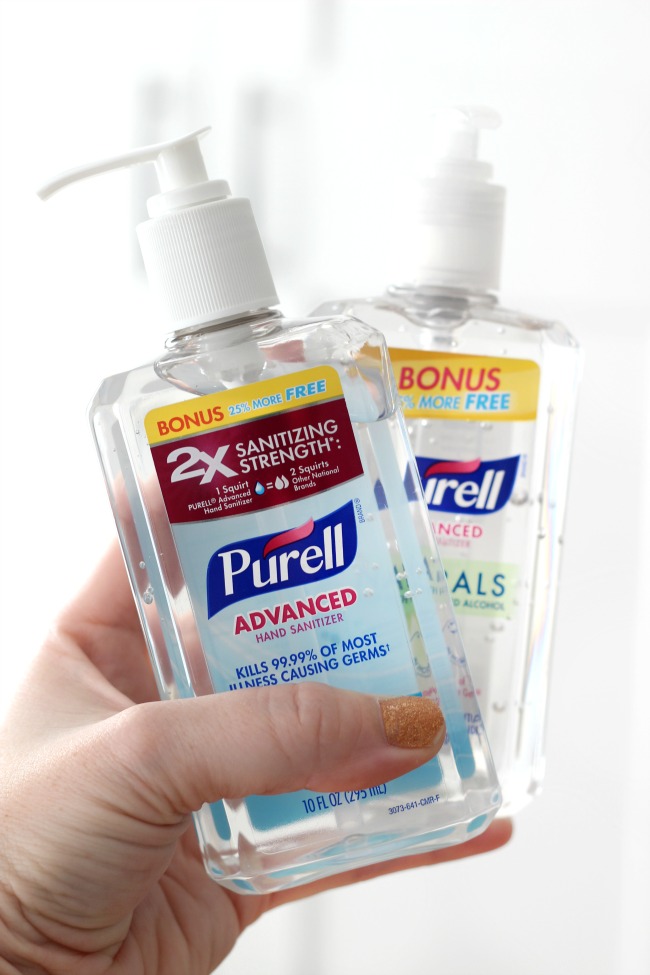 And we each keep a bottle in the front console of our vehicles. Derrick walked by as I was adding this photo and said, "Oh, are you done with that? I need another bottle for my car."
And we each keep a bottle in the front console of our vehicles.
I feel like we've got our bases covered at home, but I can't follow my kids around at school to remind them to wash their hands. I trust that I've taught them proper hygiene, and I know that their teachers have set up good habits in their classrooms, but I like to take it one step further.
Each year, the students start out the school year by bringing a box of tissues and a bottle of hand soap or hand sanitizer. Inevitably, come February, a note usually goes home asking for more. With 24 kids per class, it doesn't last long!
Donating a few supplies as a classroom gift for my kids and their friends to use in school such an inexpensive and easy way to help keep them healthier this time of year. When our family starts to run low on supplies, I pick up a few bottles for us and grab a few for the classrooms, too. Ruby said that they keep a bottle in her classroom to use after recess or before any sort of classroom treats.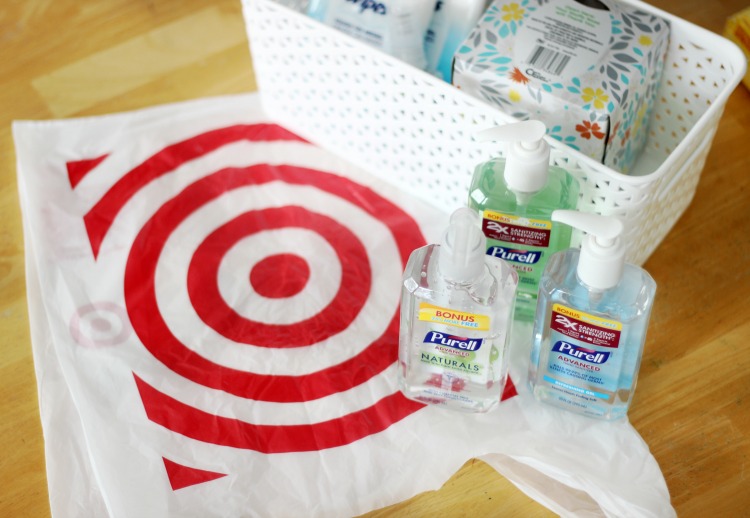 Target is the closest store to my house (I know, I'm a lucky girl!) and is a great place to stock up on PURELL® Advanced Hand Sanitizer and other seasonal items.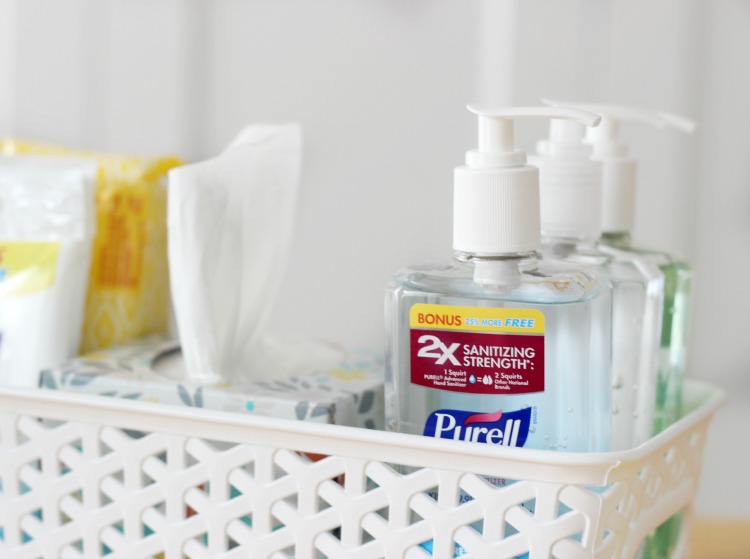 They also have these awesome storage baskets that I use all over in my house. Ruby's teacher has such a cute classroom, and we have very similar taste, so I grabbed a basket for our classroom gift to hold everything. She can use it to store other classroom items as well.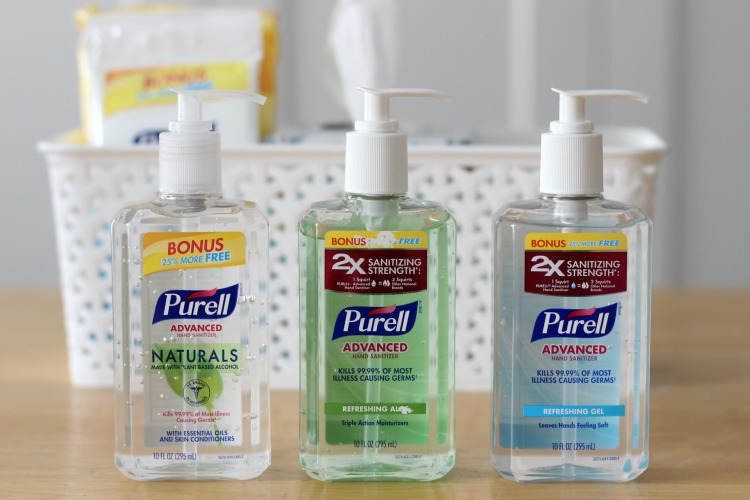 I filled the classroom gift basket with 3 bottles of PURELL® Advanced Hand Sanitizer, a box of facial tissue, and hand wipes.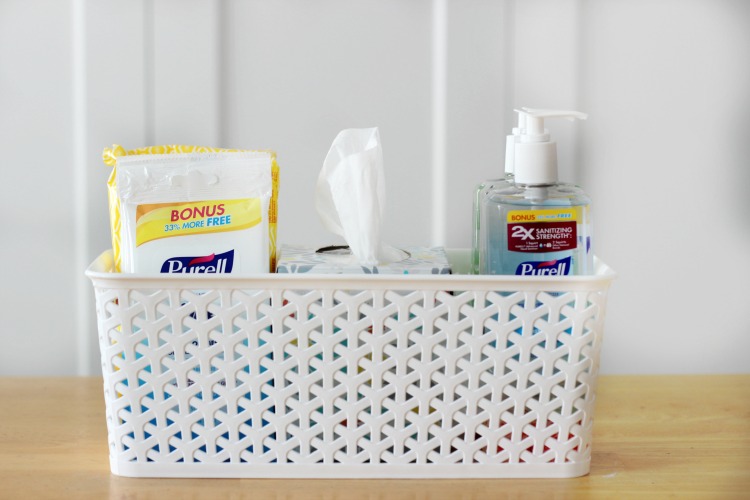 Now when that note comes home, we'll be ready!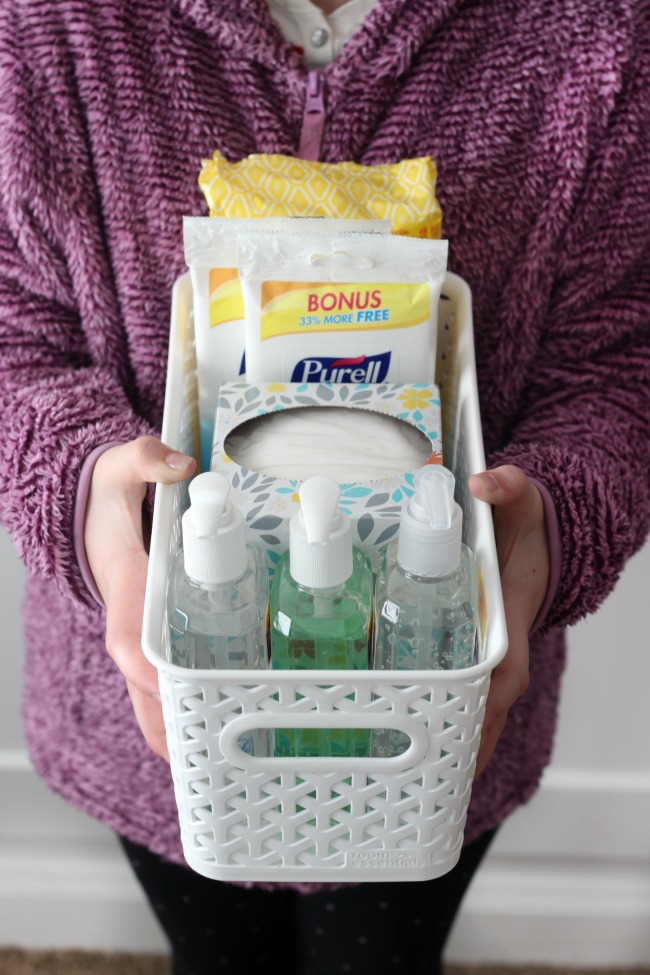 I know full well that my daughter and her friends won't fully appreciate this gesture, but I think their parents will. We're all in this together!
If you liked this cold and flu classroom gift basket you might also like…