Take your 4th of July BBQ up a notch with a County Fair inspired backyard get together! Complete with all American hot dogs, Twizzlers flag cookies, Red, White, & Blue fruit cups, and Americana decor. This shop has been compensated by Collective Bias, Inc. and its advertiser.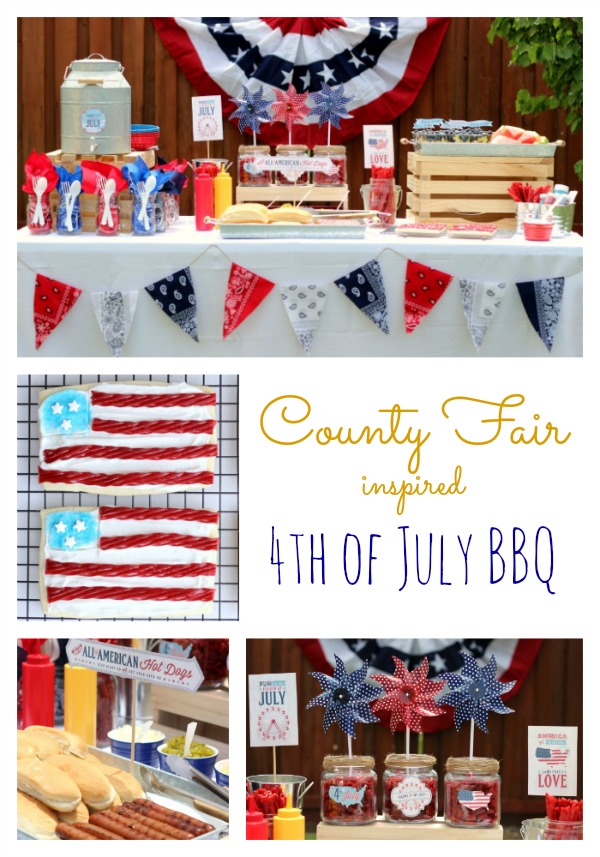 One of my favorite Disney classic movies is "So Dear To My Heart". It is about a little boy who bottle fed a black lamb after its mother rejected it. He knew his lamb was worth as much as any white lamb. Jeremiah scrimped and saved to pay his own way to take his prized lamb, Danny, to the county fair. In the end Danny didn't win the blue ribbon because there wasn't a market for black wool and everyone said that a black sheep isn't worth as much as a white one, but Jeremiah knew that Danny was worth as much as any white lamb. The judge gave him a special award for merit and dedication to his little black lamb. He said that Danny was in a class of his own.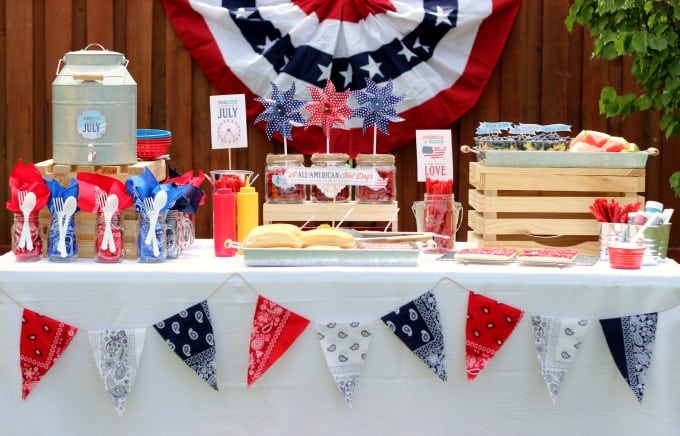 I recently shared this movie with my children and they loved it too! I love vintage Americana and the patriotic feelings that come when seeing flag buntings and red, white, and blue.  Inspired by the nostalgia of the country fair in "So Dear to My Heart" I created a 4th of July BBQ complete with bright pops of color from  
Twizzlers Twists
, all American hot dogs, mason jars, and plenty of Americana decor.
Here is my County Fair Inspired 4th of July BBQ Tablescape!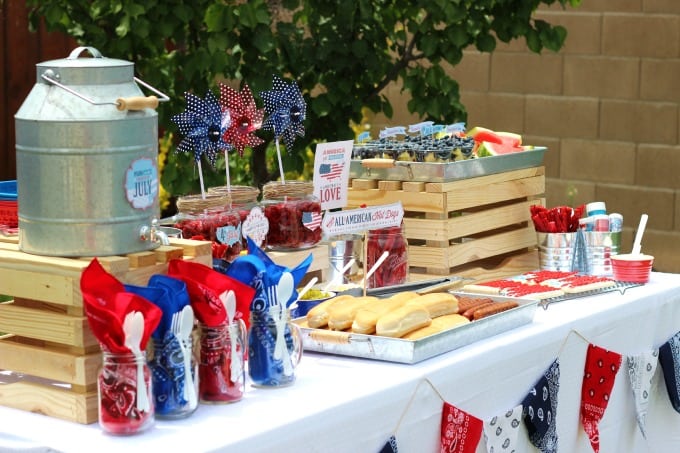 I pulled out all of my galvenized metal trays and buckets, along with wooden crates for serving. I love the rustic element they add against the bright patriotic colors.
Tip: Use wooden crates or boxes to add height to your party table! This makes it easier to display your food, and also maximizes space.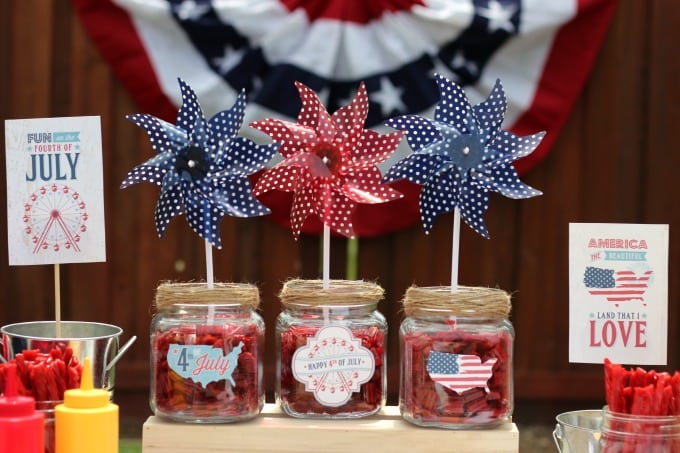 Classic pinwheels combine with Twizzlers Cherry Bites for fun centerpieces.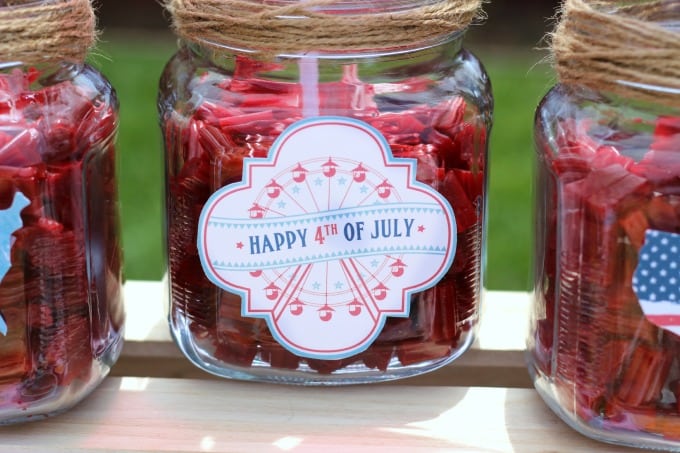 Tip: Make centerpieces that are multifunctional! They will add color and charm to your table and are fun for guests to take home as party favors too!
ix
No 4th of July BBQ is complete with out a good old fashioned American hot dog, right? Ketchup, mustard, relish and onions. Yum!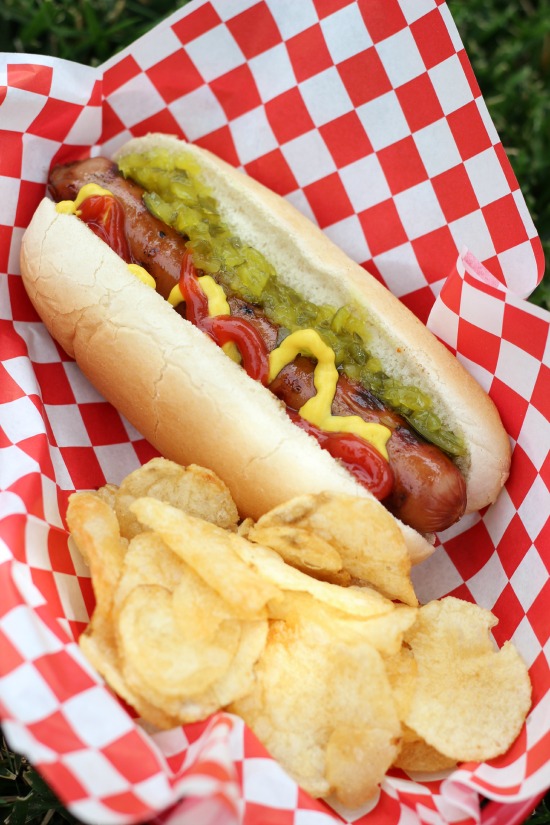 Tip: Serve food in baskets with liners. They are sturdy, easy to carry, and the food won't roll out! When the party is over, toss the liner and stack the baskets for future use.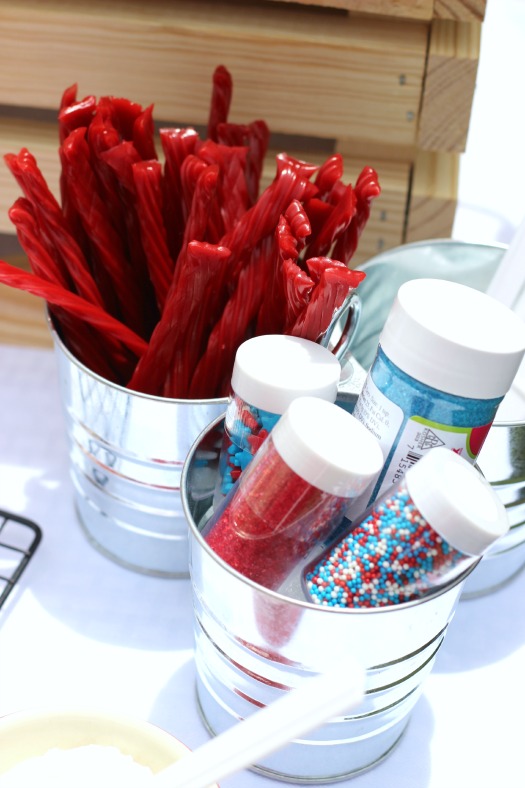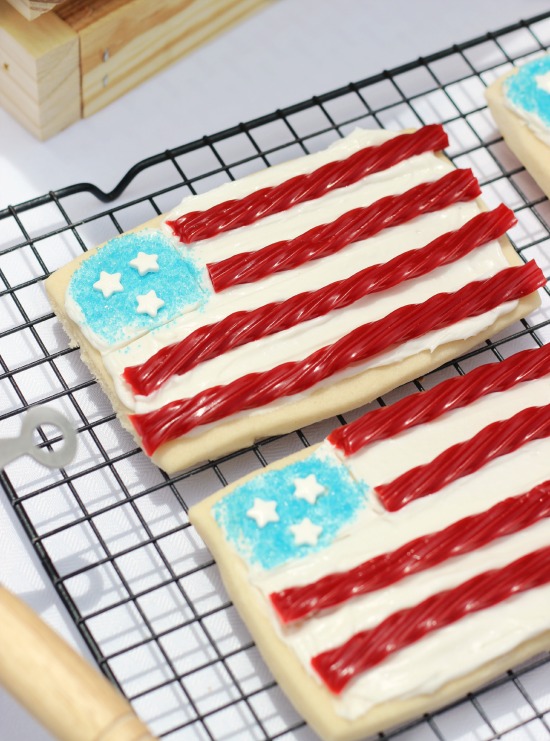 A cookie decorating station makes a fun and interactive activity for guests. These
flag sugar cookies
were so fun to make!
Tip: Don't have a cookie cutter for every shape on the planet? Yeah, me neither. To make rectangle cookies, use an index card! Simply place it on top of your dough and cut out the shape with a pizza cutter.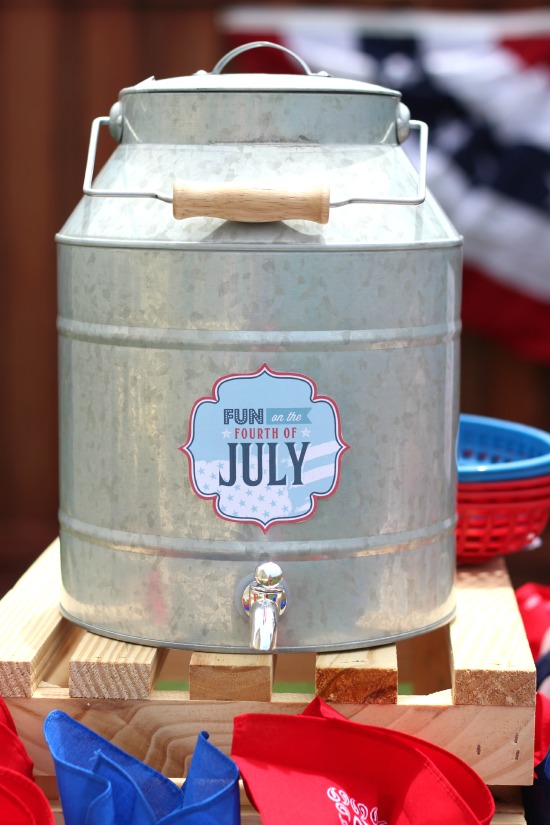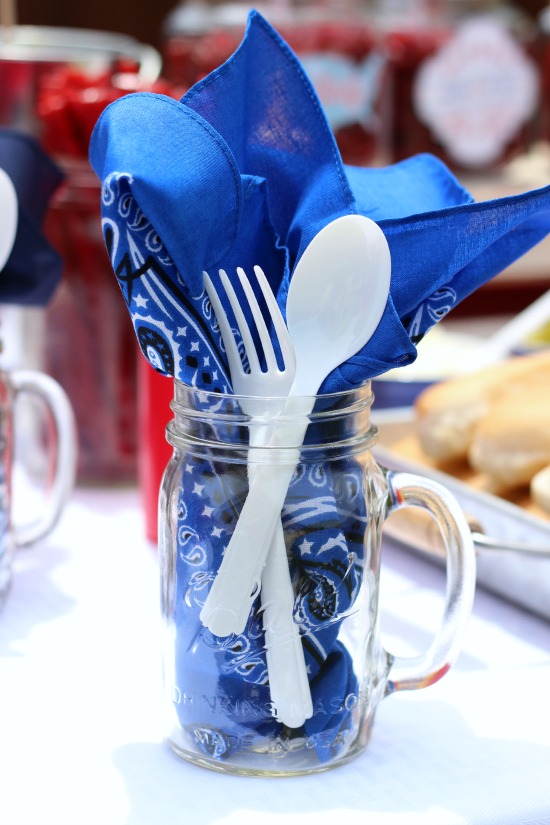 Mason jars have been done and overdone, but they really are classic and the perfect way to serve the drinks at my county fair BBQ. They also worked great to hold a bandana napkin and utensils!
Tip: Not only are bandanas bright and colorful, they are functional too. I used a few leftover bandanas to create my bunting for my table. I simply cut out triangles on the fold (3 per bandana) and hung them over a long piece of twine.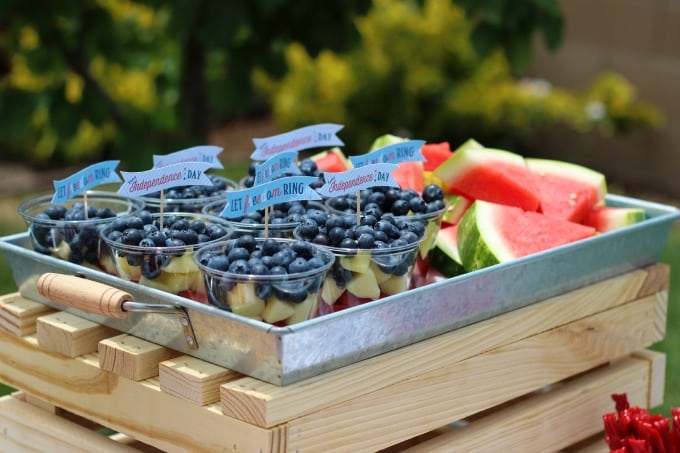 These Red, white, and blue fruit cups are easy to serve and fun to eat. I used strawberries, peeled apples, and blueberries.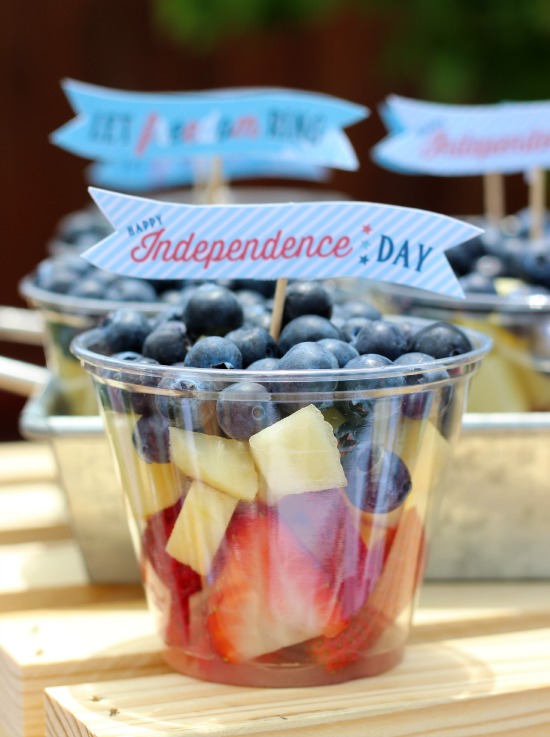 Tip: Oftentimes you will need to prepare your party food hours in advance. When working with fresh cut fruit, like apples, toss them in lemon juice to prevent them from browning. These apples stayed fresh and white for over 24 hours.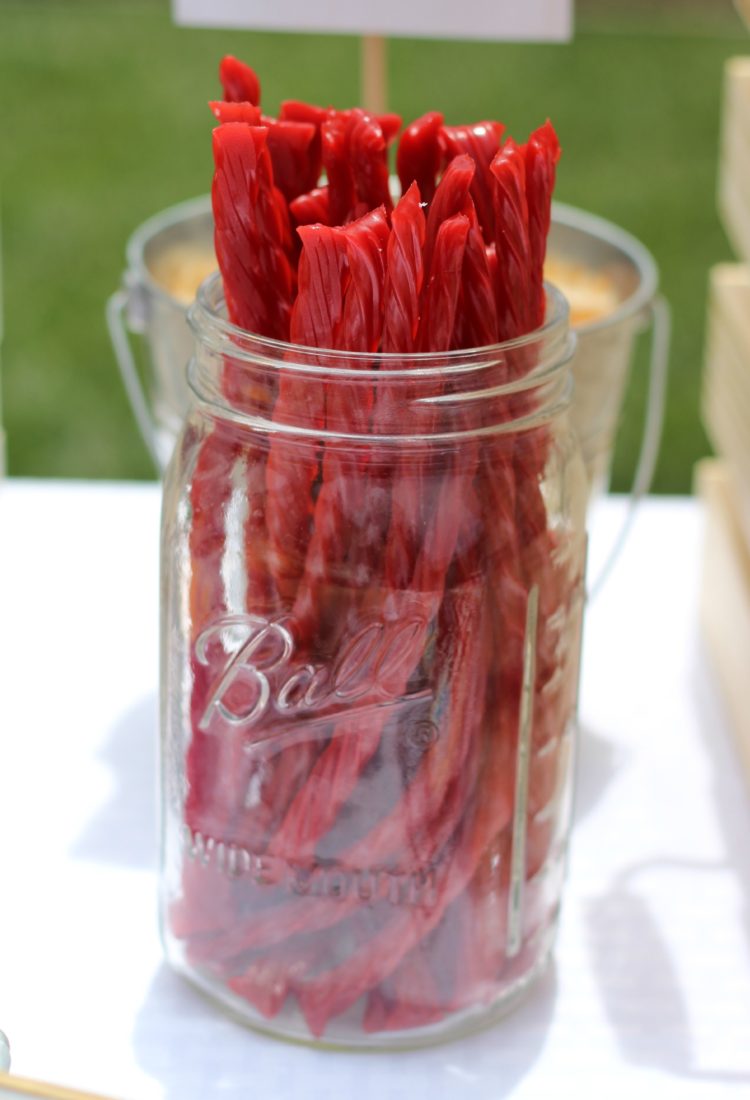 Mason jars also work great for displaying bursts of bright red Twizzlers Twists for snacking.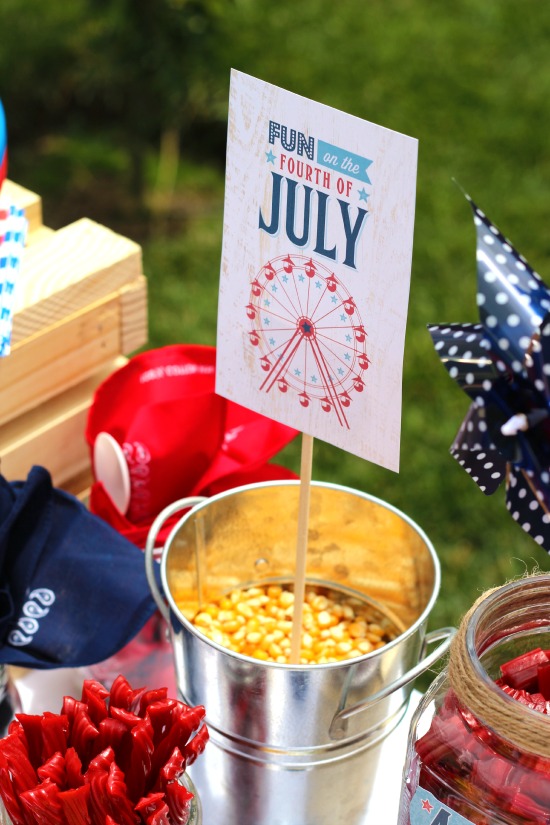 Tip: Use fillers like beans, popcorn, or candy to weigh down picks and signs on a breezy day.  I used popcorn for my buckets and Twizzlers Cherry Bites for my jars!
And now for a little behind the scenes action to see how I created the centerpieces, flag sugar cookies, and invitations using Twizzlers Twists, Twizzlers Cherry Bites, and Twizzlers Twists (rainbow).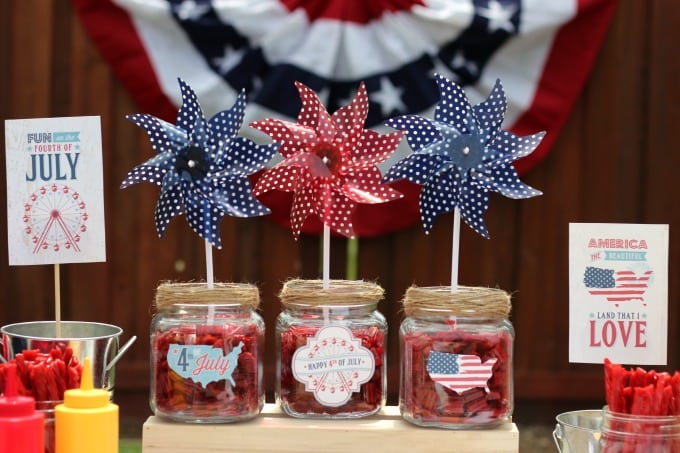 4th of July BBQ Centerpiece
Supplies (all found at Walmart)
Jar ($2.97)
Pinwheel ($.97)
Twizzlers Cherry Bites (1 (16 oz) package per jar)
Styrofoam ball
Twine
Hot glue
tape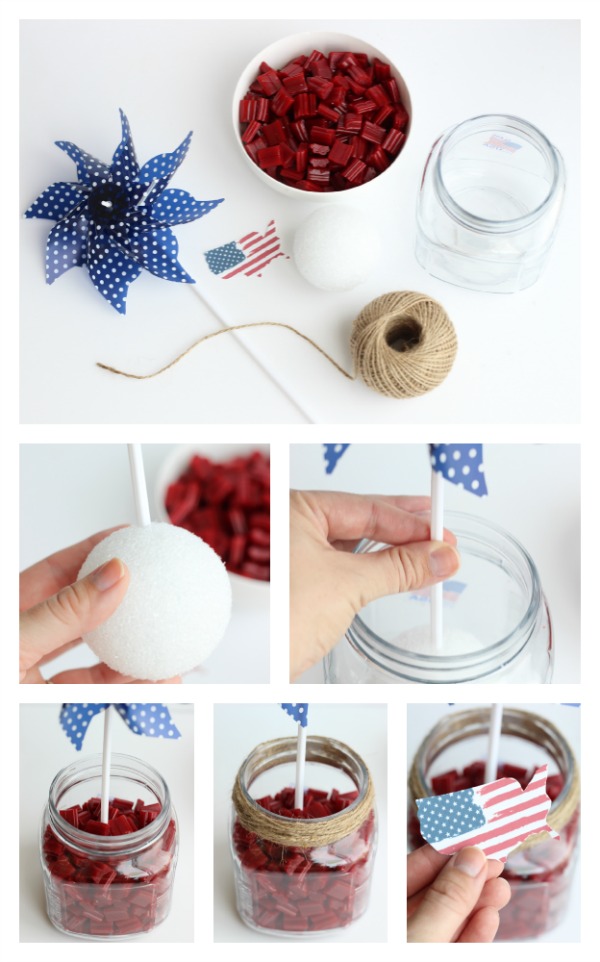 Poke pinwheel into styrofoam ball and place in center of jar.
Fill with Twizzlers Cherry Bites to weigh down.
Wrap jar opening with twine and adhere end with a dab of hot glue.
Adhere printable with a piece of tape.
Printable Invitation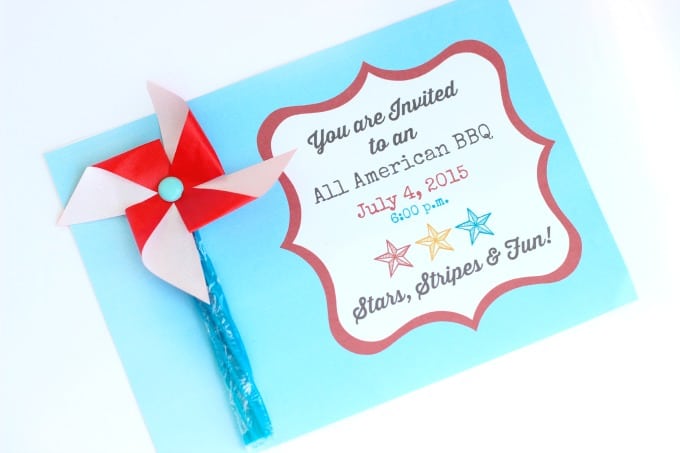 Most invites are done via online these days, but I think it is still fun to receive a good old fashioned hand delivered invite!  These invites are easy to customize using any print program (I use picmonkey).
Simply download this blank invite  (5×7″) and add your own wording! You'll notice that there is an empty space to the left to add a Twizzlers Twists Pinwheel.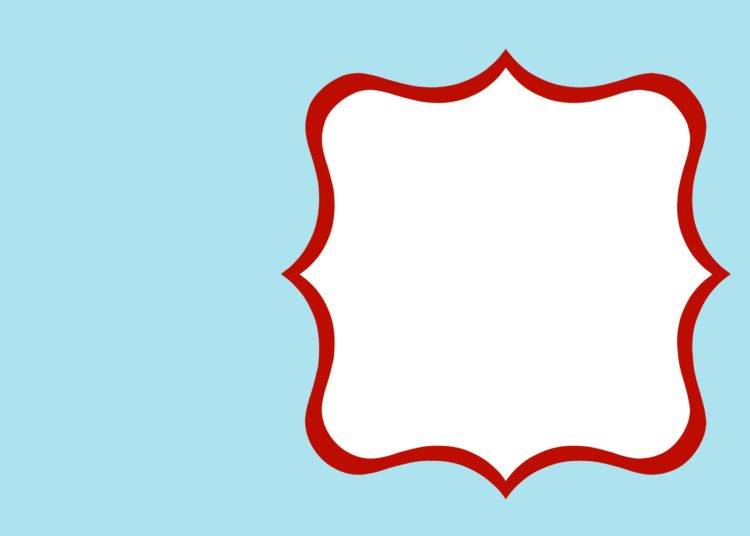 I made these by wrapping the Twizzlers Twists (rainbow variety) in a piece of plastic wrap. Then I made a tiny 3″ pinwheel out of origami paper, and poked the brad into the Twizzlers Twists, spreading the prongs in the back to attach.  Then I used a glue dot to attach it to the card.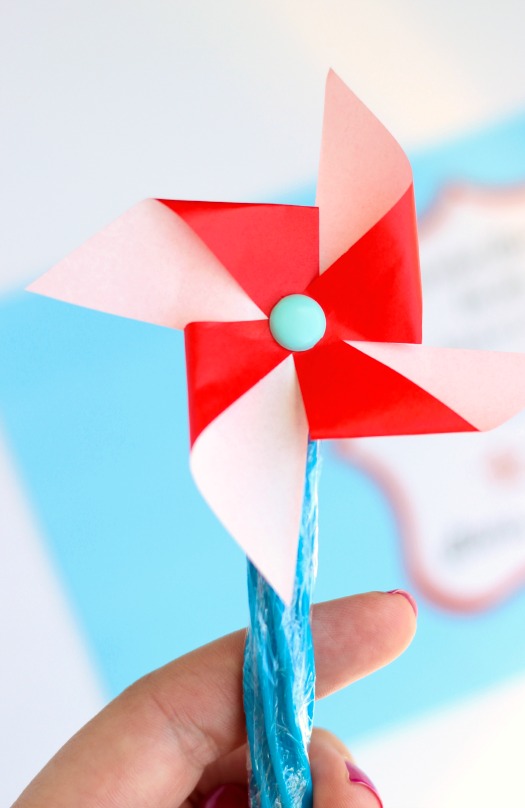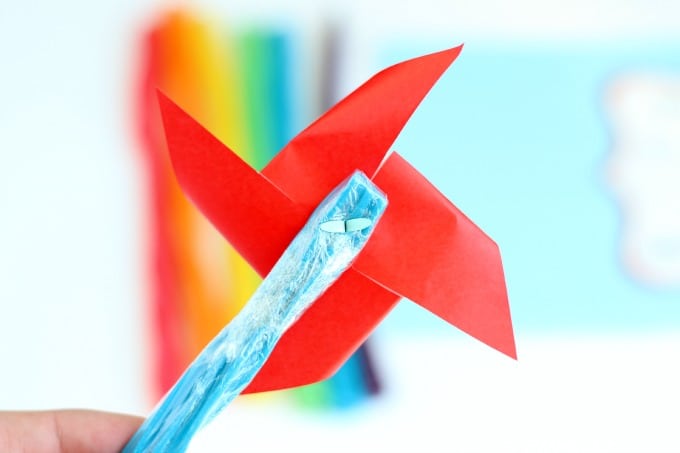 To make a pinwheel, cut out a 3″ square of construction or origami paper. Then cut using the diagram below.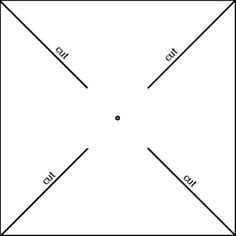 You will now have 8 flaps. Bring every other flap to the center so that 4 are in the center and 4 are left out. Use a brad to secure the center flaps.
county
Sources:
Food and Decor: Walmart (the cashier said, "I can't believe we sell all of this cute stuff!")
Tablescape Printables: Hostess with the Mostess
You might also like…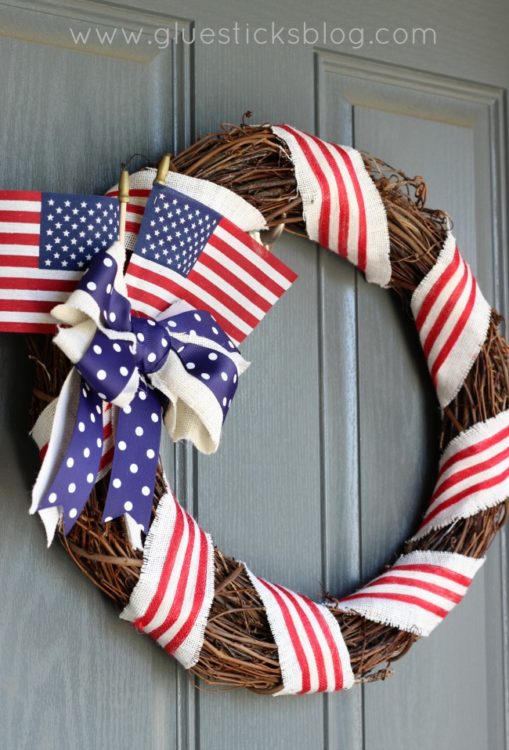 Welcome! I'm Brandy, mother to 5 darling kiddos and a cute black lab named Toby. My husband is in the Coast Guard so we've lived all over the place, turning each house into a home. I love baking, sewing, making cute things with my kids, and sharing what I've learned with all of you!