This rustic crate tutorial uses an inexpensive unfinished wooden media box. Ideal for many uses in home decor and easy to make too.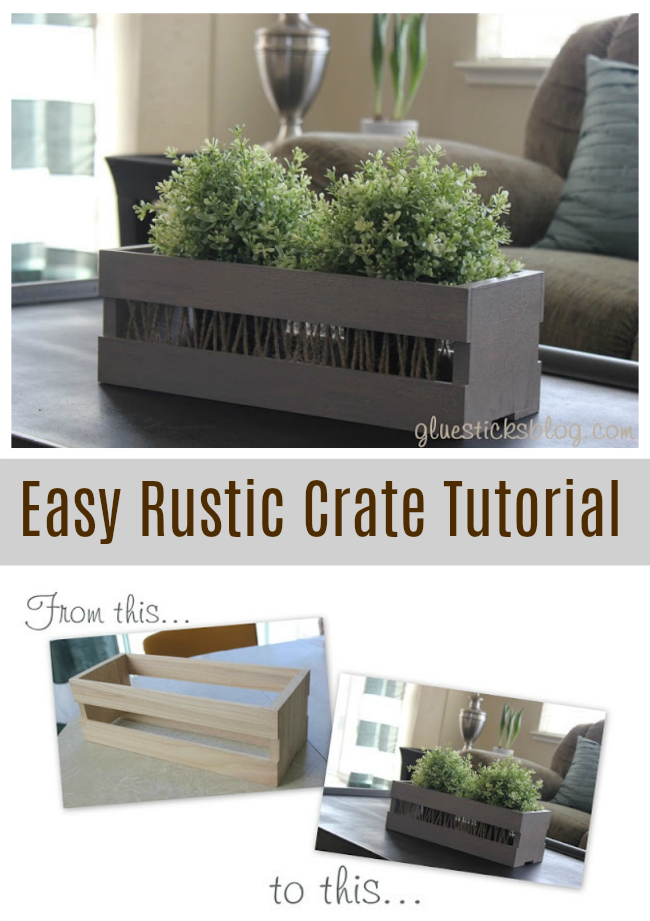 I found an unfinished wooden media box at Michael's the other day and thought it would make a nice addition to our living room decor. These boxes come in two sizes and are fairly inexpensive. Especially if you have a 50% off coupon. That brought it down to $2.50.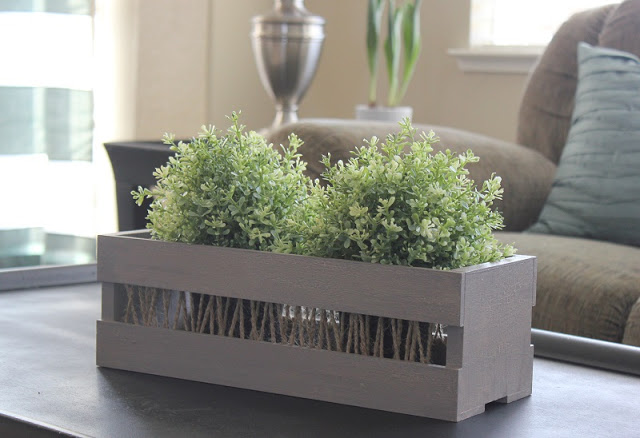 With a little paint and twine I was able to turn this box.
Rustic Crate Tutorial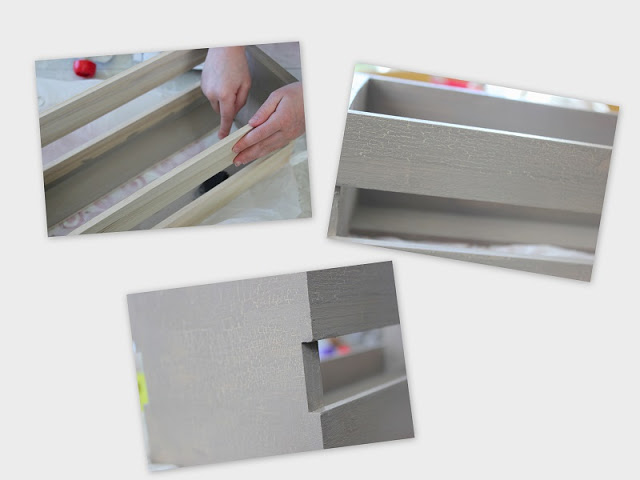 With the help of some little helpers, we painted the entire box in a cream colored acrylic paint.
When the first coat was dry, we applied a coat of crackle glaze.
The second color was applied to the dry crackle layer and instantly gave the whole box a rustic crackled effect. I have had the glaze for quite some time, but the kids hadn't ever seen it before and thought it was pretty fun to watch.
Since it was a crate with wide gaps in between the slats, I added a piece of cardboard to the bottom to fill it in.
Then I added twine wiring along the sides in case I wanted to maybe display Easter eggs, or party favors, etc. in the crate later on. Otherwise they would just fall out through the slats.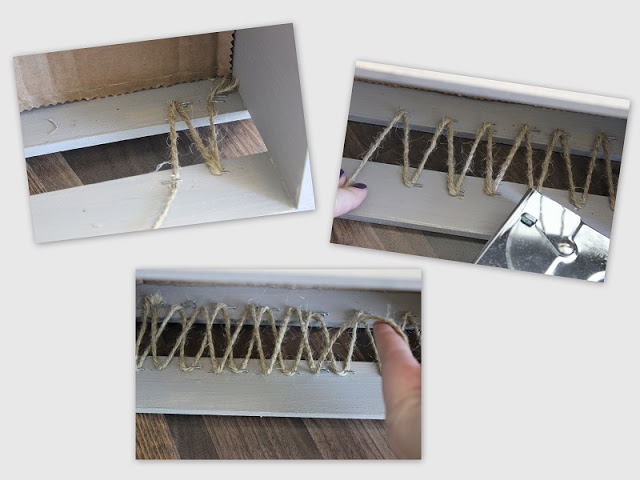 To create the twine wiring I used my staple gun and created a zig zag pattern across the entire width on both sides.
When I reached the end of one of the sides, I turned right around and went the other way crossing the twine and creating "x"s.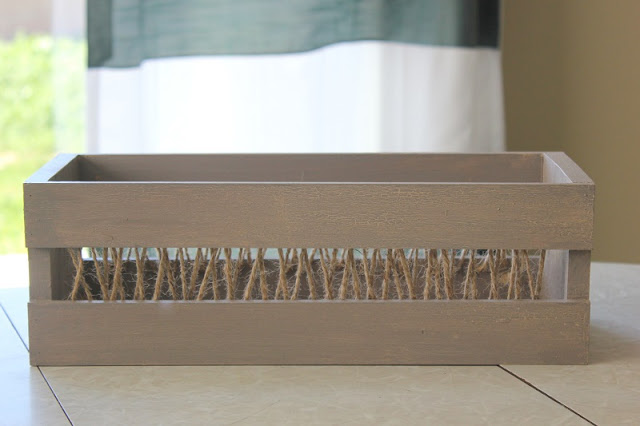 I filled it with 2 artificial plants from IKEA and was pretty happy with the new addition to my home decor.
Welcome! I'm Brandy, mother to 5 darling kiddos and a cute black lab named Toby. My husband is in the Coast Guard so we've lived all over the place, turning each house into a home. I love baking, sewing, making cute things with my kids, and sharing what I've learned with all of you!