These step by step photos will show you how to reupholster a storage ottoman the quick and easy way! Breathe new life into an old ottoman with new fabric! This two hour project is great for beginners. This post contains affiliate links.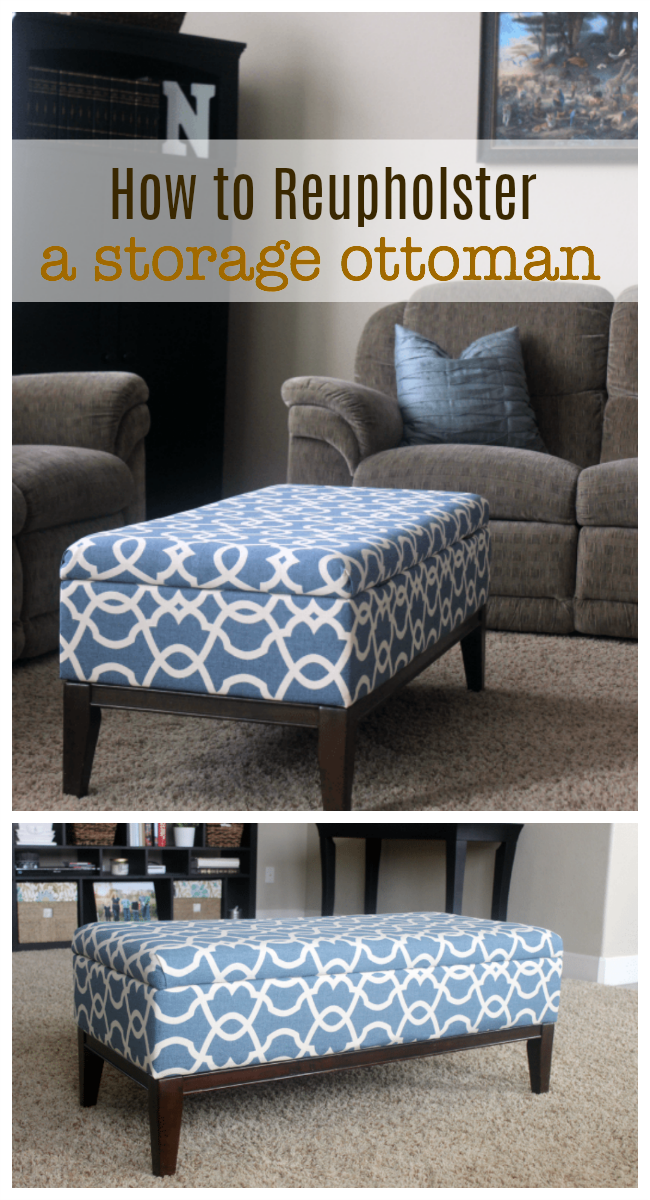 This is the story of a beautiful ottoman who began its life like this…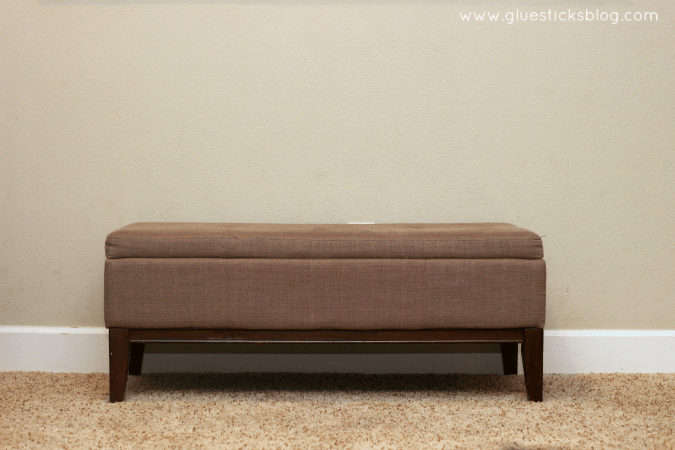 We've had this ottoman for six years and it's held up amazingly well until the hinges started acting up. The lid would randomly spring open or fall to the side with the slightest touch. That's when I started to think that a brand new ottoman sounded really nice. And curbing this one sounded even nicer. After reupholstering my grandma's chair I vowed I would never tackle anything like that again, but once I started examining how this ottoman was put together I realized that this was going to be a piece of cake compared to that confounded swivel chair!
And it might even save me some money vs. purchasing a new one. So I'll go ahead and share yet another "How to Reupholster" project with any of you who might be feeling as ambitious as I was!
How To Reupholster a Storage Ottoman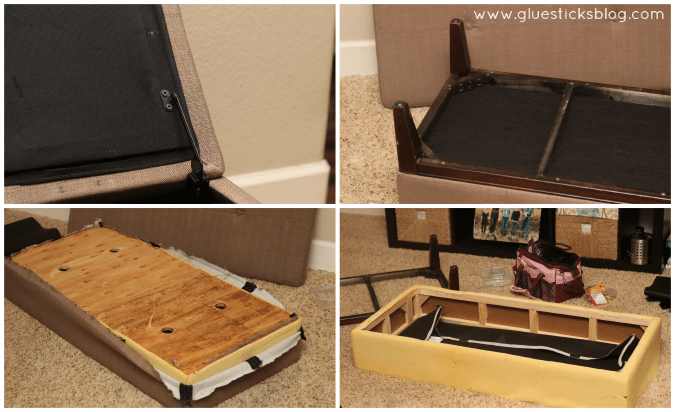 The first thing to do is examine how it was put together and find a good starting place to strip it down. I began by removing all of the hardware and screws. The lining was in great shape so I saved it. It had all of the holes from the screws which would make it easy to line everything up later! I removed the fabric from the bottom of section of the ottoman by pulling the staples out and also saved the foam since it was in great shape. I decided to not deal with sewing a new cushion for the seat and just reupholstered over the existing fabric.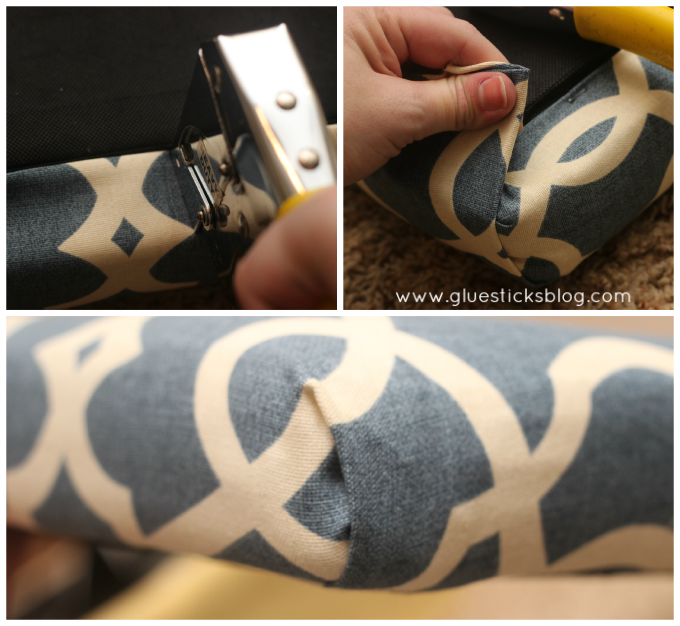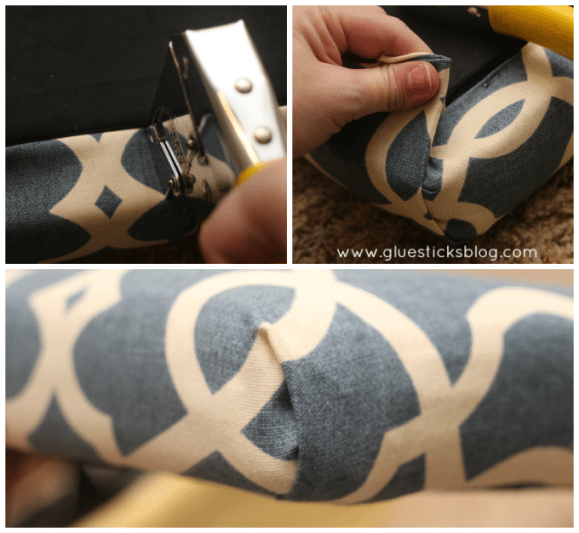 The seat was super easy. I laid it on top of my fabric and cut around it leaving about 6″ on each side to fold over and around to the other side. Then I tucked the corners in to create a finished look. You could definitely sew a nice cover, but this took about 10 minutes to finish. Sewing would have taken much longer.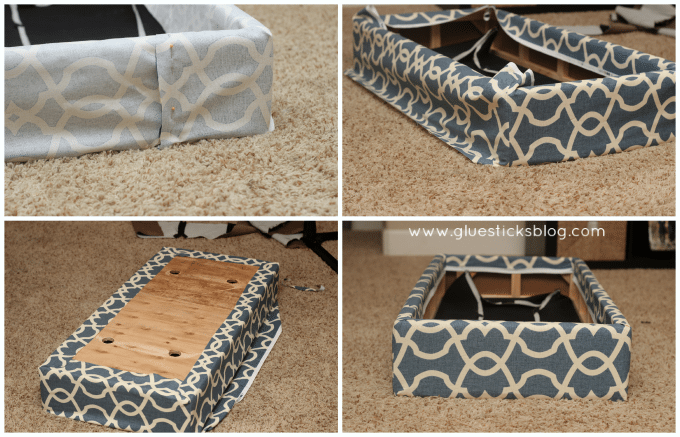 The bottom only had fabric around the sides. The underside of the ottoman was actually just plywood and lining. So I cut a long strip of fabric (using the old fabric as a pattern piece and adding a few inches on both sides for wiggle room) and wrapped it around the sides of my box (inside out) and pinned it where it met up. (pic 1)
That was the only thing I sewed for this whole project. Just a quick seam. Then I turned it right side out and slipped it back onto the ottoman. It fit nice and snug, perfect! I lined up my sewing seam with one of the corners  so that you couldn't really see it. (pic 2)
Then I stapled the fabric to the under side of the ottoman (pic 3) and then flipped it over and finished around the top. (pic 4)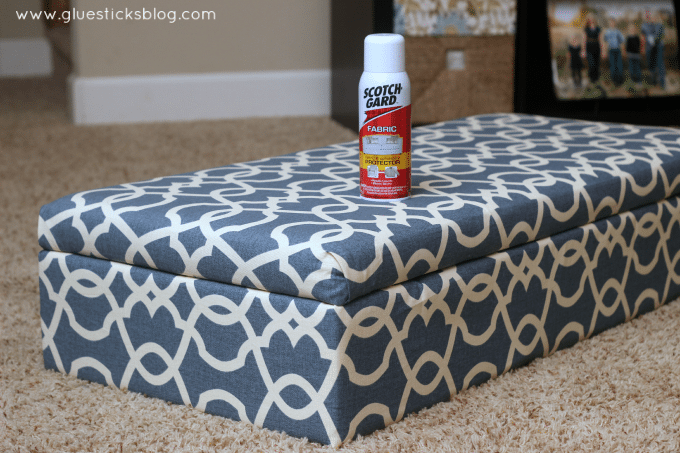 Before adding the hardware  I took it out to the garage and scotch guarded the heck out of both pieces. With 4 kiddos and a dog, that was a must.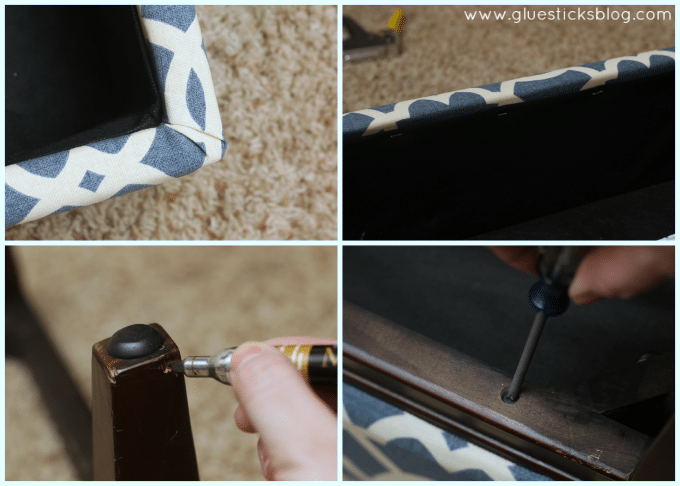 All that was left to do now was put it back together! I started by stapling the lining back into place. It gave it a nice finished look. Then I attached the hardware and touched up some scratches with a furniture marker.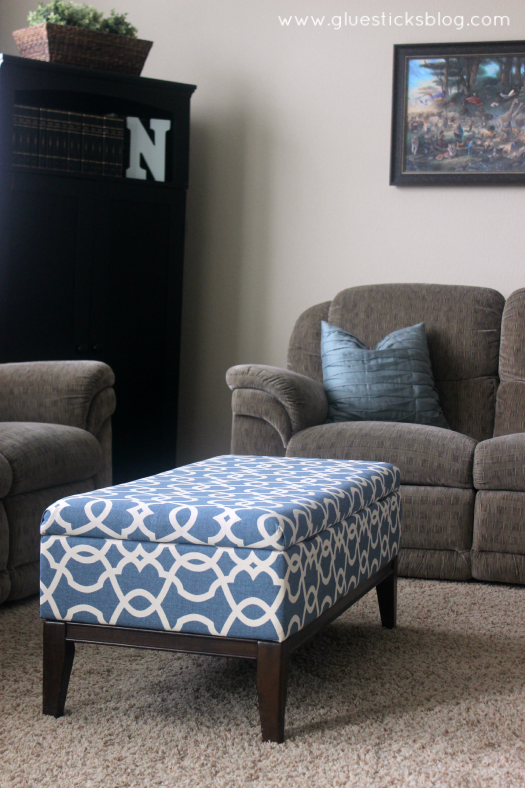 A 22-hourproject that set me back 1 can of Scotch Guard and $25 in fabric. I added a new screw to the hinge and it works perfectly once again. I am so glad that I decided to breathe some new life into this instead of just buying a new one. Sometimes it doesn't seem like it is worth the time and energy, but this DIY project definitely was.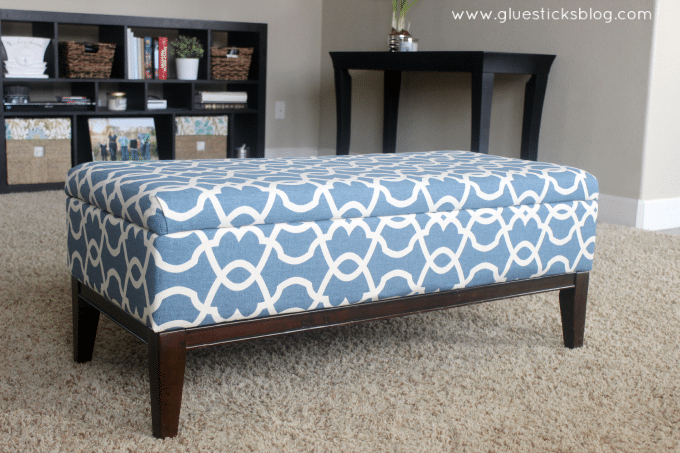 It adds so much color into our living room. Here is a quick comparison shot…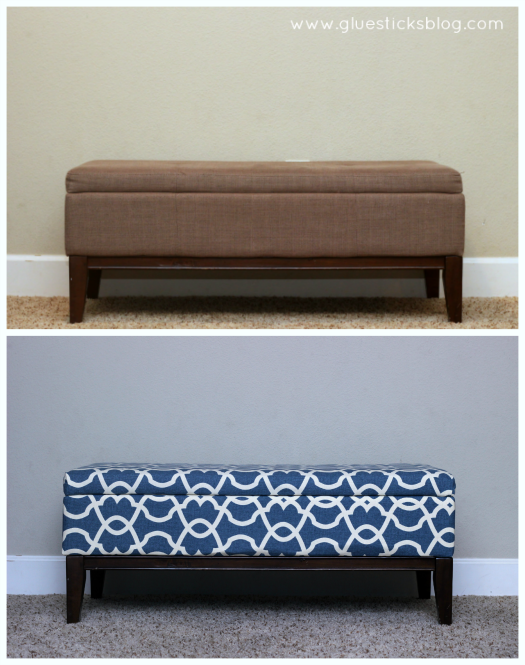 Ahh, so much better! As you can see, it doesn't take much to learn how to reupholster a basic furniture piece like an ottoman or chair (with the exception of a cushioned swivel chair or recliner, ha!). Just think of all of the possibilities!
You might also like…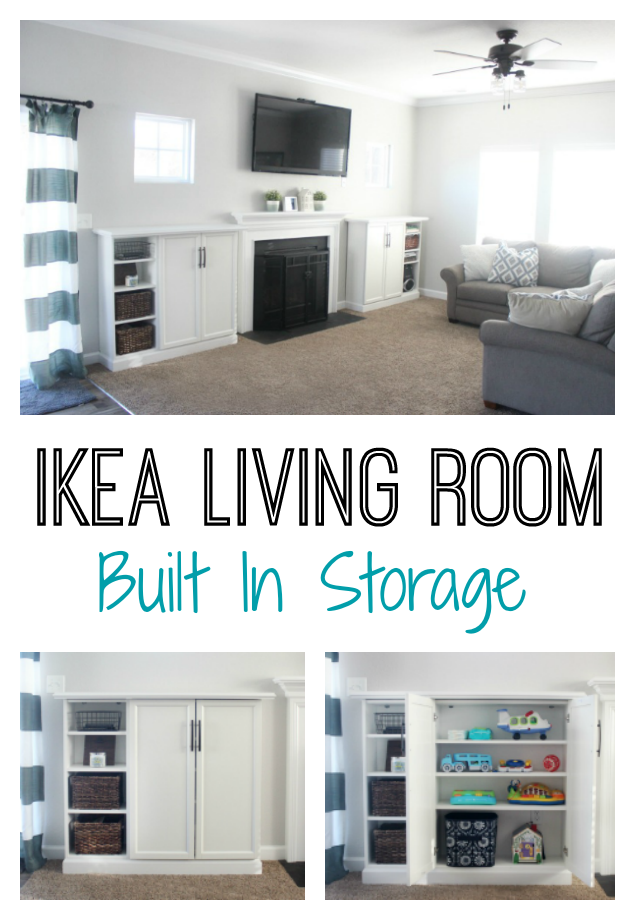 Ikea Living Room Storage Built Ins