Create deliciously filled chocolate eggs using a few ingredients! With raspberry, peanut butter, or caramel in the center. YUM!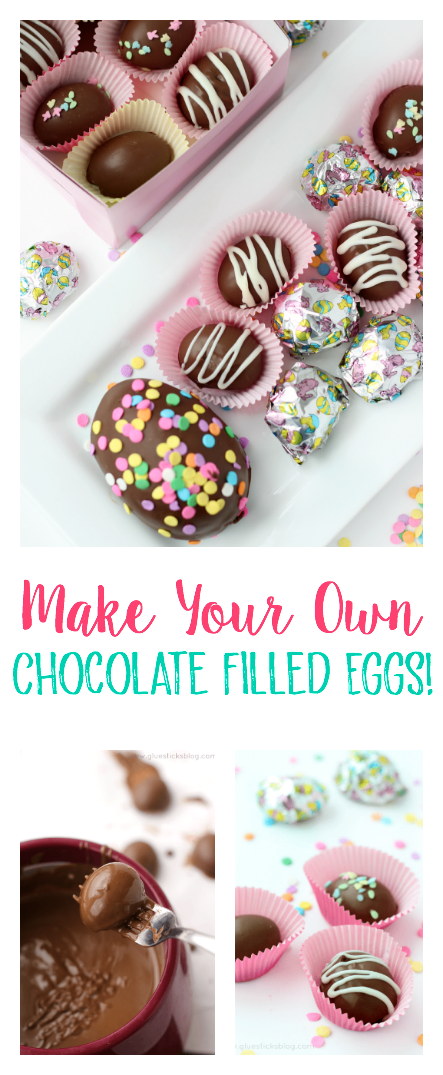 One of our favorite areas in Columbus is German Village. It is a historic neighborhood settled in the early-mid 19th century by German immigrants, who at one time comprised 1/3 of the city's population. To this day German Village has original brick homes that line the streets with German shops, restaurants and bakeries. There was a fudge shop that sold all sorts of confections. We found this darling shop across the street from a brats restaurant that we went to so we stopped by once when we lived in the Columbus area. It was springtime so they were selling giant chocolate eggs, beautifully decorated, and filled with cream and other fillings.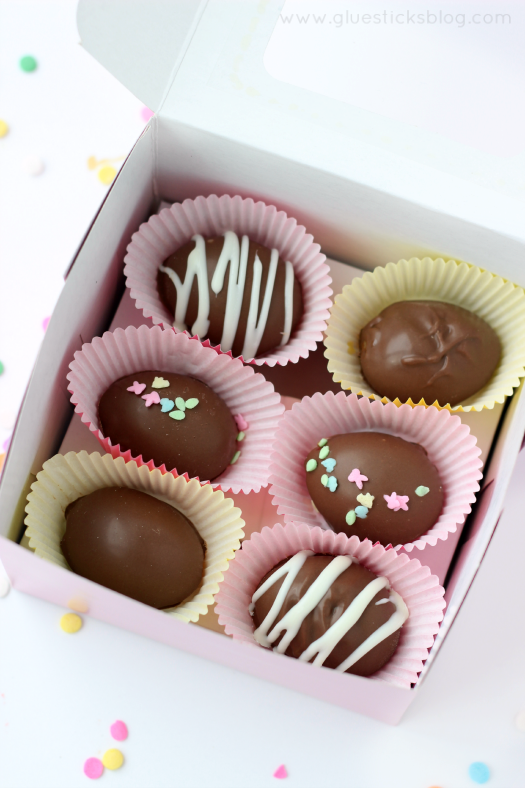 I've always thought it would be fun to make some around Easter so this year I ordered two chocolate egg molds and got busy! I ended up getting one larger egg mold (to create a 3-d egg like the ones in the fudge shop) and a smaller mold to make mini bite sized filled chocolate eggs.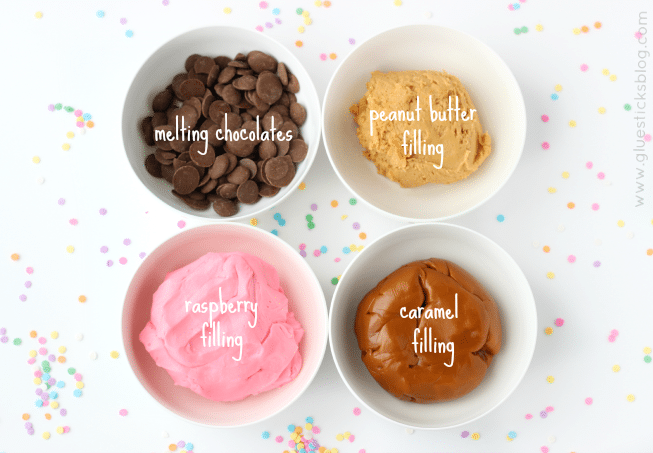 The fun part was deciding what cream fillings we wanted. My favorite is peanut butter. Derrick likes caramel (and actually prefers it plain, straight from the tub), and I decided on a pastel pink raspberry just for fun. Both the raspberry and caramel came from Chocoley, but the peanut butter one was made from scratch and was so easy to make!
Peanut Butter Chocolate Eggs
3/4 c. peanut butter
1 1/2 c. sifted powdered sugar
1 tsp. vanilla
1 T. milk
Mix all ingredients together in kitchenaid until it forms a soft dough.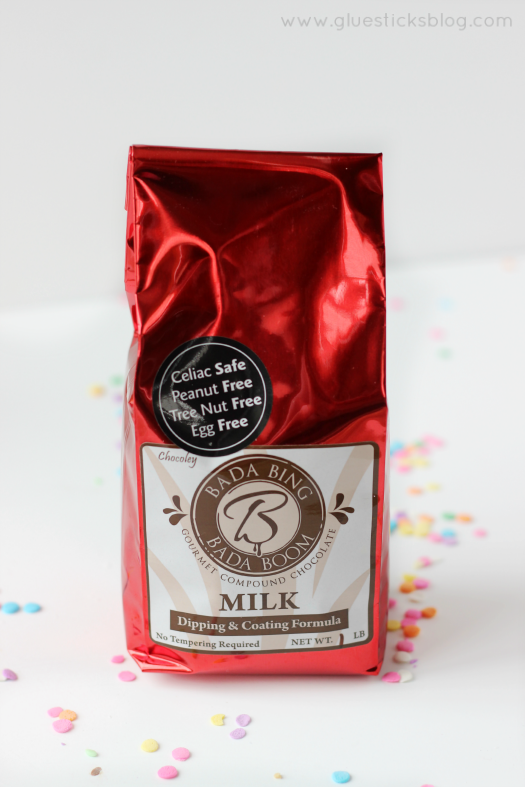 After I settled on my fillings, I chose my chocolate. I went with a smooth milk melting chocolate.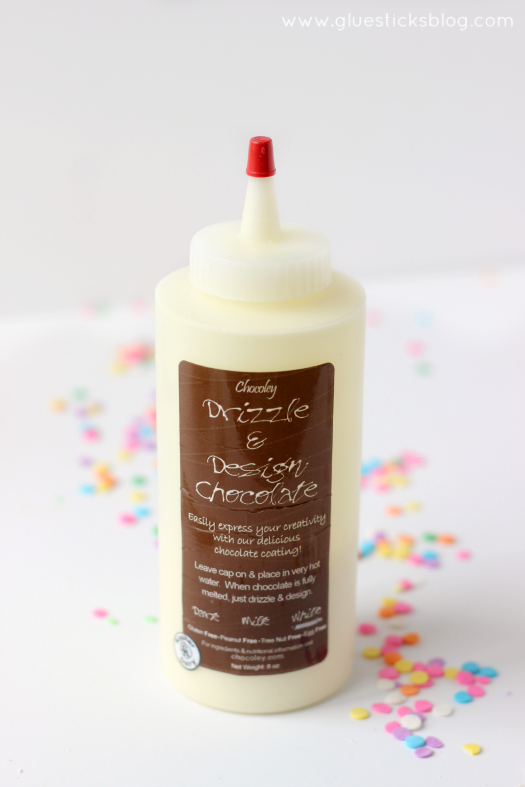 Two types of sprinkles and a bottle of Drizzle & Design white chocolate were perfect for adding finishing touches and helping me know which chocolates were which after they were all done. White drizzles = caramel, Easter sprinkles = raspberry, no decorations = mini peanut butter eggs, confetti sprinkles = large peanut butter egg.
Roll your filling into small balls. Coat fingers with cornstarch if necessary, to keep from being sticky. Press into egg mold and freeze for 10 minutes.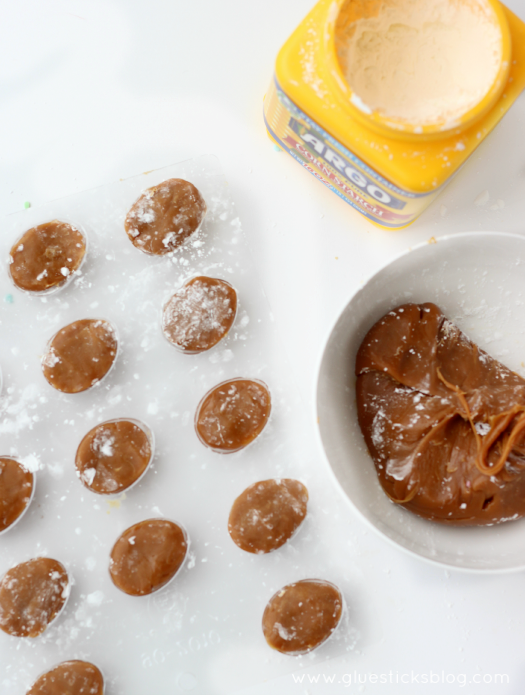 Continue with all fillings (caramel shown above). Once fillings have been chilled, remove by tapping against a hard surface. Place eggs on baking sheet and keep in refrigerator until ready to dip.  Melt chocolate in the microwave at 30 second intervals (stirring after each interval) until smooth. I actually use an electric chocolate melting pot, which I love, because it keeps the chocolate at a constant temp.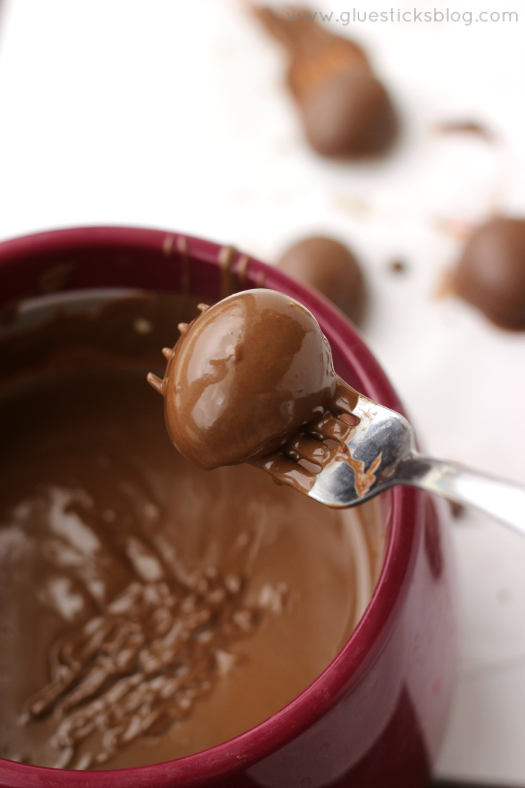 If the egg filling starts to get to room temperature it will soften in the chocolate. This is why it is best to only do a few at a time and leave the rest in the refrigerator to keep nice and cold. Remove a few eggs at a time and dip in chocolate, tapping fork against side of bowl to allow excess to drip off. Set on baking sheet lined with waxed paper. Add sprinkles immediately before chocolate hardens.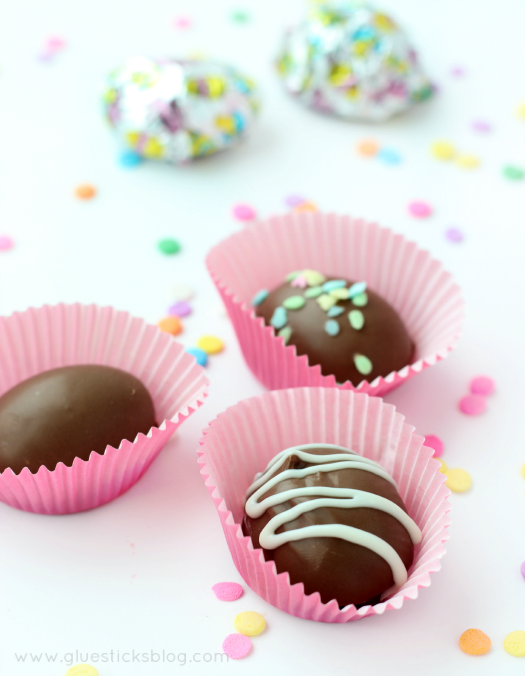 I love how they turned out! So pretty and festive…and the Pièce de résistance…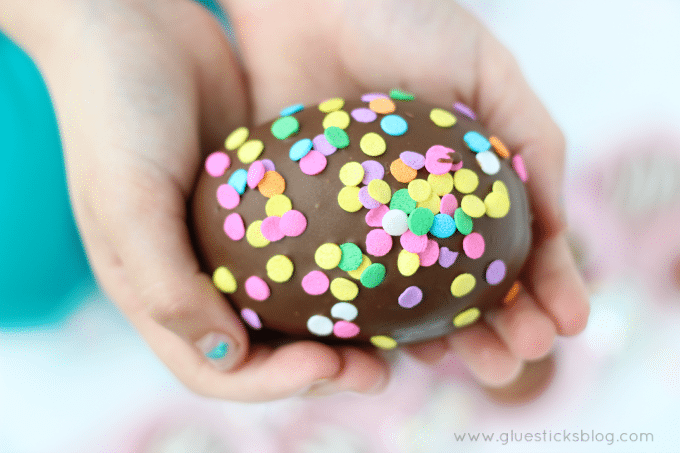 Our 3-d chocolate egg! The mold I used was a two part mold and I filled it with my peanut butter filling. We just made one to share, but it turned out absolutely perfect! The only thing that would have made it more classic would be to have decorated it with buttercream flowers, but sprinkles were quick and easy and appreciated just fine by the kids.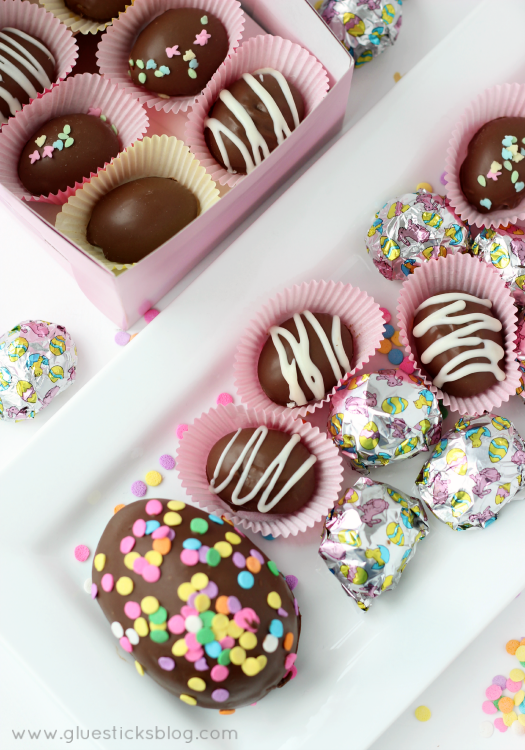 I placed some in candy liners and some in Easter foil wrappers. What a pretty plate of chocolate eggs! A dozen were boxed up as gifts for friends and the rest were enjoyed by our family.
I think I will have to make at least one big chocolate egg every year! I actually have a third egg mold that is even bigger (7.5″!) that I want to use next year to make a big rice crispy treat egg for the kids to decorate, but I think we have plenty of sweets this year to go around. Stay tuned for more spring related treats later this week as I share what Ruby and I made for her preschool class!
All of the supplies that I used came from Chocoley (with the exception of the peanut butter filling). Links to products below:
Caramel Filling (I used a 1 lb. tub, not shown in this link at this time)
3-D Egg Mold (not found on site at this time)
You might also like…