These DIY fabric baskets are perfect for nursery storage for diapers, wipes, toys, and books! Would also be great as storage in an office or even used as gift baskets! This is a sponsored post written by me on behalf of Sposie Booster Pads. This post contains an affiliate link.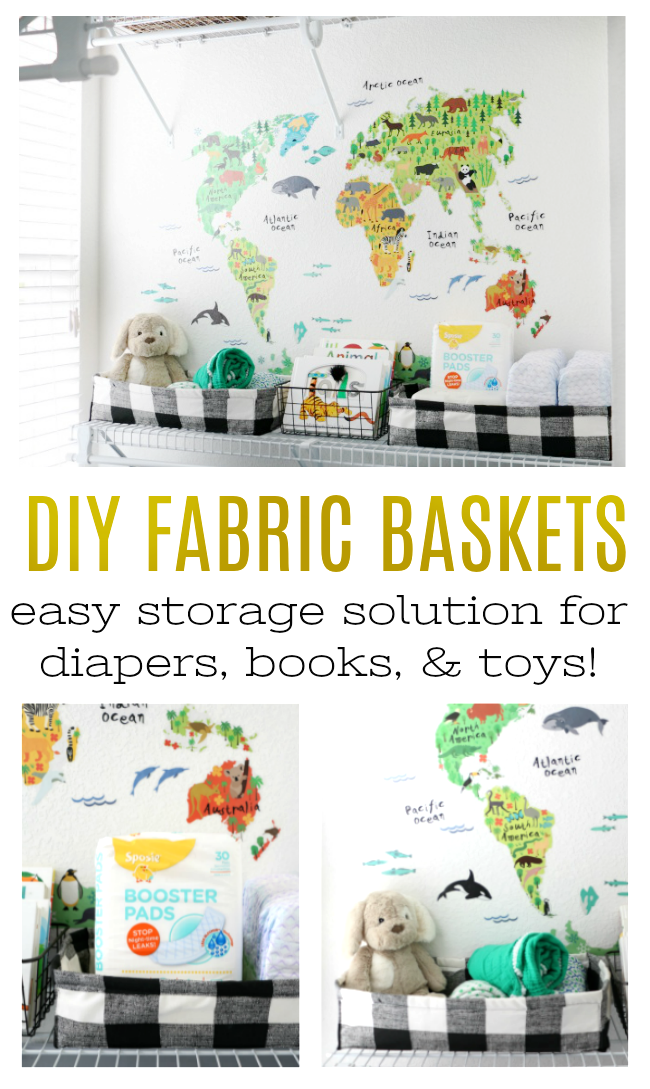 I shared our darling little
closet nursery
on here recently and received several emails and comments on instagram from moms who have set up closet nurseries in the past! For our current situation it just makes sense.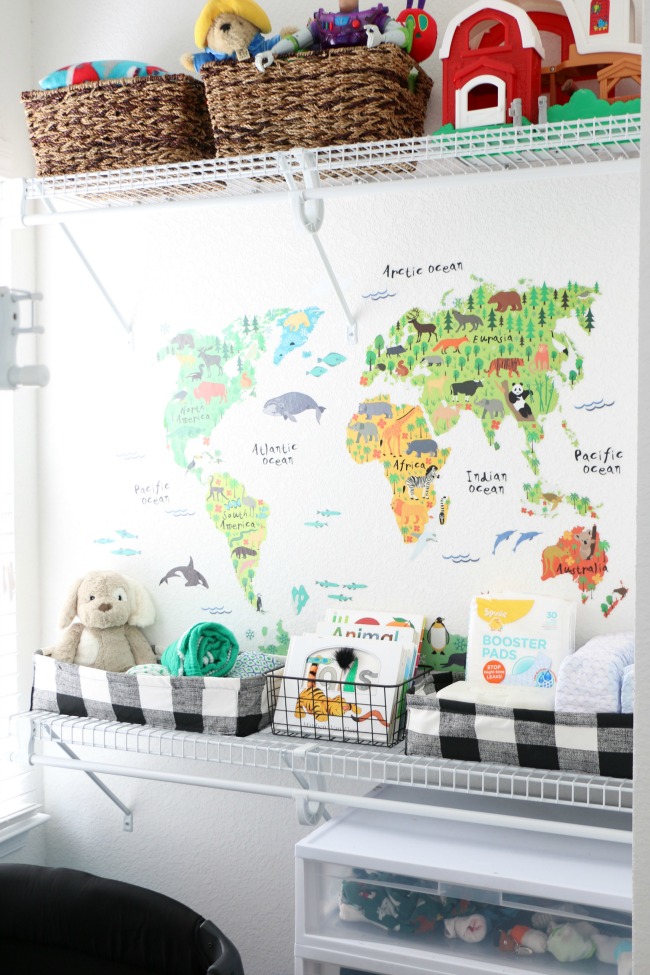 Mac has been sleeping in his little closet for about 9 months and we couldn't be happier with the situation. He's right next to us, but still has his own space. He has a door, plenty of space to store his toys and clothes, and even has a window. It isn't a closet, it's the perfect sized room for such a tiny little man!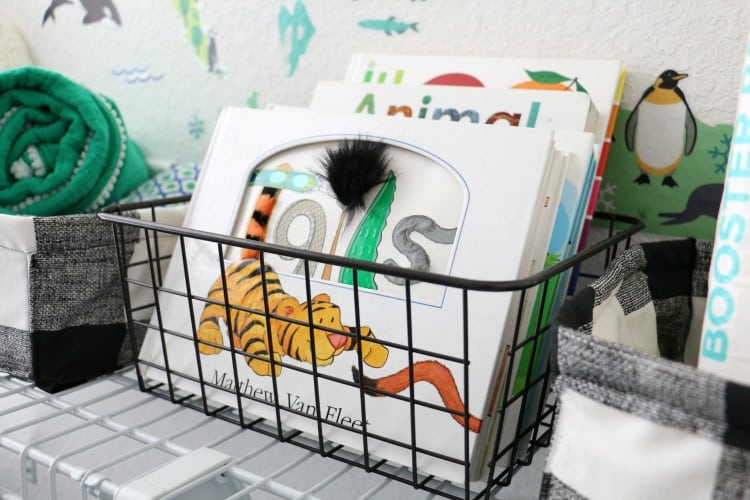 At the beginning of the year Walmart had these darling wire baskets available in several colors. I bought a couple of the black ones for my kitchen and loved them so much that I went back last week to get a few more for the nursery to use for storing toys and diapers in. Well, I guess they only stocked the baskets in January for all of us whose New Year's resolution was to get more organized. I couldn't find them anywhere!
I thought about looking someplace else, but  decided that I'd probably rather have bigger ones anyways.  So I turned the sad situation around and made my own!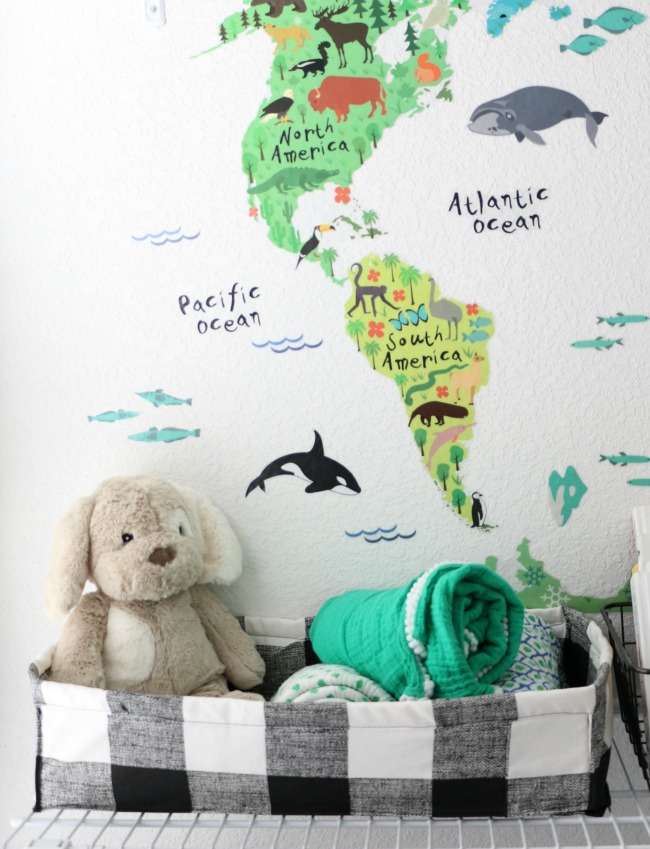 I found an easy-to-follow free pattern for DIY fabric baskets on Craftsy. The best part? You can make them in whatever size you want following the pattern instructions!
Download the DIY fabric baskets pattern here.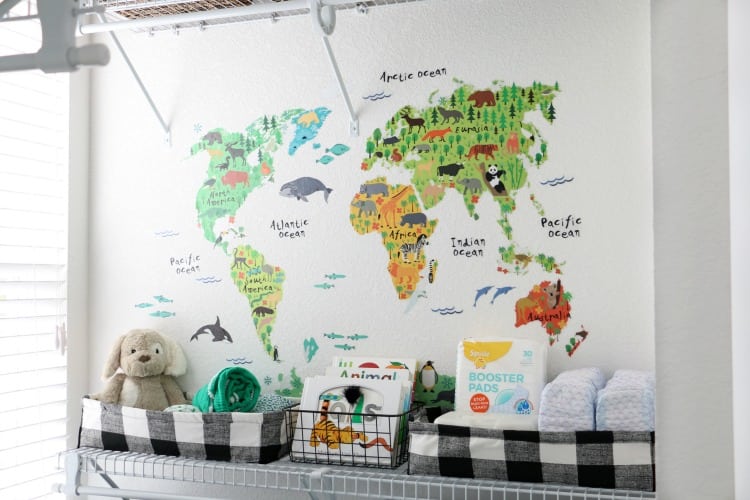 I made two large ones and used a really strong stabilizer and this buffalo check duck cloth. They are the perfect size to hold a week's worth of diapers, wipes, diaper cream, and a package of Sposie booster pads.
For 60 more sewing projects, check out my sewing book for kids!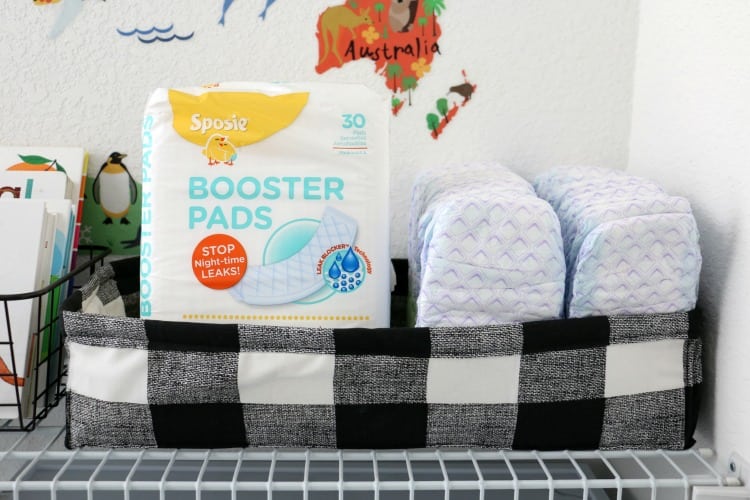 Sposie booster pads
are great for moms like me who have tummy sleepers and don't want to wake up their baby from their peaceful slumber every night to change their diaper at 3am. Mac HATES sleeping on his back. As soon as he was old enough to flip over he was a tummy sleeper and never looked back. This puts a strain on his diaper on nights when he was well hydrated. All of the pee pooling up in one place can result in a leaky diaper regardless of the brand of diaper that we use.
One Sposie pad holds 8 oz. of fluid. When placed inside a diaper that's an additional 8 oz. of protection from nighttime leaks. They are fragrance, latex, and chlorine free. I can see these also being very helpful as he gets older and drinks even more since my little boys don't usually potty train until right before their 3rd birthday.
If you liked these DIY fabric baskets you might also like…