What do you do when you don't have a spare room for baby? Make a closet nursery! This tidy and tiny closet uses every space for maximized nursery organization. UPDATE: Mac has graduated to a toddler closet bedroom. Same room, different arrangement. Check it out here.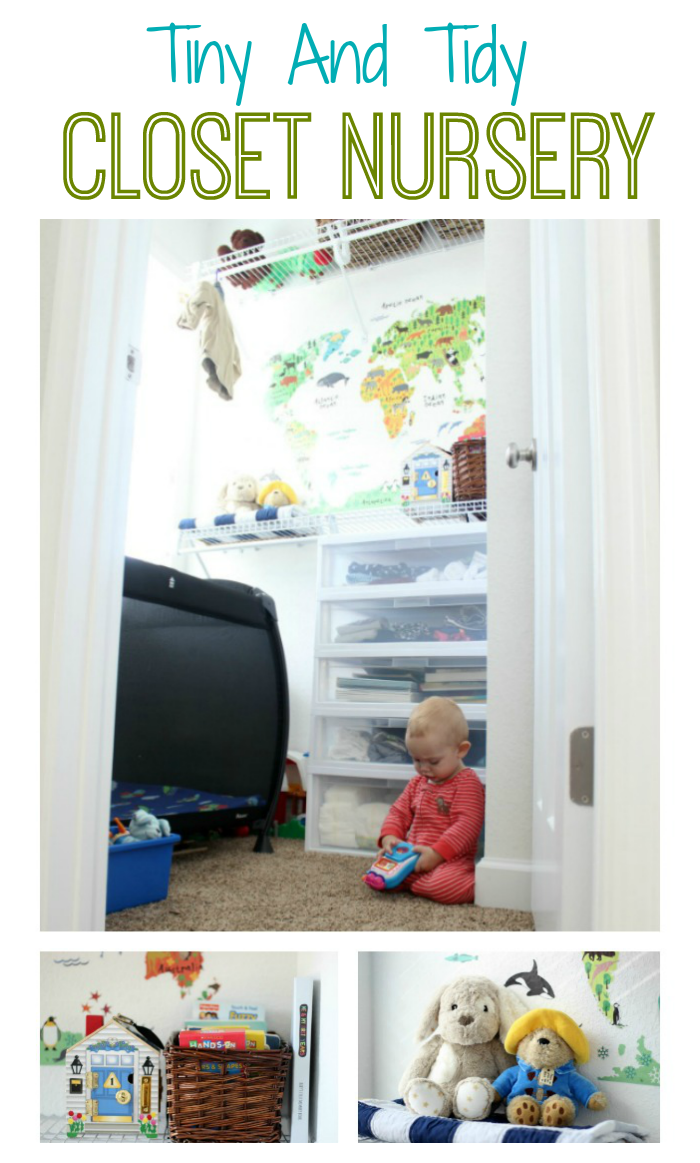 When you are baby #5 you are kind of the odd one out. Two big brothers and two big sisters who each share a room—and then you come along. Do we give him his own bedroom and give up having an office or do we come up with a different solution?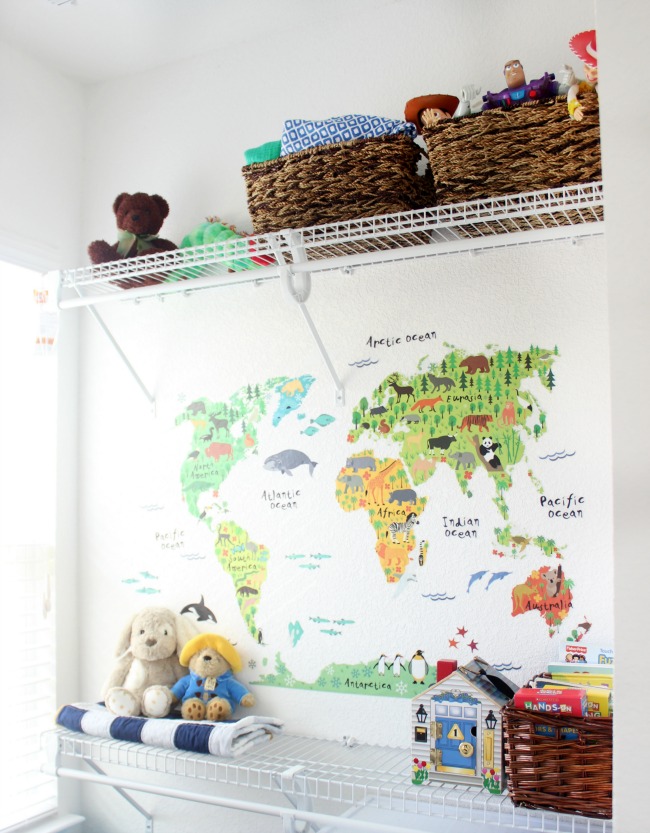 When we moved into our house we walked through each room to see if there would be a good place to put baby. Our master bedroom is huge, but he is a light sleeper and we knew that my husband getting up for work in the mornings would wake him. Then we had an idea.
What about our master closet? We have two of them; a large one that we decided to use for our clothing, and a small one that was just the right size for Mac. It already had shelving, a door, a light, AND a window. If Harry Potter was able to fit in a closet, so can Mac, ha!
Tiny Closet Nursery for Baby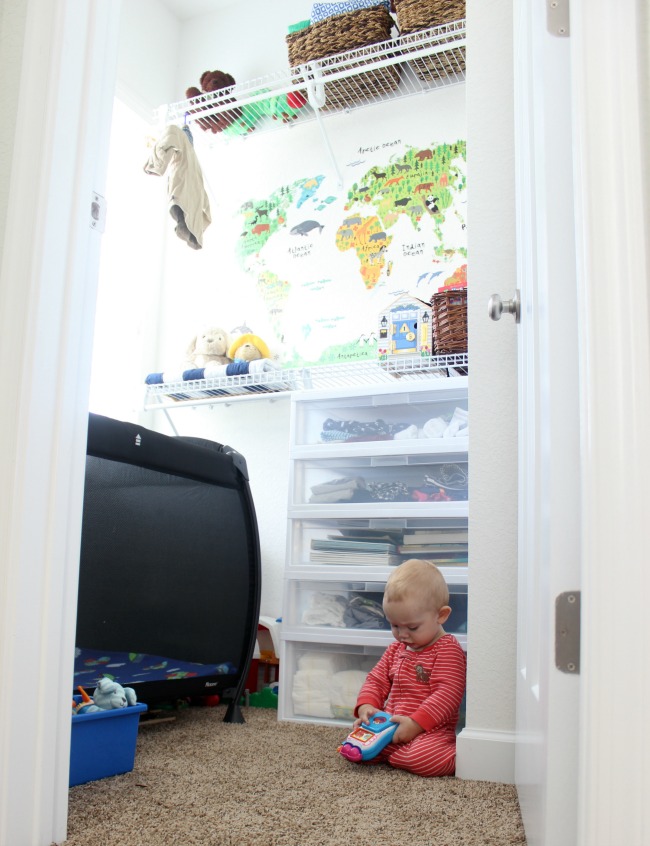 We spent all spring and summer traveling in our RV so Mac is used to tiny spaces. His little
travel nursery
worked so well in the RV  that we didn't see a need to set up a full size crib when we got to Virginia. It has a cozy little pad, and he goes right to sleep when we lay him down. Why mess with that?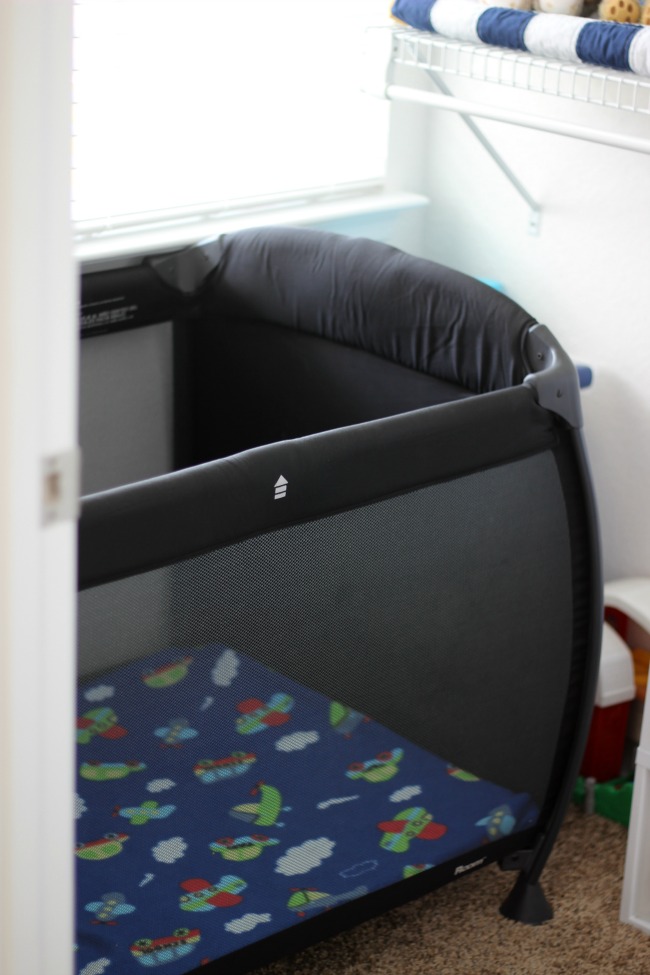 Tiny Closet Nursery Organization
This worked out perfectly since his travel crib was just the right size to fit inside his tiny closet nursery.
All of his clothing fit into a plastic dresser and on hangers. Against the first wall (which was impossible to photograph since the room is so tiny) are two large shelves.  We filled those with stacks of diapers. If, for some reason, they ever fell off of the shelves there's no chance of him being hurt.
His toys fit behind his crib in totes against the wall, and extra blankets are stored in baskets above his clothing.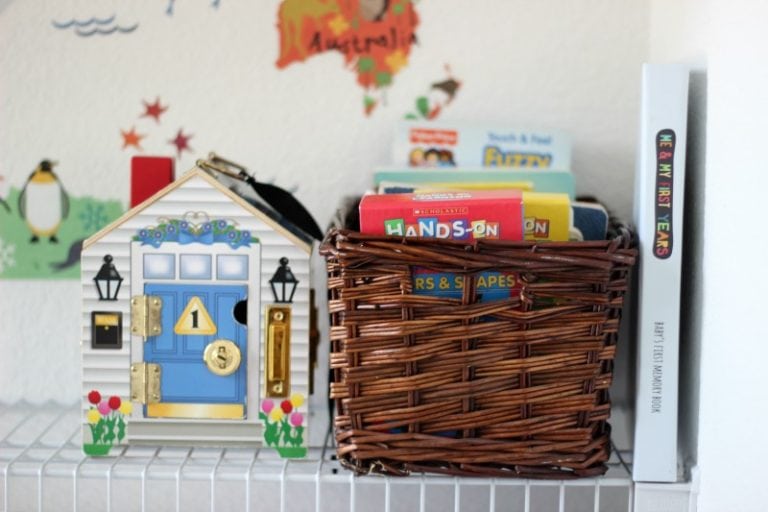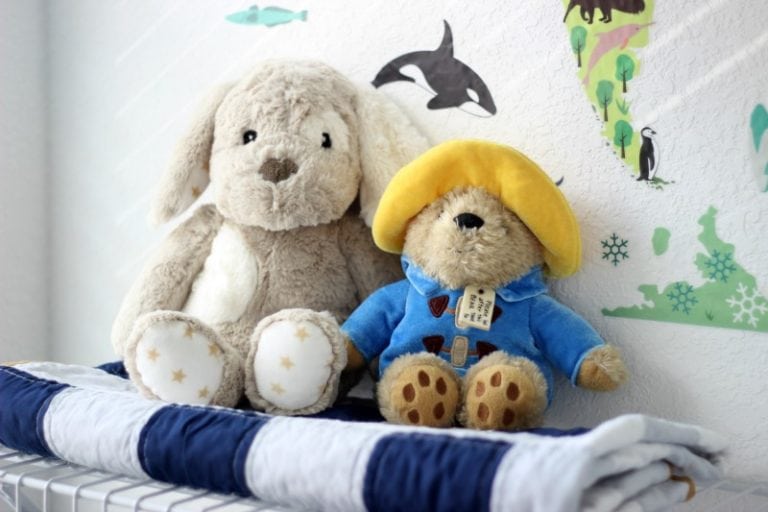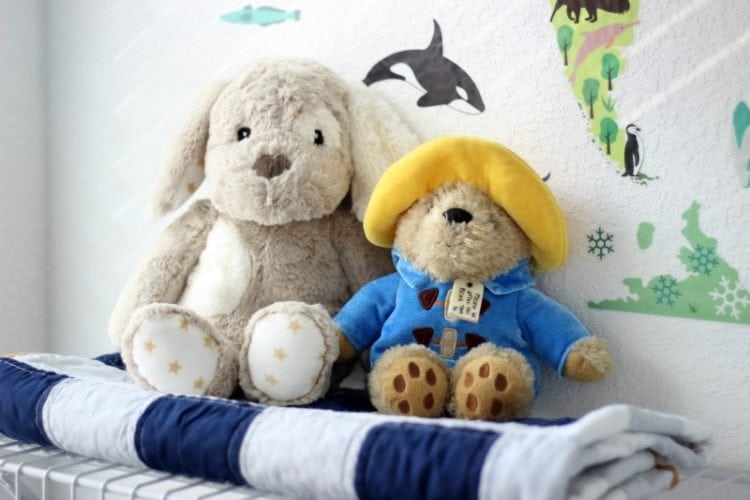 We don't see him staying in this room forever, but it is big enough to put a toddler mattress in when he out grows his crib so we'll see.
(Gingham quilt tutorial here).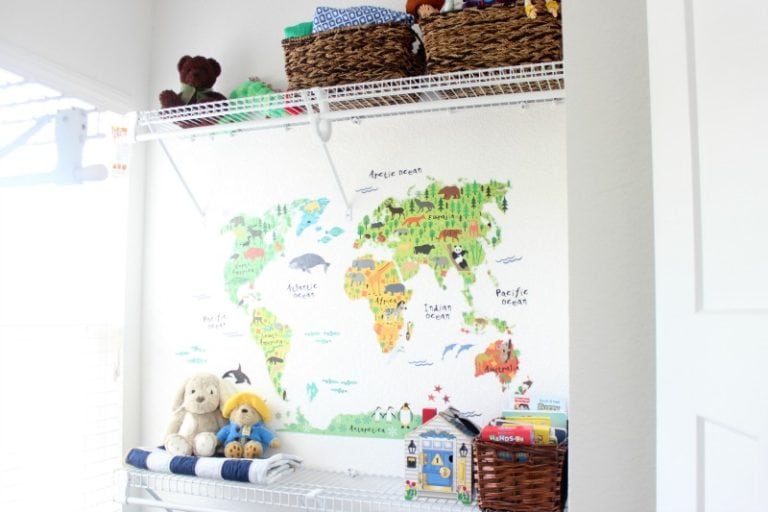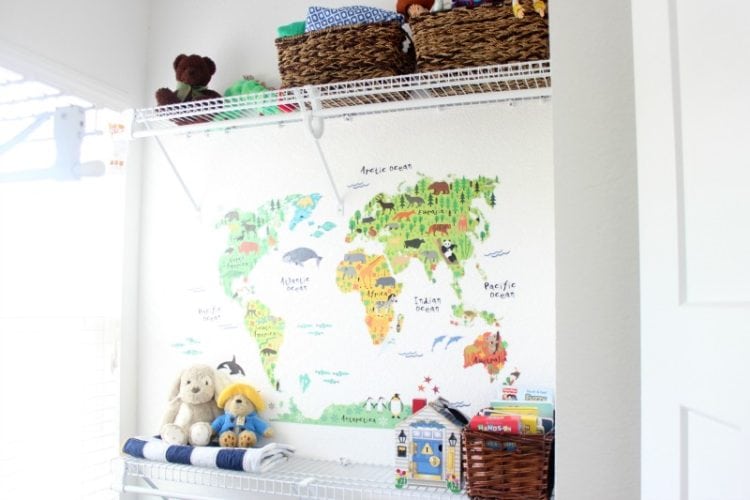 He has his own little space just a few feet from Mommy and Daddy. It is the perfect set up and I love having him so close.
Map Decals from here.
If you liked our tiny nursery organization ideas you might also like…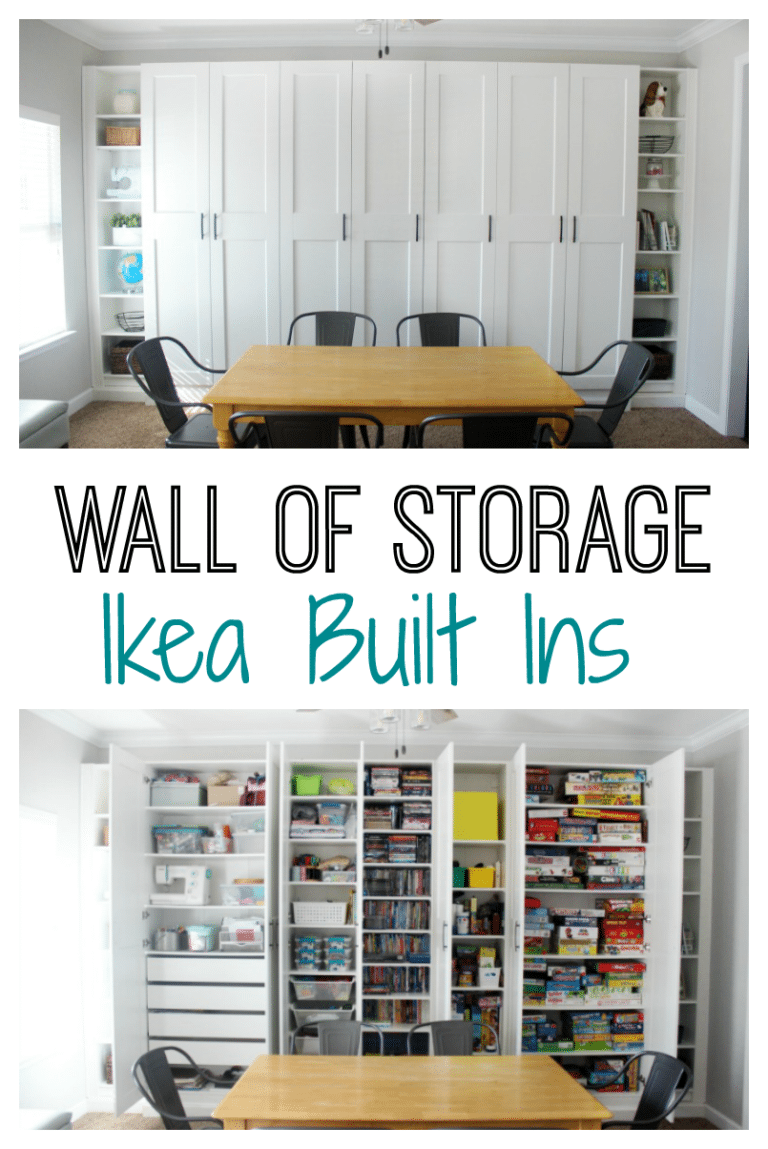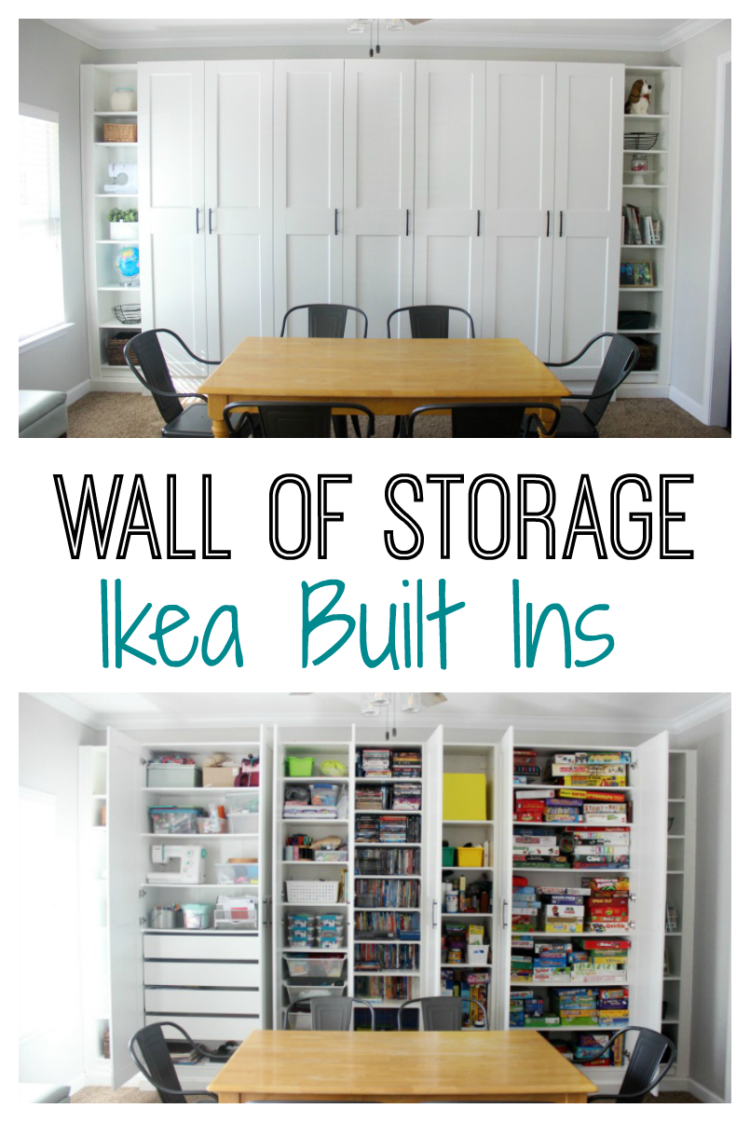 Would you like to see another organizational project? Come check out our front room and
wall of IKEA built in wardrobes. 
Welcome! I'm Brandy, mother to 5 darling kiddos and a cute black lab named Toby. My husband is in the Coast Guard so we've lived all over the place, turning each house into a home. I love baking, sewing, making cute things with my kids, and sharing what I've learned with all of you!