Make your kids' lunch into an Easter Egg Lunch Hunt! They'll have a blast opening each egg to see what surprise awaits them! Lunchtime has never been so fun! Scroll to the end for a fun Easter egg lunch idea for older kids!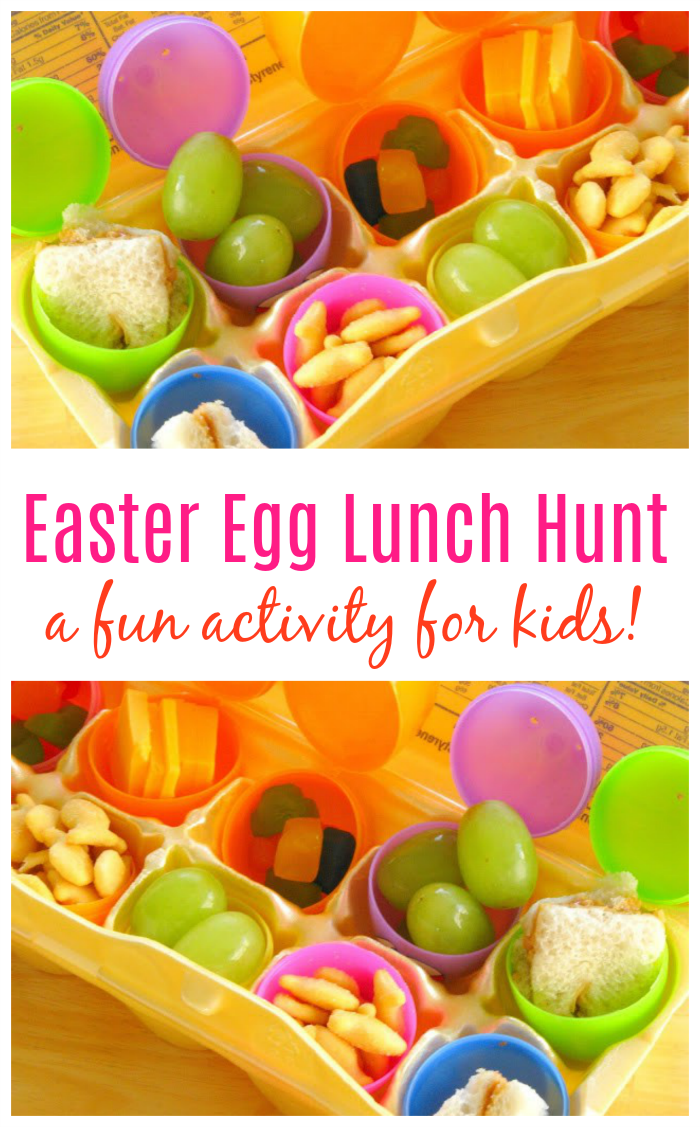 8 years ago, Kaylee and I decided to do something a little different with lunch! We filled Easter eggs with all sorts of lunch items. Bite-sized lunch items for a fun Easter egg hunt. Even little peanut butter & honey sandwiches. It has become one of our favorite activities and we also go on Easter egg lunch hunts (or snack hunts!) when friends come over.
This will be our 2-year old's first year to participate. He is the perfect age to catch on quickly and have fun with this Easter egg lunch hunt.
Scroll to the end to see what we do for our older 4 kids who are all in school now!
This is the most popular Easter post on Gluesticks and for good reason. It's SO EASY and SO FUN and honestly, the quickest way to skyrocket yourself to "best mom ever" status for the 5 and under crowd, ha!
What food items can you use for this Easter egg lunch hunt?
Grapes, raisins, nuts, goldfish crackers, cheese cubes, mini sandwiches, and dry cereal are some of our favorite things to put inside of the eggs.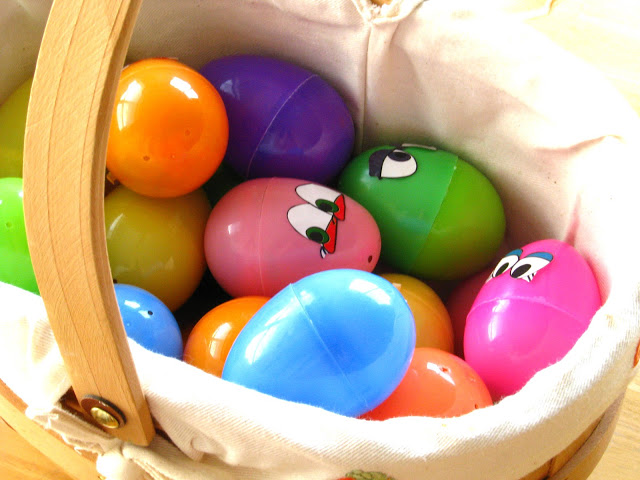 How do you split the Easter eggs evenly amongst groups of kids?
I like marking the eggs when multiple children are going to be hunting for lunch, that way everyone has a well-rounded collection at the end. The unmarked eggs were Aaron's and the marked eggs were Kaylee's. At the end of the egg hunt, they exchanged eggs.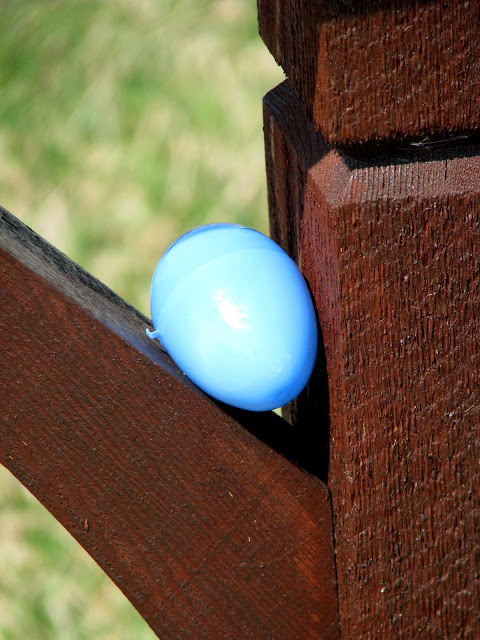 Where do you hide the Easter eggs?
We've had just as many Easter egg lunch hunts indoors as we have outdoors. It just depends on the weather. Make sure to find all of those eggs so that the food doesn't go bad!
For our first hunt 8 years ago, Kaylee ran right up to the bus when Aaron got home from kindergarten, handed him a basket, and they hit the grass running looking for their lunch. He was totally game for having to search for his lunch!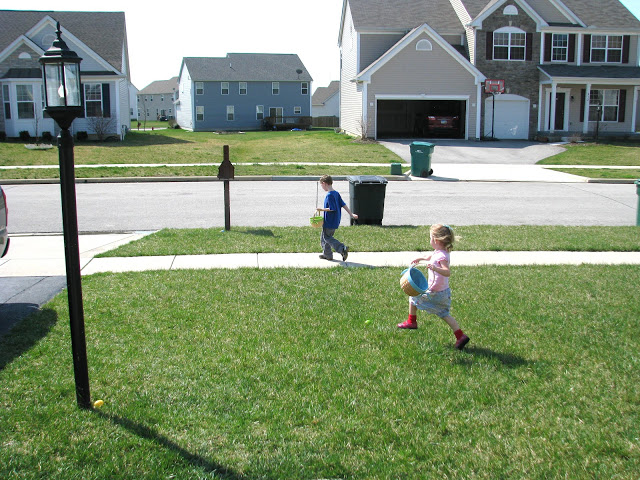 After the Easter eggs were found, the sorting began.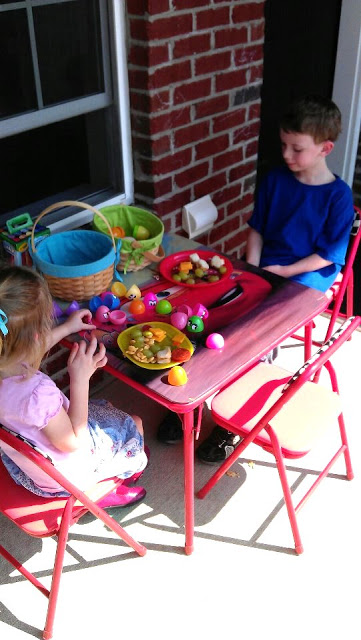 Here's another fun Easter egg lunch idea!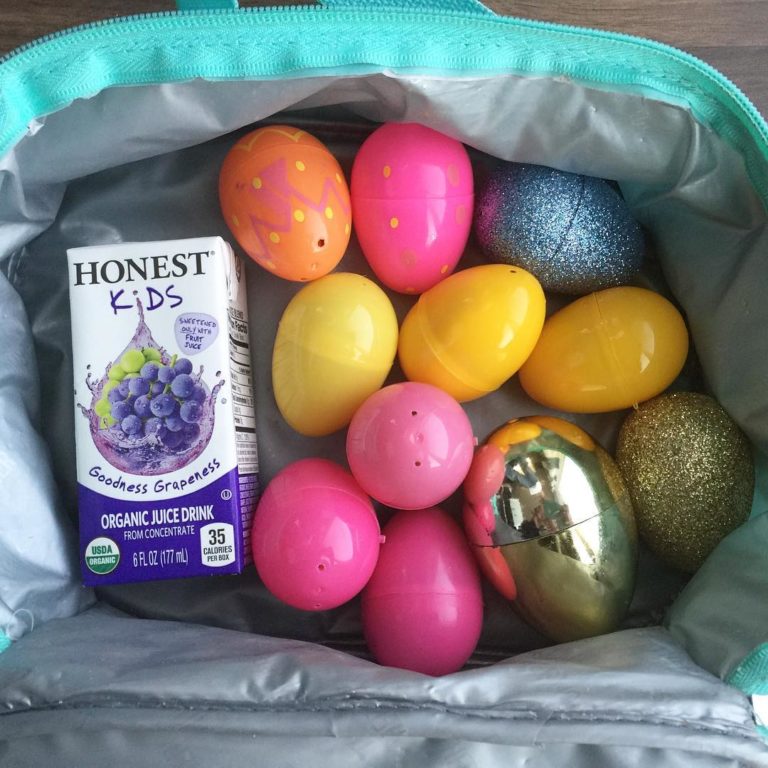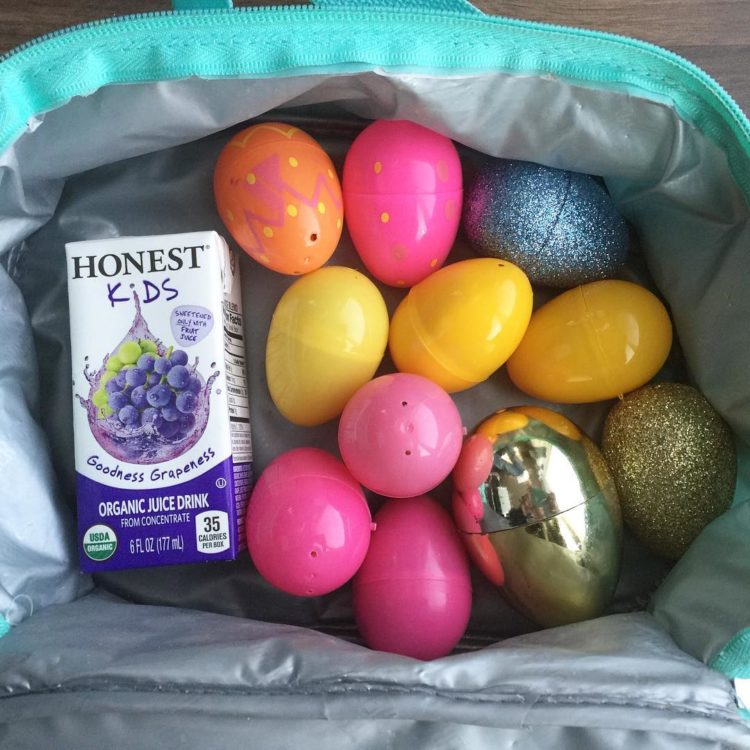 I filled Dallin's lunch box with Easter eggs as a fun "last day before Spring Break" lunch. He loved it and was very surprised when he opened his lunch box. He said that when he saw them he said, "What the heck?!?!?!?" and all of the kids in his 2nd-grade class came over to see. They thought it was "SO FUNNY!!" and liked watching him open each and every egg to see what lunch item was inside. Score! It's been 7 years since we started this tradition and the kids think it is hilarious—my boys not as much now that they are in middle and high school, but they are good sports, haha!
Here are a couple more Easter ideas for kids!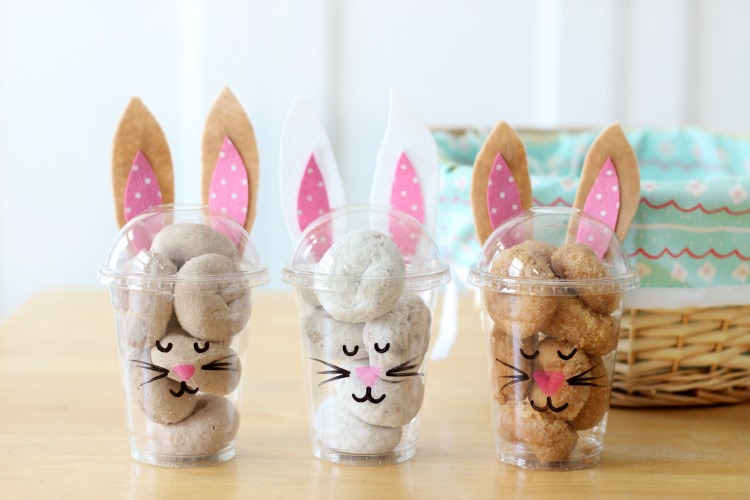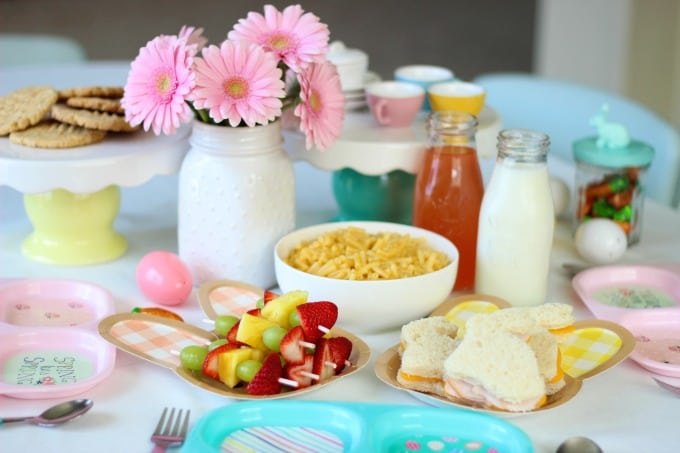 Easter Bunny Luncheon for Kids.

We've also got a great Make an Easter Bunny Cake you can make as well!
Try some of these spring activities for even more fun!