Have the kids make dessert for Easter dinner this year! A quick and easy Easter bunny cake that is fun to decorate for Easter or a spring birthday. This post contains affiliate links.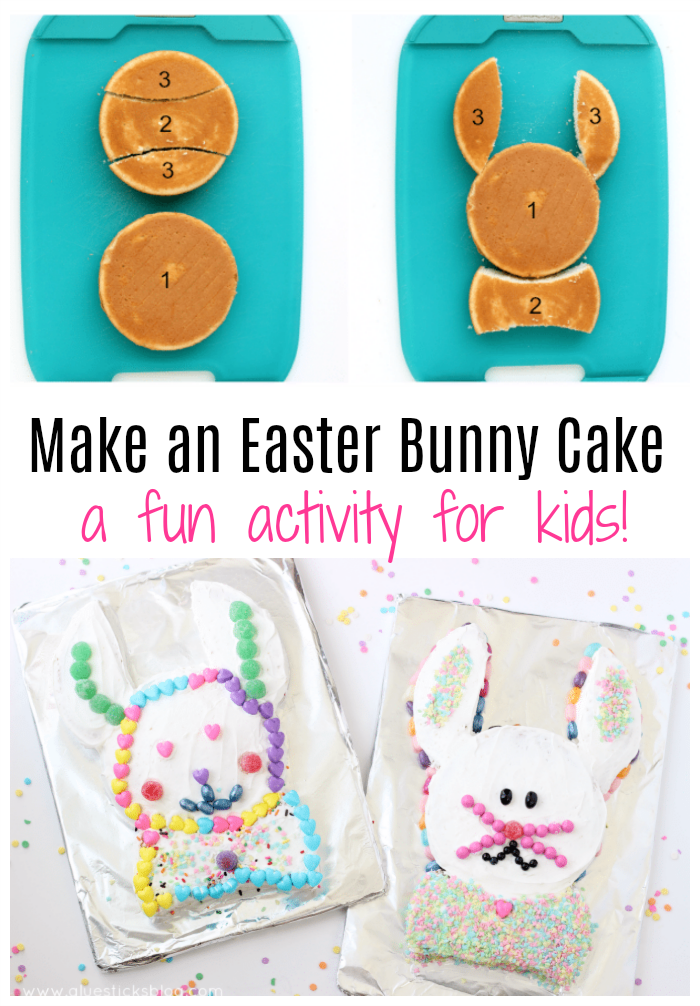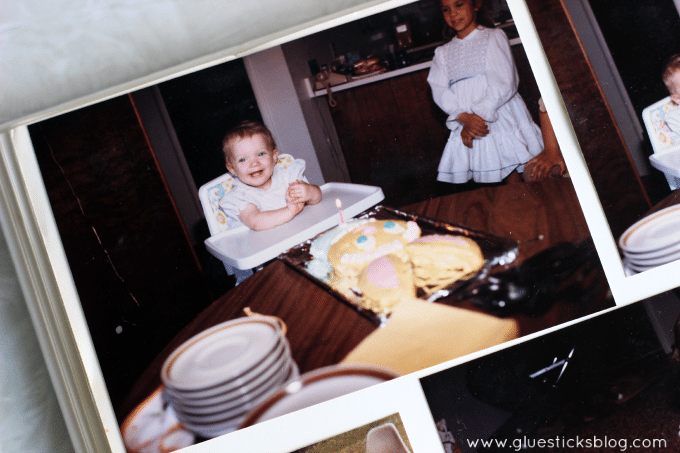 Did any of you have a bunny birthday cake growing up? This photo is me on my 1st birthday. My mom and I share a birthday so there were usually two cakes every year. This was a photo from our double birthday party in 1983. I also remember a similar cake for my 6th birthday in the shape of a teddy bear. I love simple cakes like this that use basic cake pans and frosting. No tips, fondant, or excessive time involved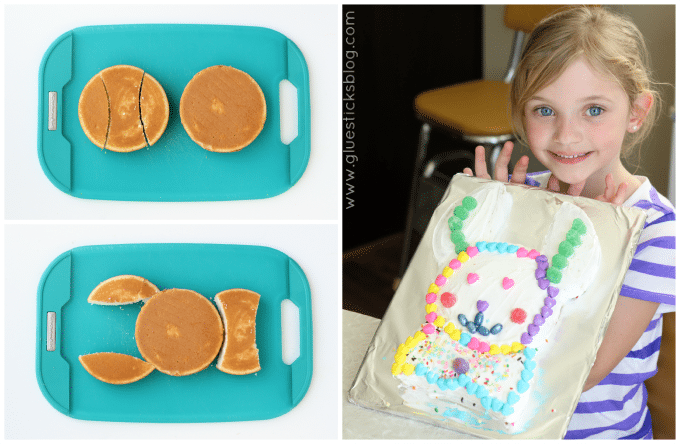 Easter Bunny Cake
I thought my girls would have fun making their own Easter bunny cake to decorate so I got out my mini round cake pans and made 4 small round cakes, enough for 2 bunny cakes! You can also use 2  8″ round pans to make a cake.
Assembly is pretty straightforward. Spread frosting along the bottom of the bunny face cake to attach the bow tie. Spread frosting on the bottom of each ear to attach the ears to the bunny head. Cover the entire cake in frosting. And now for the fun part, decorating it!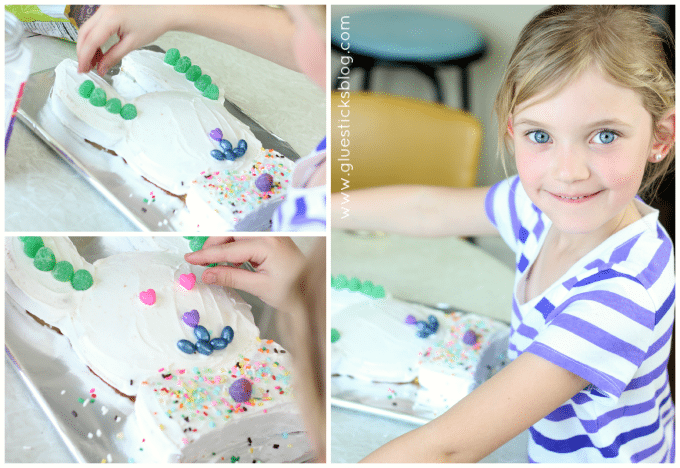 We pulled out all of our Christmas and Valentine's day candies and they had fun snacking and decorating their cakes.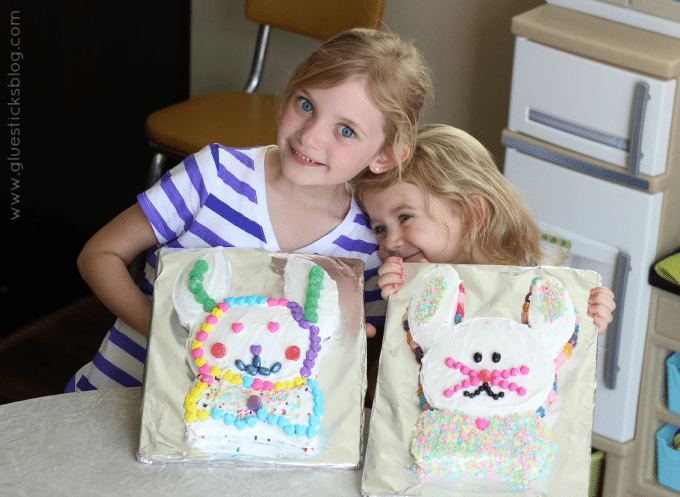 In the end, the kitchen was a mess, sprinkles covered the floor, fingers were sticky, and we had 2 cakes to share with the family after dinner.
If you liked these Easter bunny cakes you might also enjoy…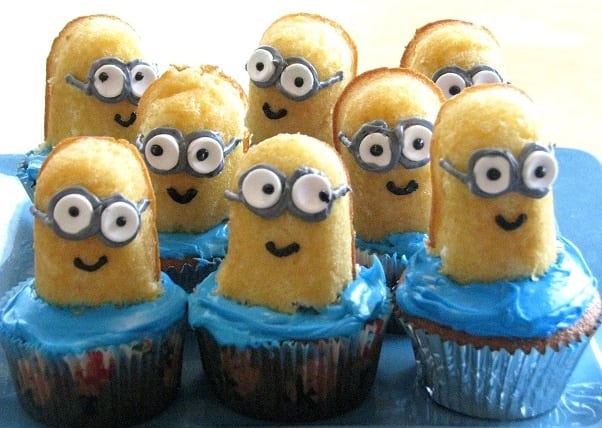 Twinkie Minions. These are ALWAYS a hit!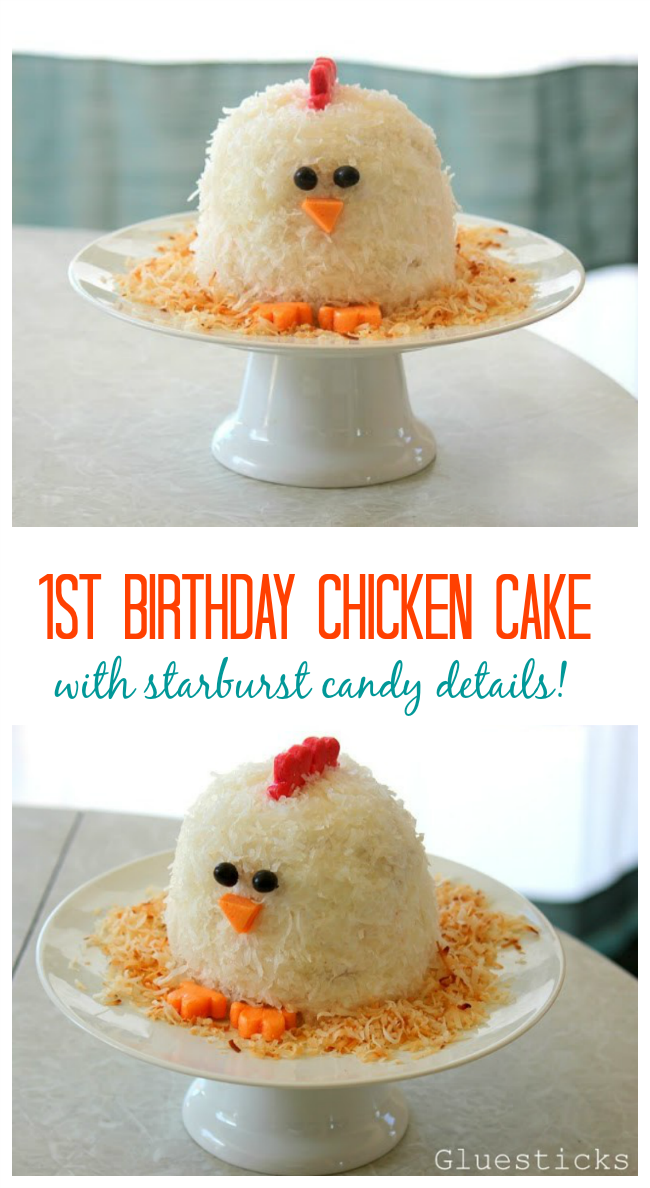 Featured in the Family Fun Magazine, this little chicken cake is as cute as it is easy to make!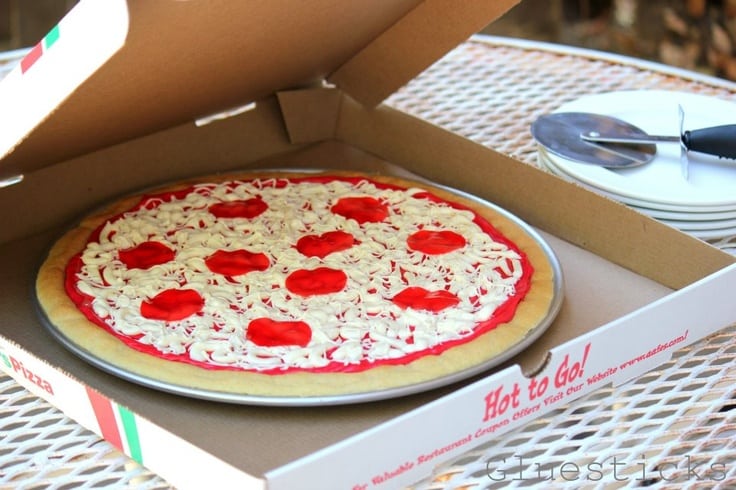 A fun idea for a cookie or cake! I used a GIANT sugar cookie as my crust.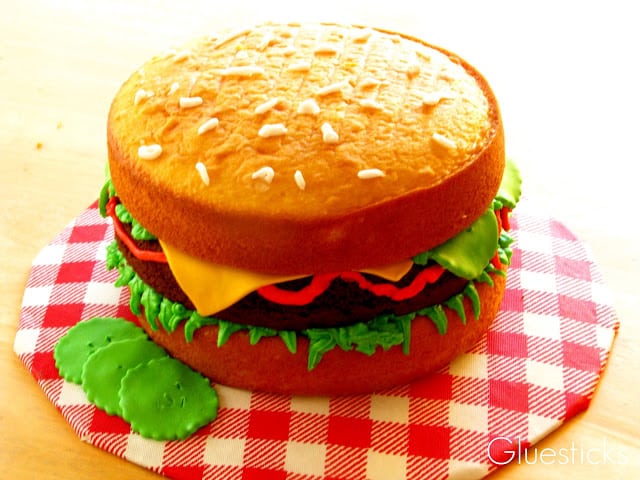 A Blue and Gold banquet cake for Cub Scouts that my son made with a bit of supervision. Looks pretty legit, huh?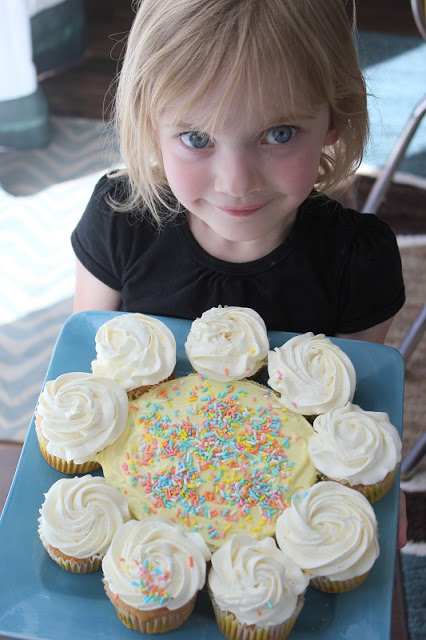 This little cake is about as easy as it gets! 1 round cake and cupcakes. So pretty!