Your favorite seasonal candies all neatly packaged in a plastic Easter mason jar. Wrapped with a bow and perfect for gift giving or spring parties!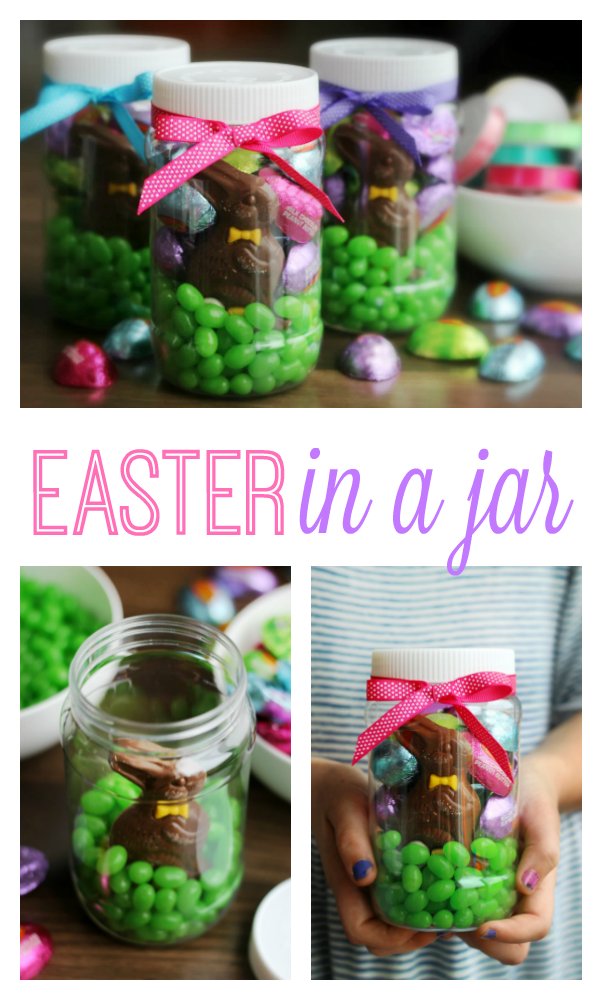 Looking for a fun and interactive party favor for a spring or Easter gathering? My girls and their friends had a lot of fun making their own little "Easter in a Jar" treats and it was so easy to do!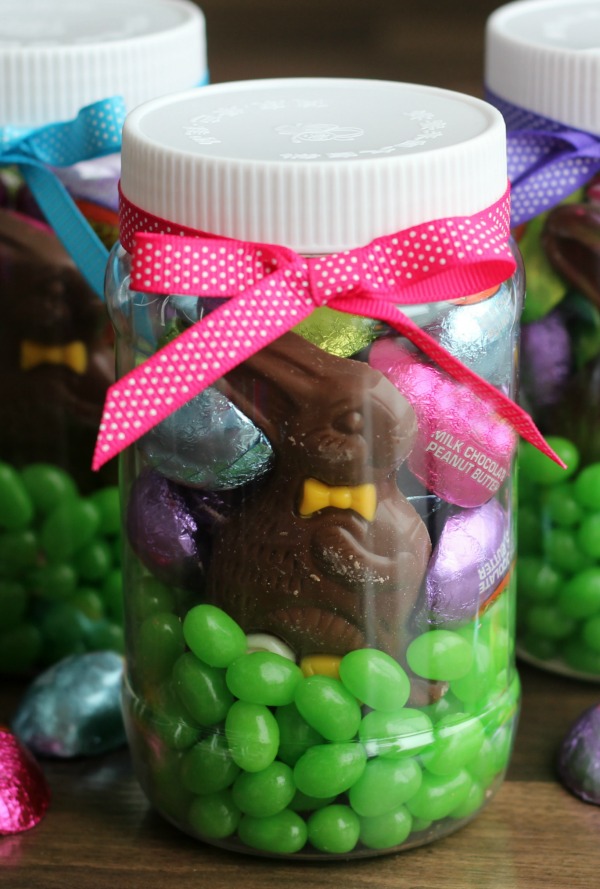 Each one went home with a cute little assortment of their favorite Easter candies neatly packaged in these
plastic jars
that I found online from Oriental Trading. They are about the size of a small peanut butter jar and were just the size I was looking for.
We started with a layer of lime jelly beans (to resemble grass) then added a cute little 3″ solid chocolate bunny.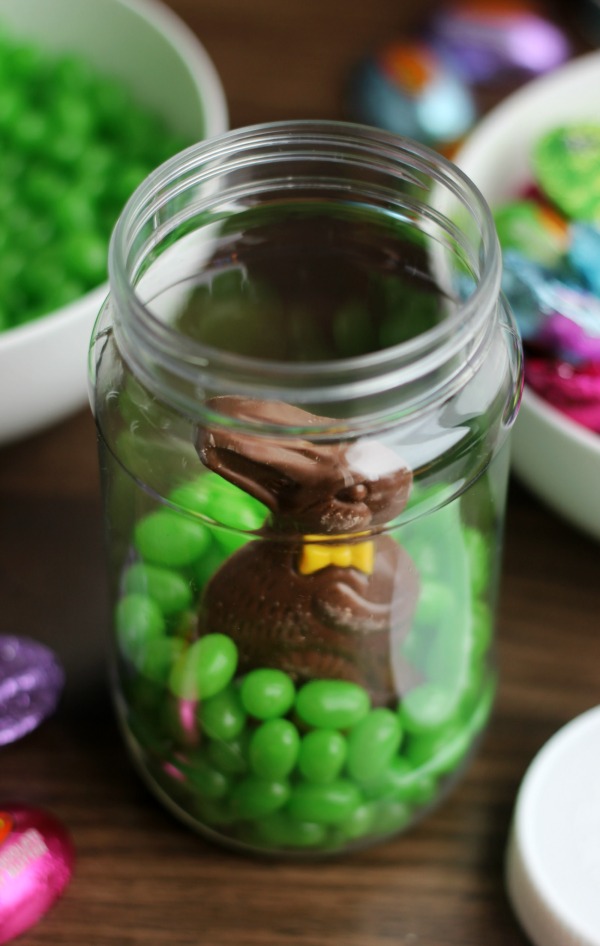 We filled in the empty space with chocolate eggs, but you could use Easter marshmallows or any kind of candy you'd like.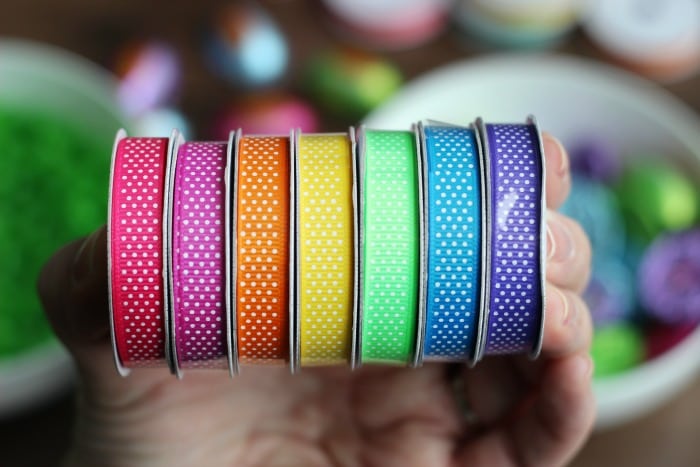 I love this colorful assortment of ribbon! The package came with 24 rolls, perfect for all kinds of crafts. We screwed the lids onto the jars, tied each with a bright bow, and our jars were complete!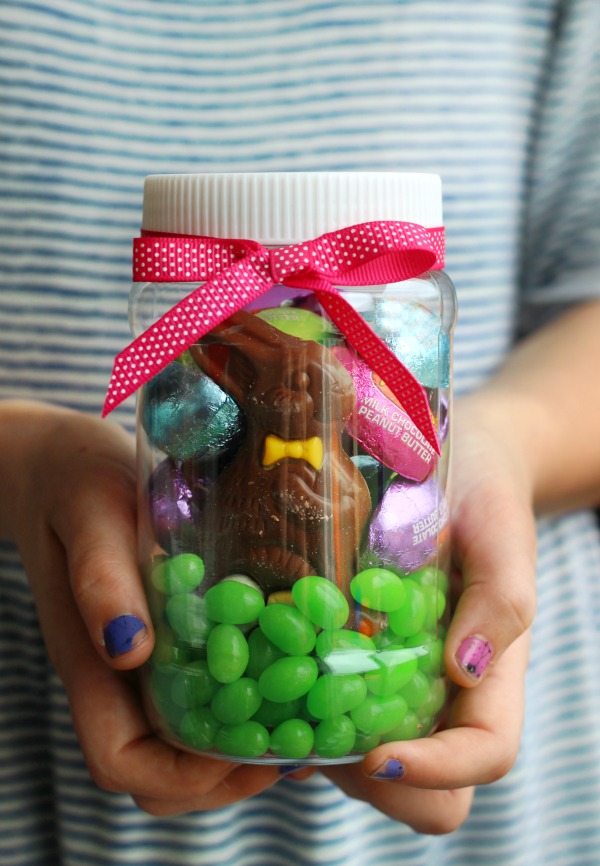 Who would you give this little Easter mason jar to?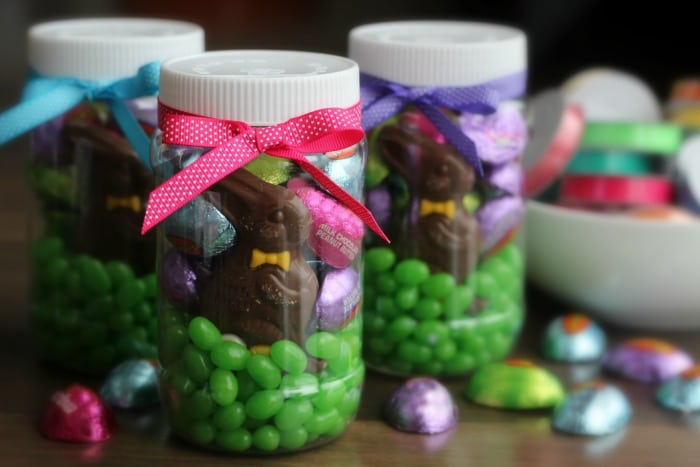 You might also like…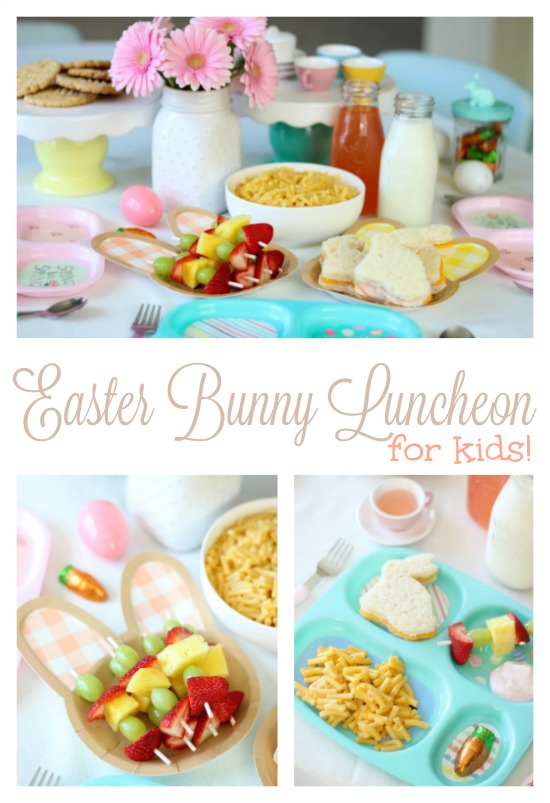 Easter Bunny Luncheon for Kids
Fruit skewers dipped in yogurt, bunny sandwiches, chocolate carrots, macaroni and cheese, and pink lemonade. The perfect little luncheon for kids! We kept the menu simple and the tablescape easy (Thank you, Target Dollar Spot!)! It was a fun and stress-free afternoon with friends!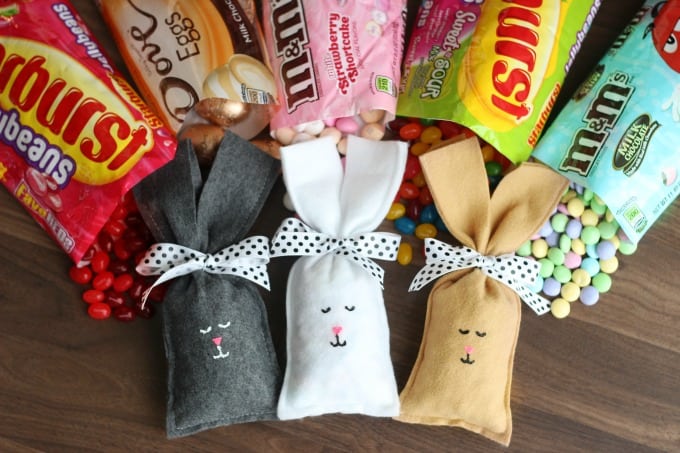 Bunny Candy Pouches
Whether you are new to sewing or have been sewing for years, these bunny pouches are fun to make and come together quickly. Fill them with candy or batting for the perfect Easter basket filler.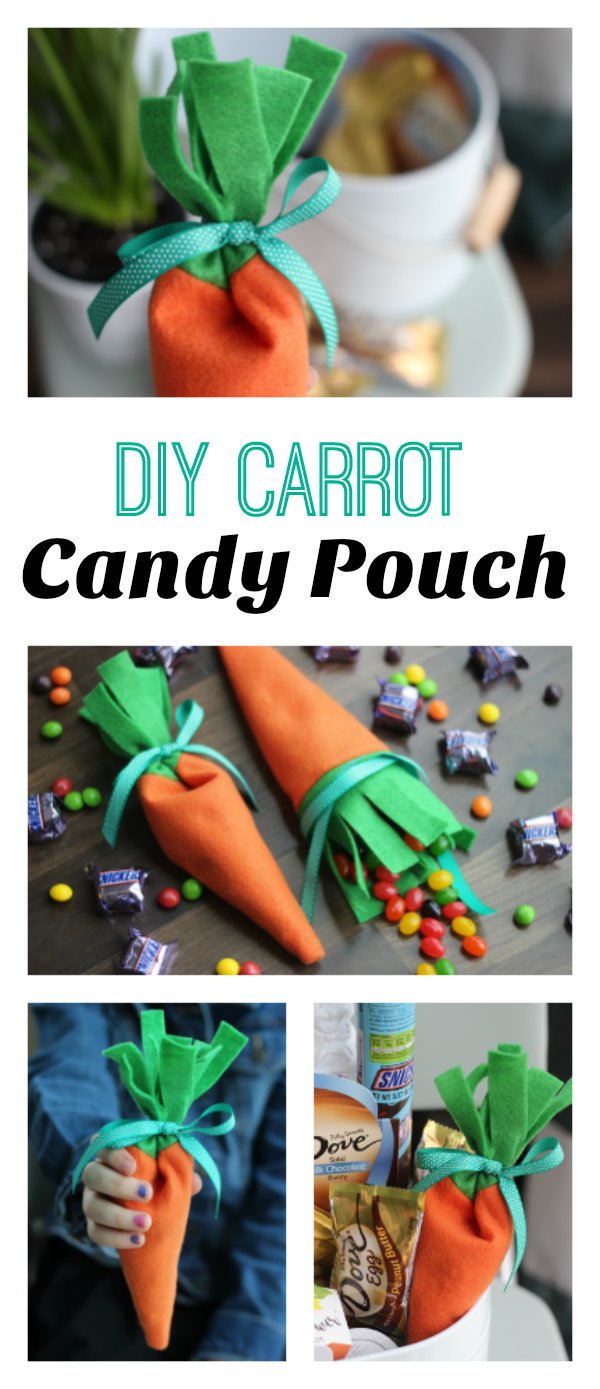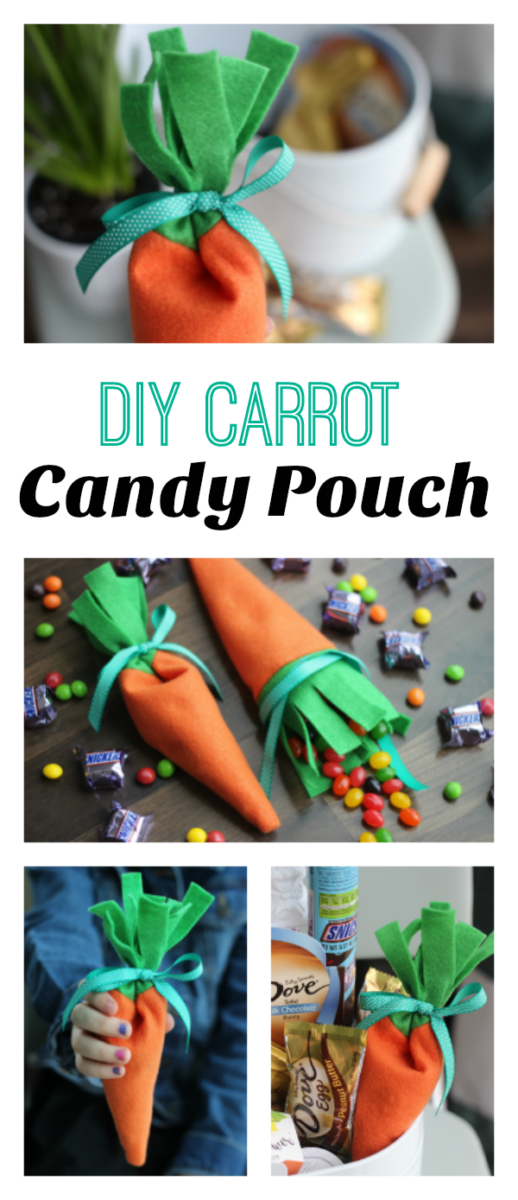 Carrot Candy Pouches
A fun variation on the bunny pouches above. Carrots!