Those with a "growth mindset" believe that their talents and abilities can be developed. Growth mindsets see every encounter as opportunities to improve.  How can we encourage this mindset with our children? Thank you BB&T for sponsoring this post.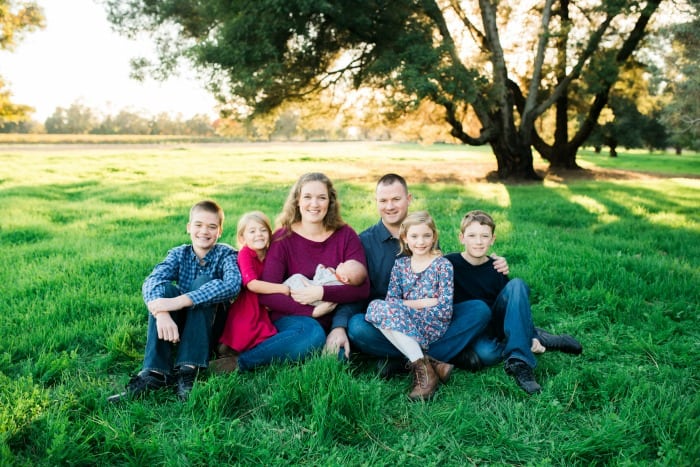 I recently watched an interview with best selling author of Drive and To Sell is Human, Dan H. Pink. The interview was part of the BB&T Leadership Series around the relationship between motivation and drive, and how they affect leadership. I don't work outside of the home, so why did I find this video so fascinating? Because I AM a leader! I am a mother who has been entrusted with 5 darling children to encourage, teach, and provide opportunities to grow their talents, to ultimately become the best version of themselves. I think I sometimes find myself focusing on the day-to-day, short-term goals in parenting, and this video inspired me to keep my eyes on the bigger picture. To find ways to motivate my children to want to do things because they find satisfaction in a job well-done vs. fearing the consequence of not listening to me. Encouraging them to have a growth mindset, to grow their talents and challenge themselves. Easier said than done, right? Ha!
Click the video above for a glimpse into the BB&T Leadership Series.
I won't give too much away because I think it is definitely worth your time to watch the entire series, but here are a few things that spoke to me.
A Look into 3 Motivators that We All Respond To
Want/Like
To do things in life because we like to, and because we want to, is the first motivator.
"The monkeys solved the puzzle simply because they found it gratifying to solve puzzles. They enjoyed it. The joy of the task was its own reward." —Dan Pink.
Growth Mindset vs. Fixed Mindset
The entire reason that I create and share my creations on this blog is that I absolutely love doing it. I stay up at night thinking of my next project or next recipe to try, and I find such a sense of accomplishment when I see an idea of mine take shape! I want my children to have the same kind of joy, too! Derrick and I encourage them to try new things, to travel, to have opportunities where they might fail, and to grow.
That being said, by nature, I have kind of a "fixed" mindset when it comes to putting myself out there. In my home, I feel confident in my talents, but outside of my home, I start to question my abilities. I'll walk into a room full of people and make a bee-line to someone that I know, and pretty much stay there the whole night. Approaching a brand and asking if they'd like to work with me makes me uneasy for fear of rejection. Many times, I've found myself missing out on opportunities because I'm not open to growth.
"Those with a "fixed mindset" believe that their talents and abilities are carved in stone. Those with a "growth mindset" believe that their talents and abilities can be developed. Fixed mindsets see every encounter as a test of their worthiness. Growth mindsets see the same encounters as opportunities to improve." —Dan Pink.
On the flip side, I married a man with a growth mindset. Derrick refuses to settle and is constantly pushing himself. He's an amazing leader and, as if working full-time isn't enough, he finds time to take college courses online, to pursue his interests in woodworking, and always has a new book to read. I see the leaps that he has taken both in his career and personal life, and he is better for it. Over the years, he has inspired me many times to do the same.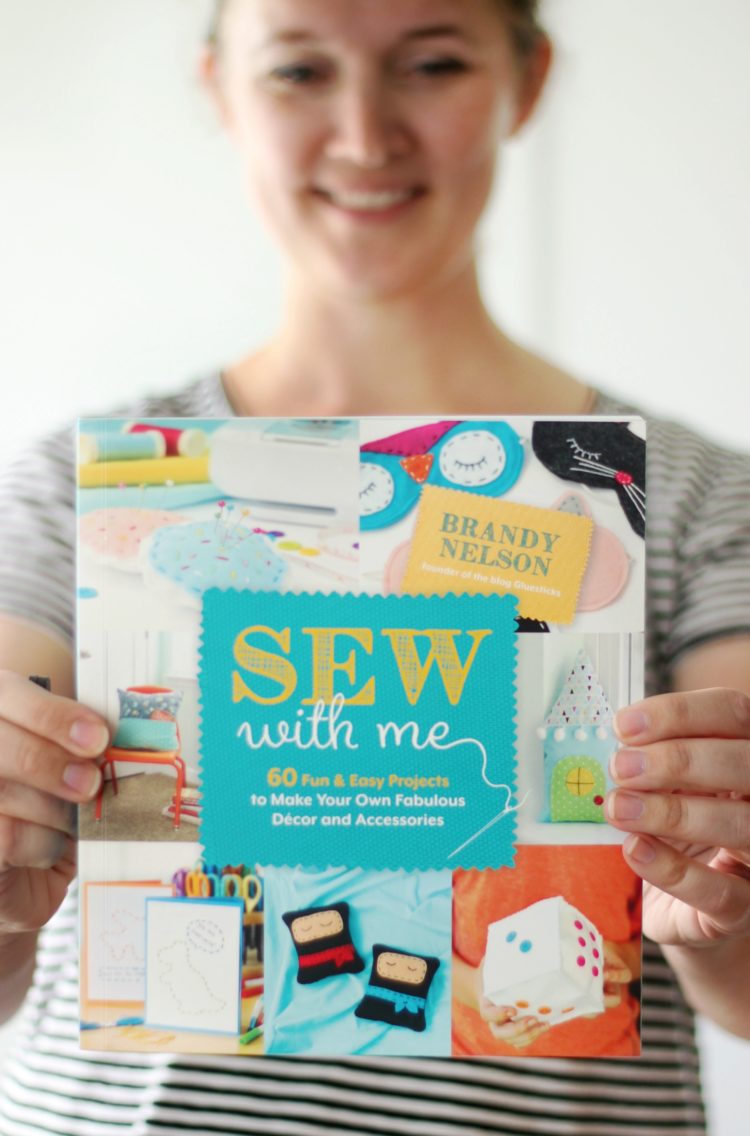 In April 2017, I was approached by a publishing company who was interested in working with me on a kids sewing book. I about had a panic attack just thinking about it. "I'm not an author, I can't write a book, my blog isn't big enough for this kind of recognition, we are moving in a month to Virginia, and I have a baby! I can't. I just can't."
I began to reply to the publisher in an email, politely declining. Before I sent it, I wanted to run it past Derrick. He sat down with me and discussed both options:
One option would give me momentary peace. I wouldn't be stressed, I wouldn't have to push myself, and I wouldn't have to fear rejection.
The other option would be HARD. It would require hours and hours of my time, and force me to put myself out there. Heck, just the phone conference with my editor and publisher kind of freaked me out! This option would also be rewarding in a way that the first option never could be. In the end, I'd have a book of my very own. One that I could give to my children to motivate them to create, and inspire other children to do the same!
With Derrick as my support and inspiration, I wrote Sew With Me. It was one of the hardest things that I have ever done, but I am just giddy over it! Was it worth it? 1000x yes.
I found it only fitting to pen the following dedication in the front of my book:
Biological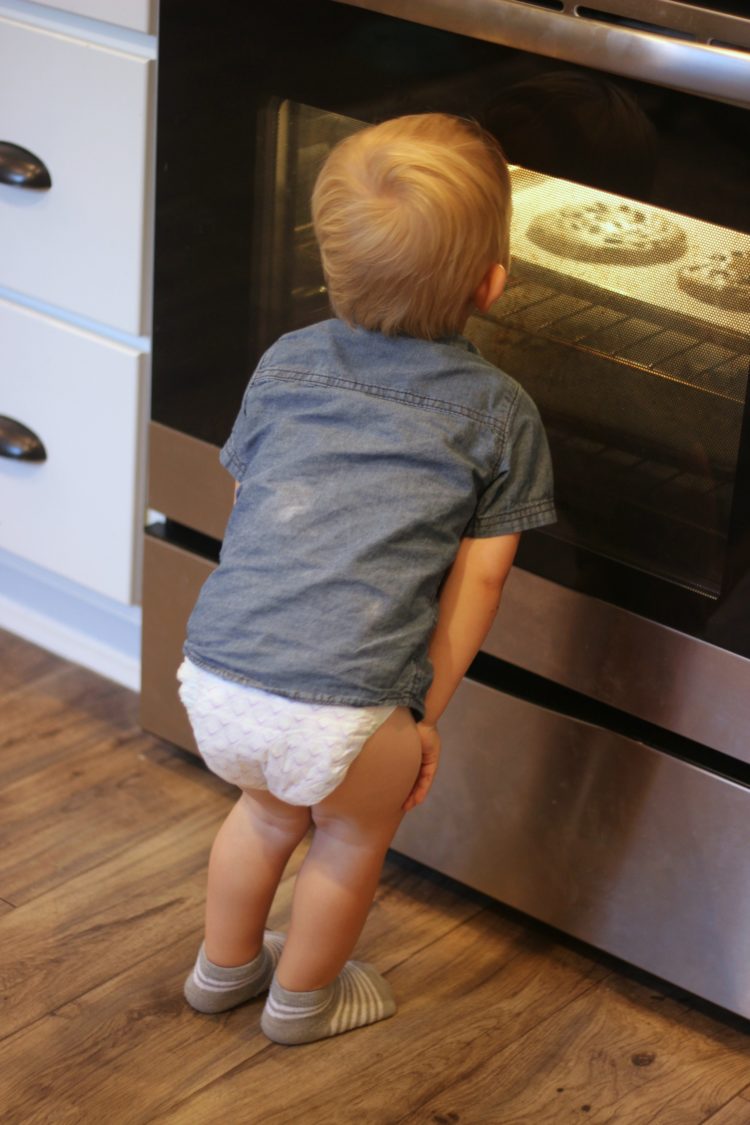 I'm not sure that anything motivates me to make myself a meal more than hunger. To keep myself hydrated more than thirst, or to make sure that I stop and take a break more than fatigue. Just look at Mac waiting for his chocolate chip cookies to come out of the oven, haha! This motivator is easy because it drives us instinctively.
Reward & Punishment
Oh, this one hits home, doesn't it? Whether in the home or in the workspace, we are all motivated by the fear of punishment or discipline. Aaron's reward when he was potty training was a tiny car each time he went an entire day using the potty. When our kids fail to do their homework before playing on their electronics in the afternoon, there is a consequence: a 30-minute loss of electronics.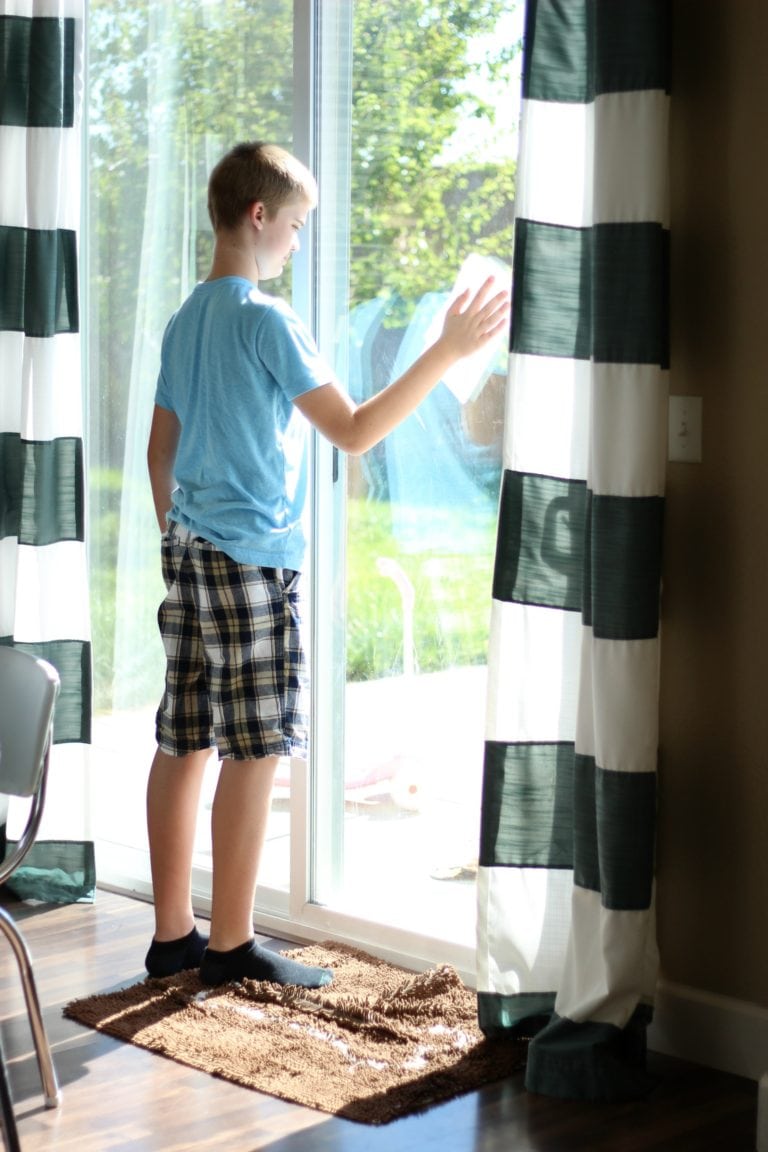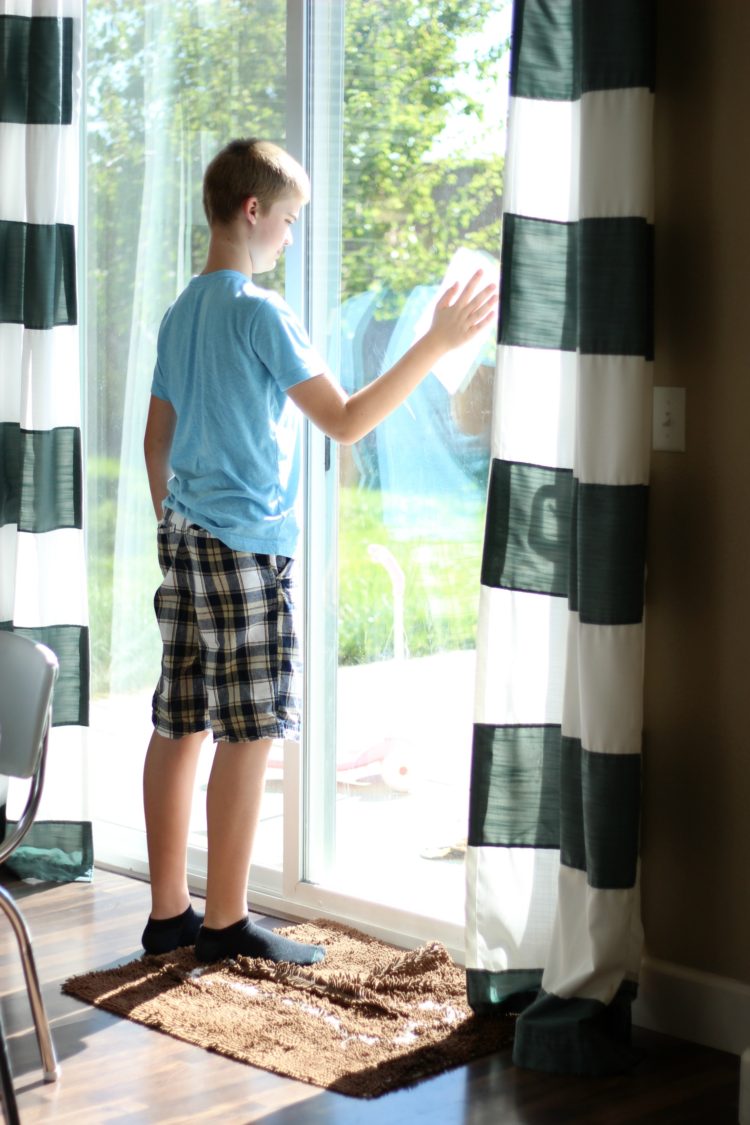 While this system works in the short-term, the long-term goal is to somehow motivate my children to WANT to do their chores and help out around the house, because they feel a sense of satisfaction of a job well done. Not because they feel like they HAVE to, or fear that they will lose a ticket, or because I said so.
I find that my children are much more motivated to work when I am working alongside them. I walk into their bedrooms and see a fun challenge. They, however, walk in and see Mt. Everest. When we work together, it goes by quickly. They see the room taking shape, and —dare I say—have a bit of fun at the same time. I've even noticed that they'll pick up things on their own and take pride in their space for a few days afterward. My goal is to find ways to take this and run with it in other areas of our lives!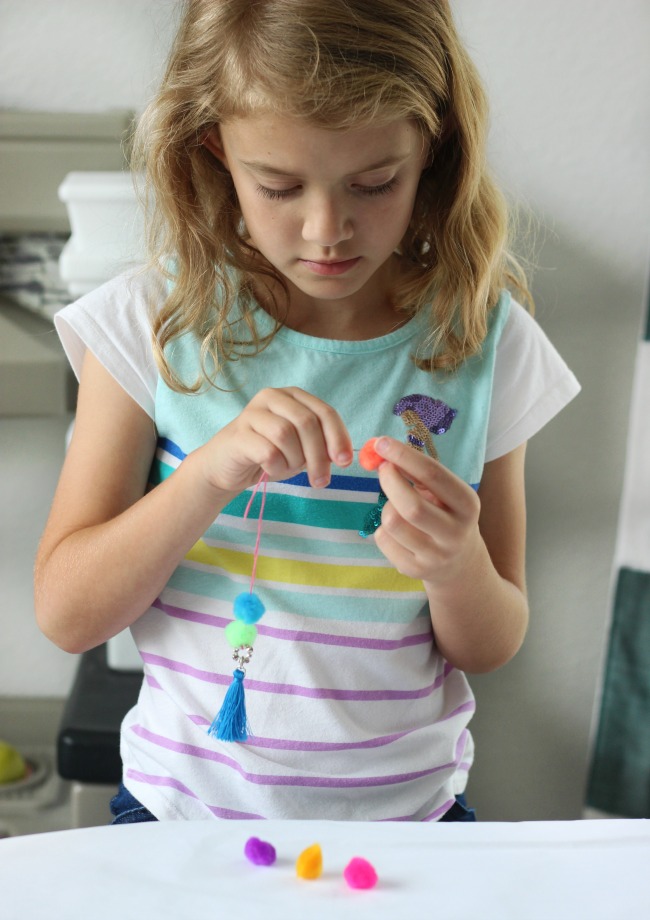 I was selected for this opportunity as a member of CLEVER and the content and opinions expressed here are all my own.