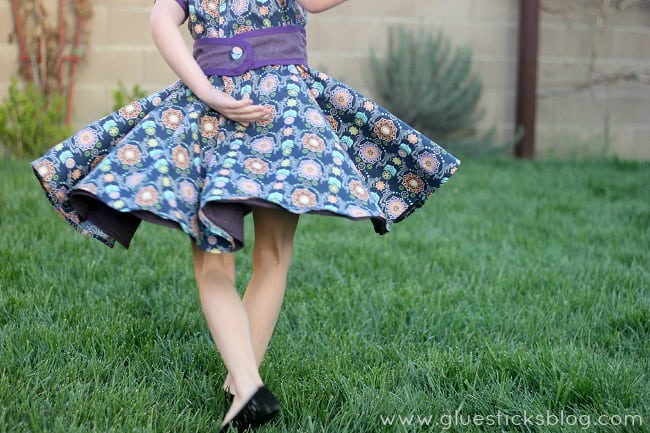 Every little girl needs a twirly dress. One that moves as light and princess-like as she does. My girls love wearing dresses and I love making them so it's a match made in heaven. I made this dress for Kaylee and tucked into her closet that night after she went to sleep. The next morning she ran downstairs and said, "Surprise!! I found a new dress and am going to wear it to school!" She did and she looked absolutely darling. We did decide, however, that the next time she wore it to school that we would add some little shorts underneath. The dress twirls so full and high that I think she may have shown off her little Halloween underpants underneath as well.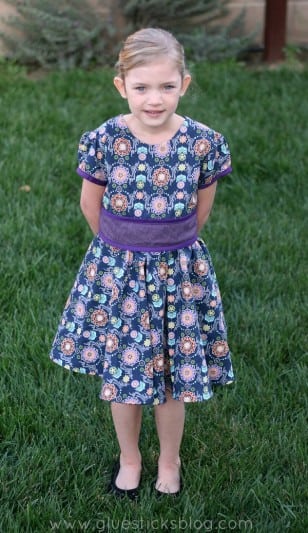 I found the floral medallion fabric at Joanns and loved it. It was feminine, but didn't have an over abundance of pinks and pastels. I really liked the navy blue background.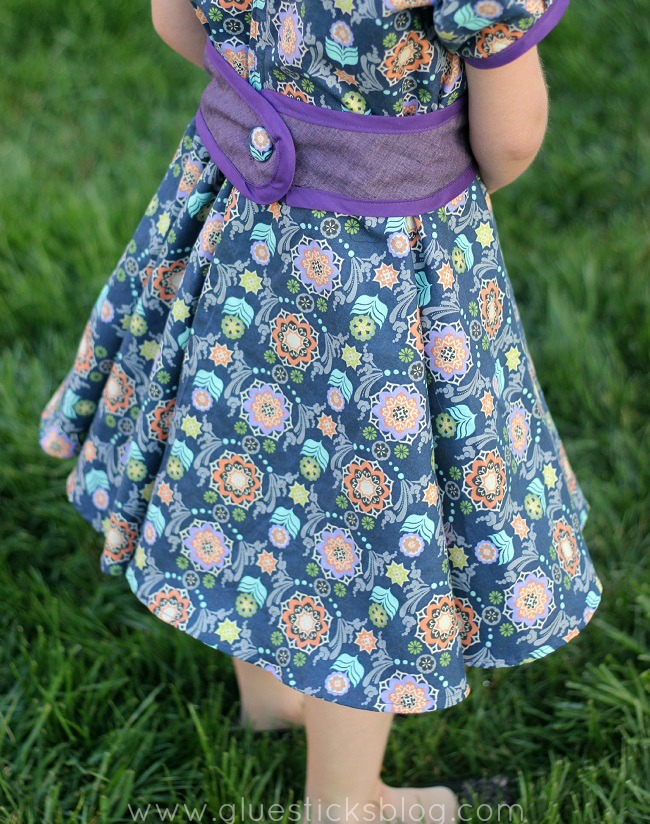 The purple fabric for the layered skirt and sash came from an old box of fabrics from my Grandmother. She was (and still is) my inspiration for sewing. She had 7 daughters and made hundreds of sewing projects for them and her grandchildren. She was amazing. So every time I see this dress it reminds me of her.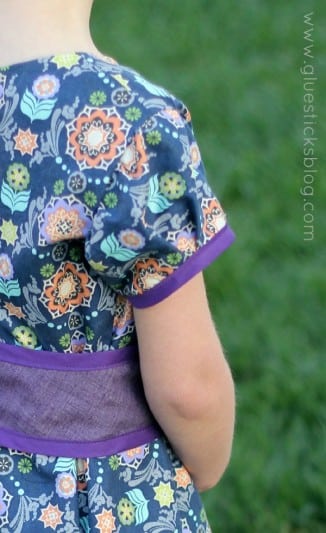 I love all of the details that this pattern included. Bias tape edging and trim, the double skirt and a fully line, fully enclosed dress. It's a homemade dress without raw edges!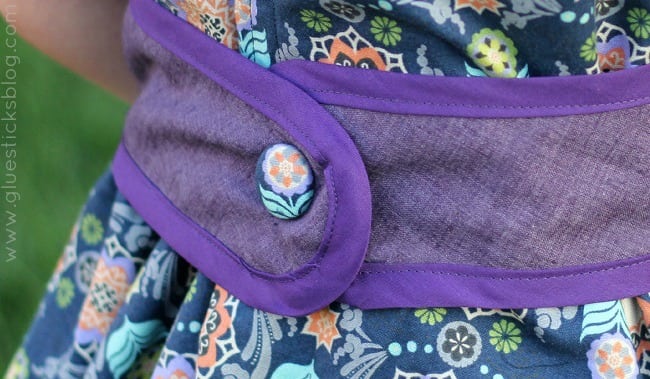 Instead of a basic button, I decided to use covered ones. They are fun to make and I think coordinated everything nicely.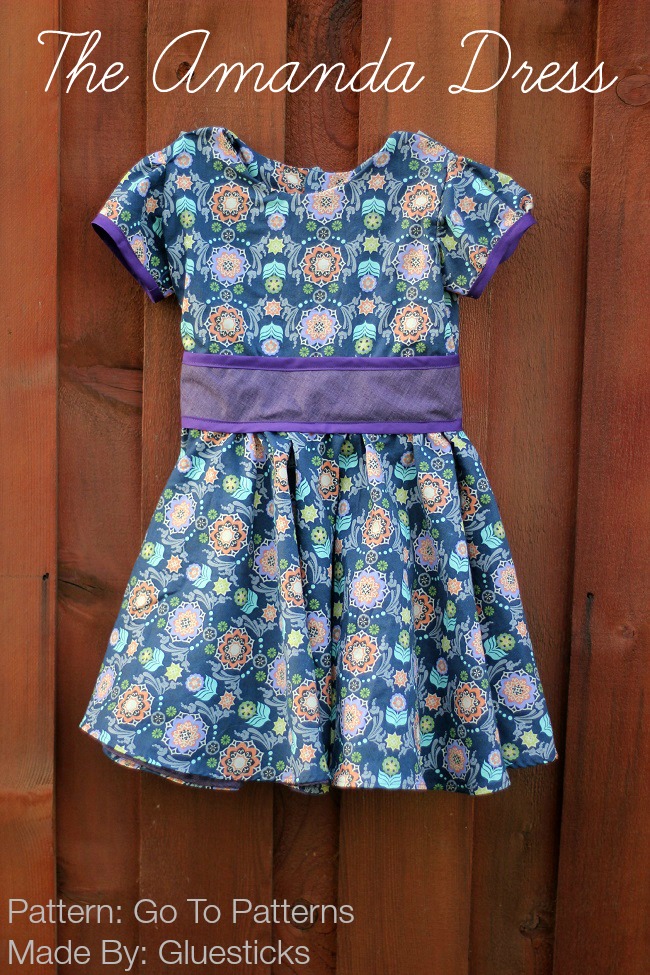 This darling dress was a pdf pattern that I used from GoToPatterns, The Amanda Dress.