This boxed zipper pouch is useful for so many things! Use the pouch to phone cords, pencils, makeup and more! A big thanks to Kelby Sews for such a great tutorial!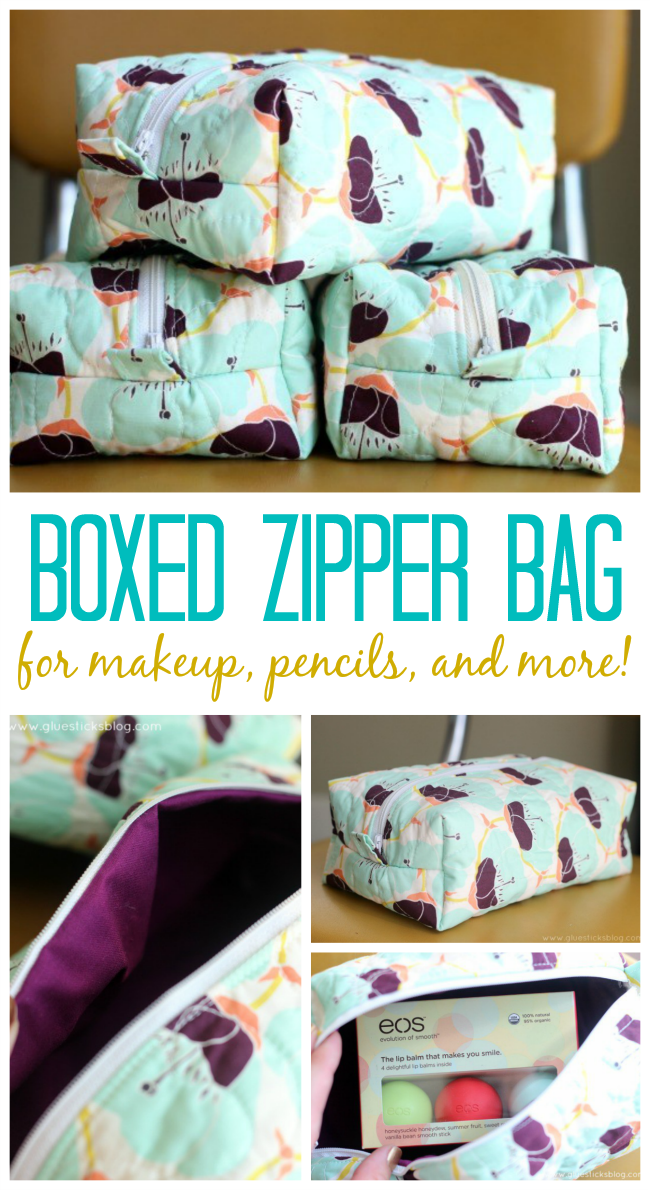 Don't you love when you find a new go-to pattern? This boxed zipper pouch tutorial  is just that for me. So quick and easy to make and something that I think every lady would love to have. A great little project to use up scrap fabrics too.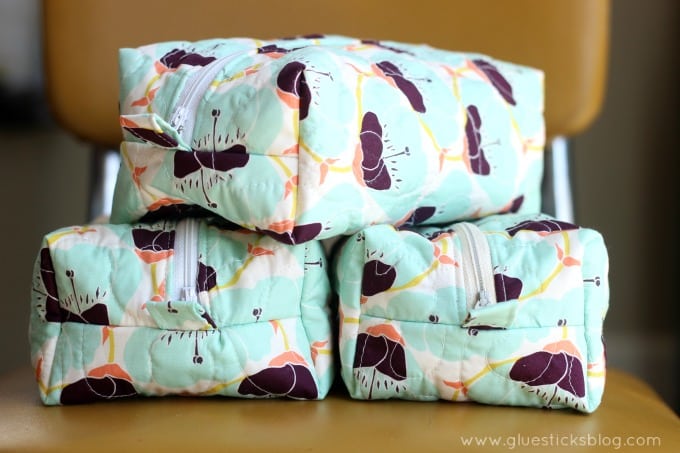 I had left over fabric from
this quilt
and it was just enough to make 3 pouches to the kids' teachers for Teacher's Appreciation Day.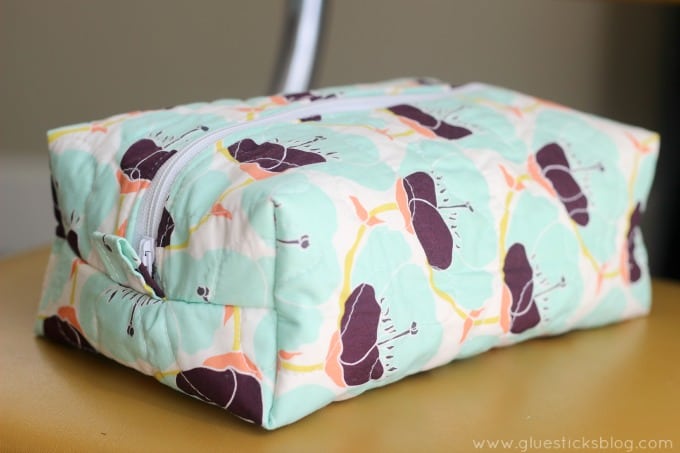 My fabric was thin so  I quilted it with a layer of batting before adding the lining because…well, I love quilting. But that isn't necessary. A sturdy cotton with interfacing or home decor fabric would work great too! The pouch is 5″ wide and 9″ long so it is perfect to use for a make-up bag or for school supplies.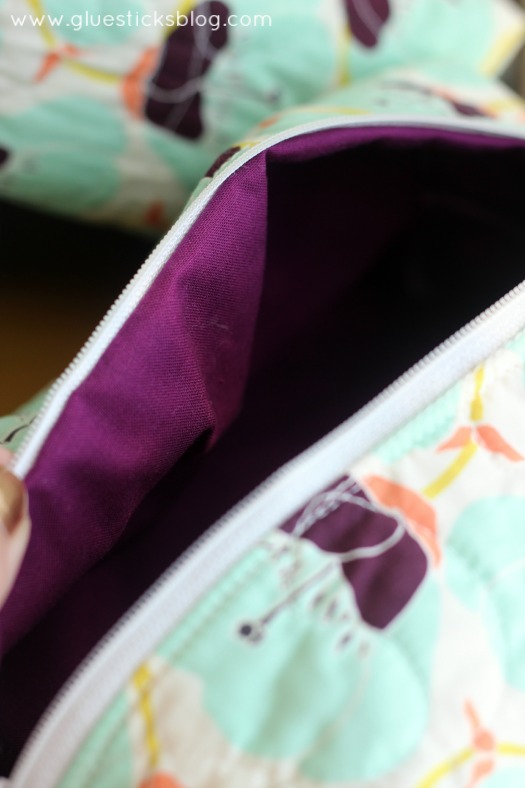 At first I was going to line it with white fabric, but then I thought that this purple would be a better fit and not show stains. And I kind of love it!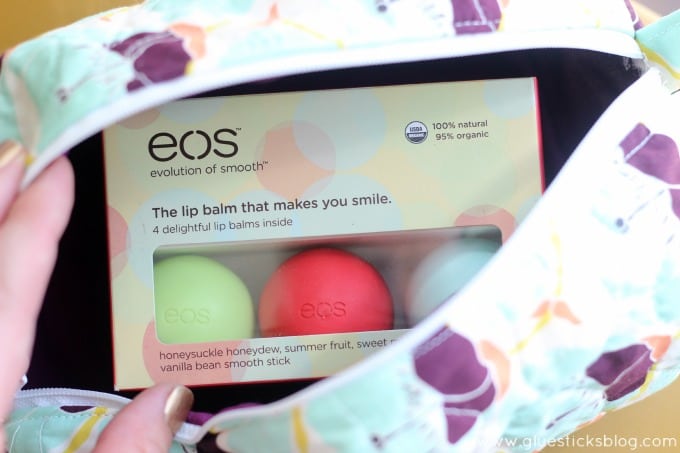 My 6 year old absolutely loves EOS lip balm so I thought she would like to give her teacher some too. I found these 4 pack gift sets (3 balls and 1 stick lip balm) online and ordered enough to put one in each bag. Now all we need to do is add a card. I absolutely adore my kids' teachers this year and wanted to give them something thoughtful, but practical. Not just another thing to clutter up their desk. Now I think I need to make a few more of these pouches to keep on hand for quick gifts!
Link To Boxed Zipper Pouch Tutorial
A big thank you to Kelby sews for this easy to follow Boxed Zipper Pouch Tutorial!  I made another one to give as a baby shower gift and it was a huge hit with the new momma! We filled it with travel baby supplies to keep in her diaper bag!
You might also like…