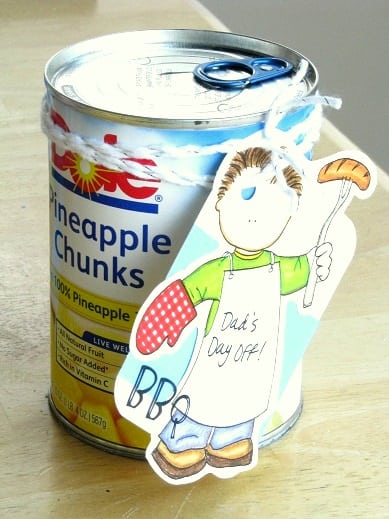 Our Father's Day Gifts this year are simple, kid friendly, and made with a lot of excitement and anticipation from the little ones.
I purchased a safe lid can opener (the kind that cuts from the side and leaves an edge) and it did a GREAT job of cutting the bottoms of the cans.
For this project, you need cans with flat bottoms (the bottom is grooved the same as the top) or else the can opener will not open them. So we went with fruit cans.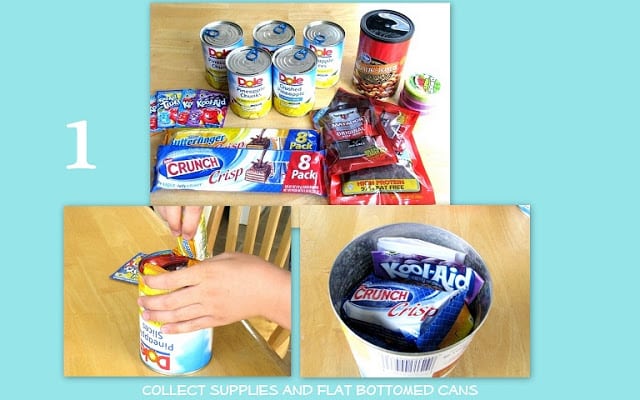 We stocked up on a bunch of snacks: candy bars, jerky, mixed nuts, fruit mints, etc. and loaded up the cans.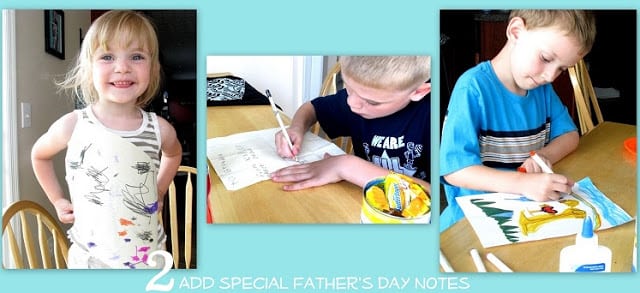 I asked the boys if they would like me to make some special labels for the cans, but they thought it would be funny to leave them as is. The little tricksters 🙂 They were both giddy with the thought of mailing their Grandpa's a can of pineapple and each giving one to Daddy for Father's Day and seeing the surprise on his face… and probably a bit of bewilderment. So we left our cans plain. Good 'ol pineapple. They each made a special note to add inside and we attached the bottom back onto the can with a bit of craft glue.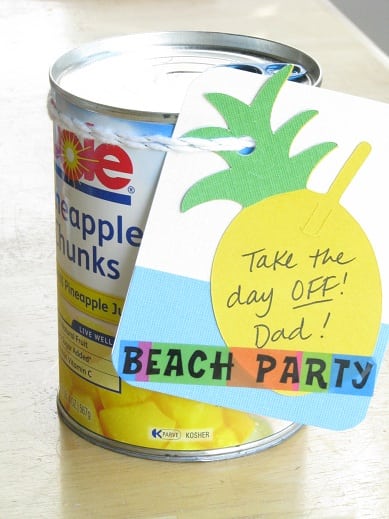 I added a couple of tags for the ones for Grandpa's and put the kids together as a trio for their Daddy. We also ordered him a photo book which they signed. It turned out darling. They are very excited for Sunday to come so that they can give Derrick their presents! Tomorrow we will be working on a couple more small gifts. They are each coming up with an "invention". Something that would make Daddy's life easier. Aaron picked up a toothbrush at the store and is planning on attaching a comb to the other side. A 2 in 1 brush/toothbrush. Dallin is coming up with some sort of microwave popcorn in a brown bag that is ALREADY seasoned.  No matter how these "inventions" turn out, Derrick will love them ♥