Download these free wall decor printables for your master bedroom! "I wish I met you sooner so I could love you longer." A beautiful quote to go above the bed. Perfect for signs, canvas, or frames. This post contains affiliate links.
After living here for almost a year I finally added something to our bedroom walls. When you compare that to the fact that after 16 years we are finally having the negatives from our wedding converted to digits, it actually isn't that bad!Why is it that our master bedroom always gets set on the back burner? When we moved into our home I got busy right away with the kids' bedrooms and the downstairs. I set up our room and I keep it clean and tidy, but I never really do anything to make it stand out. That ended last week!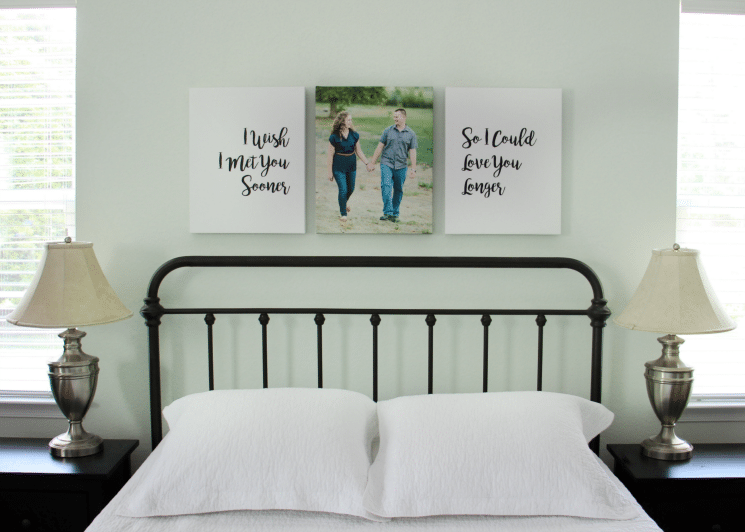 I created this trio of canvases and had them printed at
Canvas On The Cheap.
 They are simple, but the perfect sentiment for us. I have always loved this quote and have actually told this to my husband before. "Why couldn't we have met and dated sooner instead of wasting time with other people?" I believe we both learned from our past relationships so that we could truly appreciate each other when the time was right. But man, if I had known then what I know now about that handsome Coastie the first time I saw him, I would have ran right up to him and said, "I do!" haha.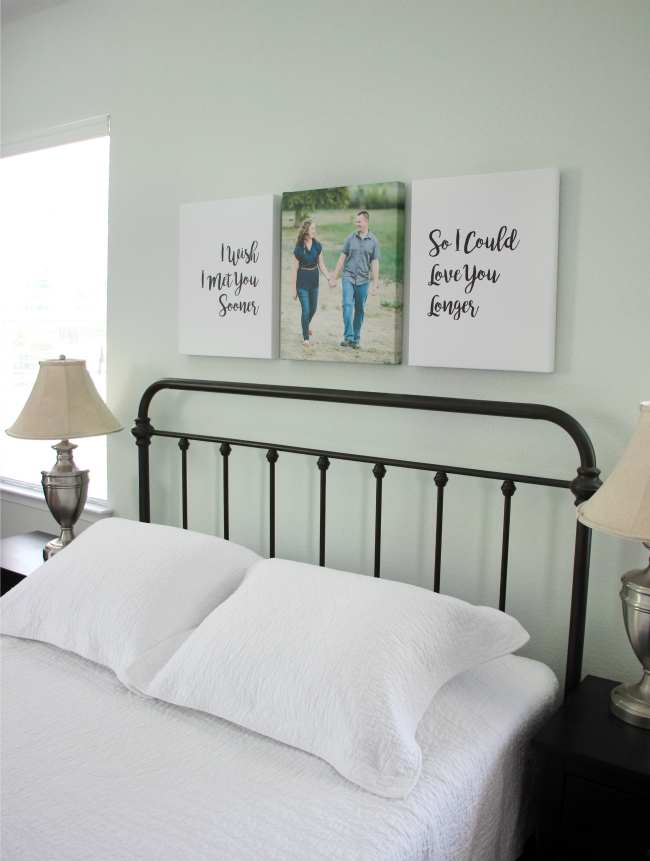 "I Wish I Met You Sooner So I could Love You Longer" Free Wall Decor Printables
My canvases are 16″ x 20″, but you can use my wall decor printables (scroll down to download) to create other sizes too. I upgraded to a gallery wrap on each canvas so that they'd stand out a bit more from the wall. That was an additional $5 per canvas, but I really do love how they turned out! They were on my front porch in less than a week and turned out absolutely perfect!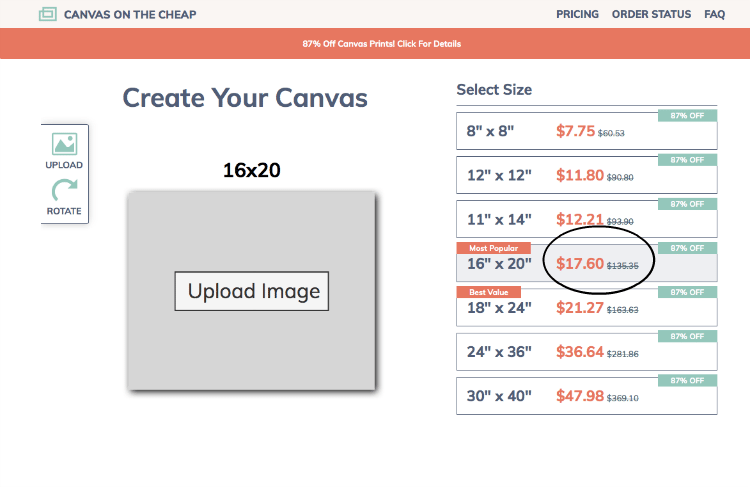 If you
use my link
you can take advantage of their amazing sale going on right now! I was able to create all 3, with the canvas upgrade for $23 each!
The sale price may not show up right away, but when you click on "Get Started" the sale prices will appear. 
They offer different hardware for hanging the canvas on the wall, but I didn't upgrade to that. I kept the default brass hanger that came already attached, and it worked perfectly. You can also select a frame and other customizable options.
Here is the free wall decor printables that you can use if you'd like to make your own set!
Part 1 (I Wish I Met You Sooner)
Part 2 (So I Could Love You Longer)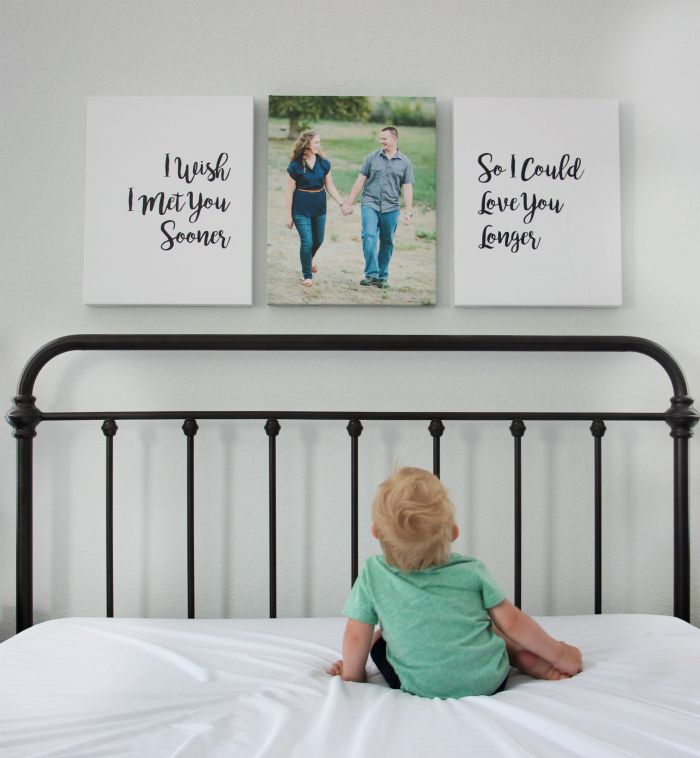 Mac woke up from his nap and noticed the canvas right away. He pointed right to the picture of us and said, "Yeah." We love you too baby boy.
You might also like…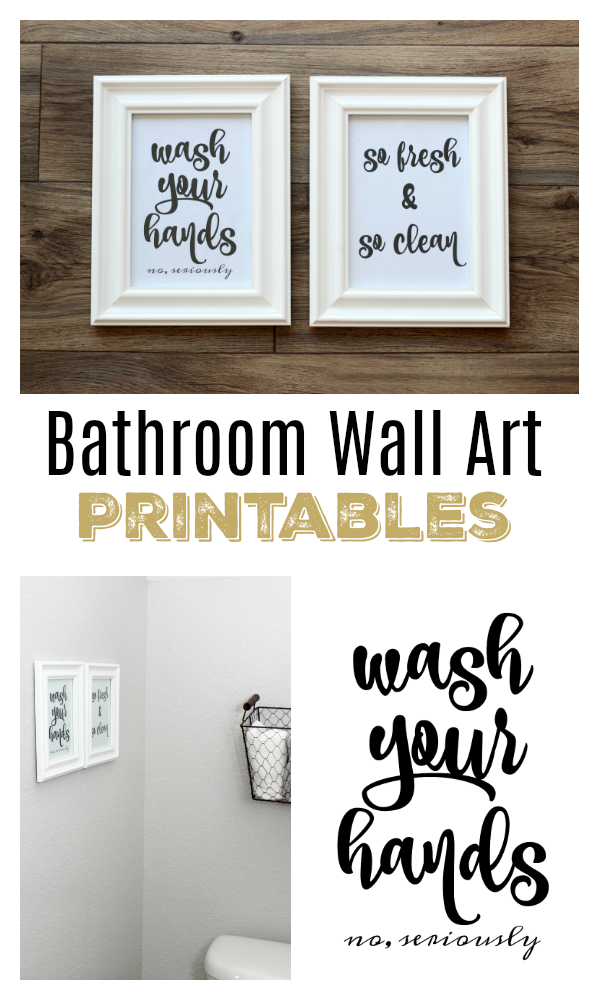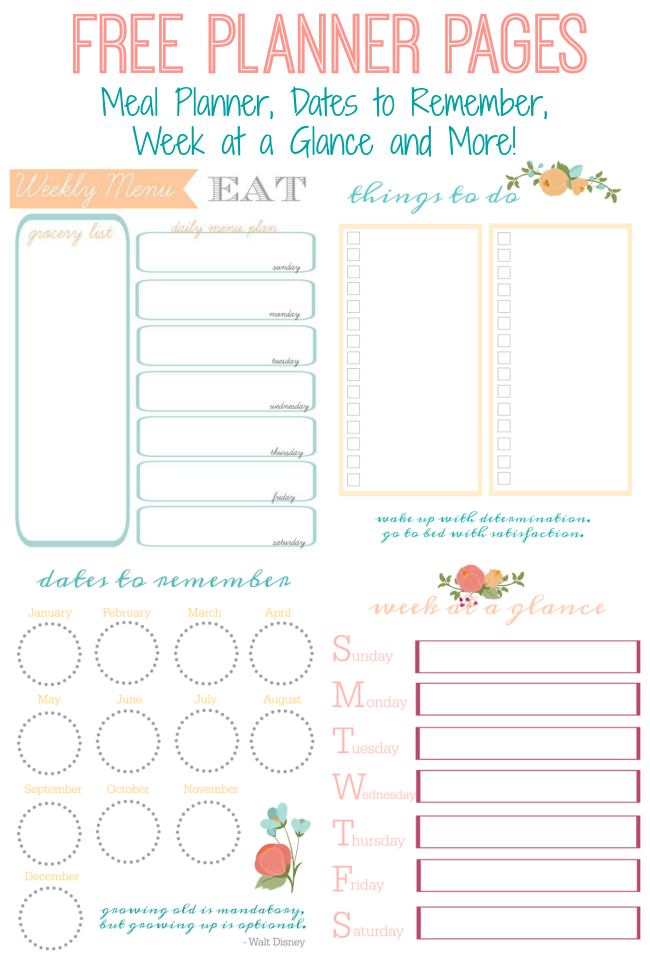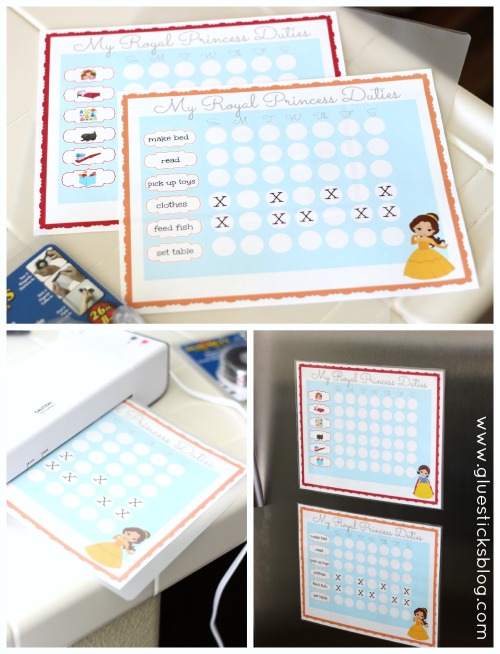 Welcome! I'm Brandy, mother to 5 darling kiddos and a cute black lab named Toby. My husband is in the Coast Guard so we've lived all over the place, turning each house into a home. I love baking, sewing, making cute things with my kids, and sharing what I've learned with all of you!