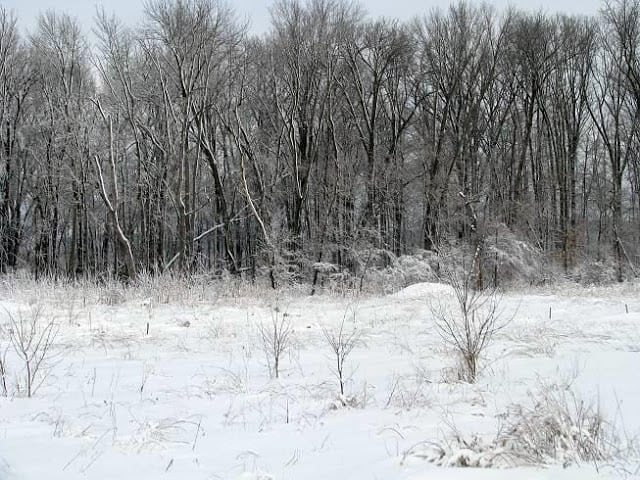 Beautiful right? This is the view from the backyard. 10 inches yesterday and by the end of today we will have another 4 inches. It's beautiful, but only from the comfort of my own home. 🙂
Today was a good day to hang out with the kids while Derrick worked in the basement, make crazy
smores
(Derrick's creation. I'll post those later on in the week), play in the snow, let the house be a wreck, and not go anywhere! I also put together more baby gifts!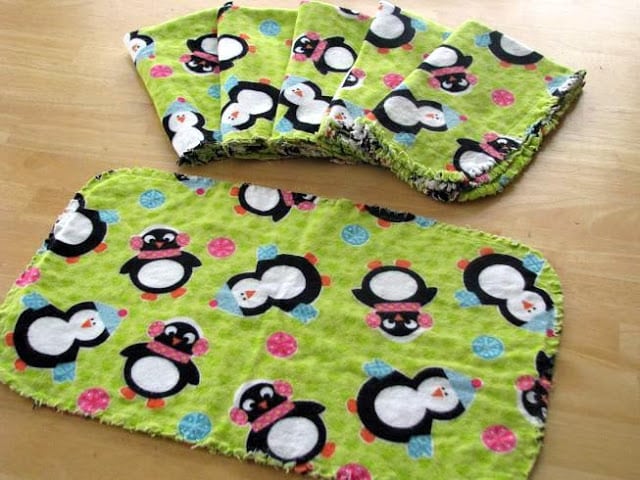 I work with the 14-15 year old girls at church (Mia Maids). They asked to learn how to make the baby shoes that Kaylee wore when she was a baby. One of the girls just found out that she is going to be an aunt! So this was the perfect time to learn how to make the cute shoes. We made baby shoes and burp cloths on Wednesday night. These are going to two little newborns in the ward.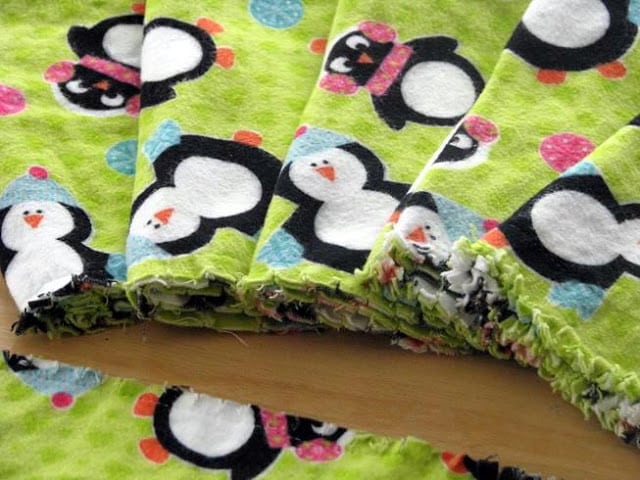 For the burp cloths I cut two pieces of 10″x 18″ flannel. The girls sewed a 1/2″ seam around the edges then fringed them by cutting small slits up to the seam line. I took them home and washed/dried them once. Then got them wet and dried them a second time. They'll continue to fray as they are washed and look better and better! I only had two girls come on Wednesday, but we were able to make 2 pairs of shoes and 6 burp cloths.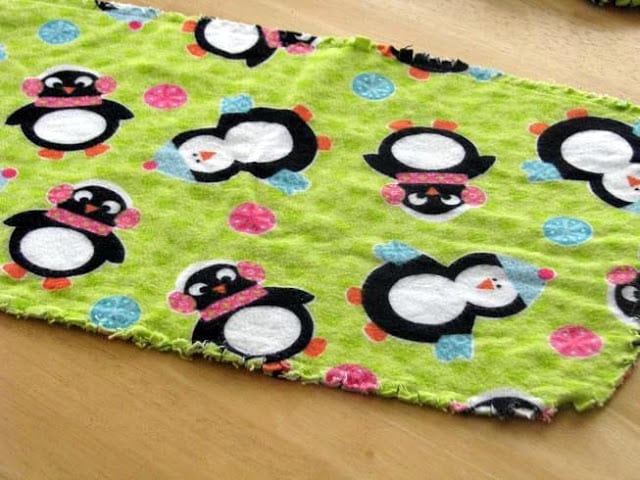 We have some spoiled adored
babies in our church, that's for sure 🙂