Here is a gift to make for a baby brother or sister! Made out of flannel, fringed burp cloths are soft, absorbent, and very simple to make.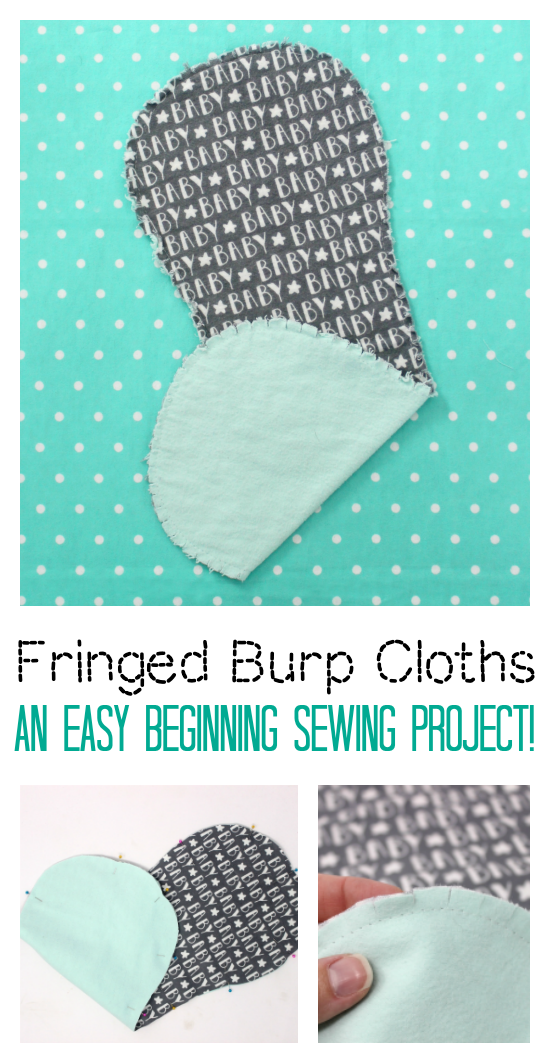 If you like this project you'll love our homemade hand warmers and 10-minute wired headband tutorial!
Ten year ago, the girls that I worked with in our church youth group program wanted to learn how to make something simple on the sewing machine. I came up with these fringed burp cloths for them to sew for one of the families in our congregation who was expecting a new baby. These burp cloths were such a simple project for them to make (ages 14 and 15), and it was so fun to see them being used by the family after the baby was born!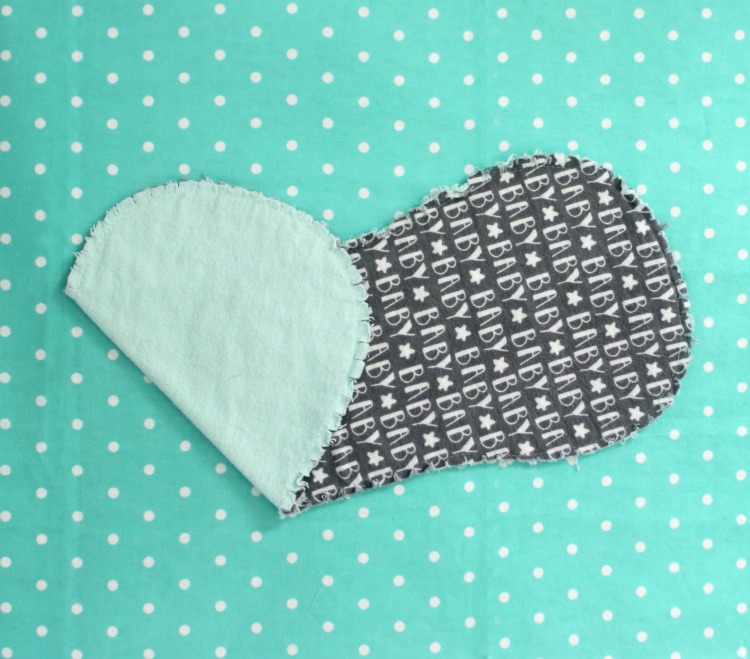 These fringed burp cloths are a great sewing project for kids. You'll find them in my sewing book along with over 50 more beginning sewing projects.
The nice thing about this tutorial is that it is literally two pieces of flannel stitched around the edge. No flipping right side out, no hemming, nada! The more the burp cloth is washed, the fluffier the edges get. It's the same concept as the flannel fringed (rag) baby quilts that we all know and love.
Print
Fringed Burp Cloth For Baby
Here is a gift to make for a baby brother or sister! Made out of flannel, they are soft and absorbent and very simple to make.
Materials
¼

yard

flannel for front

¼

yard

flannel for back

pins

thread
Instructions
Fold one piece of flannel in half. Place the cutting template on the fold, pin in place, and cut around the template. Repeat for the other piece of flannel.

Unfold both pieces of fabric. Place one on top of the other with the right sides of the fabric facing out. Pin the front and back together around the edges of the fabric.

Sew around the edge using the pressure foot on your sewing machine as a guide.

Make ½" cuts around the edge, cutting close to your seam, but not on the seam.

Machine wash the burp cloth and tumble dry. When it comes out of the dryer the edges will be fringed and fluffy, which is what you want. Trim off any long loose strings.
Notes
Each time the burp cloth is washed and dried the edges become more fringed and fluffy!
3 More Sewing Projects To Make For Baby!
Diaper Changing Pad and Playmat
DIY Fabric Lined Storage Totes
This is a refresh of a post originally shared in 2010.