This DIY diaper changing clutch is an easy 15-minute sewing project. It holds 3 diapers, a package of wipes, and even has room for diaper cream or other small items! Every mom needs one so make a few to keep on hand as baby shower gifts!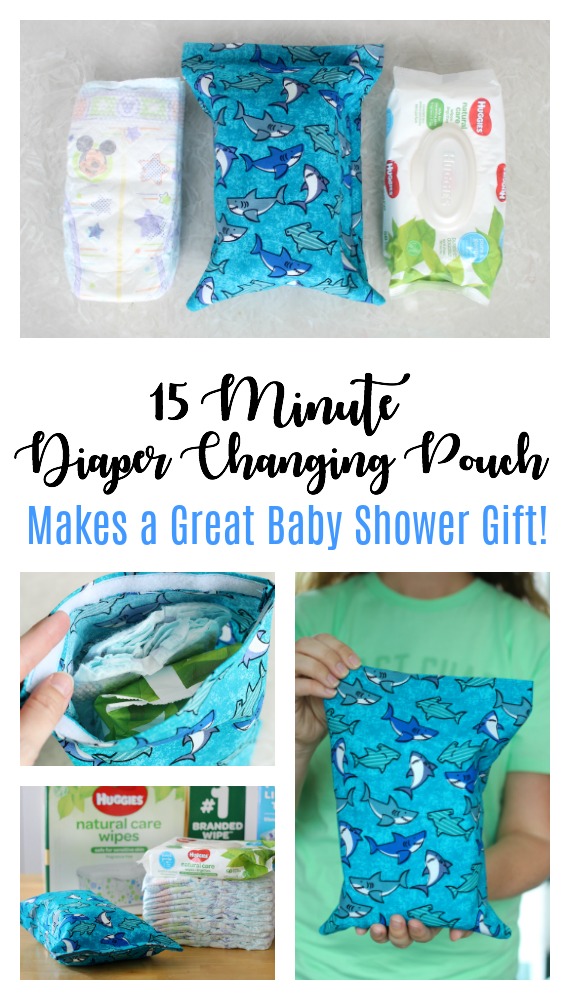 After having 5 babies of my own I know how important it is to have a month's supply of diapers, wipes and other essentials like bath products, laundry soap, and items for feeding always on hand during the first couple of years. These are the things that you really don't want to run out of. I like adding a homemade touch to any gift that I give so today I'm sharing one of my favorite baby shower sewing projects: a 15-minute diaper changing pouch! This makes such a cute and practical gift paired with a month's supply of diapers and wipes. I keep one in my diaper bag and it is so convenient!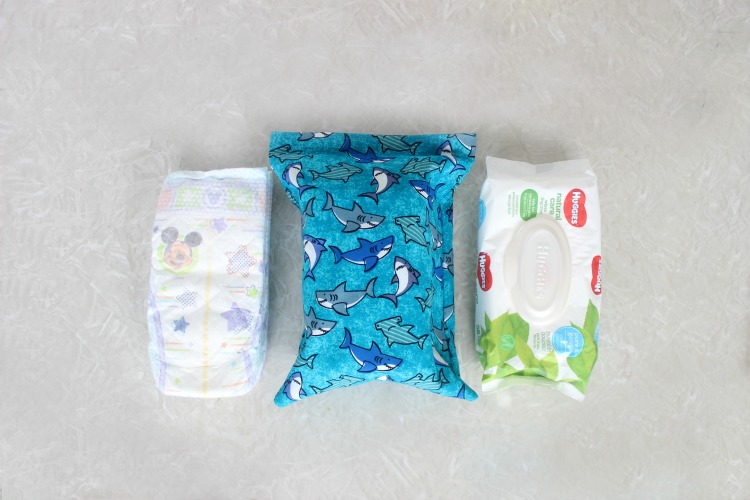 This diaper clutch holds 3 diapers, a package of wipes, and even has room for a small tube of diaper cream. I bring one of these in the bottom of the stroller when we go to theme parks or the zoo and keep my keys and credit card inside as well. That way, I can leave my big diaper bag in the car! 
My favorite brand of wipes is Huggies Natural Care Wipes. They are fragrance-free, and are so soft. Packaged with 99% water filtered 3x, they are safe for sensitive skin. They are also hypoallergenic and pH balanced. I buy the refillable packages and tub from Sam's Club. Since the plastic tub won't fit inside the diaper changing pouch, I use a regular package of Huggies Natural Care Wipes or fill a plastic baggie with wipes. 
For diapers, we choose Huggies, which is the fastest growing brand used in hospitals (Based on verified shipments to US hospitals for the 52 weeks ending 9/30/17) and offers the best protection for keeping skin clean and healthy.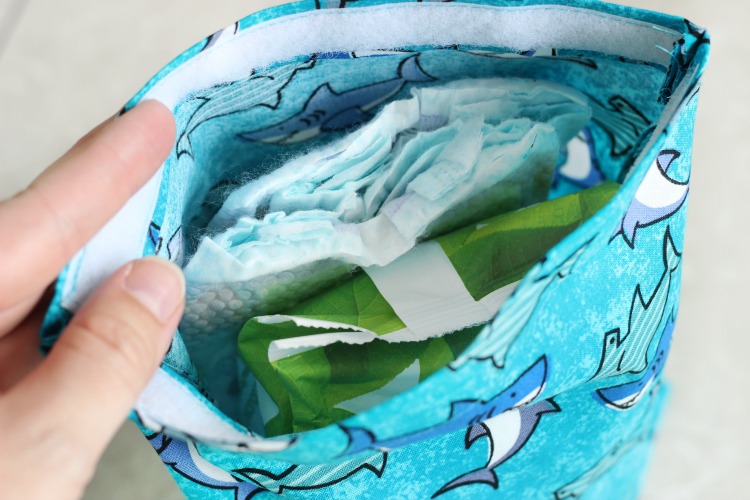 Everything stays nice and secure with the Velcro closure. 
DIY Diaper Changing Clutch Tutorial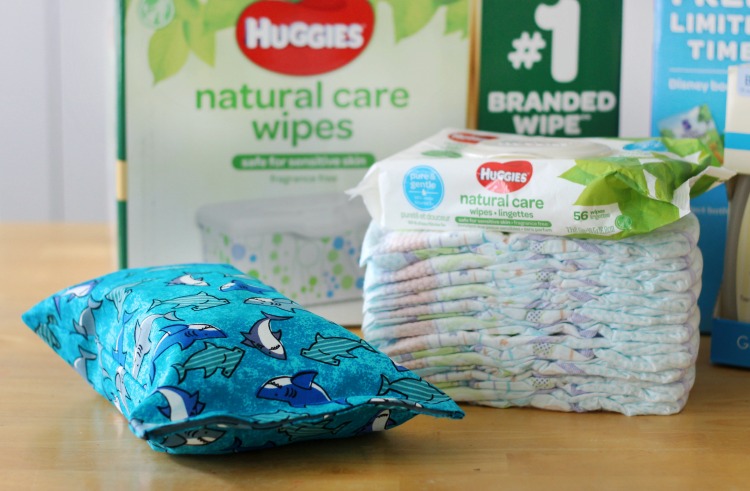 Supplies: 
2 rectangles of cotton fabric (9″ w x 14″ h) 
1 (8-inch) strip of Velcro 
iron 
scissors 
pins 
sewing machine 
coordinating thread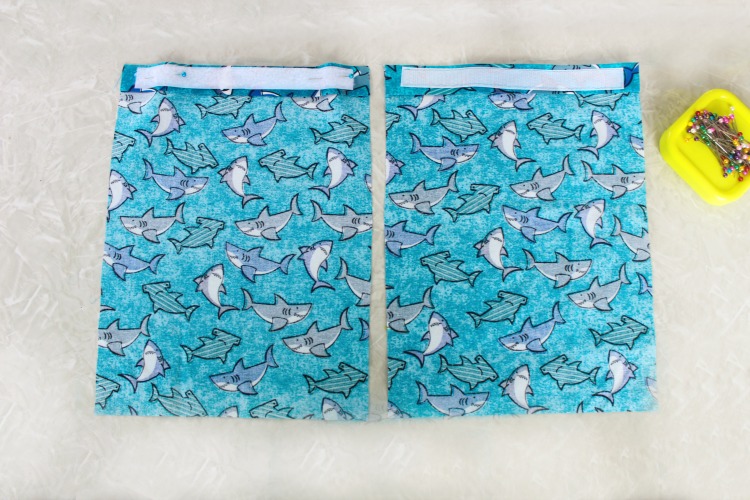 Instructions:  
Fold the top of each rectangle down 1″. Iron. Fold down another 1″. Iron. 
Separate the Velcro strip into 2 sections and center one piece on top of the fold on each rectangle. 
Pin in place. 
Sew around all 4 sides of the Velcro, keeping the stitches close to the edge.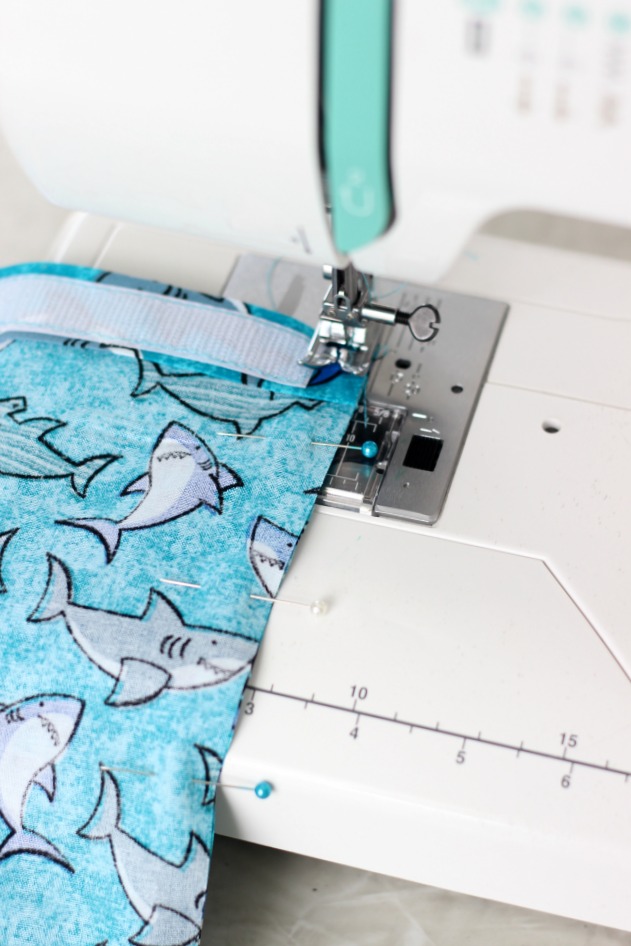 Place the rectangles with right sides together. Pin along the edges. 
Stitch along the bottom and side using a 1/4″ seam allowance. 
Turn right side out and your DIY diaper changing clutch is DONE!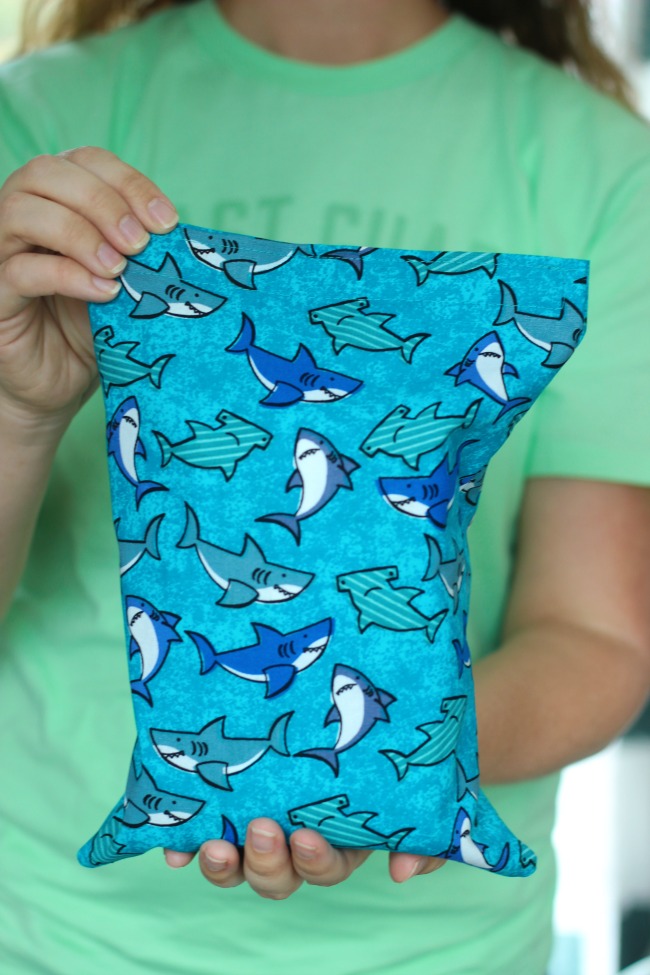 For 60 more sewing projects just like this one, check out my sewing book for kids!
This is a sponsored post written by me on behalf of Baby Bundle at Sam's Club. 
If you liked this DIY Diaper Changing Clutch you might also like these simple sewing projects!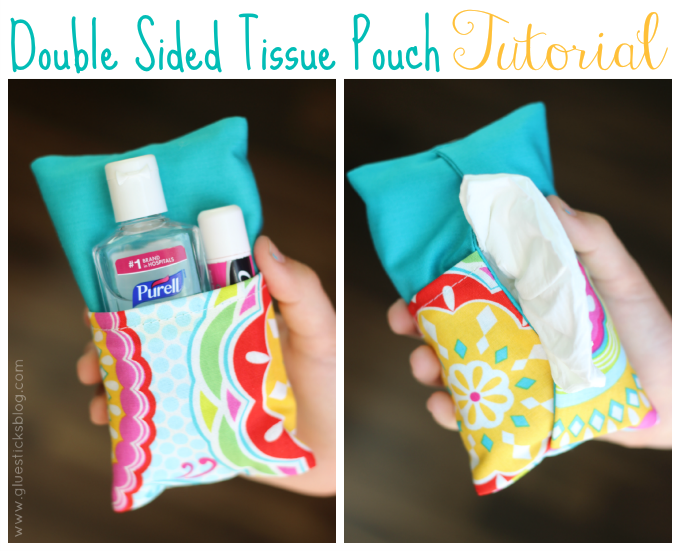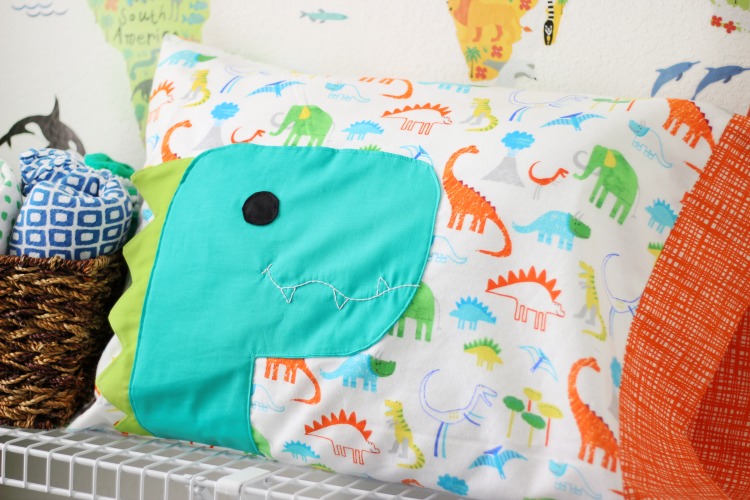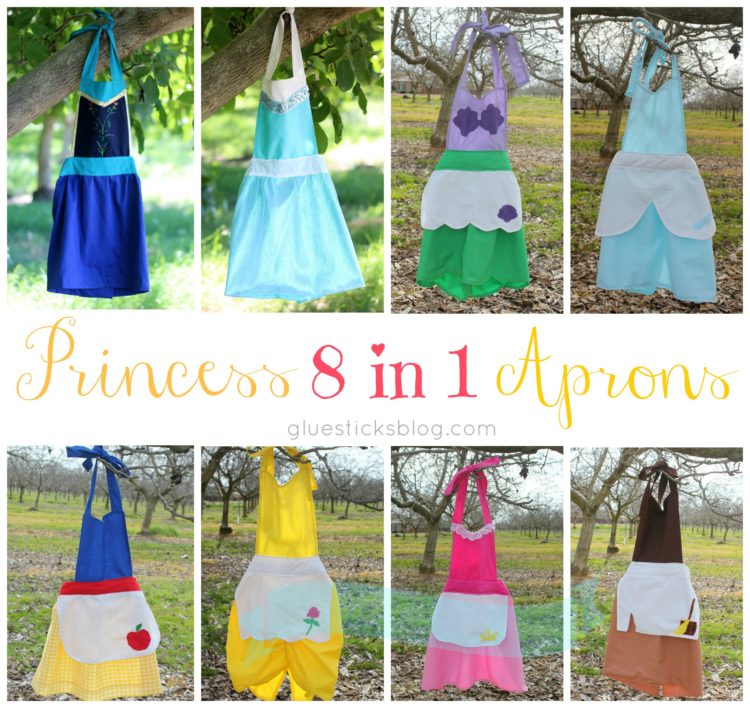 As a bonus, here's a collection of 42 DIY baby shower gift ideas from DIY Joy!