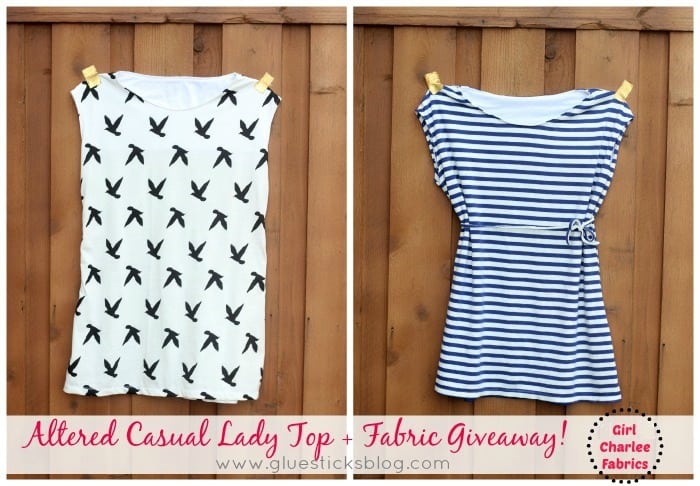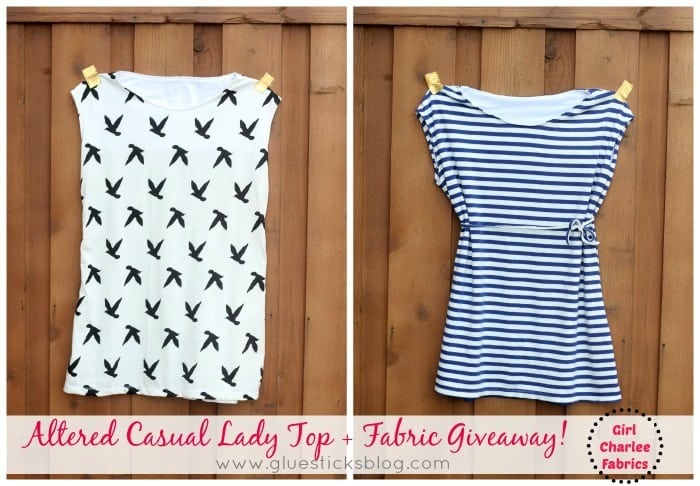 For years I was intimidated by sewing with knit, but that was just because I didn't know the tips and tricks with working with knits and I didn't have a good pattern to follow. That isn't the case anymore! Everyone needs a basic knit top. What's even better than the perfect knit top is the perfect knit top PATTERN. I can make whatever color or pattern I want! I purchased the Casual Lady Pattern last year and have made a few for myself and some for friends.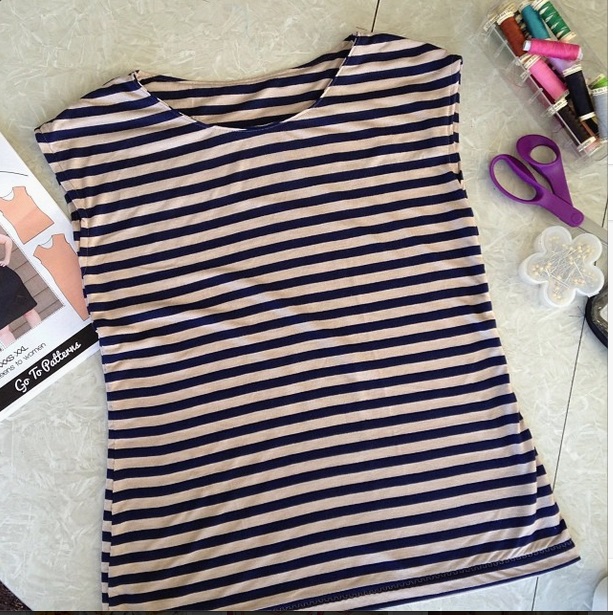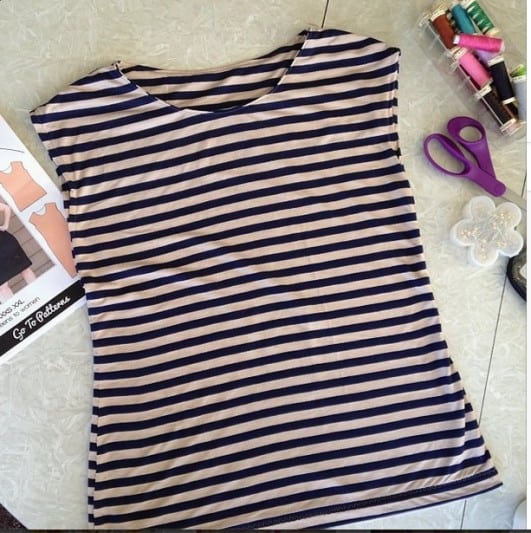 Last week I altered the pattern to create a tunic length top. To do this I added 6″ to the length. 3″ on the bottom and 3″ in the torso area. I also added a tie to the striped one for a bit more shape. To make the tie, I cut a strip of scrap fabric long enough to tie around my torso and tie in a bow. Then I sewed up the side to make a tube. I turned it right side out, folded in the ends and top stitched the entire tie.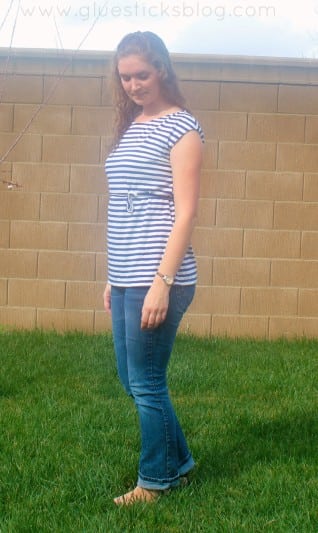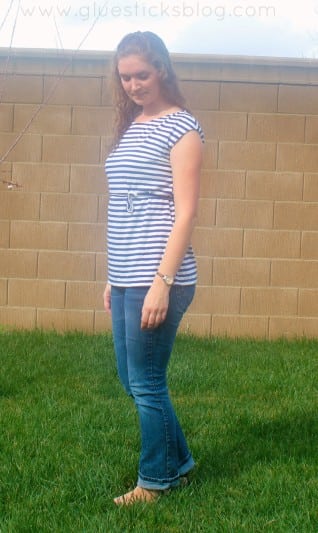 I love how it turned out! It could easily be used for a maternity top with a few adjustments to the width. This pattern works well with medium weight knits like the ponte de roma collection from Girl Charlee. My favorites are the striped knits that they sell. And for an average price of $6/yard, I can make a top for myself in under an hour and for less than I could have purchased it for! My 8 year old was my little photographer here and neither one of us noticed that the lens was foggy on my camera until I was editing the pictures. Oops!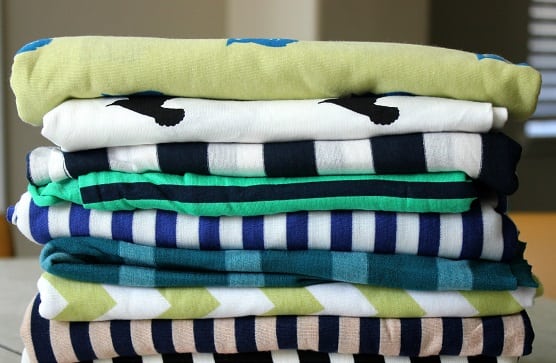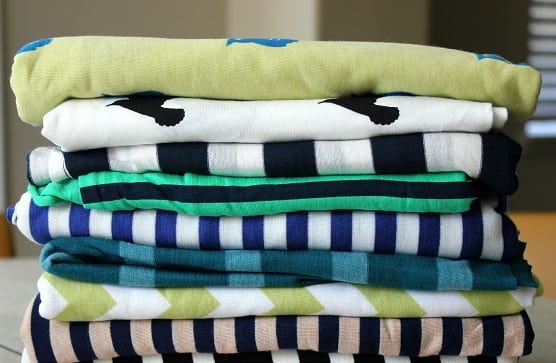 I purchased this stack of fabrics from Girl Charlee in the fall and have one yard left. The black and white print on the very bottom that is going to be a pencil skirt in the near future.
You can see some of the other fun projects I've made using their knits here. From baby blankets to skirts and tops, there are so many fun uses for knit. It has quickly become one of my favorite fabrics to work with.