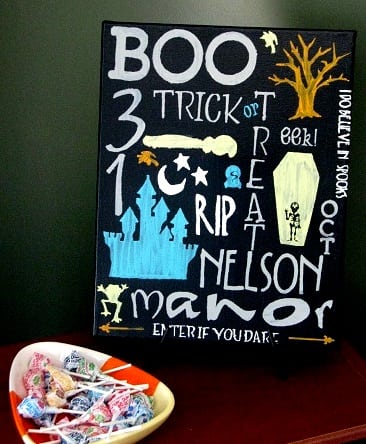 I finally jumped on the trendy subway art bandwagon and had fun creating this canvas for our Halloween decor this year! It will look great in our entryway once I finish up a few other projects that I have been working on!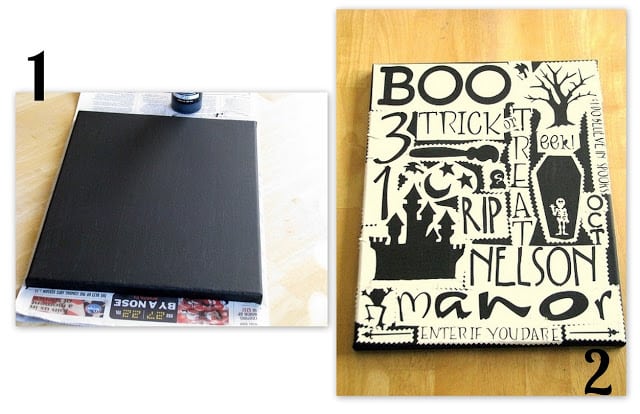 —First I painted a blank canvas with acrylic paint and let it dry.
—Then, using the Lyrical Letters & Paper Doll cricut cartridges, I created stencils with contact paper and applied them to the canvas.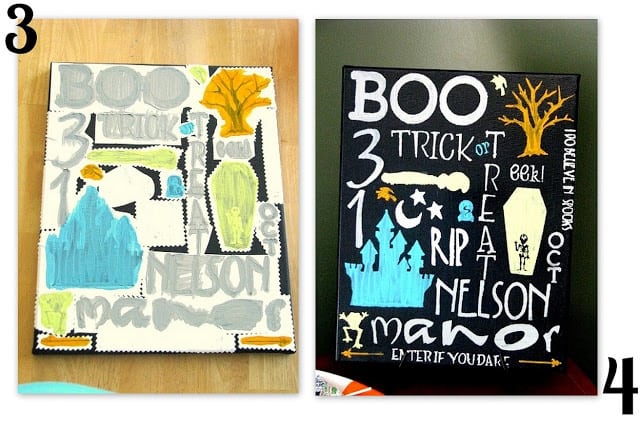 —Then the fun began! I picked out some coordinating acrylic paint colors and began covering up the stencils.
—When the paint dried, I peeled off the contact paper, sprayed the canvas with a clear coat of spray paint and it was finished!
I'm sure it would have been a lot easier to just create a
canvas print
with a download-able printable that so many have shared on their blogs lately, but this was fun to make and personalized.
Thanks for looking!