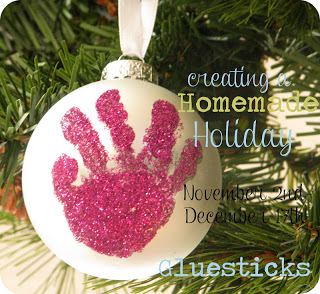 {Have you entered the
Homemade Holiday Link Party
? If not, link any homemade gift ideas you may have through December. I will feature them here, on our pinterest board, and you will be entered to win prizes….all by sharing YOUR ideas!}
******
Hi! This is Melanie and Emily from
Raise A Boy
and we are so excited to share these Hand Print Flower Tote Bags we had our boys make for their grandmas this year.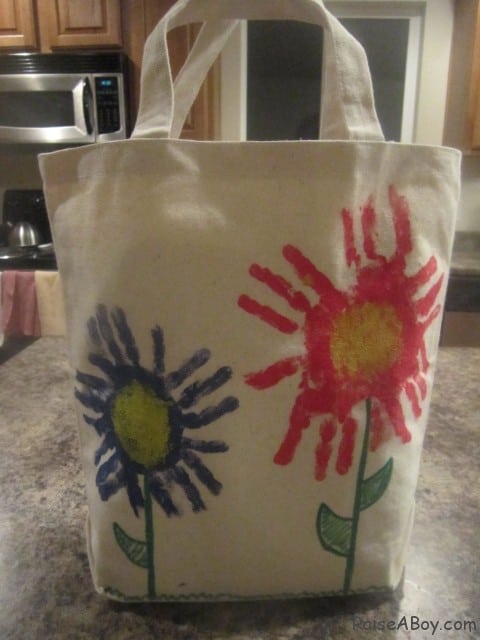 We found a pack of three canvas bags at Hobby Lobby for $7.99. Plus we used a 40% off coupon so these made for very inexpensive gifts! The first step is to paint your little one's hands. Our kids think this is pretty fun.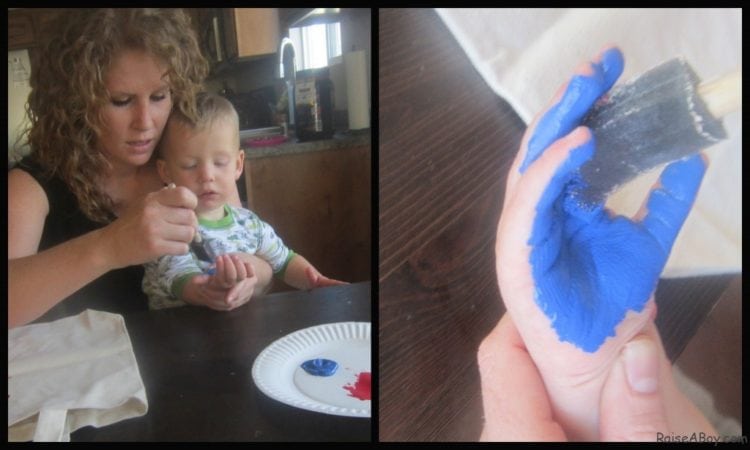 Then press their hands onto the bag (make sure their fingers get pressed). Paint again and repeat, overlapping their palms, so the fingers make a flower. Once the paint dried, we used an old toothbrush to add yellow paint to the middle of the flowers.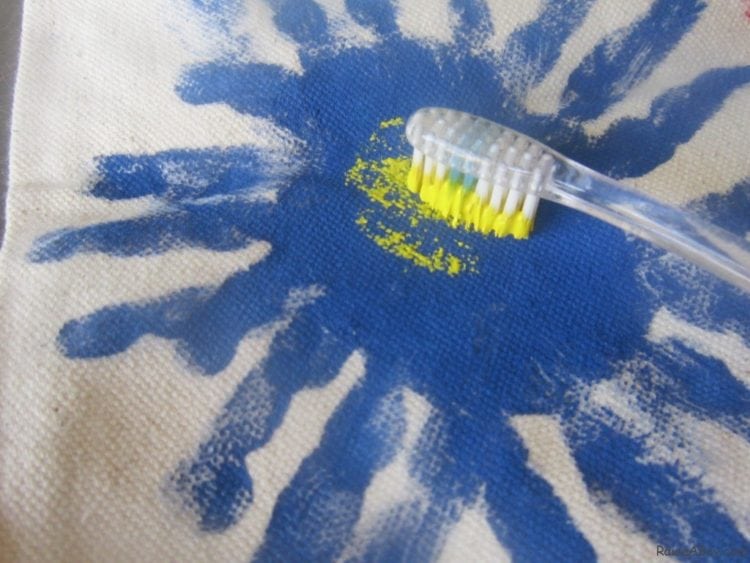 Finally, we used a Sharpie paint pen (in green) to add stems, leaves and some grass.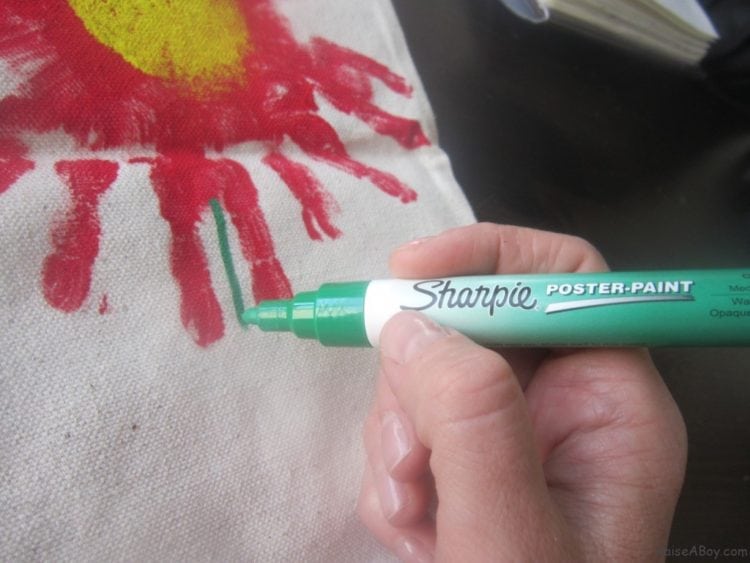 These turned out so cute and we know their grandmas will love them! About Us: Melanie and Emily grew up in a house full of girls. Now that they are married and have kids they live in houses full of boys. What a difference! At
Raise A Boy
they blog about that difference and provide activities to do with boys, discuss parenting issues and provide educational tips to help raise boys. If you're looking for other homemade gifts, we have made
photo bookmarks
and simply
photocopied hands and feet
.
Thanks for letting us guest post today!