Make a DIY Minion Tote Bag that is perfect for trips to the pool, a library tote, or even a preschool book bag. The kids drew pictures of their favorite Minion characters and I thought it would be fun to transform those guys into fun summer tote bags! This shop has been compensated by Collective Bias, Inc. and it's advertiser, All opinions are mine.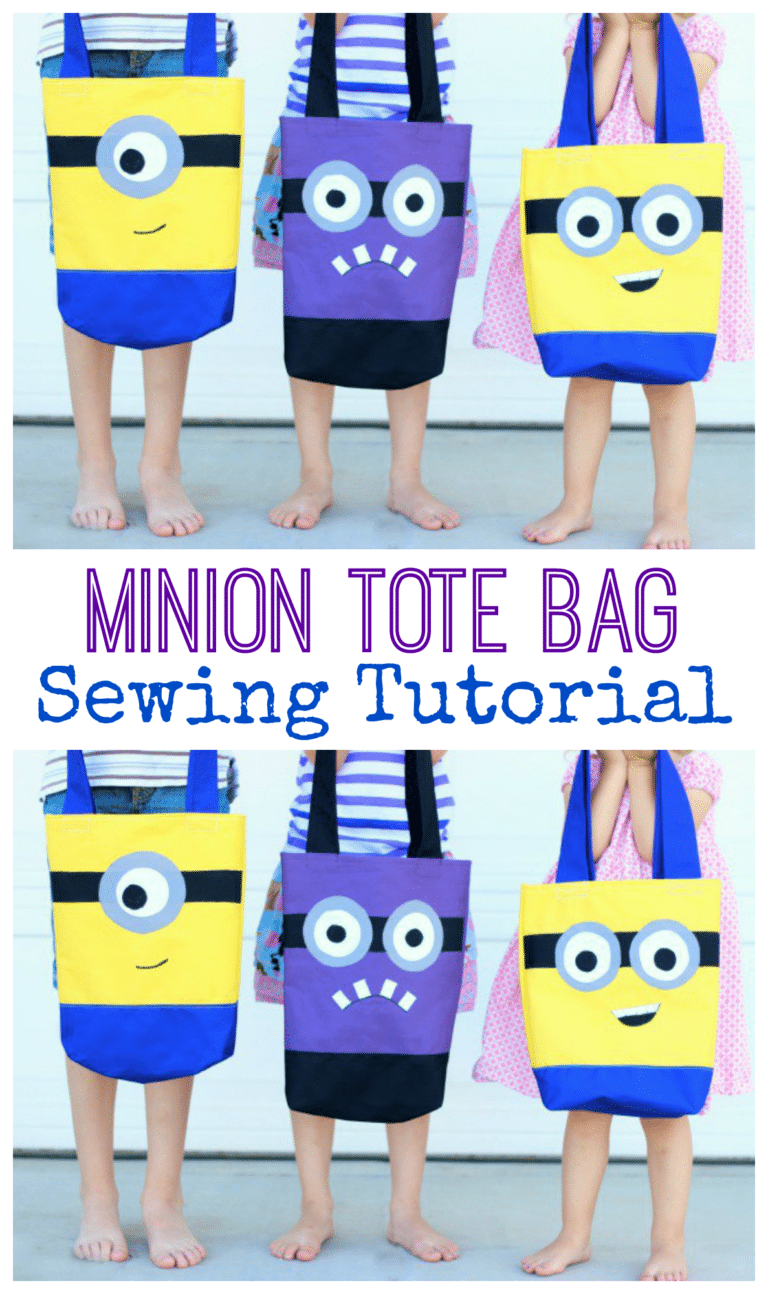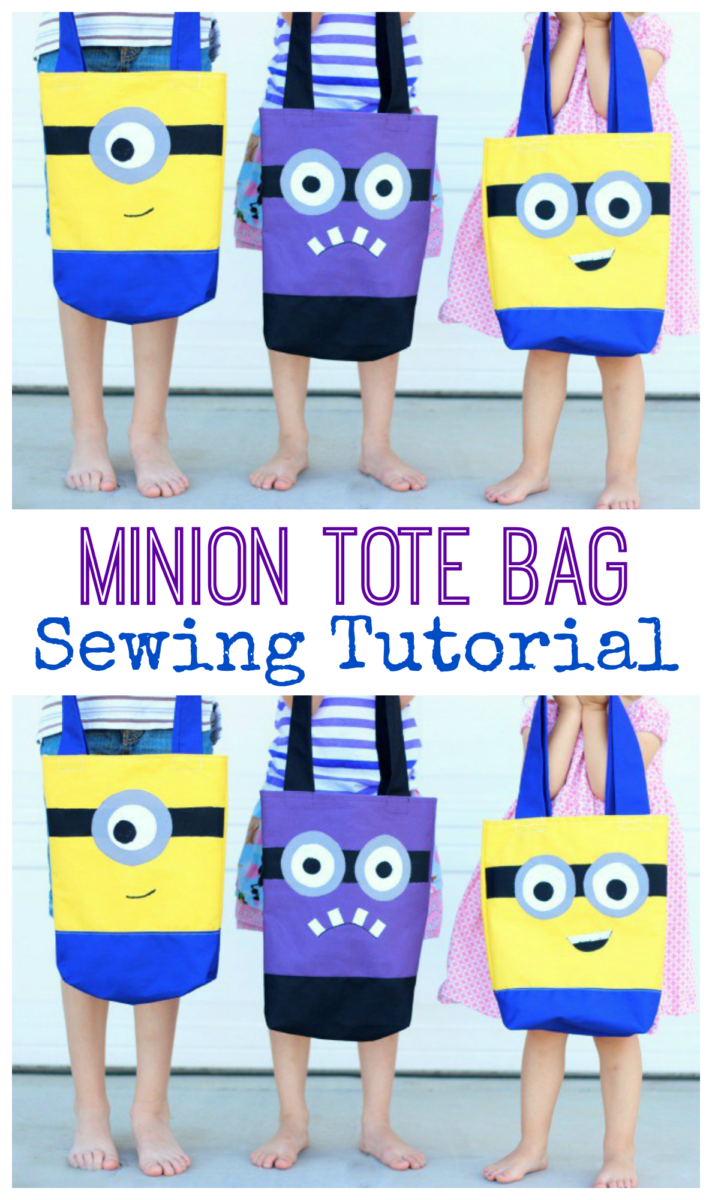 DIY Minion Tote Bag Sewing Tutorial
gluesticksblog.com
Time Needed: 1 hour
Sewing Level: Easy
Fabric: Bottom weight fabric (sturdy apparel fabric) or duck cloth.
Seam Allowance: 1/4″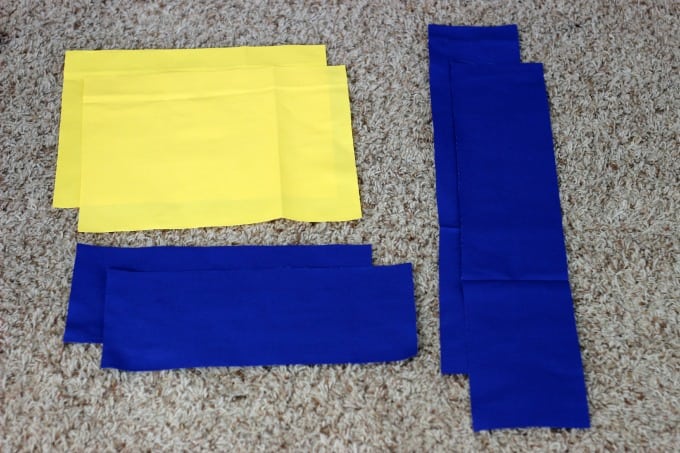 DIY Minion Tote Bag Fabric Pieces:
Bag
(2) 14″x12″ Yellow (body)
(2)12″x 5″ Blue (overalls)
(2) 5″x23″ Blue (handles)
DIY Minion Face
(1) 14″x2″ Black (goggle headband)
(2) 4″ circles, Grey (goggles)
(2) 3″ circles, White (eyes)
(2) 1″ circles, Black (eyes)
Fabric scraps, felt, or black fabric paint for mouth, teeth, other details
Fusible webbing, optional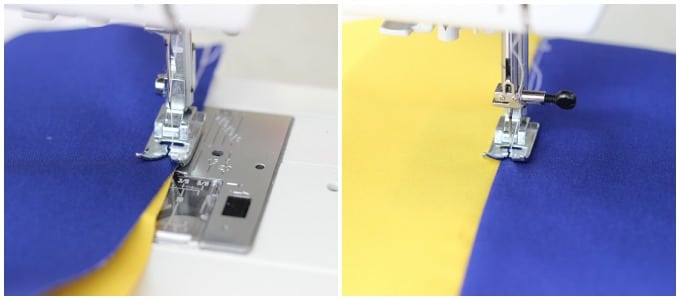 1. Sew yellow piece to overall piece. Press seam towards the bottom (blue fabric). Turn over and top stitch close to the seam. Repeat with other yellow and blue piece. Now your front and back tote pieces are finished.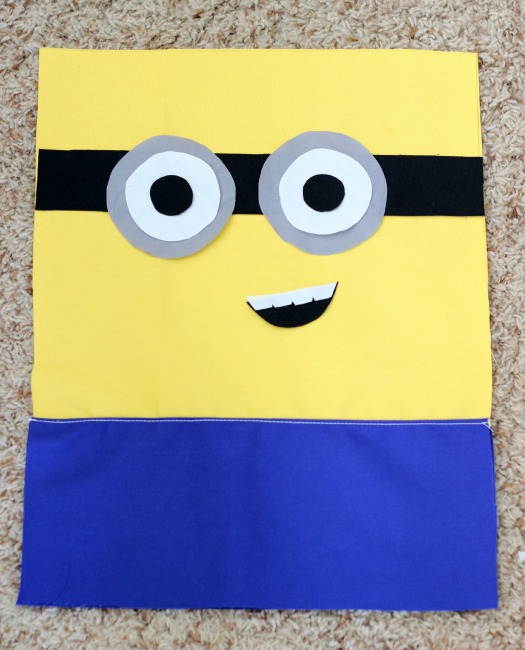 2. Cut out detail pieces and iron on, glue, sew or paint on. For our DIY Minion details, we used scraps of fabric and adhered them with iron-on fusible webbing (wonder under). You could easily use felt and fabric glue for a quicker option and one that the kids could do on their own.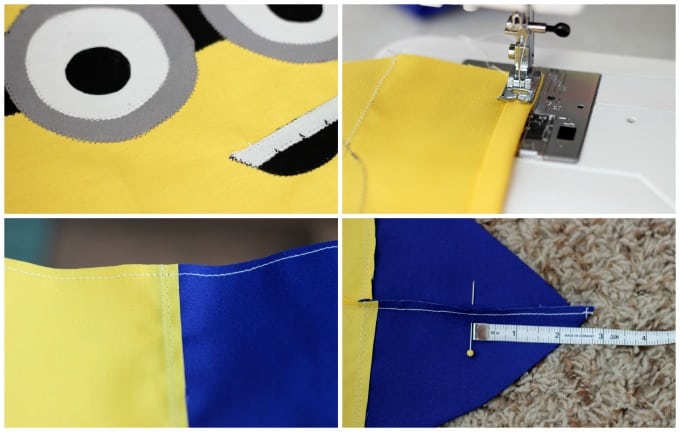 3. To keep the details from fraying, zig-zag around each detail (totally optional).
4. Fold top pieces over 1/2″. Press. Fold over again and stitch.
5. With right sides facing, sew front and back pieces together on 3 sides, leaving the top open. Trim close to the seam.
6. Take the bottom seam and the side seam and squeeze them both together, so you create a right triangle. Measure 2 1/2″ and pin to mark the spot.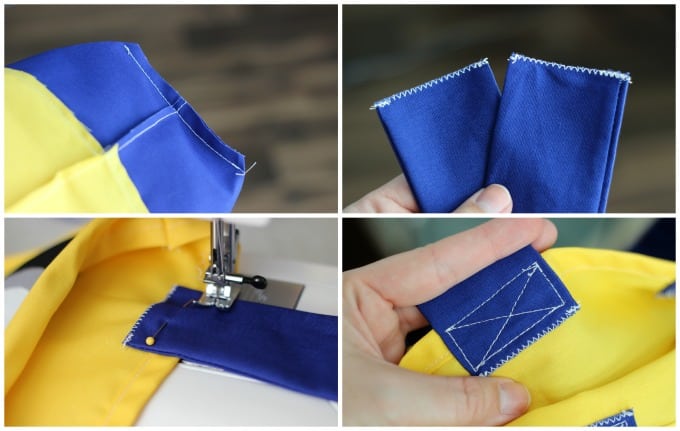 7.  Sew and trim close to the seam. Turn bag right side out.
8. Almost done! Time to make the straps. Fold each strap piece in half and stitch along the side, creating a long tube. Turn right side out. (I like using the safety pin trick to turn straps right side out).
9. Finish bottom and top of each handle with a zig zag stitch or fold under and stitch.
10. Measure 2″ from the side seams of the bag and pin one end of the handle there. Repeat for the other handle ends.
11. Stitch handle pieces to the bag in a boxed shape for stability.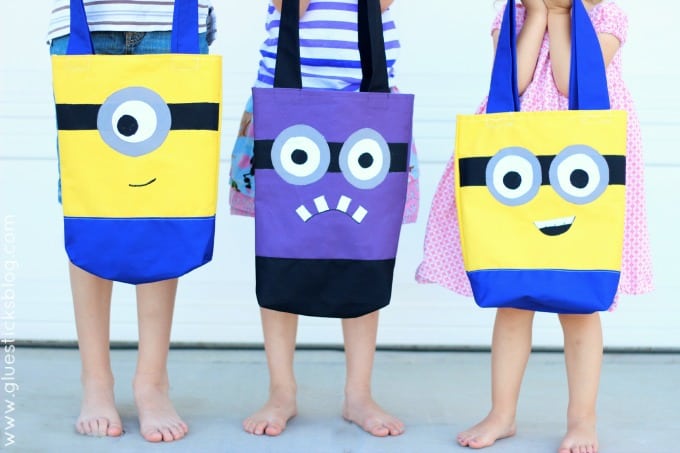 Now fill your DIY Minion tote with sunscreen, a beach towel and a bottle of water and you are ready for a day a the pool!
Want more DIY Minion Ideas? You might also like…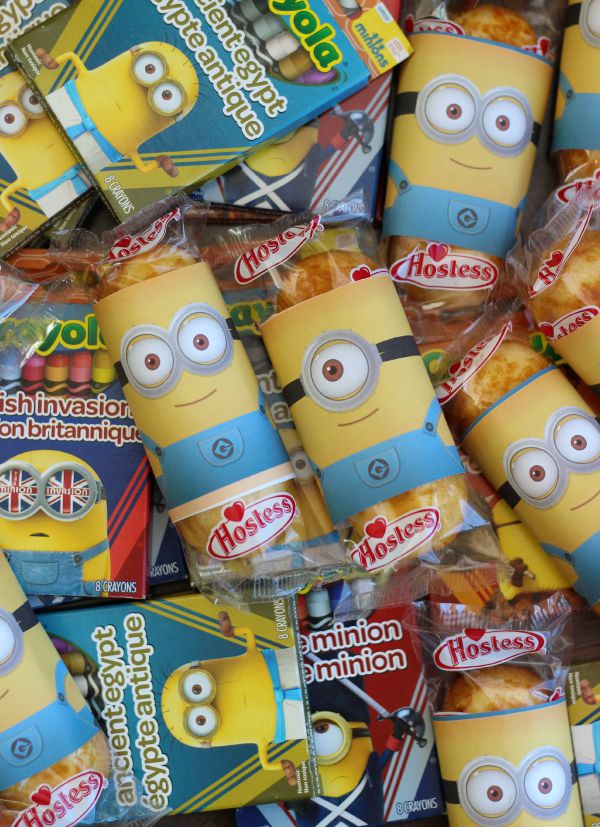 Minion Wrappers! from HaleGrafx.com
These printable wrappers were perfect for the birthday treats I brought to Ruby's class. A minion wrapped Twinkie + a $.38 clearance crayons from Target = super fun and EASY handouts!