Buttery and flaky, these homemade croissants are absolutely delicious. If you've ever been intimidated by making puff pastry trust me when I say that it isn't hard to make! It does take some patience, but it is completely worth the time.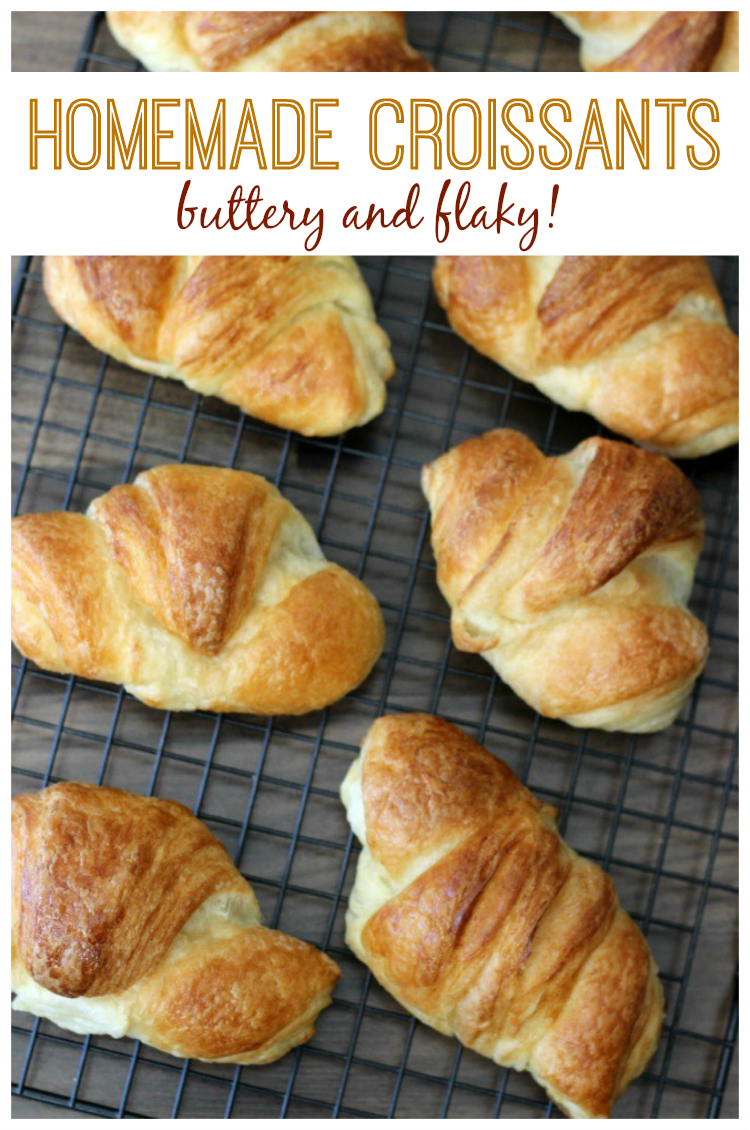 Have you ever tried making a puff pastry before? Danish, turnovers, croissants? The results are so amazing. I love making cherry turnovers and the technique for croissants is almost identical for the puff pastry used for the turnovers.  Cold butter, lots of rolling and folding and even more waiting around. LOTS of waiting around for the dough to chill. I just went about my day, running errands while it sat in the refrigerator. It wasn't hard at all. And I doubled the recipe since I figured it would probably be worth it after waiting so long for the dough to sit!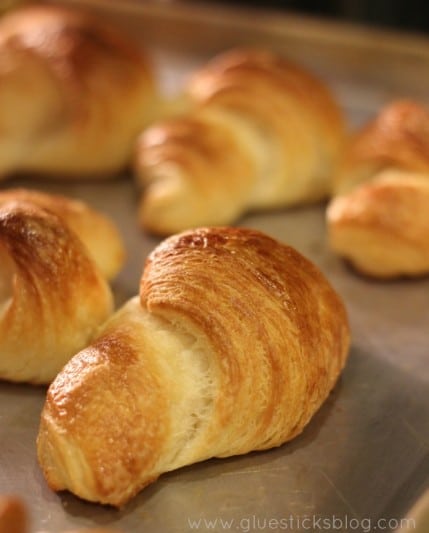 That night I had a nice hot batch of homemade croissants to share with my family. They were amazing.
All of that butter and rolling and folding created many many layers of flaky buttery dough. There is simply no way to speed up this process or cheat.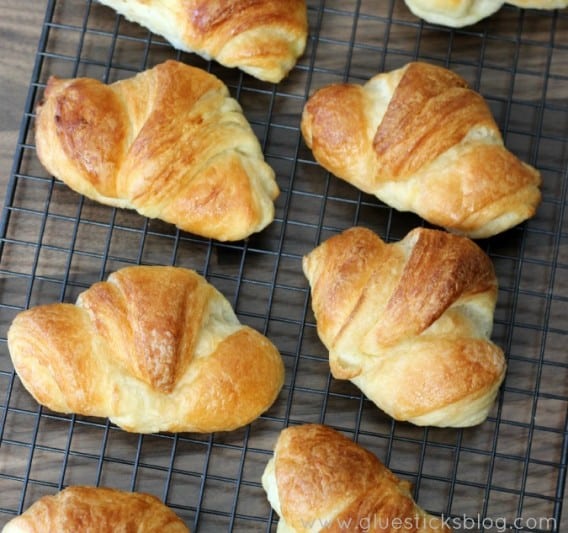 I let them cool and then stored them in an airtight container. They will keep for at least a day. I noticed that they were much softer the next day as opposed to being flaky and crunchy the night before. It reminded me of the difference between getting a fresh croissant at the Bouchon bakery in Napa Valley vs. a croissant at the grocery store. Both are delicious, but the texture is a little different if they were made the previous day.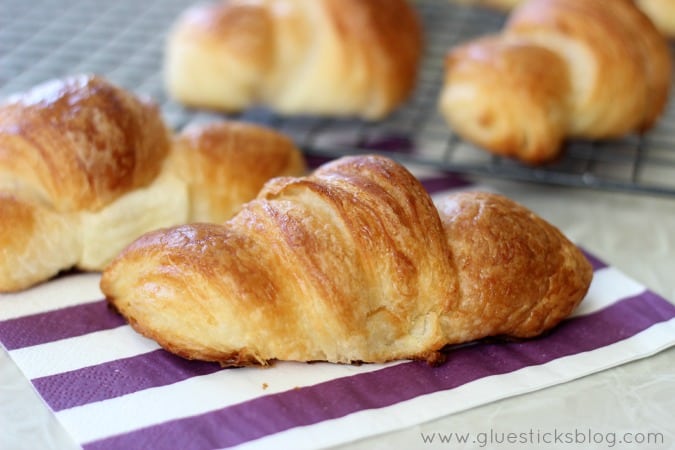 The kids absolutely loved them too. Ruby calls them butter rolls. That describes them much better than the word "croissant", don't you think?
I followed the recipe for homemade croissants from the lovely folks at Williams Sonoma. It was very straight forward, used basic ingredients and yielded the most amazingly perfect batch of croissant! I think I will try filling them next time! Since I doubled the recipe I ended up with 32. You can find the delicious recipe here!
Ideas for croissant toppings/spreads:
Nutella, lemon curd, freezer jam, cream cheese, or honey! We like making turkey and avocado sandwiches or chicken salad sandwiches using croissants. They are perfect for both sweet or savory toppings.
How to Reheat Croissants
You can heat day-old croissants in the microwave for 5-7 seconds and they'll taste freshly baked!
How to Store Croissants
Cool croissants to room temperature. Place in a plastic bag and store for 3 days at room temperature. If storing longer than 3 days, keep in the refrigerator.
You might also like these yummy bread recipes…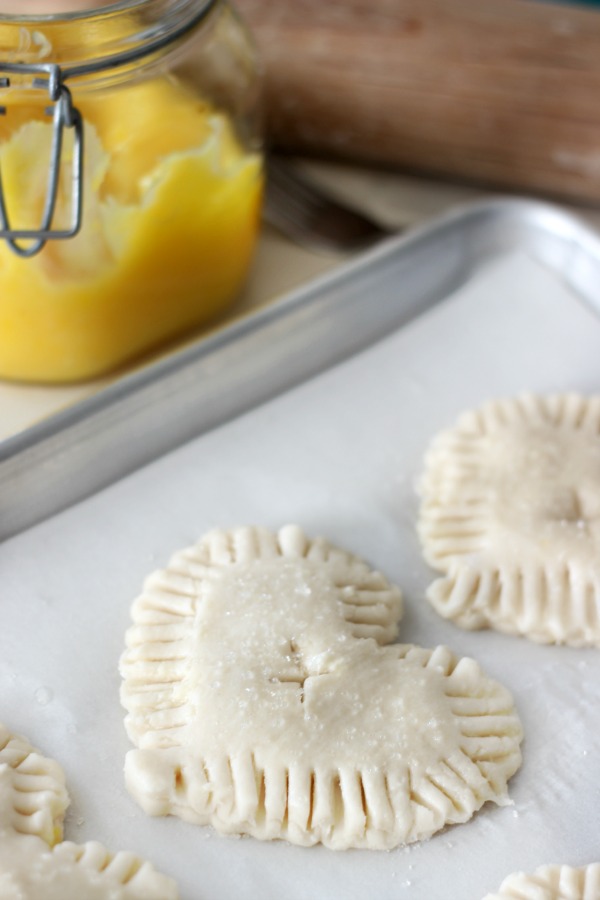 Delicious homemade lemon curd sandwiched between flaky pie crust. These lemon curd hand pies are the perfect combination of sweet and tangy!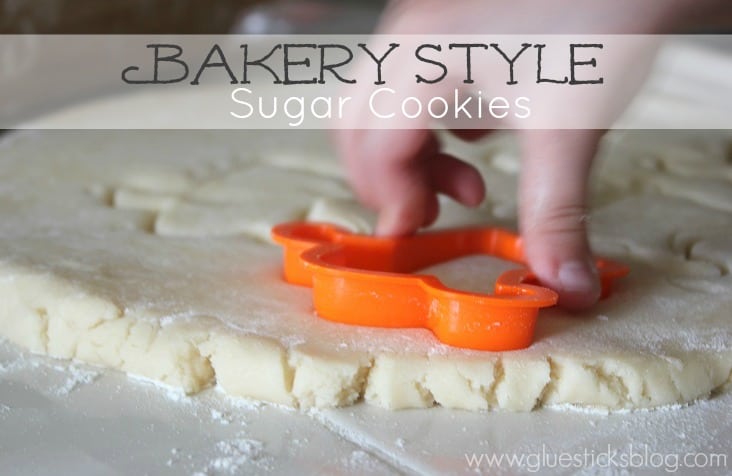 Bakery Style Sugar Cookie Recipe that rivals those of any bakery. Soft, cooked through, melt in your mouth buttery. The best part? No refrigeration is necessary for dough.