A delicious and simple chicken salad sandwich recipe that uses rotisserie chicken! These rotisserie chicken salad sandwiches are perfect for luncheons and are even better the next day! This shop has been compensated by Collective Bias, Inc. and its advertiser.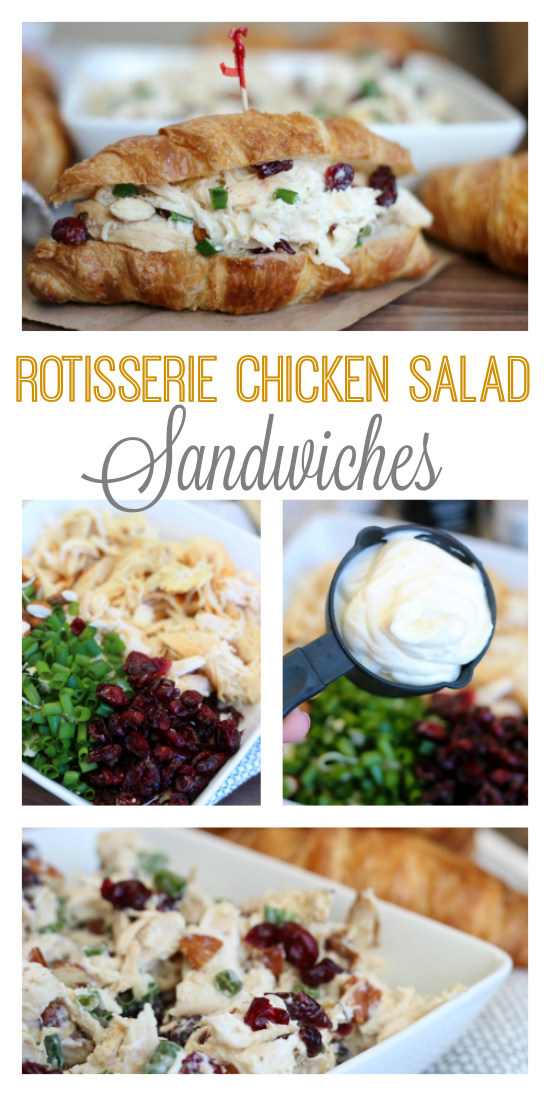 Chicken salad sandwiches are, hands down, my favorite kind! They are also so easy to make and fun to customize. I like making enough to have on hand for lunches all week! Using a rotisserie chicken makes them quick, and easy to make and it also adds great flavor! I've made these for luncheons and they are always a hit with friends.
Here are a few other sandwich recipes for you to try!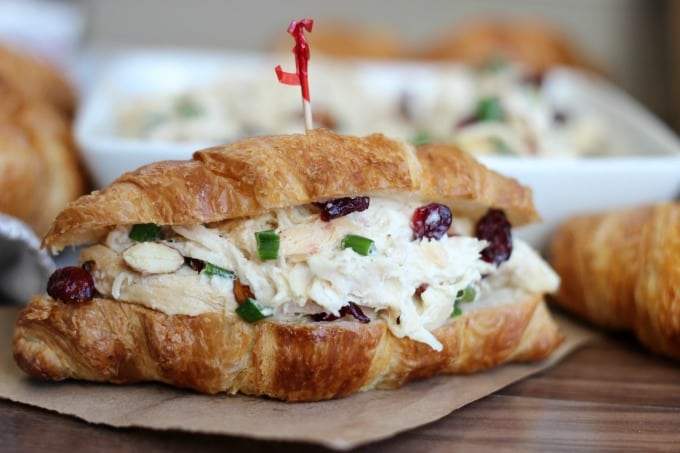 Ingredients for Rotisserie Chicken Salad Sandwiches
1 lb. shredded rotisserie chicken
1/2 c. Craisins (dried Cranberries)
1/2 c. toasted almonds
1/2 c. green onions
1/2 c. light mayonnaise
1/2 tsp. garlic powder
1/4 tsp. poultry seasoning
black pepper and kosher salt to taste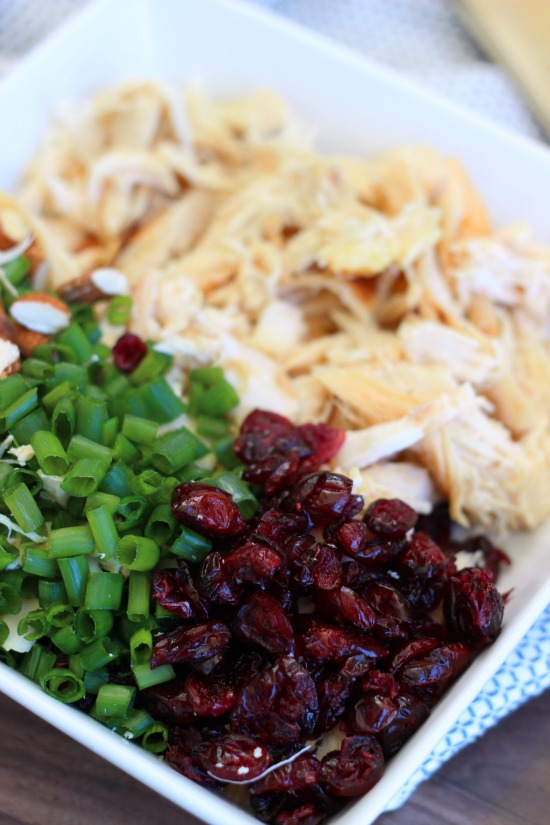 How to Make Rotisserie Chicken Salad Sandwiches
Combine chicken, onions, Craisins, and almonds in a bowl.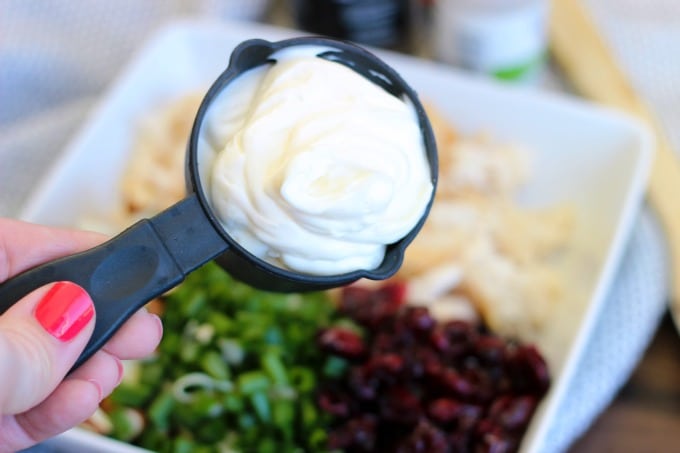 Add the mayonnaise and stir. You can also use Greek yogurt or half mayo, half yogurt for a healthier option.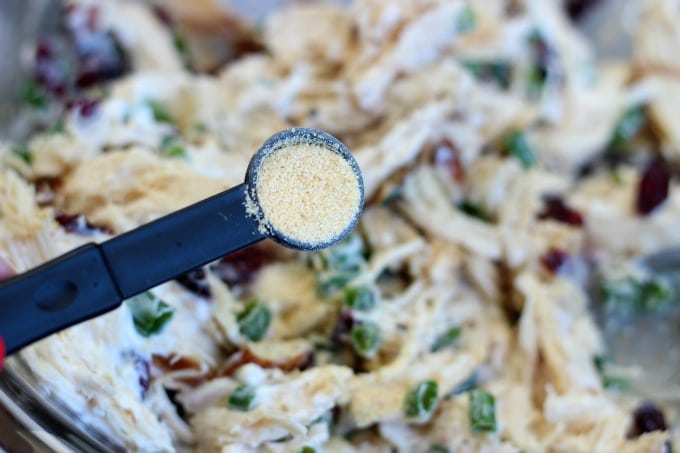 Sprinkle with spices and stir. Refrigerate for a couple of hours to allow flavors to meld.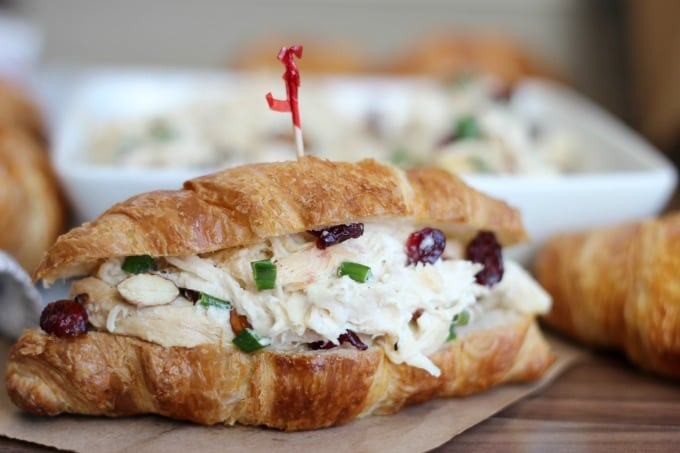 How do you serve chicken salad?
Serve on a whole wheat roll, croissant, or with crackers.
How many sandwiches will this chicken salad sandwich recipe make?
Each batch makes 6 sandwiches. I like the mini croissants (20 pack) from Sam's Club.
How long will the chicken salad last in the refrigerator?
The sandwich filling will stay fresh for 3-5 days. The almonds will lose their crunch after a couple of days so I try to use it within 3 days.
You might also like these salad recipes:
Welcome! I'm Brandy, mother to 5 darling kiddos and a cute black lab named Toby. My husband is in the Coast Guard so we've lived all over the place, turning each house into a home. I love baking, sewing, making cute things with my kids, and sharing what I've learned with all of you!