My absolute favorite scent and flavoring is lemon. I just can't get enough of it! Whether it's lip gloss, candles, cleaning products, fresh lemons, lemonade…it if has lemon in it, I love it. Last month my friend gave us a giant grocery bag full of beautiful lemons from her backyard tree. They smelled heavenly and were absolutely delicious! We made giant pitchers of lemonade and reserved a few to make two loaves of sour cream lemon bread.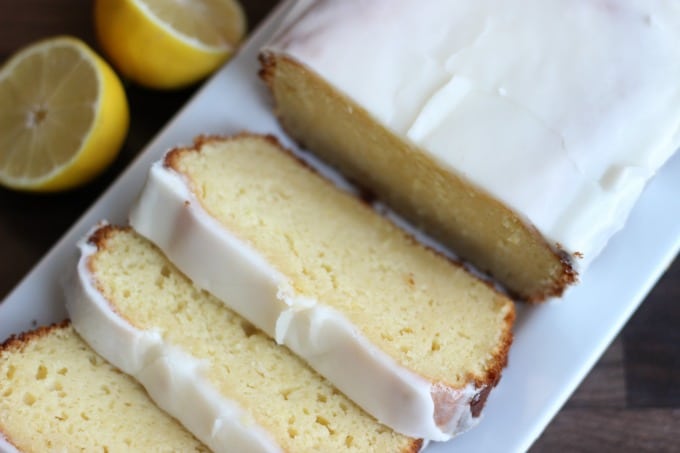 This bread combines lemon juice, lemon zest, and a punch of lemon extract for a bold flavor. And the icing? It has lemon in it as well, and really is the icing on the cake–err..loaf? I love the tanginess of the icing. It would be delicious on sugar cookies as well. I always add a box of pudding mix to the breads that I make. I like the added moisture and sweetness it brings. I usually use vanilla, but lemon pudding mix would be great in this bread too.  And I always make 2 loaves for our large family. The extra loaf can always be shared with a friend!
We call this a loaf since it is baked in a loaf pan and it is easier to justify having a slice or two for breakfast, but let's be honest here, it's CAKE. My kids say it is as good as Starbuck's Lemon Loaf, but we still snag a slice every time we go there too.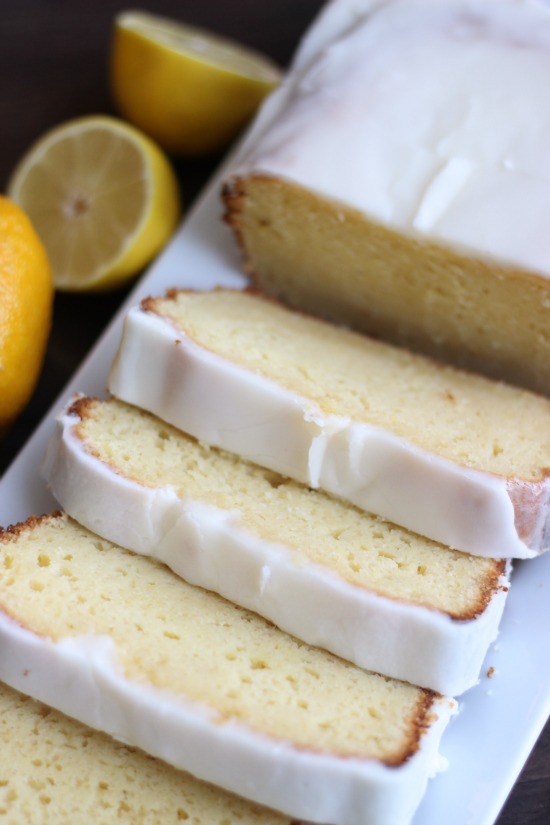 Sour Cream Lemon Loaf
Yield: 2 loaves
As a reference, I used about 5 medium sized lemons for the zest and juice needed for these loaves.
5 eggs
2 c. sugar
16 oz. sour cream
1 c. vegetable oil
1 (5.1 oz) package dry vanilla pudding mix
1/2 c. milk
3 T. lemon extract
3 T. lemon zest
3 c. flour
4 tsp. baking powder
1 tsp. salt
Glaze:
6 T. butter, room temp.
3 C. powdered sugar, sifted
1/2. c. lemon juice
Preheat oven to 350 degrees.
Whisk eggs, sugar, and oil together until smooth. Add sour cream, pudding mix, and milk. Stir.
Add lemon zest, lemon extract, and dry ingredients.
Grease two loaf pans. Divide mixture in half and pour into pans.
Bake for 55 minutes. Insert toothpick into the center of one loaf. It will most likely not be done yet and will have dough on it. Tent with foil and continue to bake until the toothpick comes out clean. Check every 10 minutes.
Cool in pan for 20 minutes. Run a butter knife around the edges of the pan and then invert pan to remove loaves. Turn loaves right side up and cool completely on a baking rack.
Mix ingredients together for the glaze, adding lemon juice a little at a time until desired consistency is reached. Spread over cooled loaves.
You might also like…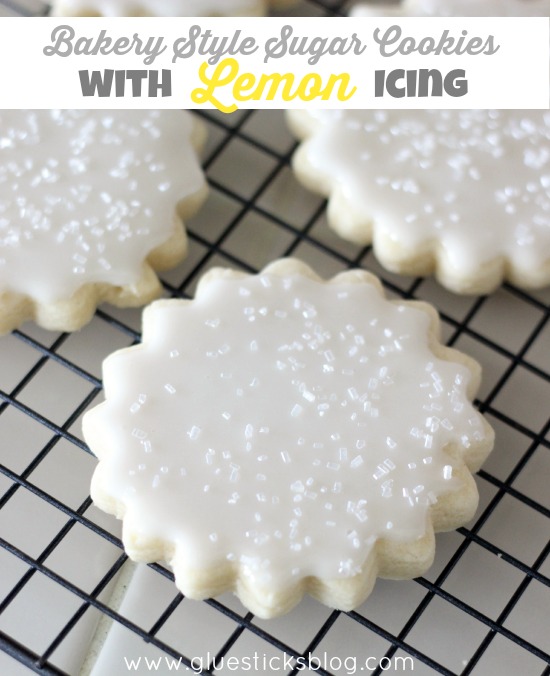 Sugar Cookies with Lemon Icing