What can you make with a 2-liter soda bottle and some tape? Why, the best soda bottle sprinkler around, that's what!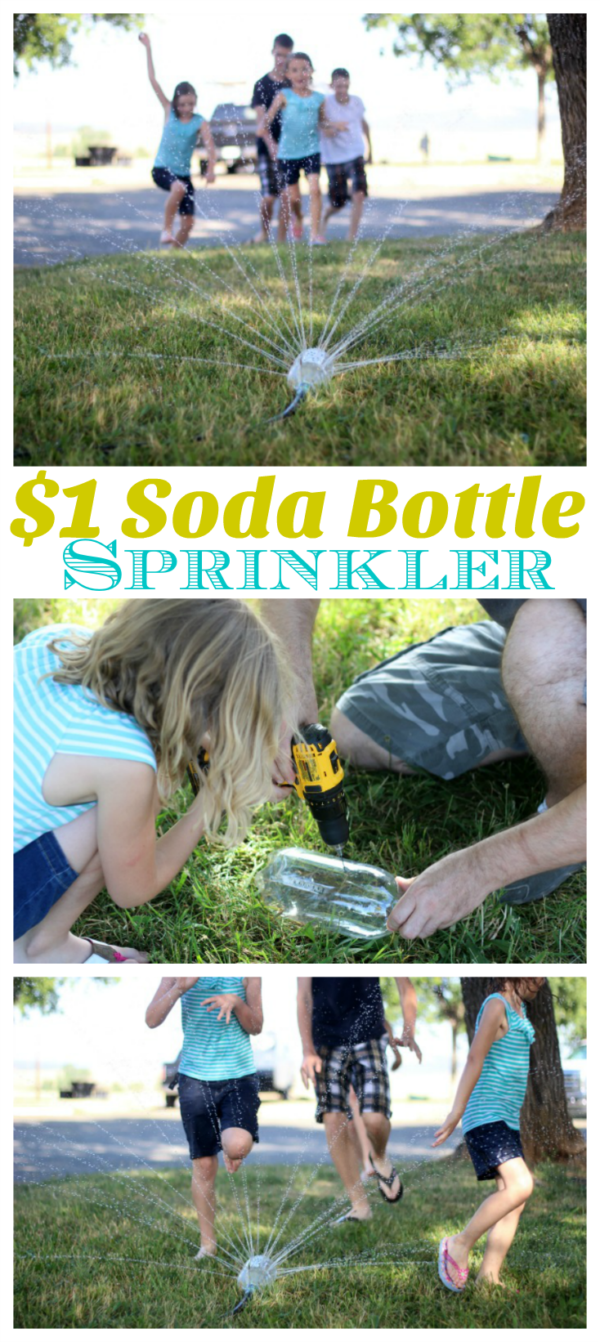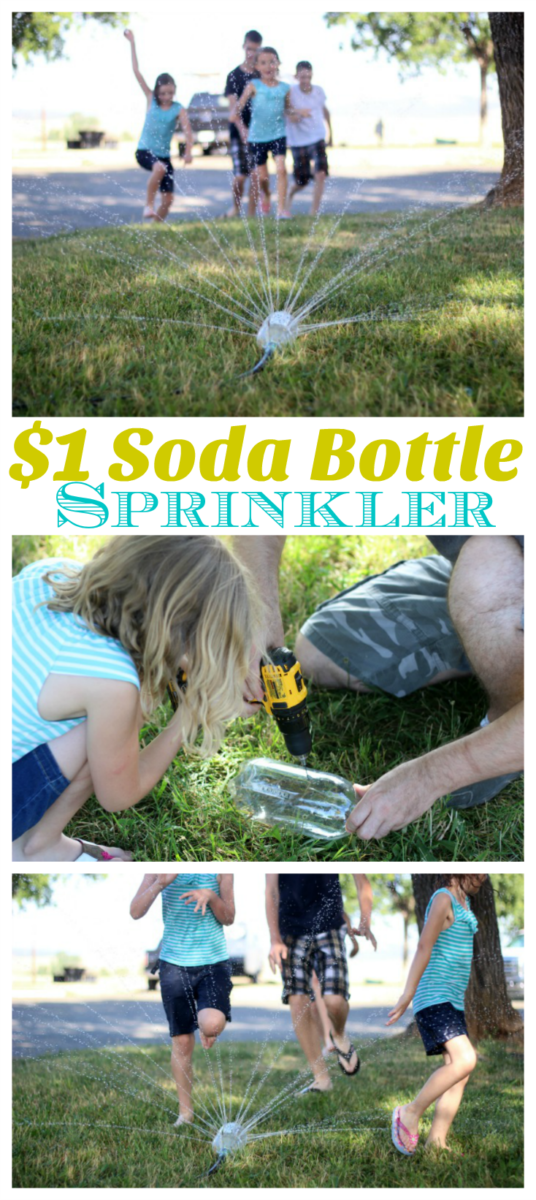 What do you do when you are living in an RV for 2 months in the summer with 5 kids while moving across the country? You get creative! The kids enjoyed a lot of time outside playing in the trees, going on walks around the lake, playing on scooters, and doing sidewalk chalk, but a heat wave rolled in and temps were hitting upwards of 108.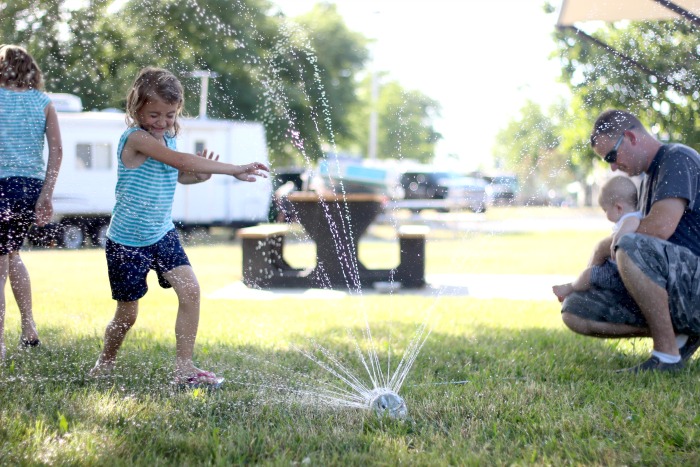 My husband got creative and made the kids a homemade soda bottle sprinkler out of a 2-liter soda bottle and some duct tape. It was, literally, a 5-minute project.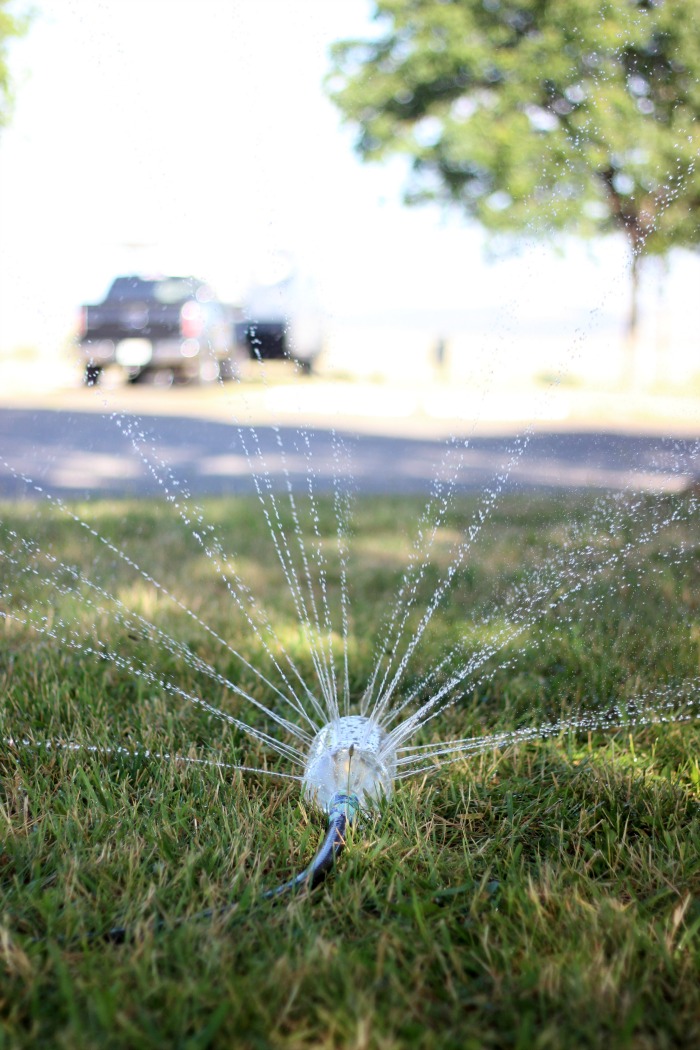 Homemade Soda Bottle Sprinkler
Would you like to make your own? There's not much to it, it's just 3 easy steps! Click the video above for photo instructions or stop by the Little Passports Blog for my full tutorial.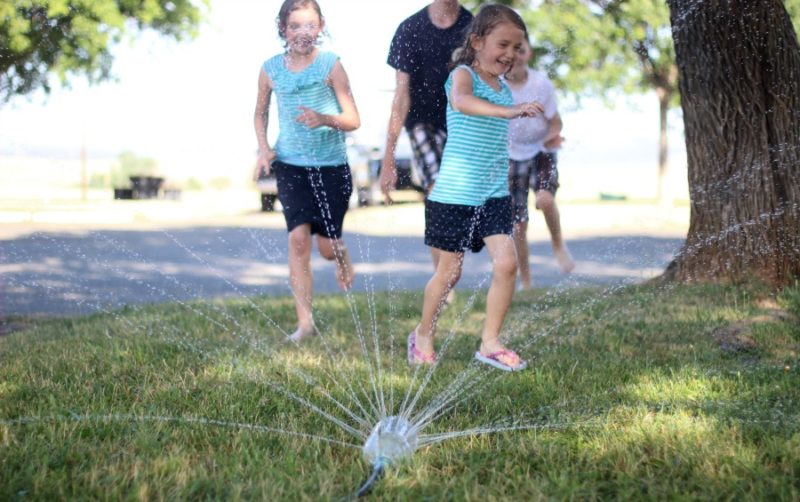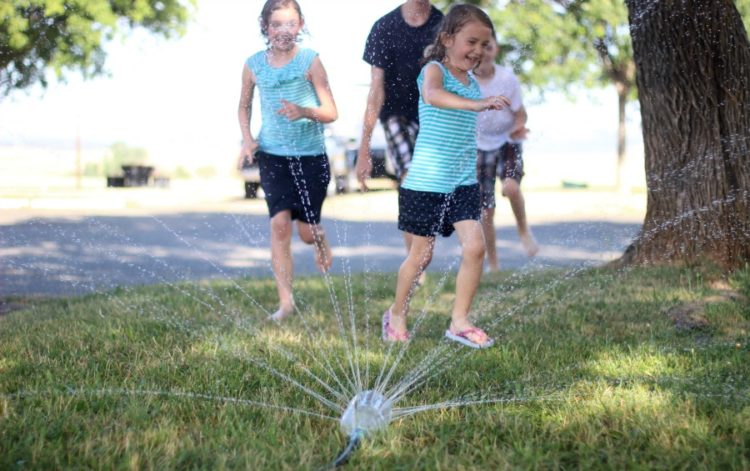 Have you made your own homemade sprinklers before? My husband and the kids made PVC ones years ago. They were inexpensive, too, but this soda bottle one was definitely the quickest sprinkler we've ever put together.
You might also like these other fun summer activities for kids…
30+ Summer Activities for Kids
A collection of summer activities, crafts, and treats to make with the kids this summer!  Homemade bubbles, soaps, ice cream treats, games and more!
A science experiment, crowd pleaser, and boredom buster all in one! Sidewalk paint rockets! We made an entire rainbow of them and had fun setting them off and decorating the sidewalk in the back yard. The kids had friends over and everyone got involved with the mess!
Birdseed feeders are easy for kids to make and require only a few ingredients! Hang them in a tree and take notes on the types of birds who come along to snack on them!