A science experiment, crowd pleaser, and boredom buster all in one! These sidewalk paint rockets splatter colorful bursts of chalk paint on the ground and clean up with water! This post contains an affiliate link.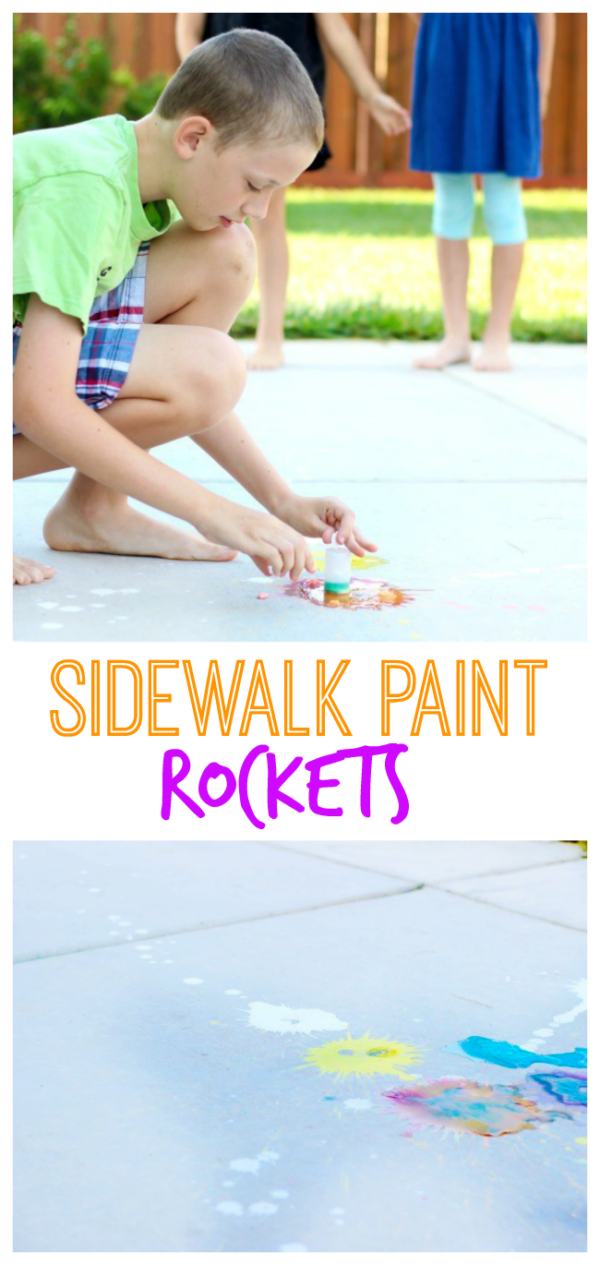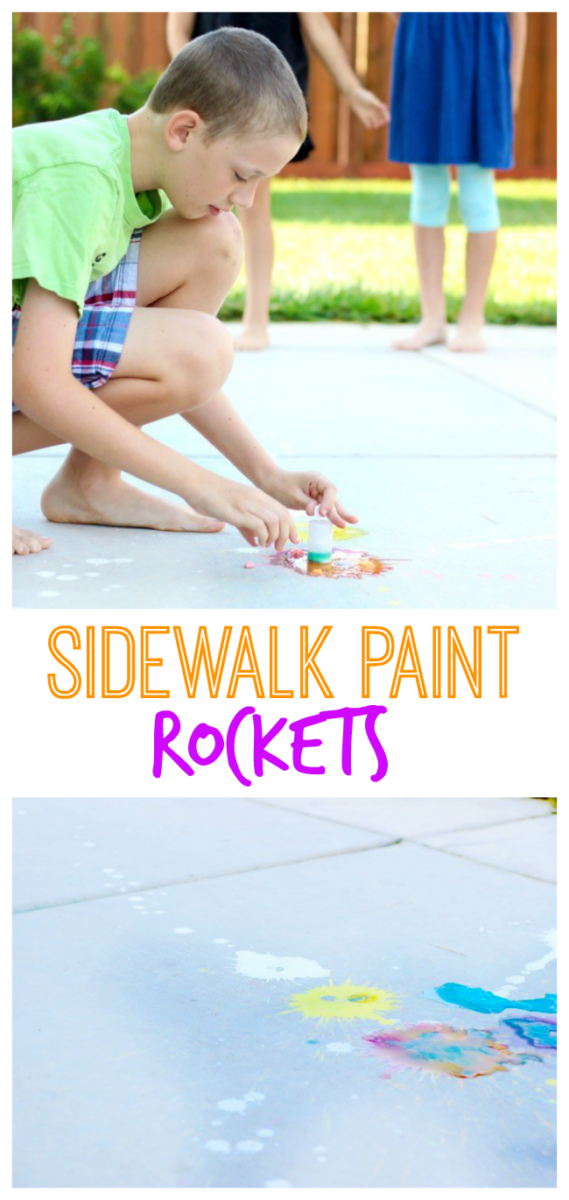 We made an entire rainbow of them and had fun setting them off and decorating the sidewalk in the backyard. The kids had friends over and everyone got involved with the mess!
We've made sidewalk paint out of corn starch, water, and food coloring many times. Did you know that if you add an antacid tablet and capture it in a small container that the gasses will build up and explode? I saw this idea in a kids magazine years ago and it was so easy!
Here's how to do it!
Sidewalk Paint Rockets
Supplies:
antacid tablets
cornstarch
food coloring
water
Add 2 drops of food coloring to each container, followed by 1/2 tsp. cornstarch.
Fill with water until canister is 1/3 full. Stir.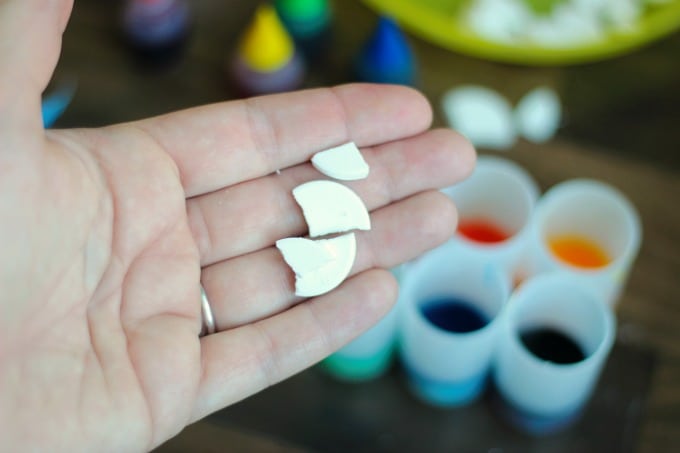 Break an antacid tablet into 3 or 4 smaller pieces. You will need one full tablet (broken into smaller pieces) per canister.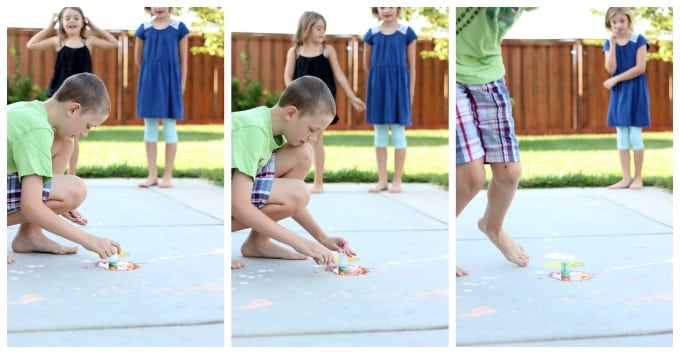 And now for the fun part!
Place the canister on the ground with plenty of clearance space. QUICKLY add the antacid tablet pieces, snap the lid onto the canister, turn it over so that the lid is against the ground, and RUN!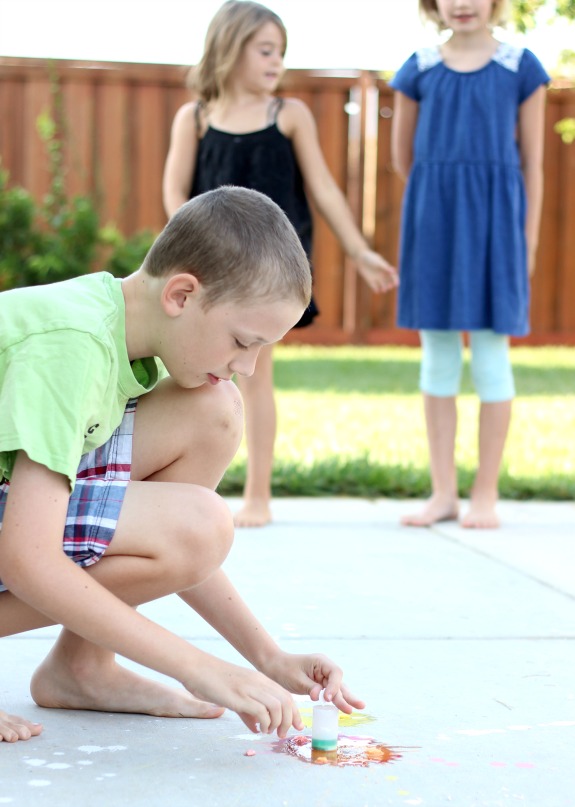 The canister will shoot high into the air, leaving behind a colorful starburst behind! You can't stop at just one rocket. Keep setting them off until your sidewalk looks like it has been beautifully tie-dyed!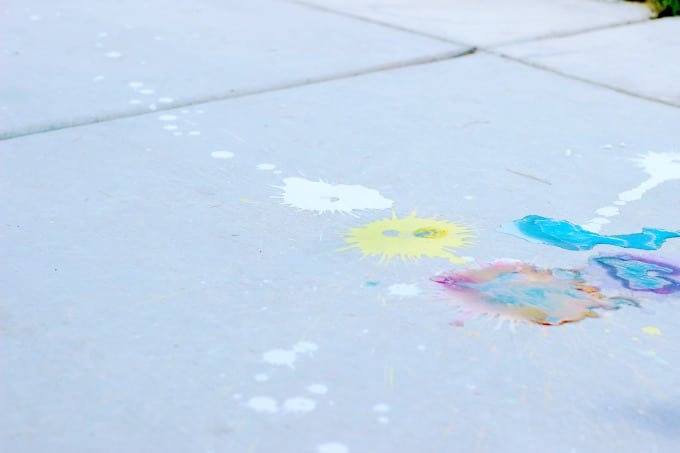 Hose down the sidewalk with water when you are ready to clean up.
Here are 5 more fun antacid tablet science experiments to try!
You might also like…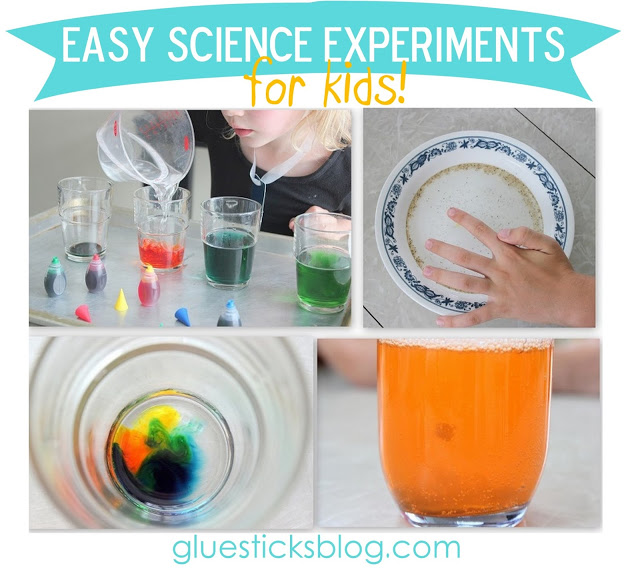 Sidewalk paint rockets, colored carnations, fizzy water, bobbing raisins, balloon rockets and more! This collection of easy science experiments for kids is a great way to spark curiosity and creativity during the summer months off of school!


A collection of fun dinosaur activities for kids! Dinosaur egg soap, and an ice excavating activity!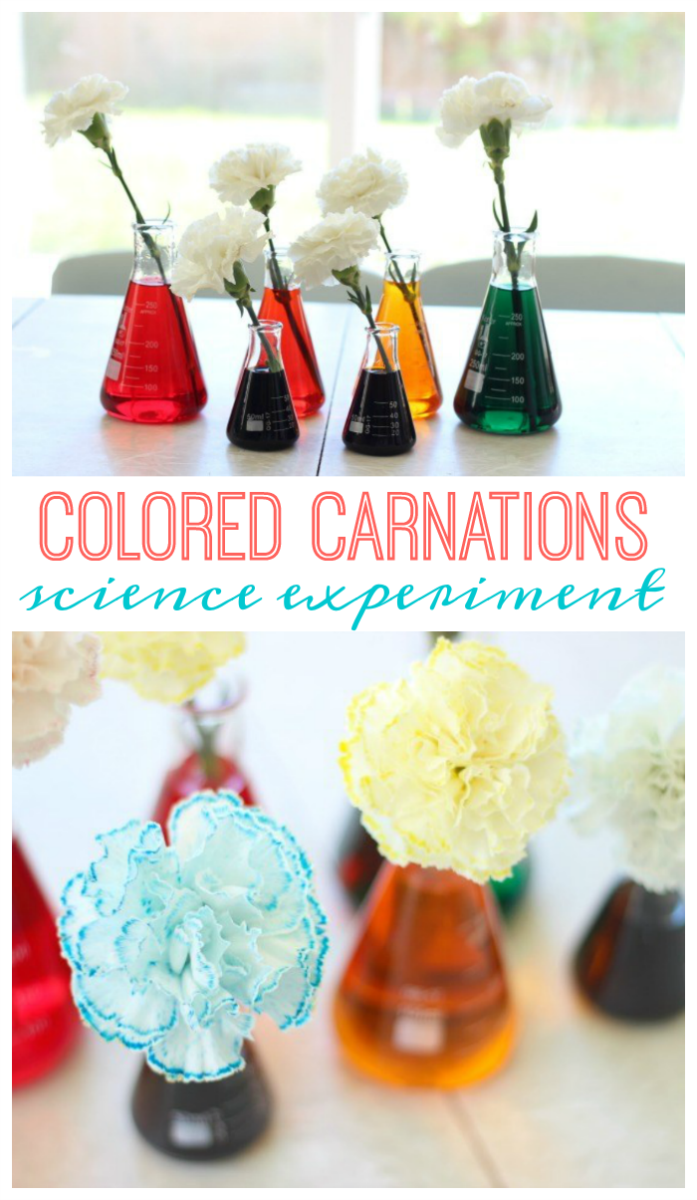 Colored Carnations Science Experiment
A science experiment and beautiful centerpiece all in one! Watch as the color rises through the stem and throughout the petals like magic!
Welcome! I'm Brandy, mother to 5 darling kiddos and a cute black lab named Toby. My husband is in the Coast Guard so we've lived all over the place, turning each house into a home. I love baking, sewing, making cute things with my kids, and sharing what I've learned with all of you!