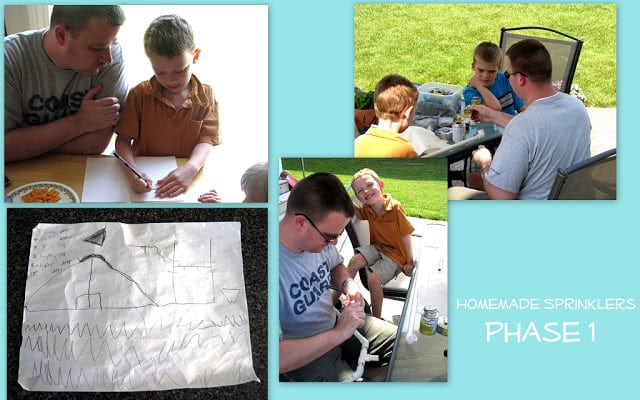 On Saturday, Derrick decided that he was going to help the boys make their own sprinklers. I would never have thought to do such a thing! He sat down with them and they designed exactly what they wanted. The "blue prints" as the boys called them were pretty cute. I love how Aaron added all of the grass and water in his.
Then we went to Lowe's. While Kaylee and I picked out hanging flower baskets, the boys browsed up and down the plumbing aisle, picking out PVC pipe fittings for their sprinklers.
They worked all evening gluing, drilling, and testing, until they came up with these…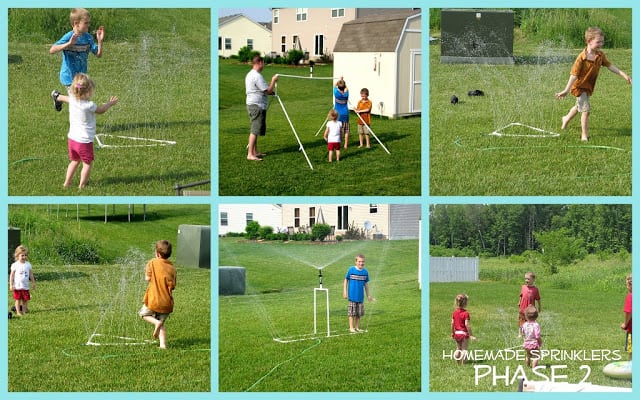 SO AWESOME! They even attempted a HUGE family sized sprinkler, but it couldn't handle all of the water pressure and kept exploding, so that one will have to go back to the drawing board, but the PVC water gun was a success.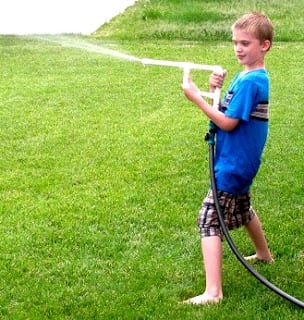 Was it cheaper to make sprinklers vs. buy one at the store? Probably not, but they had so much fun planning and working with Derrick that it was worth every cent.
We hosted a summer party in our backyard for a bunch of friends this afternoon (more details on the party to follow in a couple of days) and the kids all had fun with the sprinklers!