Make a bib out of a washcloth and a placemat in 30 minutes to catch spills from the messy little ones in your home! Two easy sewing projects for beginners! This shop has been compensated by Collective Bias, Inc. and its advertiser. This post contains an affiliate link.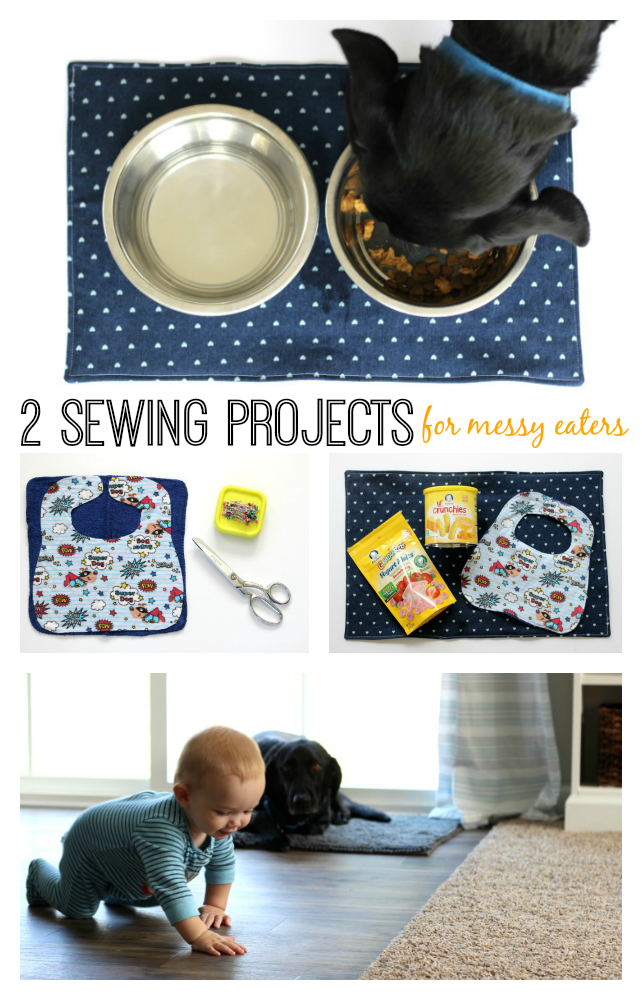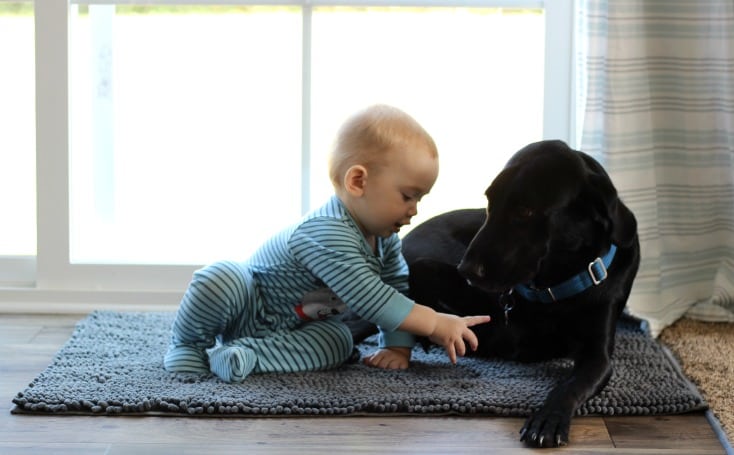 Today we're talking about the two members of our family who provide us with the BEST entertainment. They are always making us laugh. One chases flies, drools for food, and loves a good belly rub. The other babbles, is constantly smiling, and spends most of his day crawling around and getting into trouble. I'll let you guess who is who.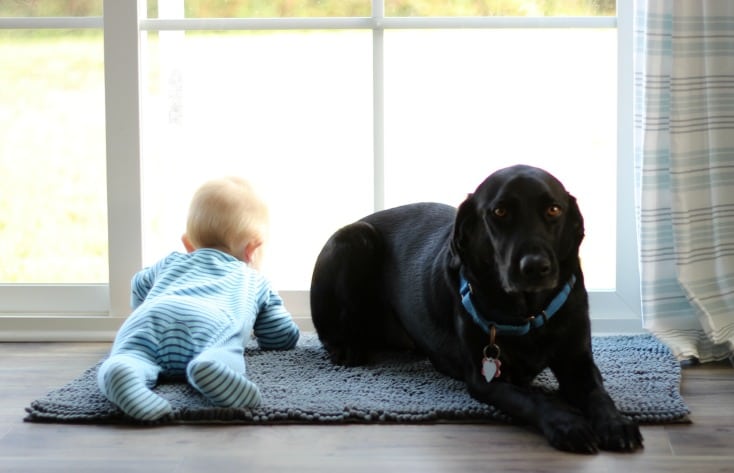 Toby has the patience of Job when it comes to putting up with Mac. Mac is always trying to grab his license tags, playing with his tail, and pat him on the head. Lately he's figured out that the dirty green tennis ball around here belongs to Toby so every time he finds it he brings it to Toby and tries to give it to him. Toby kind of looks at him like, "I'm not sure what I'm supposed to do." Like he isn't sure if he's allowed to take the ball from the baby, ha!
Mac's favorite thing to do is find Toby's water dish, dump it out and splash in it. It never fails, I forget to put the dish up on the counter almost every day.
So Mac gets a fun water sensory activity every day. Doh!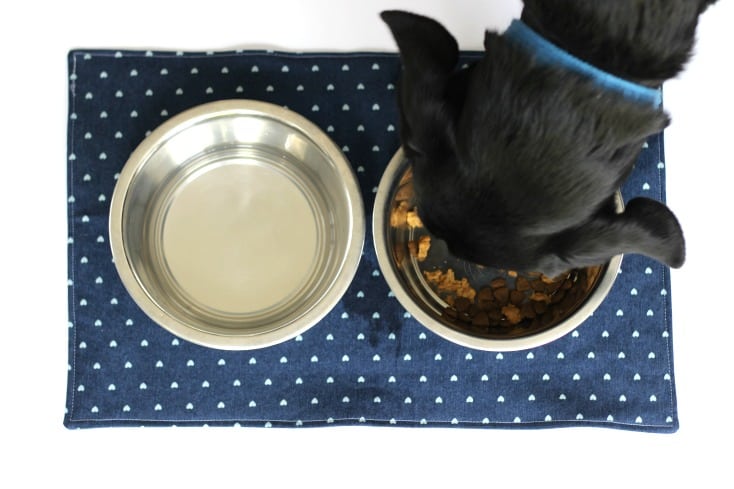 Even without Mac dumping out Toby's water dish, water inevitably ends up on the floor every time he takes a drink. I found some stretchy denim fabric in my stash and whipped up a quick doggy placemat to catch those drips!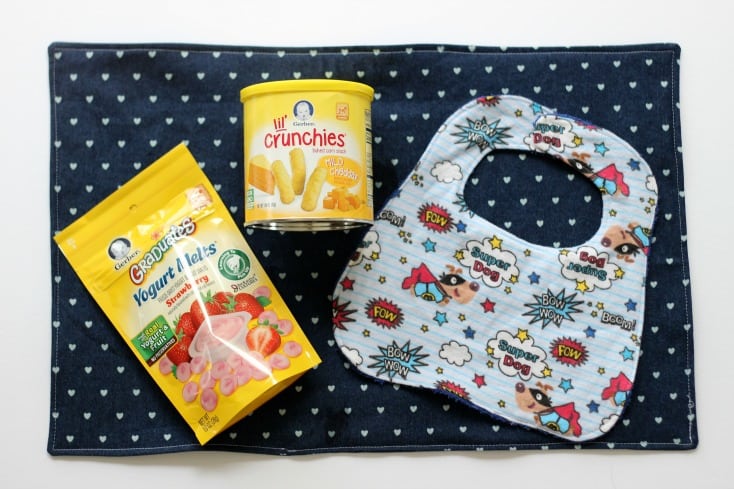 And while I was at it, I decided to make a bib for our other messy eater. Isn't that fabric darling? It was leftover from a pillow that I made for Toby a couple of years ago. I lined the back with a wash cloth so that it is nice an absorbent.
Both projects are SUPER easy to make, perfect for beginners, and come together in about 30 minutes.
For 60 more sewing projects, check out my sewing book for kids!
Make a Dog Bowl Placemat
Supplies:
2 rectangles of fabric (14″x 22″)
1 14″ x 22″ thin quilt batting or felt
Pins
Scissors
Sewing Machine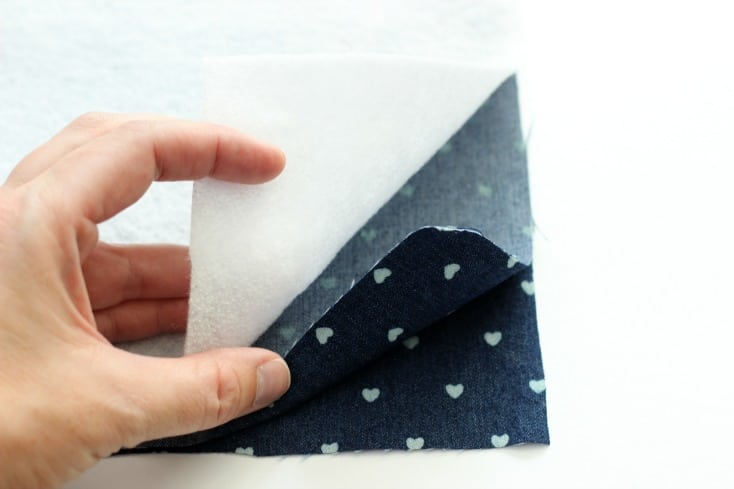 Layer your fabric and interfacing as follows: one rectangle (right side up) and one rectangle (right side down) with a layer of batting on top.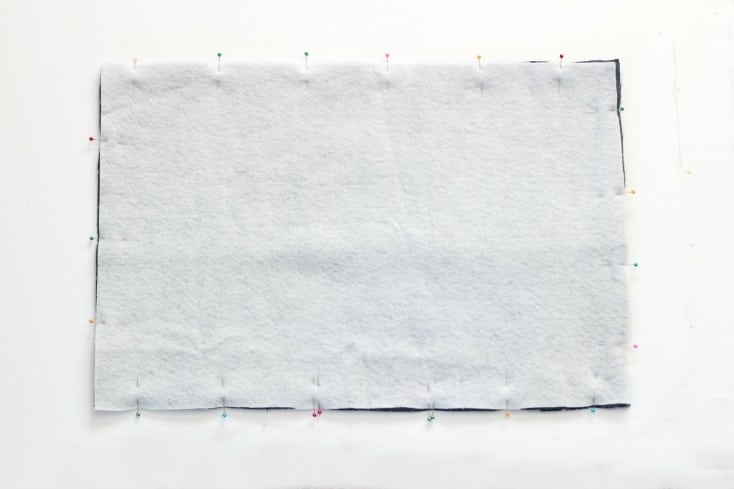 Pin all the way around, leaving an opening on the bottom for turning right-side out. I like marking the opening with double pins so that I remember to stop sewing once I get there.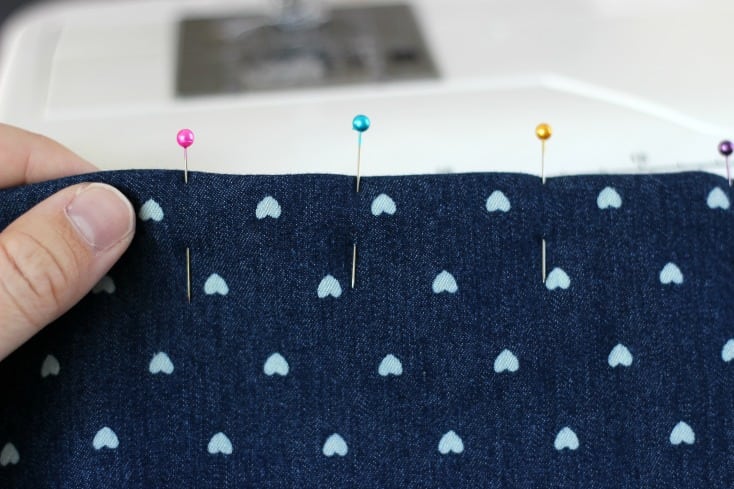 Clip corners and turn right-side out. Fold over the opening and pin.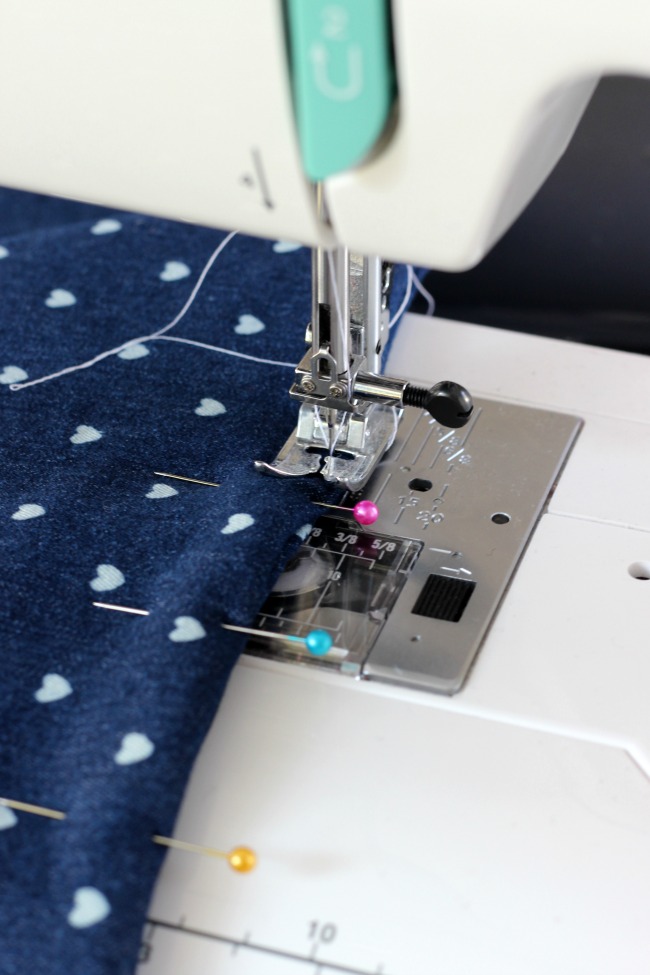 Top stitch around entire perimeter.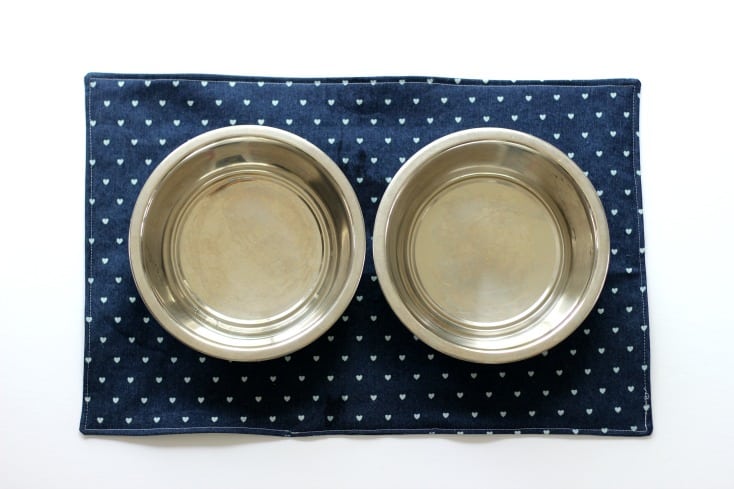 Toby uses two standard sized bowls. He's a 60 lb. black lab. If your dog is bigger or smaller you may have to adjust the size of your dog mat.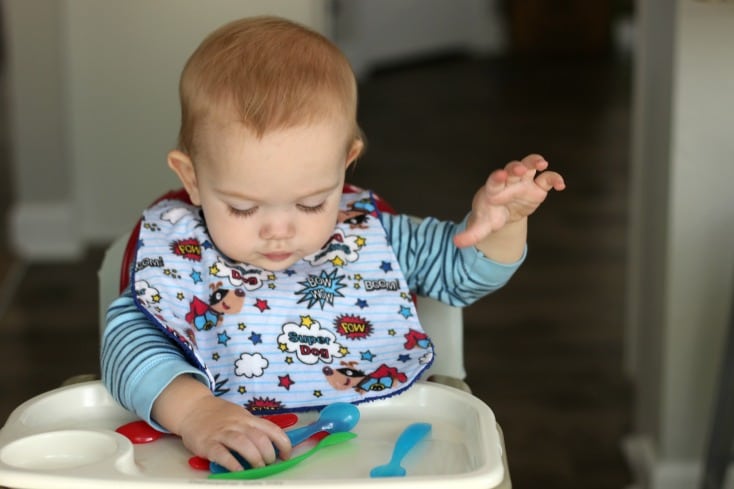 And now a quick project for our other messy little eater. You can actually make a bib out of a wash cloth! For older toddlers you can use a hand towel!
Make a Bib Using a Wash Cloth
Supplies:
1 wash cloth (mine was 9″x10″)
Flannel fabric
1″ piece of Velcro
Pins
Scissors
Sewing Machine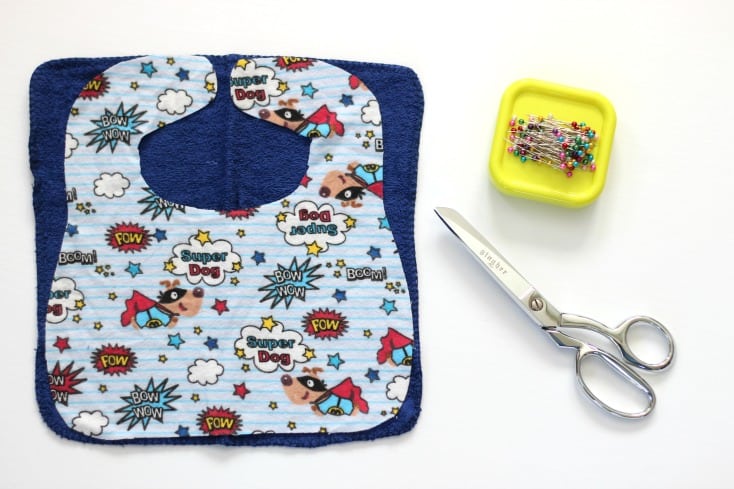 Using the
printable template
, cut out one bib shape from your flannel and one from the wash cloth (you can also use terry cloth that you purchase by the yard).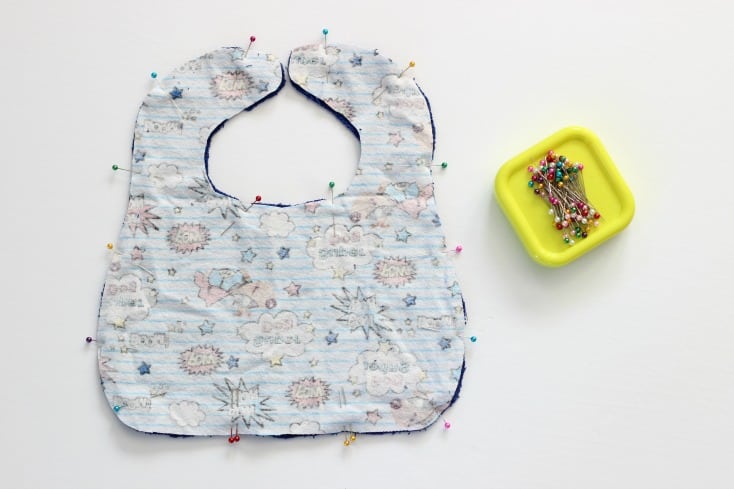 Pin with right sides facing each other. Leave an opening at the bottom to turn right-side out. Stitch all the way around, turn right-side out. Fold over opening, pin, and then top stitch around entire perimeter.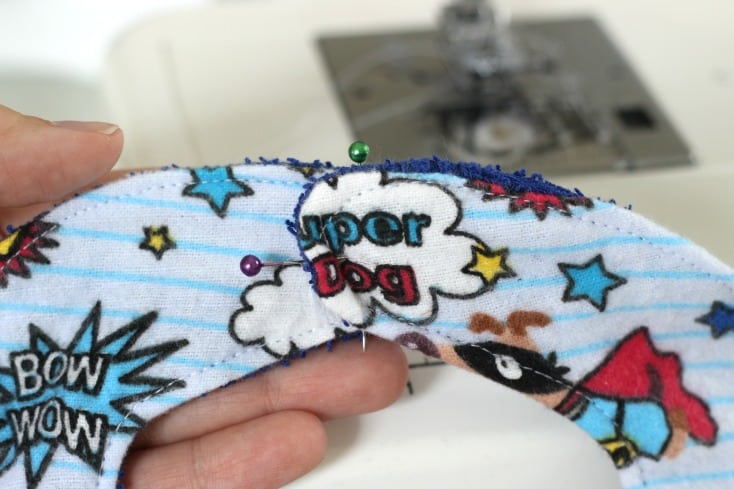 Pin Velcro to top of one closure and the back of the other closure. Stitch in place.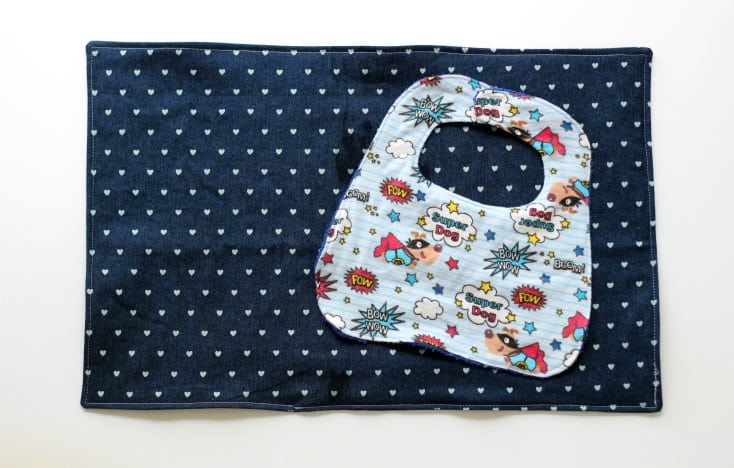 The dog mat is the perfect size to use for kids too! 😉
You might also like…