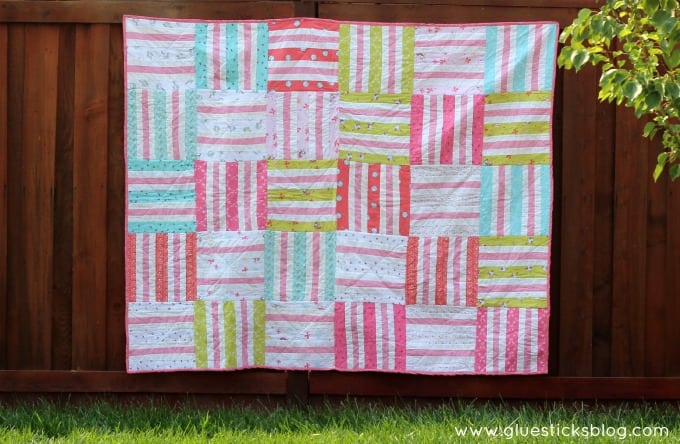 I have a new love; Quilting. It all started with the one I made using my grandmother's appliqués and I just can't seem to stop! My instagram feed is flooded with beautiful photos of quilts and fabrics. Maybe I should stop following so many talented ladies because unfortunately fabric doesn't grow on trees and all those photos make me want to stockpile it!
This is the first of four quilts that I plan on making. One for each of my children. I've never made them anything larger than a toddler sized quilt for them.  It's been so much fun choosing the colors and patterns and can't wait to see how they finish up! Each is going to be a throw size (12″ shorter than a twin). I plan for these to not be on their beds, but dragged around as the perfect blanket for movie nights, sick days, and traveling. They are meant to be used. A lot.
I still have a lot to learn, but the process has been fun and incredibly addicting.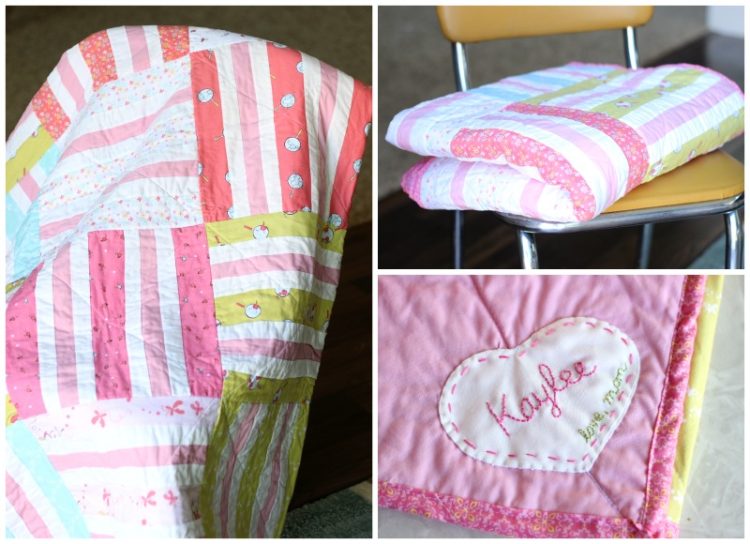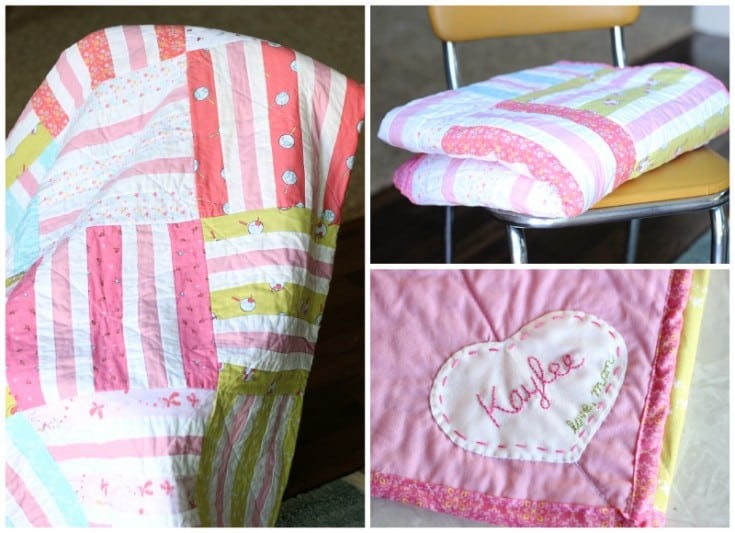 I chose a simple strip pattern for Kaylee's and used a Butterfly Dance jelly roll  (Riley Blake) for the main fabrics. The backing is a sheet and the binding is clearance fabric that I got for a steal. It coordinated perfectly! It was an easy sew which is perfect for me since I am not ready for anything complicated and pieced. A couple of the squares didn't end up being completely straight, but my corners all lined up so I am happy with that.
I added a hand stitched patch and wrapped it up for her birthday.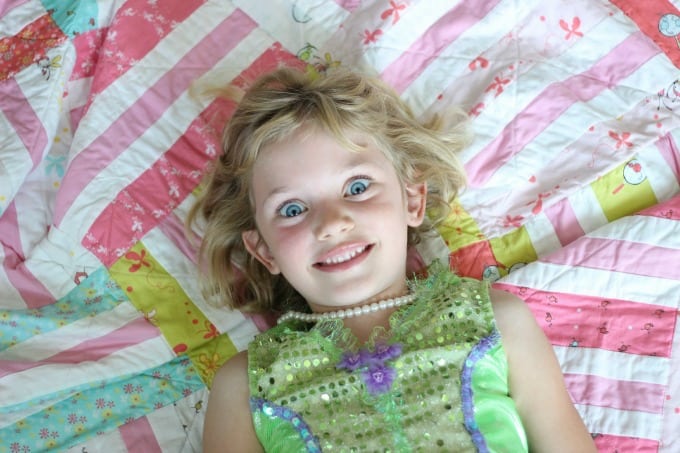 Natural expressions seem to be a thing of the past these days, but I still love this picture. She is a crack up!
 Quilt pattern: Cluck Cluck Sew's Wicker Quilt