If your little girls are like mine and follow you into the kitchen every time you start to pull out baking supplies then this post is right up your alley! This chocolate pen makes decorating and molding chocolate a snap! Fill with your favorite color of melting chocolates, turn on the pen, and draw! Thank you, Chocolate Pen, for sponsoring our weekend baking fun! This post contains affiliate links.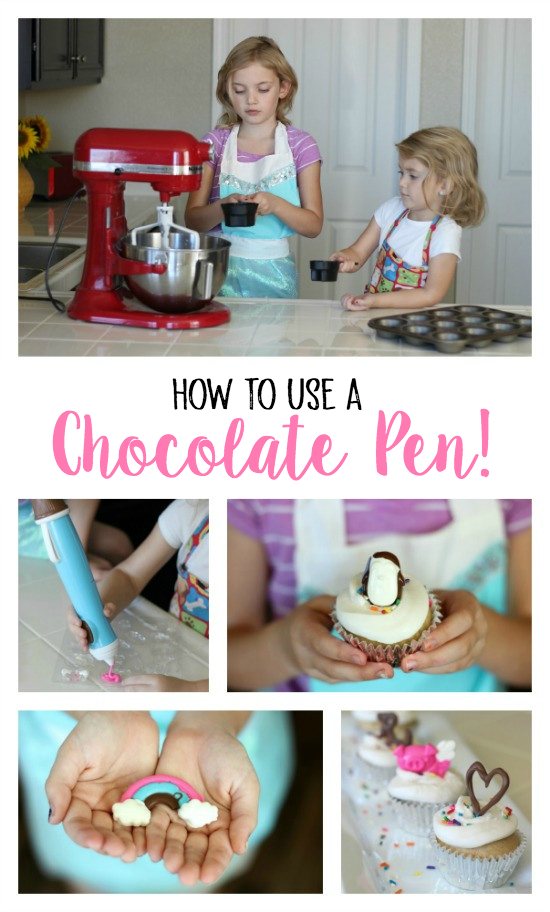 I just love my little girls. They are so sweet and cute and LOVE to create. Coloring, crafting, side walk chalk, play dough, and BAKING. Especially baking.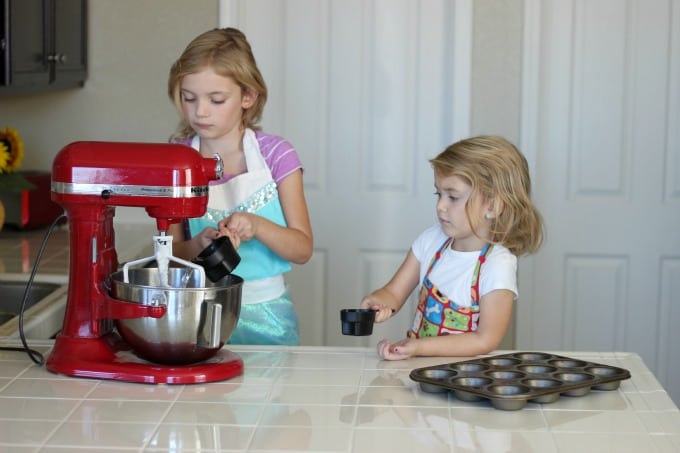 They'll see me get out flour, sugar, and bowls and within minutes they are pulling out aprons and pulling up stools to help. This always ends up being more work for me, but they have so much fun. I'm looking forward to the day that they cook and bake for me! 🙂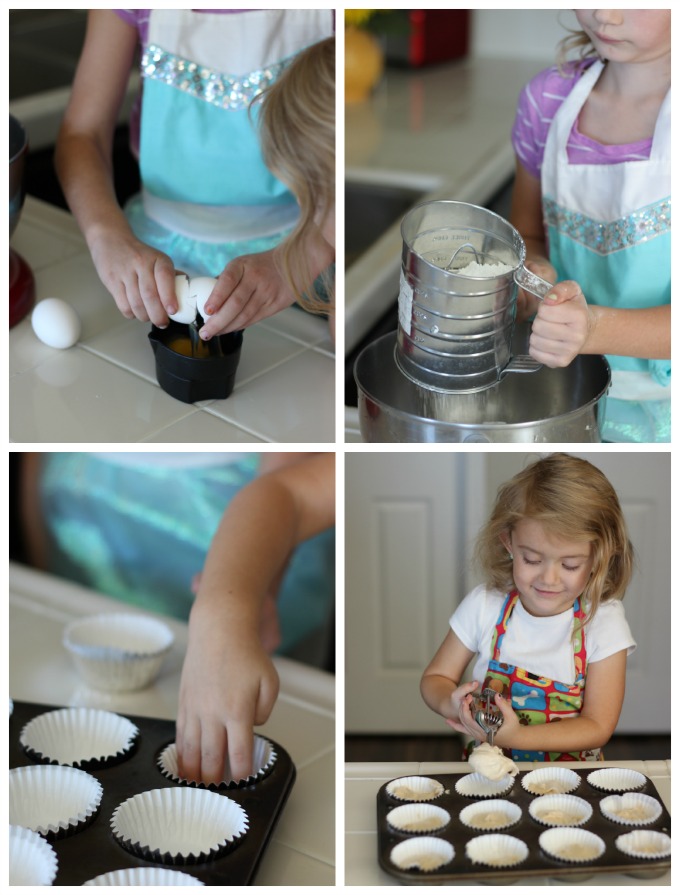 Ruby is still working on learning how to crack an egg, but Kaylee is a pro and enjoys doing it. They both take turns pouring things into our mixing bowl, and sampling things along the way.
Baking teaches them so many things! Hand-eye coordination, fractions, reading, and PATIENCE.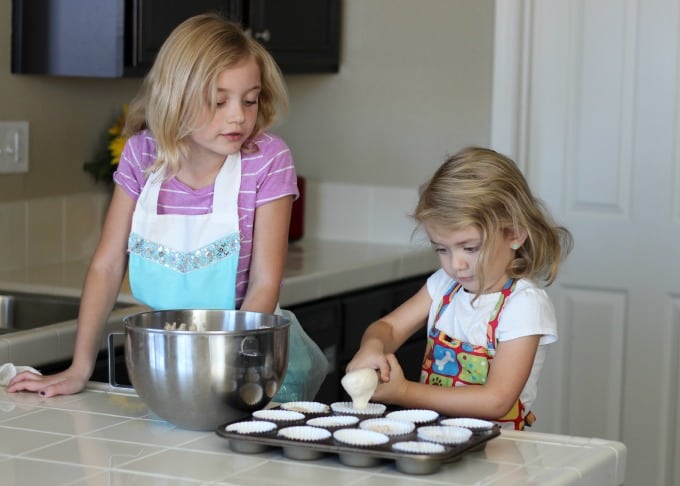 Kaylee received some birthday money this year and asked if I could help her find some baking supplies to buy with it.
"Not kid supplies, grown up supplies!" 
Meaning: supplies that actually work, not miniature plastic toys. We are working on finding her some fun things that she can use her money towards and also some things for Christmas gifts. In the meantime, she was absolutely thrilled to try out her new
Chocolate Pen.
We make a lot of things with melting chocolate. It is so versatile, comes in so many colors and flavors and is fun to work with. The pen is nice because it makes it easy for kids to make small chocolate molds without squeezing the bag or having a lot of chocolate flow out of the bottle. We made tons of cute little characters (it comes with 50 molds), had fun writing words and drawing shapes to harden and stick on the cupcakes, and even decorated the cupcakes directly with the chocolate pen.
More Kids in the Kitchen Activities Your Kids Will Love!
Cake Mix Cookie Bars: an easy baking recipe for kids
Kids Can Draw and Mold Chocolate with a Chocolate Pen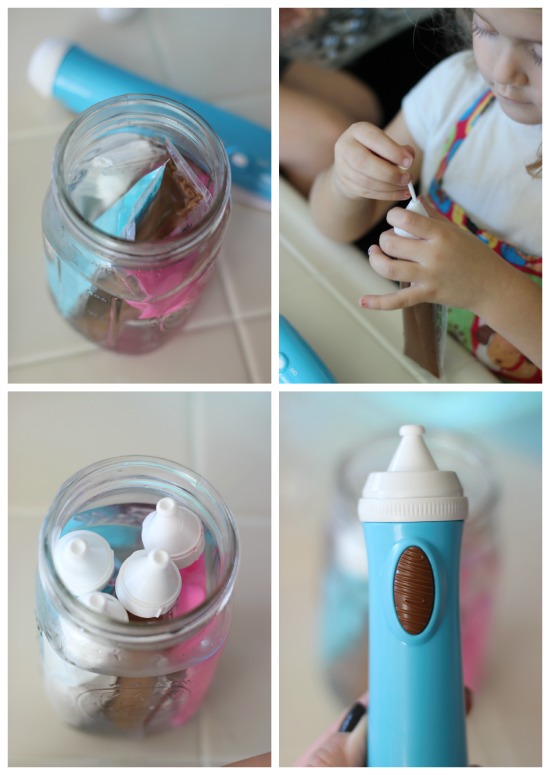 My favorite part is that there is very minimal clean up. Each kit comes with several types of chocolate inserts.
How to Use a Chocolate Pen
Step 1: Warm the chocolate pouches in a cup of warm water (no double boiler, yay!) until they are soft.
Step 2: Trim the top open, attach a nozzle, fasten, and load into the pen!
Note: I found their video helpful to make sure we did it right the first time. It was easy and super quick to swap out colors.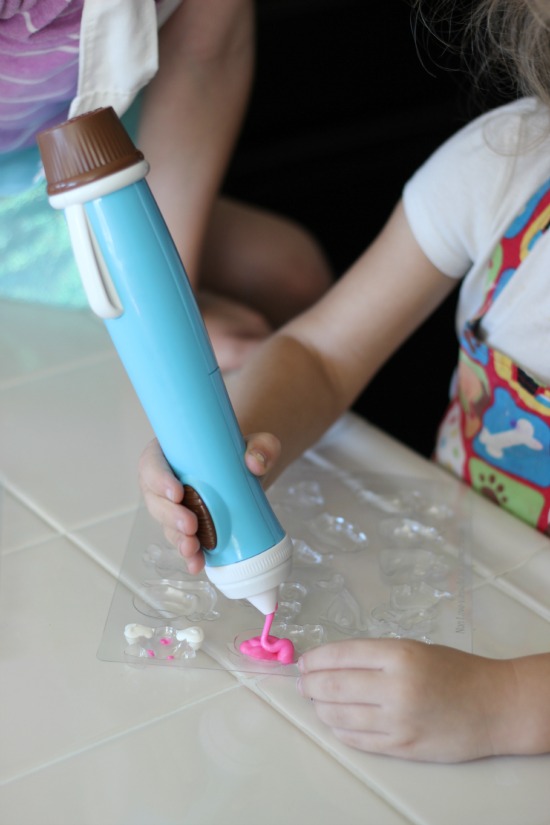 Step 3: Fill the mold with chocolate using the
chocolate pen.
Note: The pen has an on/off switch to eliminate messes. We found that turning it off about 1 second before you are done worked best to prevent any overflowing.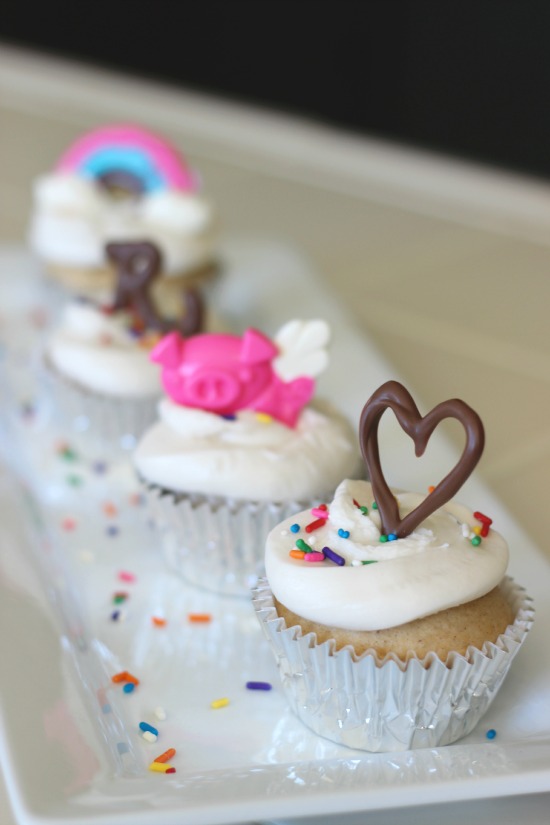 Step 4: Let the mold sit until the chocolate is firm.
We made an entire batch of deliciously cute cinnamon bun cupcakes, all topped with chocolate. Here are some of our favorites: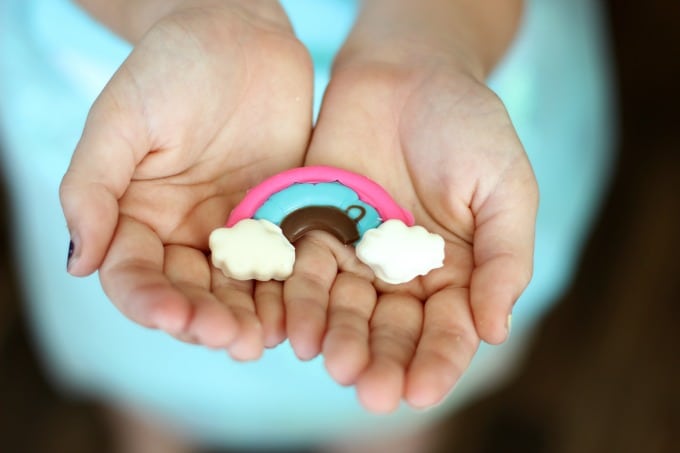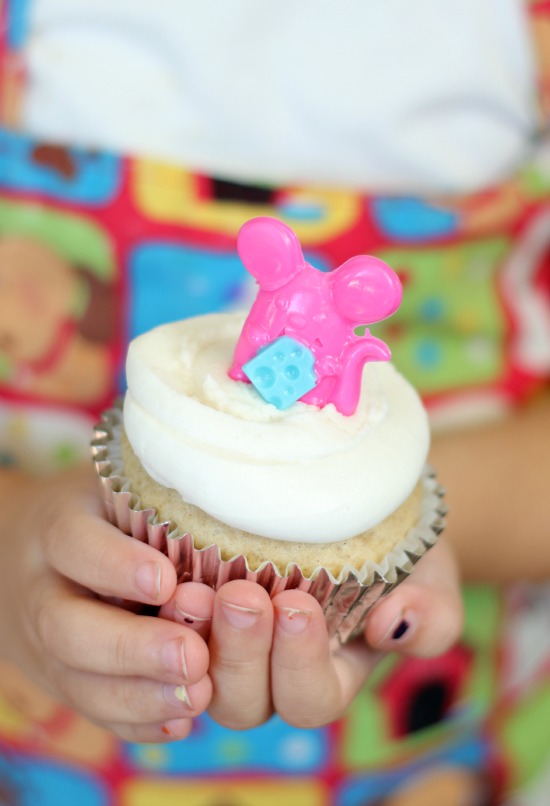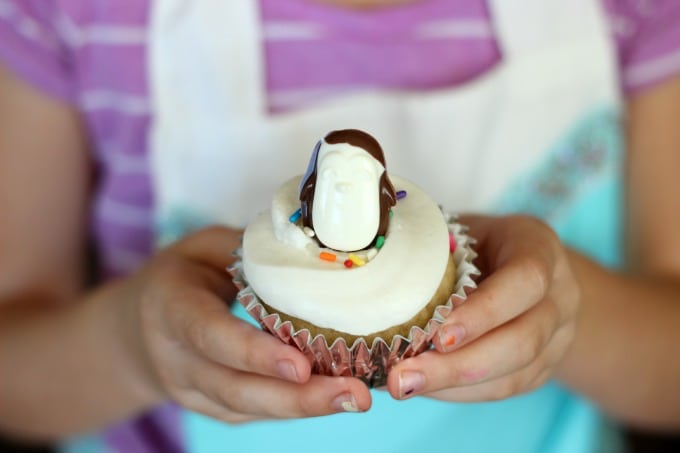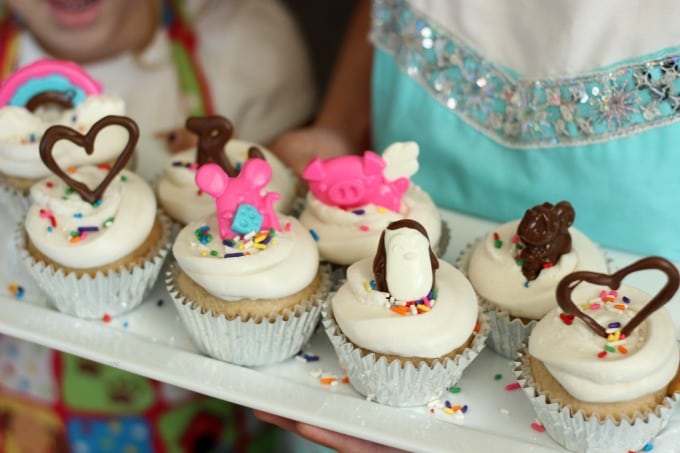 The
Chocolate Pen
includes ½ pound of real chocolate made in USA – tastes so good!
There are 3 ways to play: write in chocolate, use over 50 chocolate molds to make super-cute chocolate designs, and decorate your own baked treats.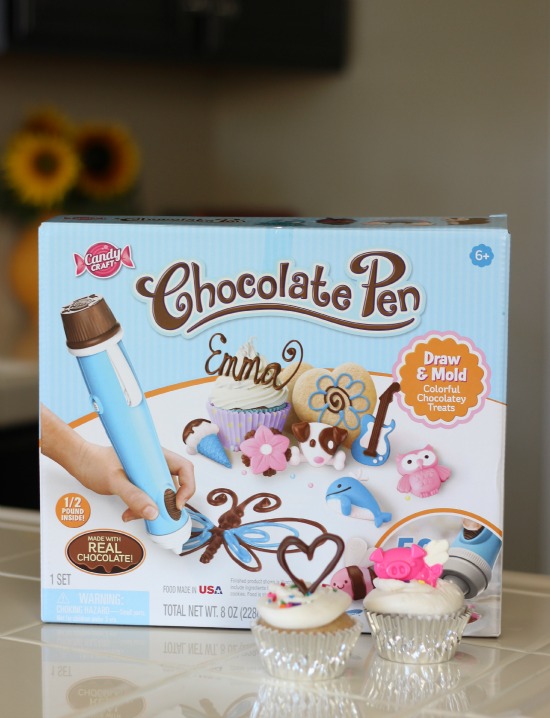 This is a sponsored post written by me on behalf of Chocolate Pen.