A stunning front door flower basket for fall that comes together in about 15 minutes using silk flowers and a basket! A fun twist on a typical wreath.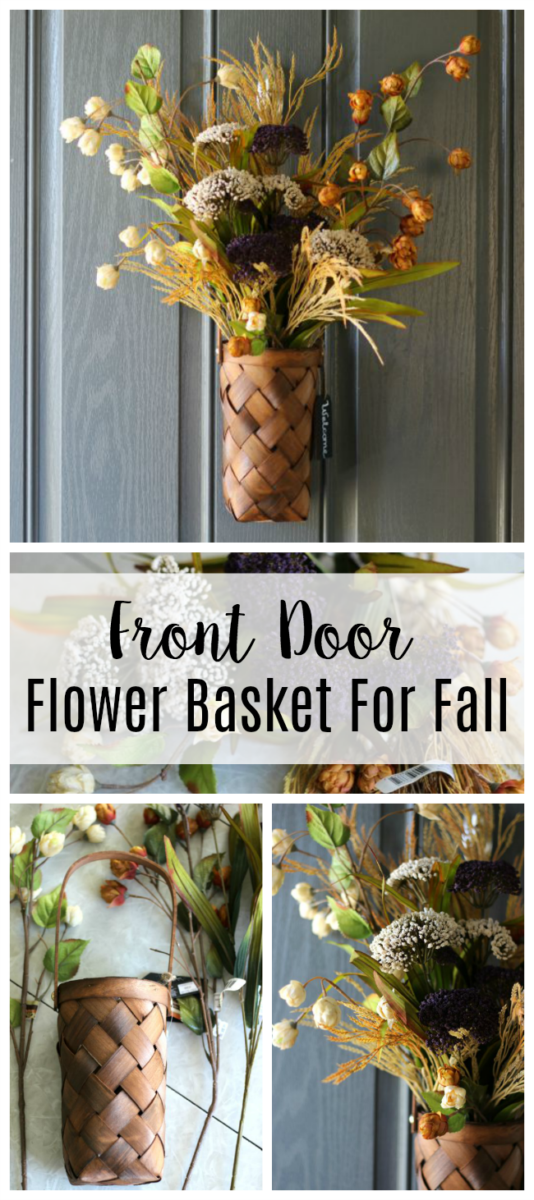 Fall is my favorite season because of the warm colors and cozy feel. Our front door was still displaying our patriotic wreath and so I decided to treat myself to a trip to Michaels last week to see what I could come up with for a fall wreath.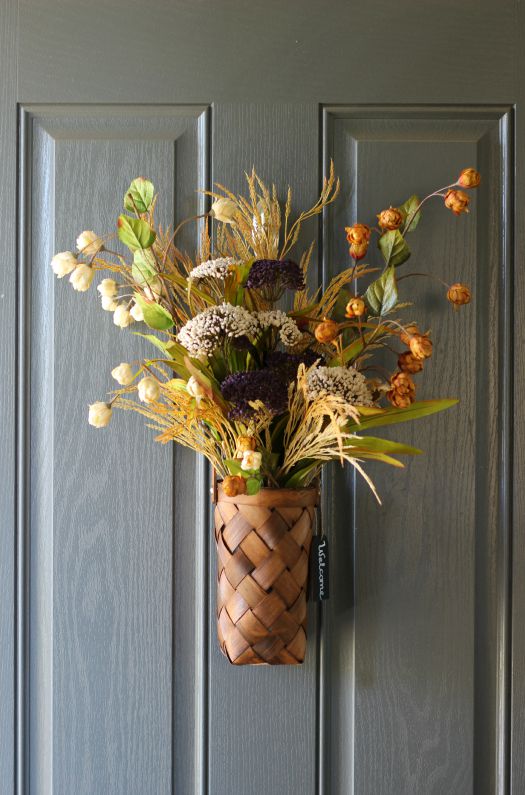 I wanted to do something a little different than the basic grapevine wreath and this basket caught my eye in the floral department. It isn't meant for a door or wall display, but the back is flat enough that it actually lays perfectly against a flat surface! So out went the idea for a wreath and in came an idea for an autumn door arrangement.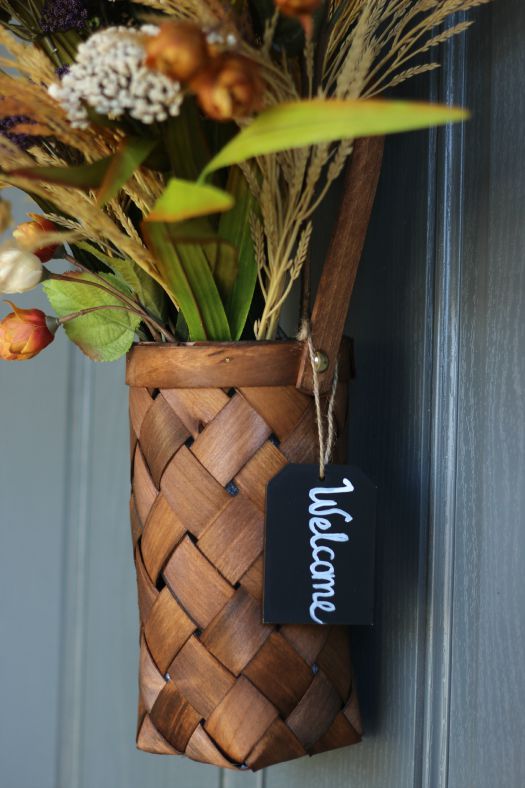 The basket came with a small chalkboard tag that I decorated with a chalk marker. I absolutely love how my door arrangement turned out, and the hour that I spent choosing the flowers was definitely worth it. Thank goodness my kids weren't with me, poor things! I always take forever deciding on fabric and home decor items like this.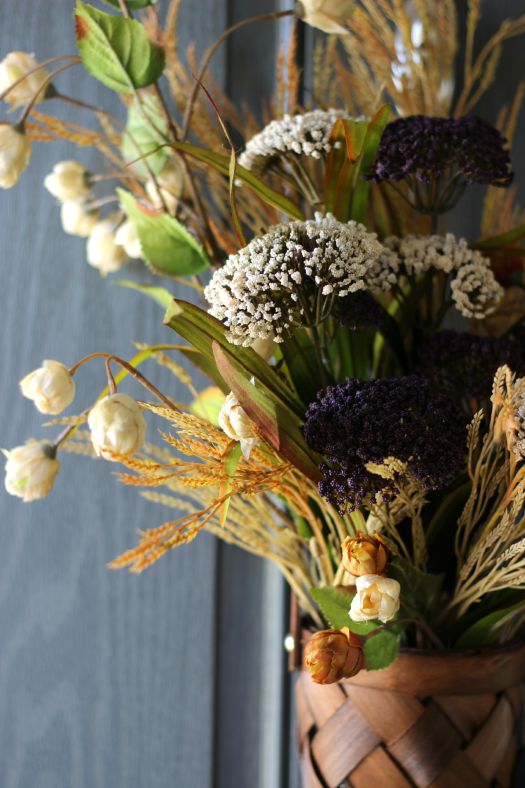 Whatever time I spent finding the perfect materials was made up in the fact that this entire arrangement came together in less than 15 minutes. It was SO easy!
6 More Floral and Wreath Projects You Might Enjoy
Target Dollar Spot Pumpkin Wreath
How to Make Your Own Grapevine Wreath
Fall Flower Arrangement Centerpiece
50 Fall Wreaths from Prudent Penny Pincher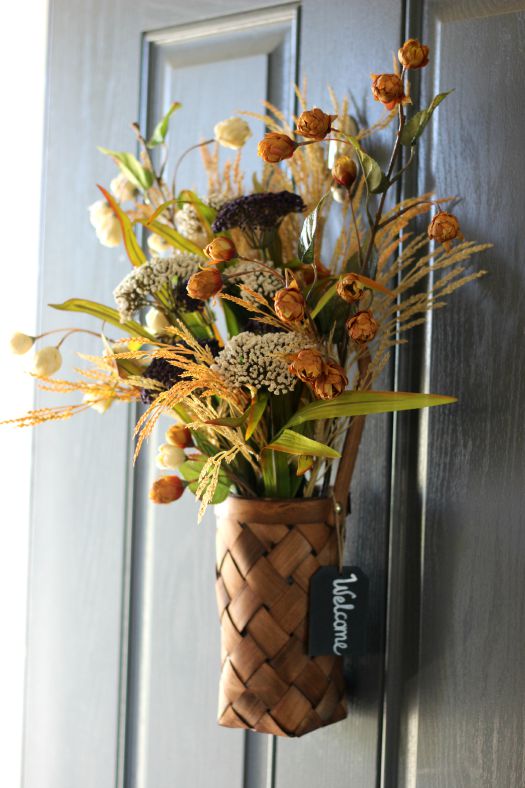 Front Door Flower Basket for Fall
gluesticksblog.com
Time: 15 minutes
Supplies You Will Need: 
1 wooden basket*
Variety of silk flower stems
Floral foam or styrofoam ball
wire cutters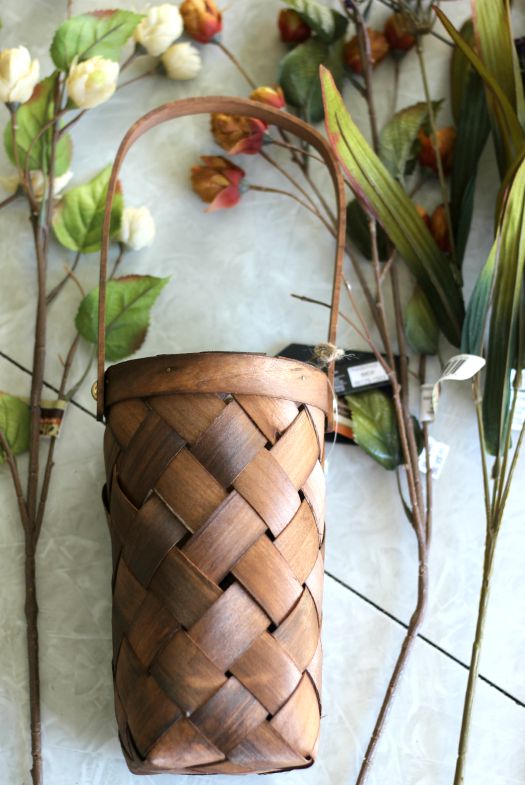 Step By Step Instructions
Step 1: Gather Supplies
*I found my basket for $6.99 near the floral department at Michael's. They had a lighter shade option as well.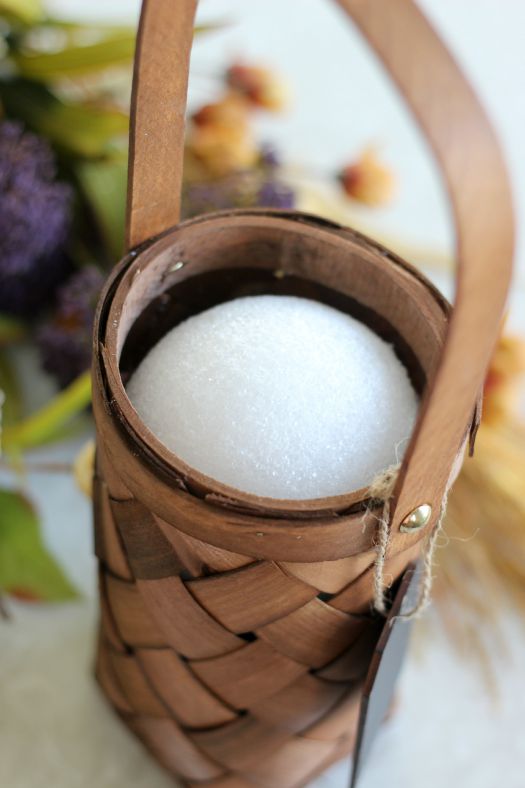 Step 2: Place a block of floral foam or a styrofoam ball inside your basket. Make sure it fits nice and tight so that it doesn't move around. You can use newspaper under the foam to give it height instead of filling the basket all the way up with foam if you want.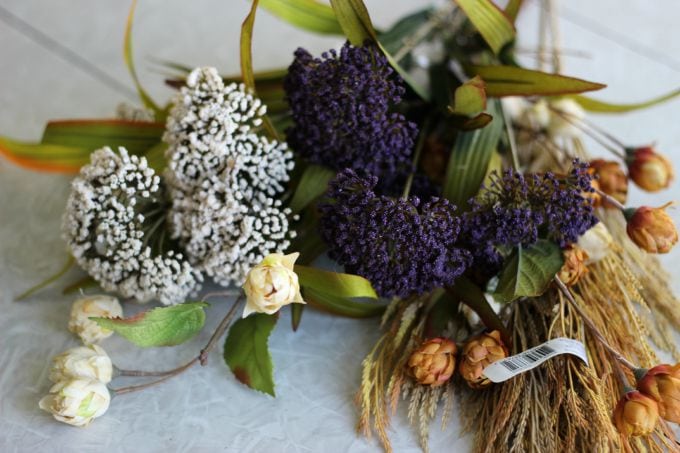 Step 3: Separate your stems with the wire cutters and start filling your basket. Begin with a couple of stems to add height in the back then add a few stems in the center for volume. Fill remaining spaces with varying heights and fillers.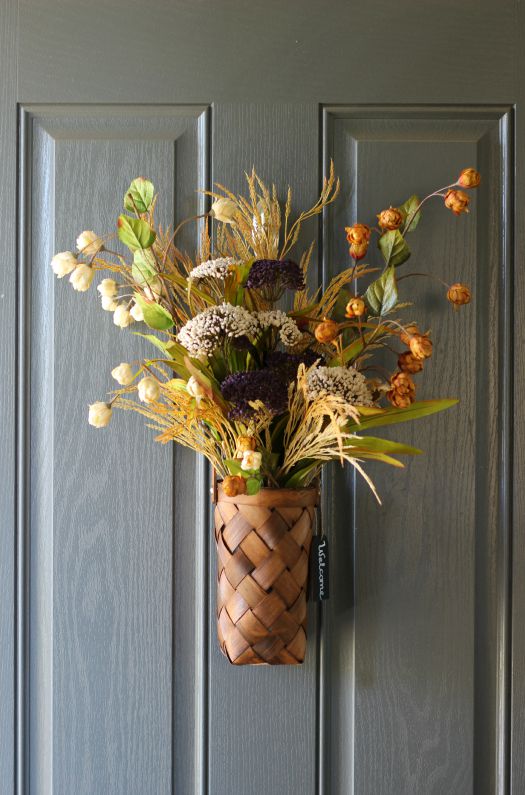 Step 4: Loop a piece of twine around the handle in the back and hang.
This would be easy to customize for any season just by swapping out the floral stems. The nice thing about using a basket with styrofoam is that everything is removable if you decide you'd like to use the basket for a different arrangement! Nothing is glued in. Just pull it out, save it for another project, and fill up with spring or summer flowers. Hang it inside, hang it outside—it's up to you!
Welcome! I'm Brandy, mother to 5 darling kiddos and a cute black lab named Toby. My husband is in the Coast Guard so we've lived all over the place, turning each house into a home. I love baking, sewing, making cute things with my kids, and sharing what I've learned with all of you!