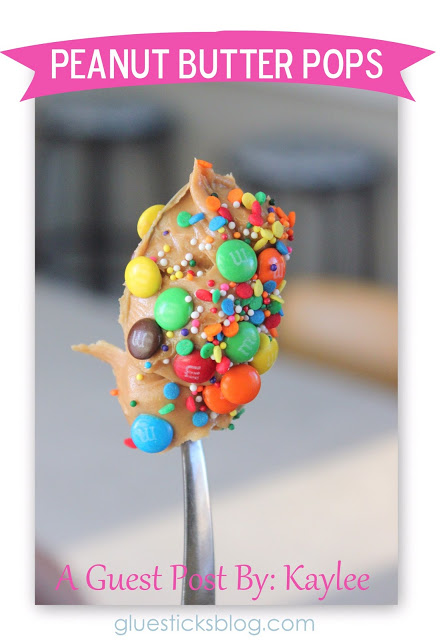 We have a very picky toddler who doesn't care for protein and carbs. She is a fruit/veggie and dairy kind of gal and so I have to try to sneak protein and good fats into her when I can. Last night I was making her a peanut butter pop (which she handed back to me) and Kaylee, my 4 year old, wanted to make one for herself.
Before I knew it, she had grabbed a spoon and was helping herself to the peanut butter. Then she said, "Can you make a video of me making a one so that I can show others how to do it?"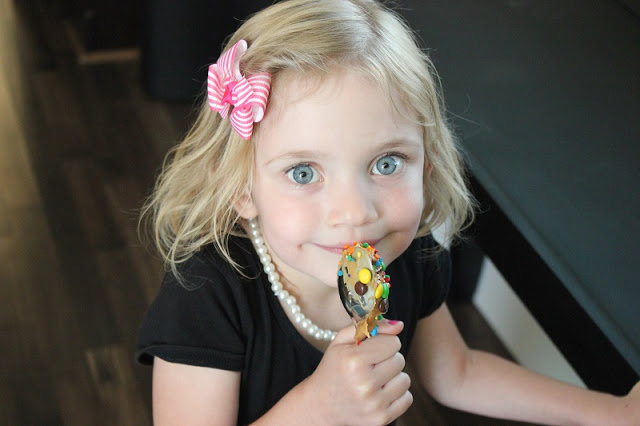 You'd think she was the daughter of a blogger or something.
So without further adieu, here is a guest post and video tutorial on making a peanut butter pop by Kaylee! A fun little treat that a kid can make all by themselves and customize it however they want.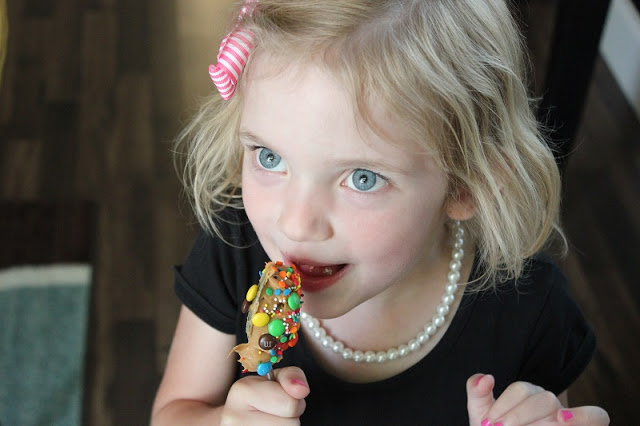 Enjoy!