This post was most recently updated on August 20th, 2019
This rocky road pudding pops recipe takes about 5 minutes to prepare. Simple ingredients, simple instructions. The perfect recipe for kids! This shop has been compensated by Collective Bias, Inc. and its advertiser. All opinions are mine alone.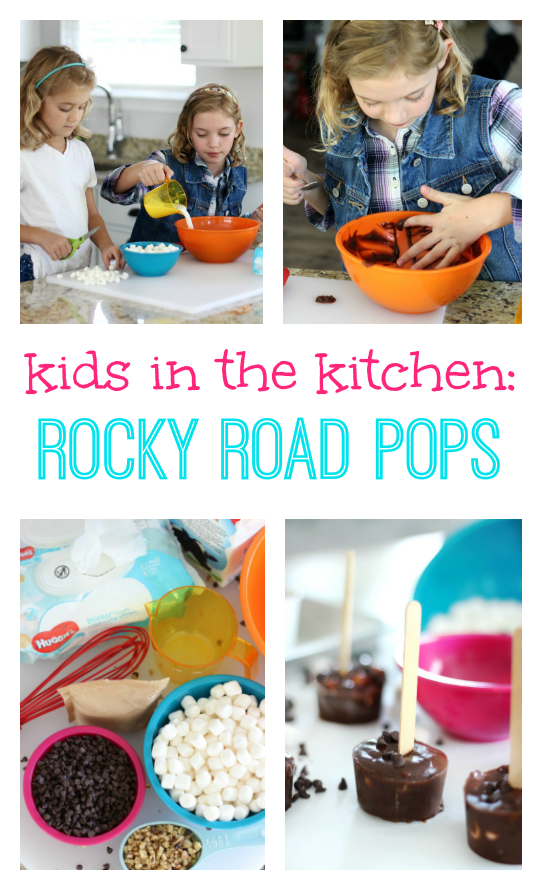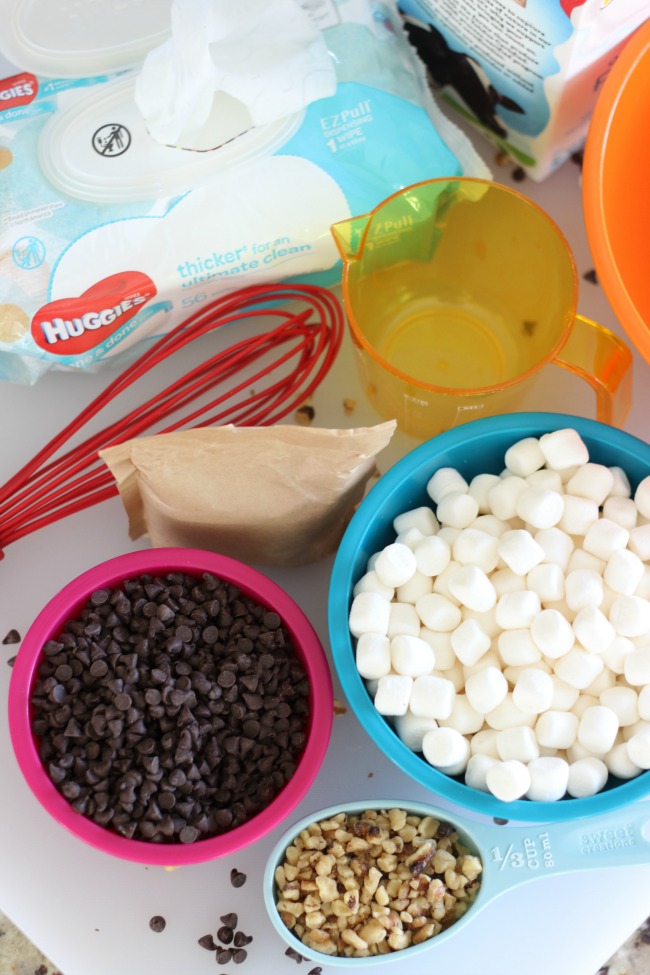 My girls LOVE to help me in the kitchen. When they grocery shop with me I usually let them each pick out a boxed cake, cookie mix, or a bag of some sort of chocolate chips. The catch is—they have to make the recipe. That's their favorite part. You can definitely see the pride of ownership as they hand out their latest kitchen creation to the family to sample.
There are so many lessons to be taught in the kitchen! Fractions, organizational skills, multi-tasking, creativity—and patience. Mostly for me because let's face it, kids are messy. Cracked eggs, over spray from cake batter, pouring milk into the bowl too quickly. It's so much easier to just do it myself, but that's kind of not the point. So I just keep a package of wipes on hand and call it good!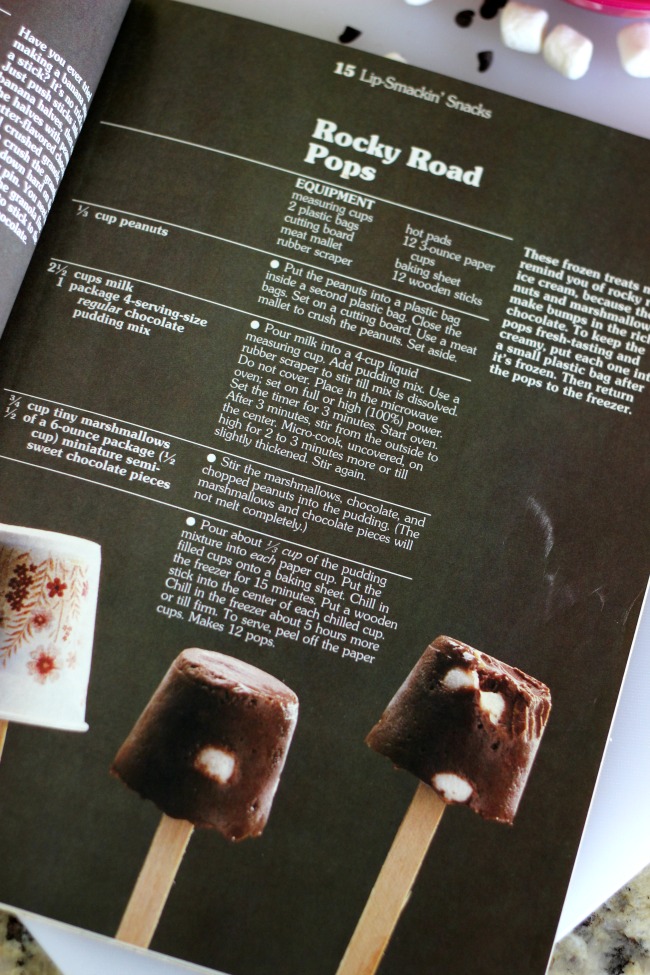 We were unpacking a box of books the other day and found a cookbook that I had when I was their age! It even had my name written in HUGE black lettering inside, in my 8 year old handwriting. It was a microwave cooking book for kids—can we say 1990? They started marking recipes that they wanted to make. We pretty much only use our microwave to reheat food, not to cook with, so when the girls found these rocky road pudding pops I knew it would be easy to alter into a non-microwaveable recipe.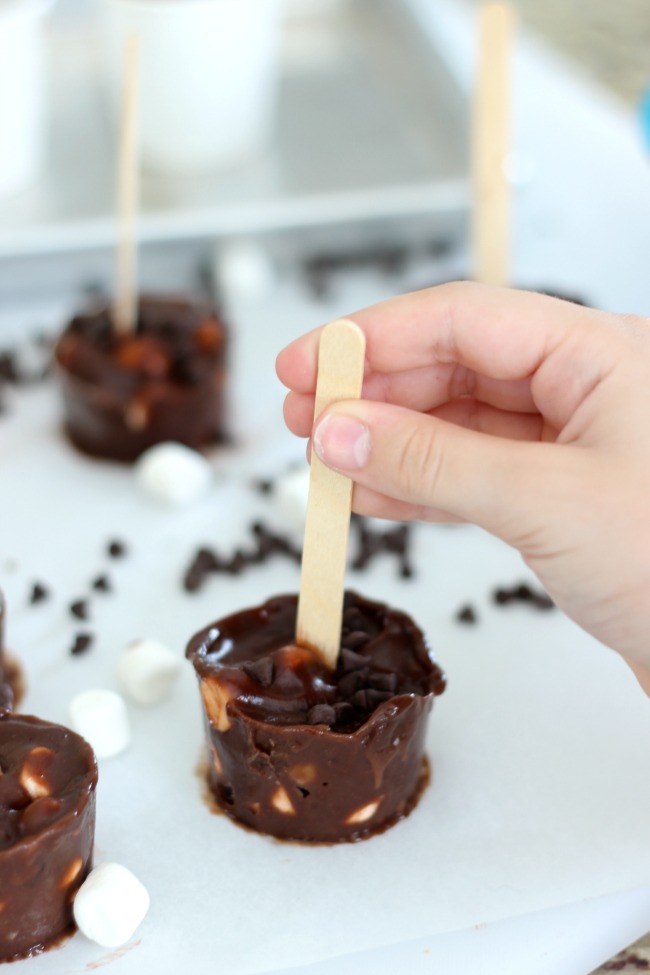 This pudding pops recipe was a total hit and we are already coming up with other fun combinations. Vanilla with chocolate cookies? Lemon with white chocolate chips? SO many possibilities!
Rocky Road Pudding Pops Recipe
Ingredients:
1 package instant chocolate pudding (3.9 oz)
2 c. milk
1/3 c. mini chocolate chips
1/3 c. chopped walnuts
3/4 c. mini marshmallows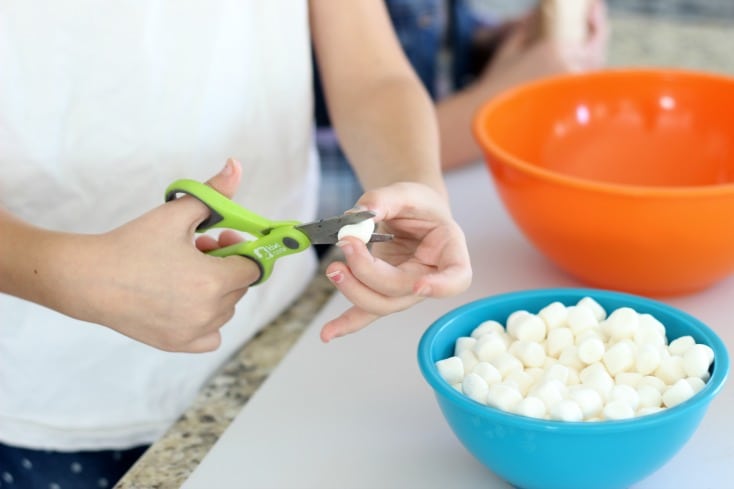 Ruby started by cutting the mini marshmallows in half. They are already small, but this made them distribute in the pudding a little better.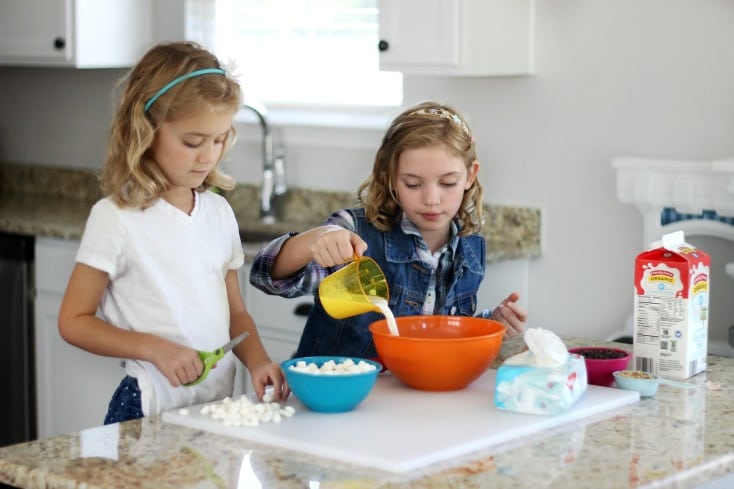 While she sliced and diced, Kaylee added 2 cups of milk into her bowl and a packet of instant pudding mix.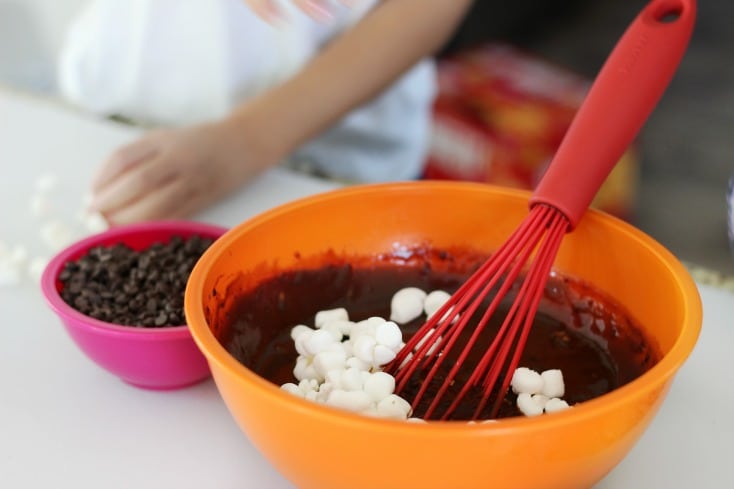 After mixing for about 2 minutes, everything was nice and smooth. They added a handful of marshmallows and gave it a stir.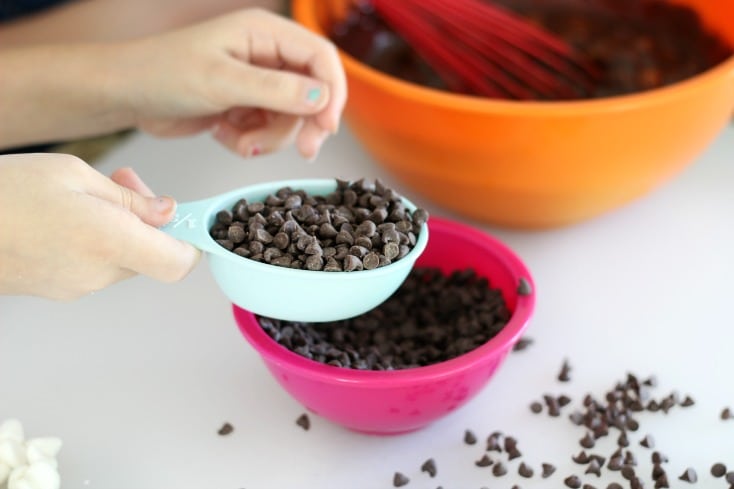 Then they added chocolate chips and walnuts.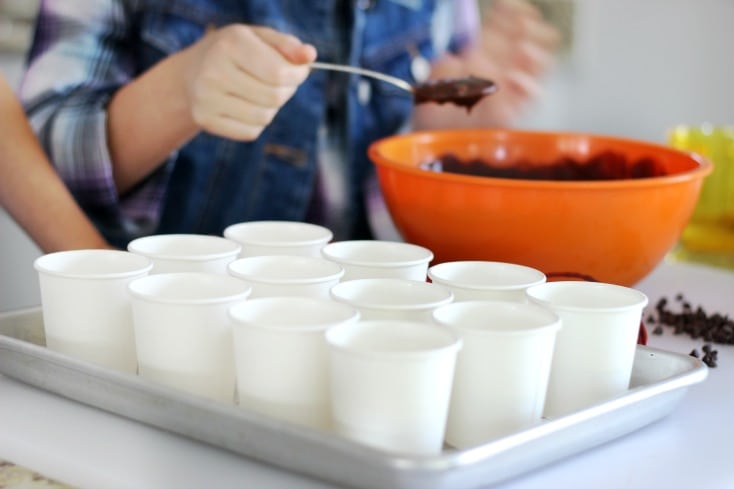 We used mini paper cups to keep things easy. 12 cups fit perfectly on a small baking sheet.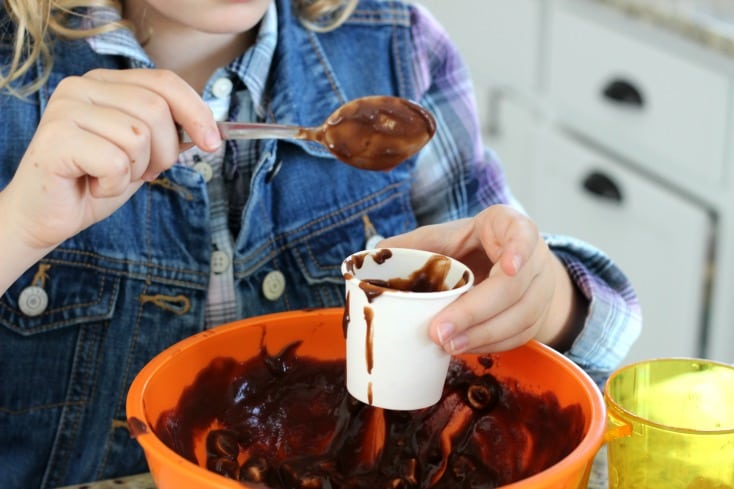 Did I mention that my girls are messy? Practice makes perfect. Each time they cook or bake they are one step closer to finding their groove in the kitchen.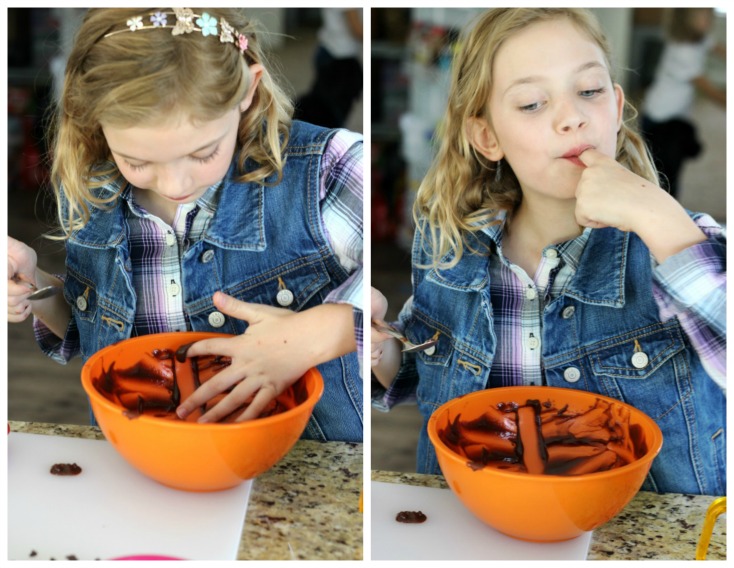 After filling each cup up a little more than half way, Ruby added a popsicle stick into the center of each cup and we put them into the freezer for a couple of hours (until firm). Kaylee helped herself to finishing up the leftovers in the bowl.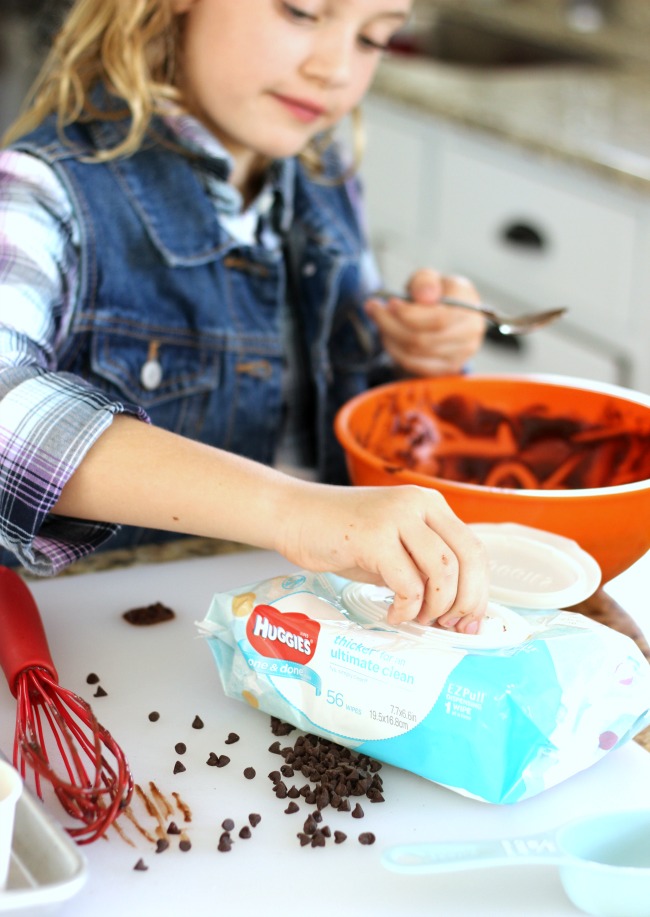 Not only do the girls love helping me bake, they also love helping me clean up. I wish they'd show as much excitement for cleaning out the van or weeding as they do when it comes to doing dishes and wiping down hard surfaces, but hey, I'll take what I can get!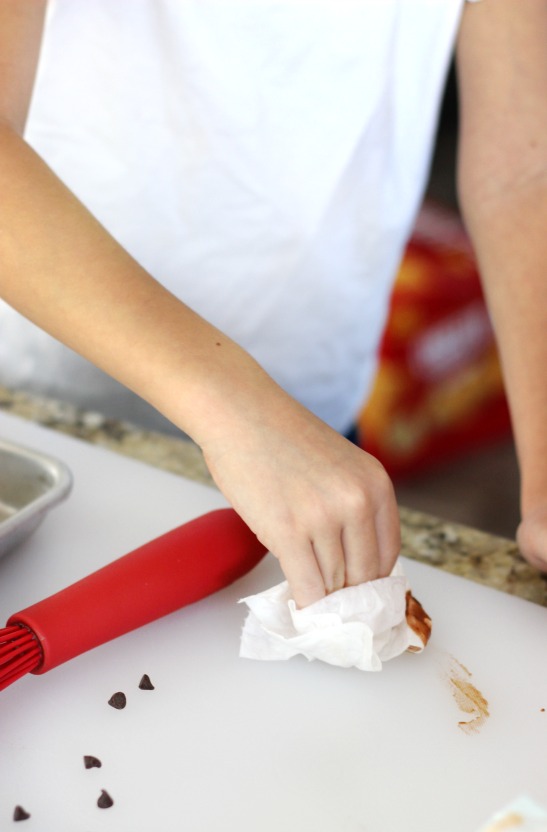 We always have wipes on hand. Not just because we have a baby in the home, but because we use them for a million and one other things. Wiping counters, wiping hands, wiping faces, etc.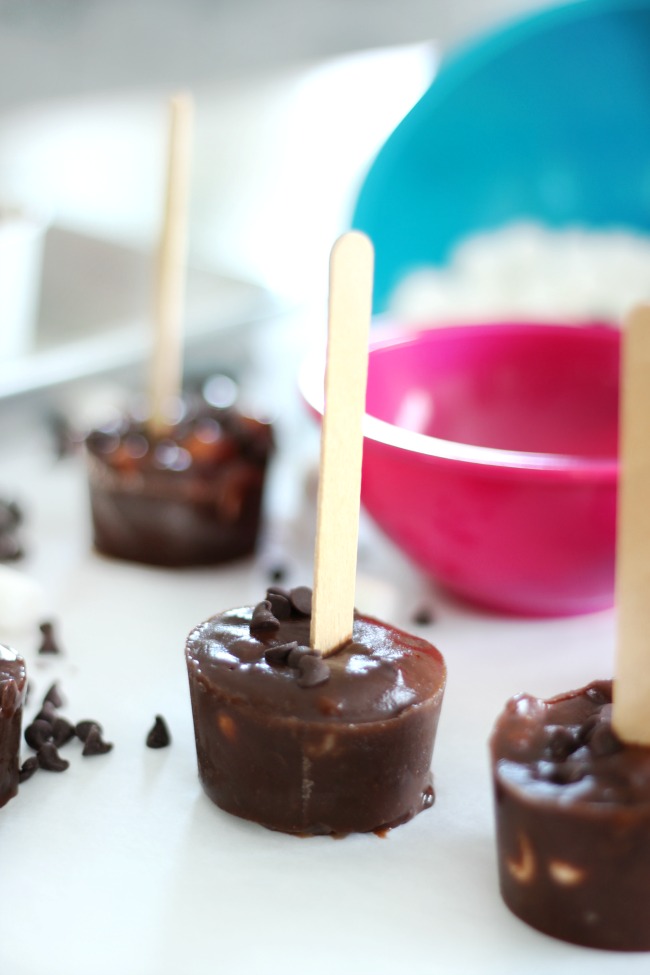 By the time we cleaned up our sticky mess and watched a movie the pops were just about done. To remove, simply press against the bottom of the cup and the rocky road pop will come right out.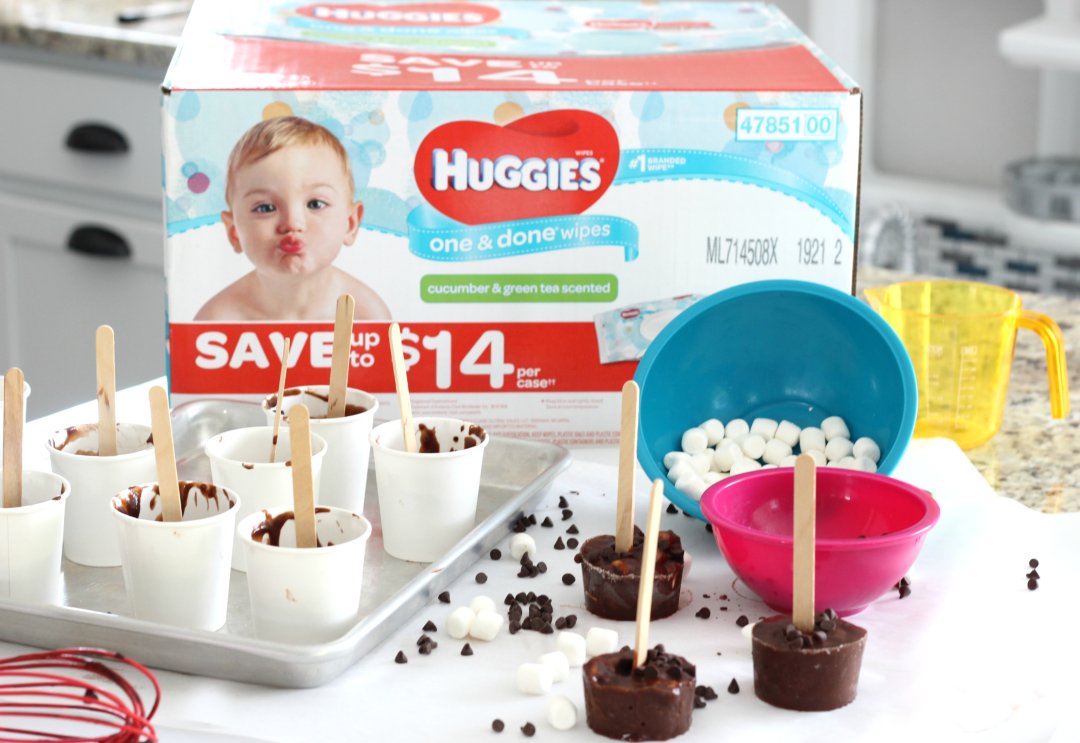 There's no such thing as too many packages of wipes. Hover over the photo to click through to Samsclub.com to stock up for your next kitchen creation!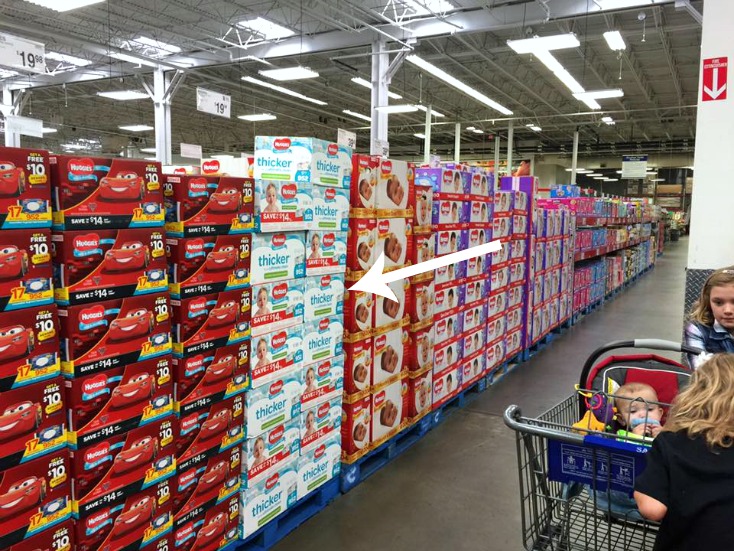 Side note: Have you tried the Scan and Go app?
LIFE CHANGING. A friend told us about it a few months ago, and it has made shopping trips so much FASTER! I find myself making a trip for just one or two items because I know that I won't have to wait in line. We scan each item on our phone as we add it to the cart. When we are done shopping we click "checkout" and pay with a credit card that is already saved in our account. That's it. No lines, no cashier, no waiting. When you go to the door, simply show the attendant your phone and they will scan it. You're welcome!
If you liked this pudding pops recipe you might also like…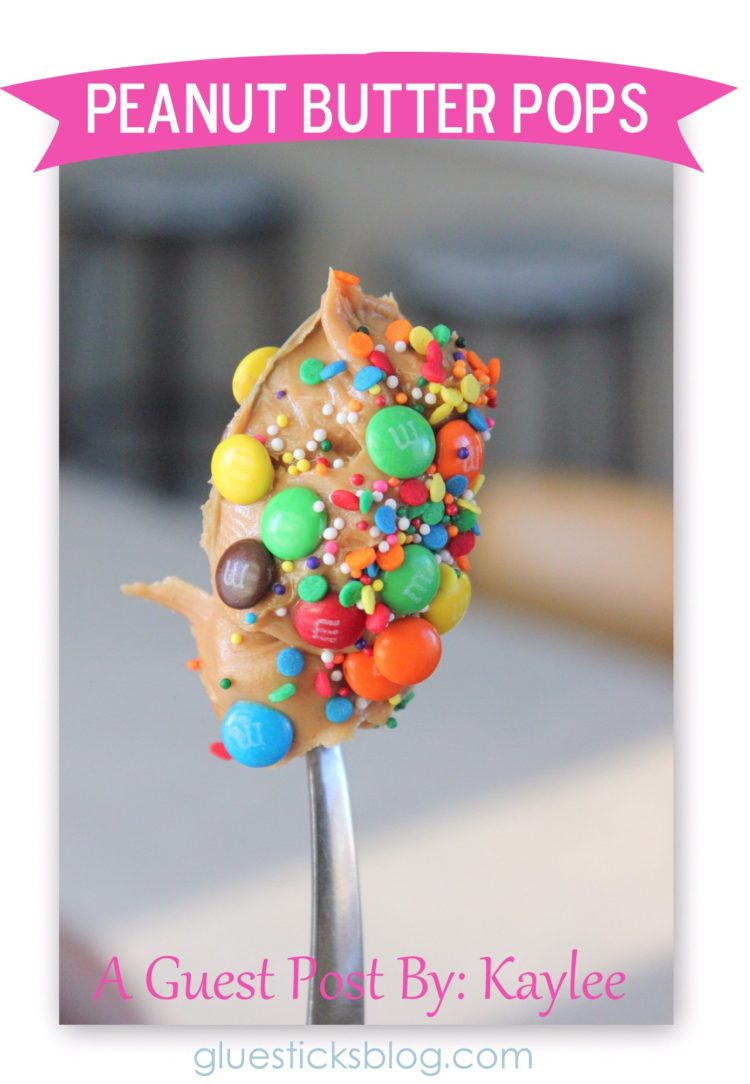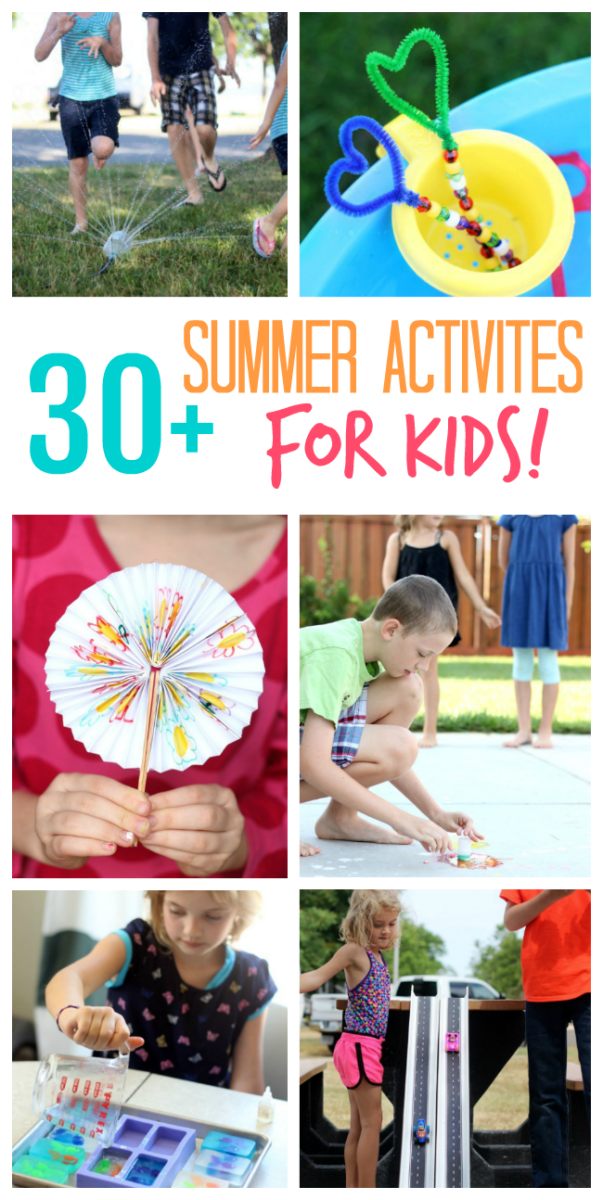 30+ Summer Activities for Kids