A cute and practical back to school gift basket idea for the classroom. Let your child's teacher know that they can count on you for help during the school year by attaching this darling printable to a container of hand wipes or a bottle of hand sanitizer!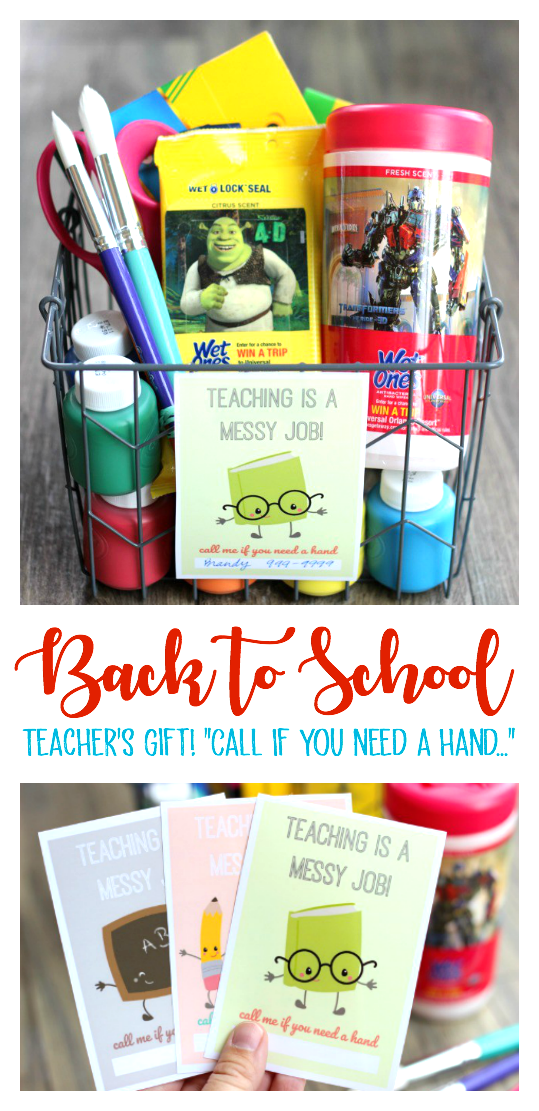 The kids are all starting new schools this fall. It's scary and exciting for them at the same time. New teachers, new campus, new town, new peers. It's always nice to start out the school year on a good note so I made a simple gift to bring when we introduce ourselves at Back to School Night.
With 5 children, 4 of them in school, they are bringing a lot more home every day than just homework. When they get home from school, they all wash their hands right away. Keeping my kids as healthy as I can throughout the school year is important! I know that teachers are concerned with this too, not just for their student's health, but for their own as well.
Back To School Gift Basket Idea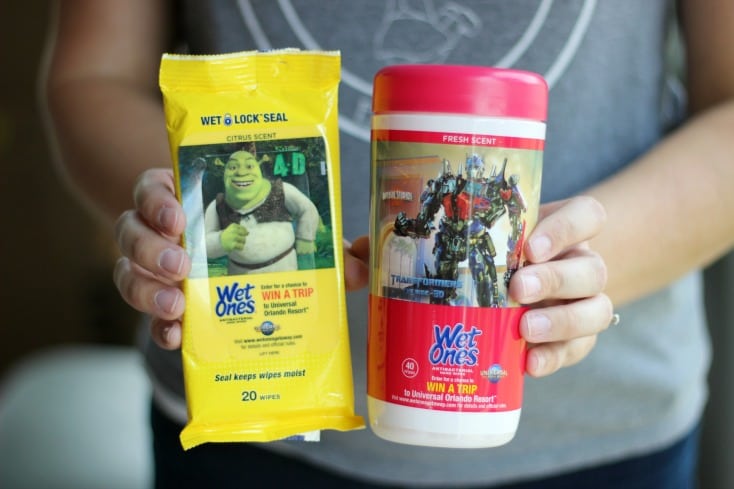 I noticed that all of my children's teachers keep containers of antibacterial wipes in the classrooms, and they are usually on the school supply lists in the fall so I included some hand wipes in the back to school gift basket.
I also created a set of 4 printable cards that you can attach to your back to school gift. There is even a space to add your name and number if you'd like.
A little calling card to let the teacher know that you are there to help this school year!
I added the card to the front of a basket full of art supplies. The perfect back to school gift for a first grade classroom! And you guessed it, that isn't my real phone number, but I WILL give my real phone number to the teacher, ha!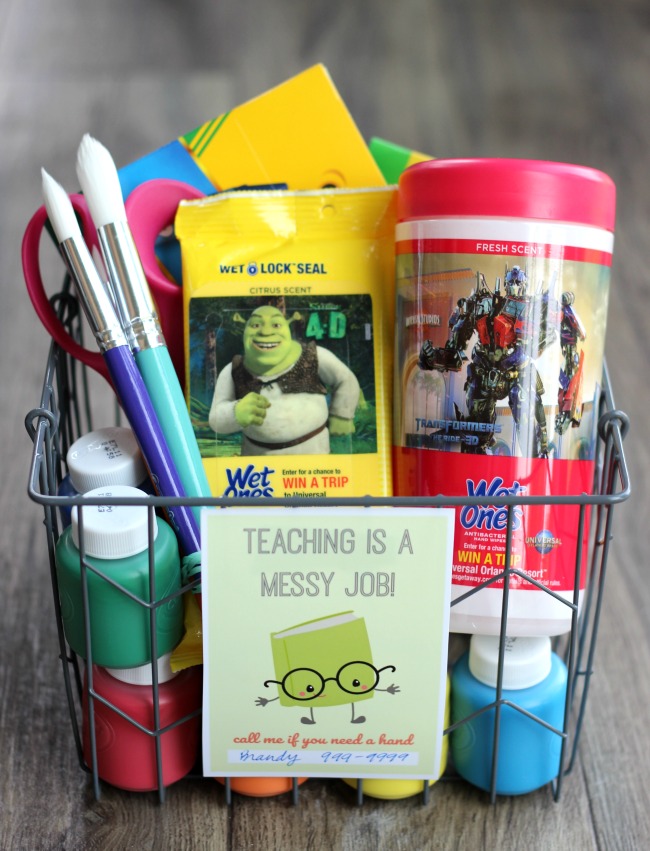 I'm not sure who is more nervous about the first day of school; me or the kids! I really want them to have a great year. It isn't easy to leave all of your friends and start over. I wish I could stay with them the first day and make sure it all works out, but that's where I have to learn to let go. They are strong kids, they've done this before, and they'll be just fine!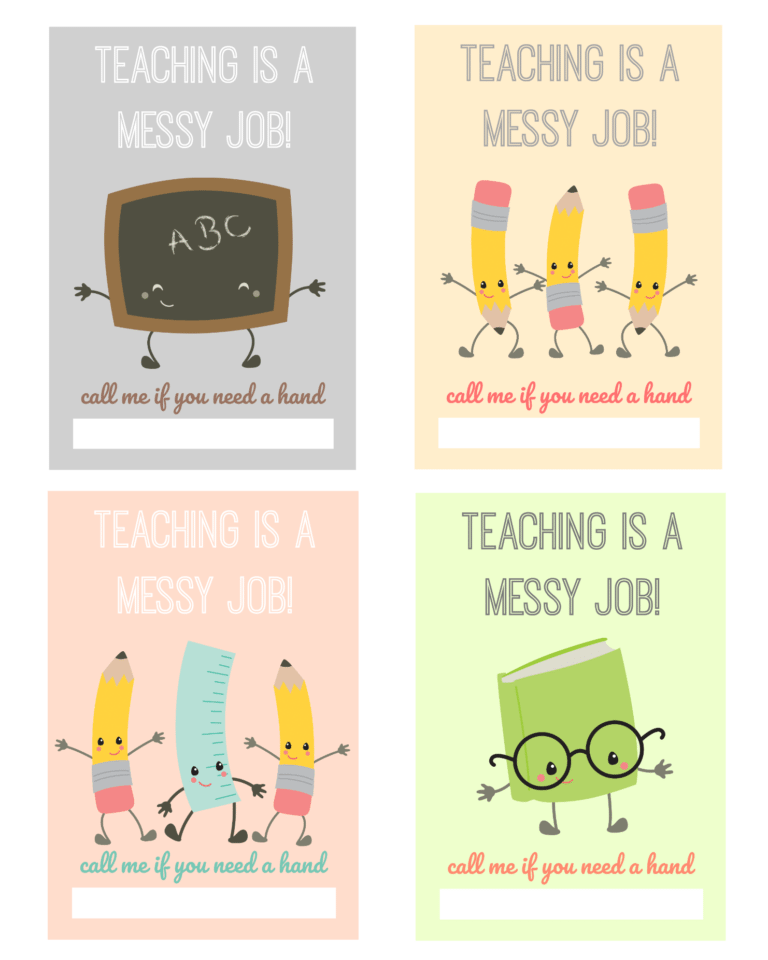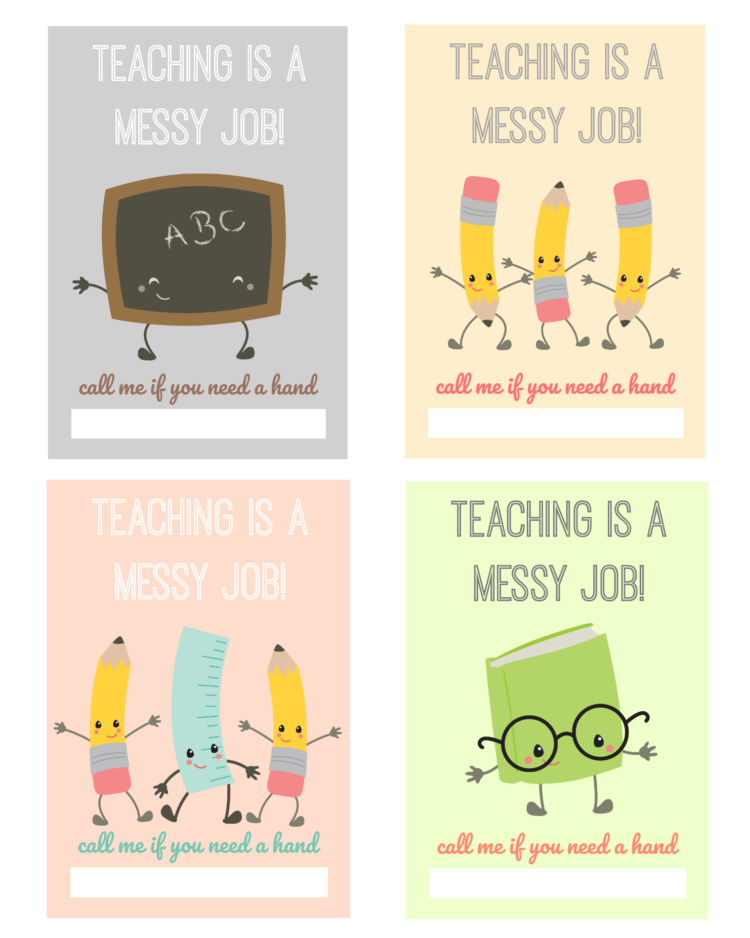 Download here to print a set of your own back-to-school gift for your teachers!
You might also like…

Double Sided Tissue Pouch Tutorial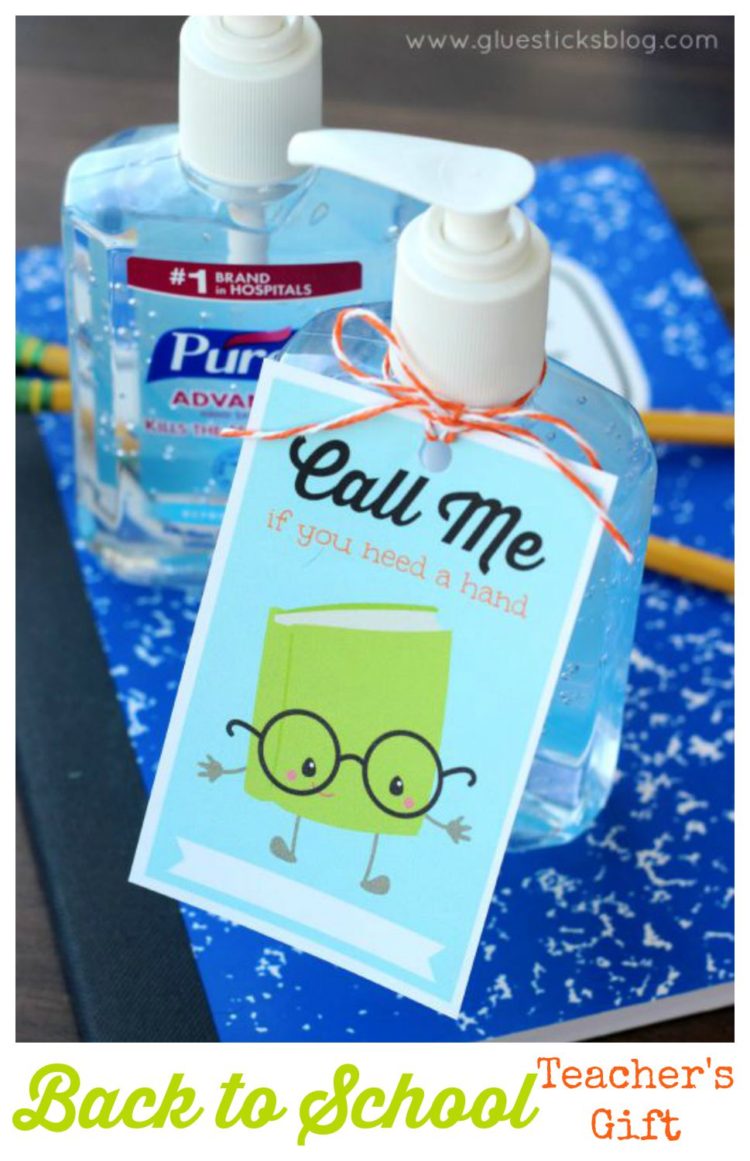 Hand Sanitizer Printable Tags for Back to School Night Teacher's Gift