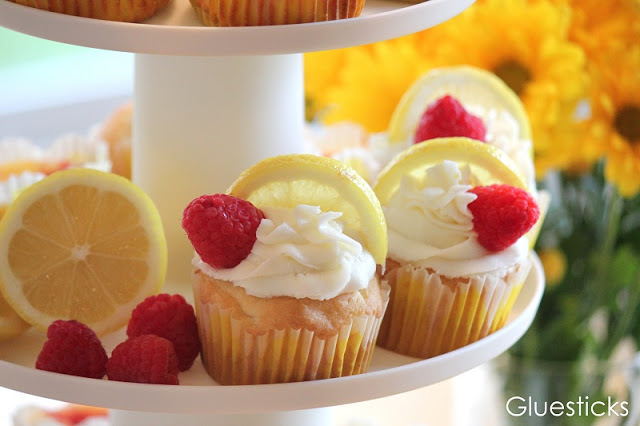 This Lemon Raspberry dessert spread would be perfect for a summer wedding, baby shower or bridal shower. Fresh flowers, fresh fruit and and the perfect blend of colors. I made this table-scape for a May baby shower. When I think of May I think of the color "yellow". So that's where the idea for incorporating lemons came in.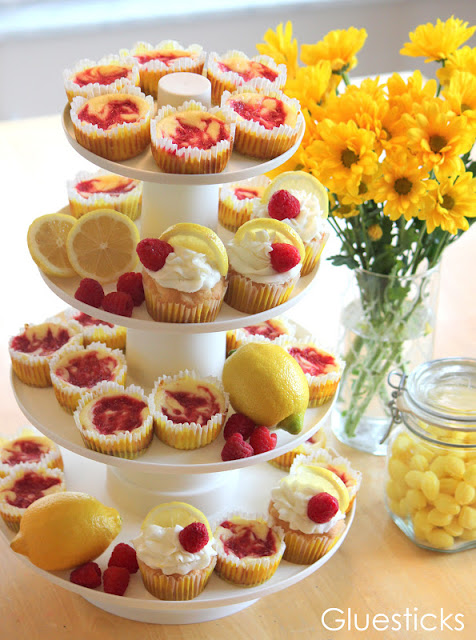 The colors were so bright and cheerful. I think my favorite dessert spread that I have made to date! And it was the perfect opportunity to try out my new dessert stand.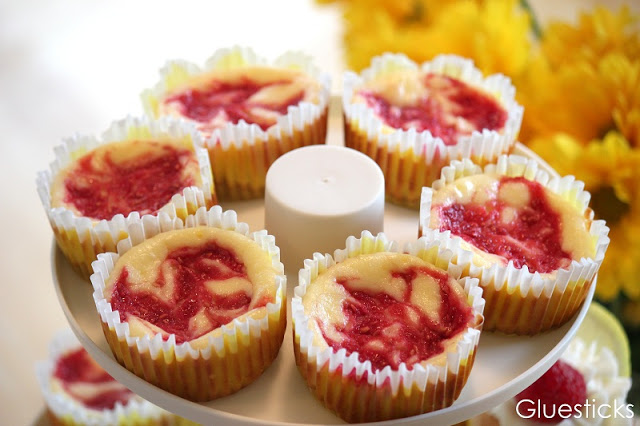 I made cupcakes with homemade lemon curd and lemon cream cheese frosting and raspberry cheesecakes.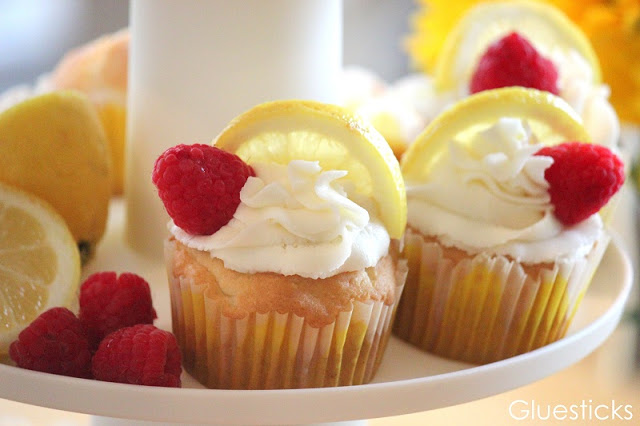 Here are the recipes for everything you see in the photos!
Lemon Curd Cupcakes with Lemon Cream Cheese Frosting
24 cupcakes made with a box of white cake mix (you can make them from scratch, but most of the flavor comes from the lemon curd, so boxed works GREAT and is quicker!)
Filling cupcakes is easy. You just use a frosting bag and fill it with your favorite pudding, jam, or in this case, lemon curd. Attach a round or star tip and insert your tip into your cupcake. Squeeze until you see the cupcake just start to rise. Then stop. You don't want to over-fill the cupcakes or they will crack.
Lemon Cream Cheese Frosting
source Homemade by Holman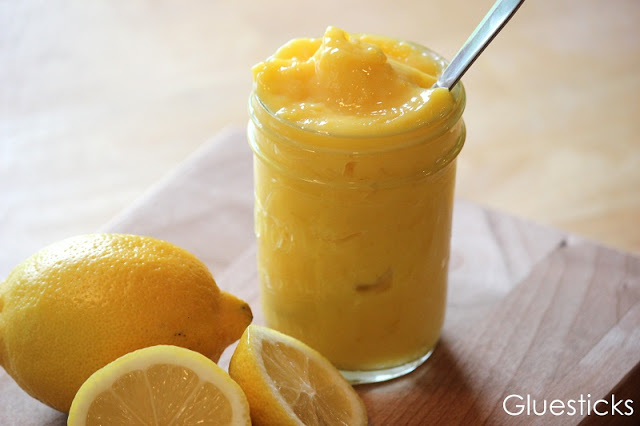 Homemade Lemon Curd
source Homemade by Holman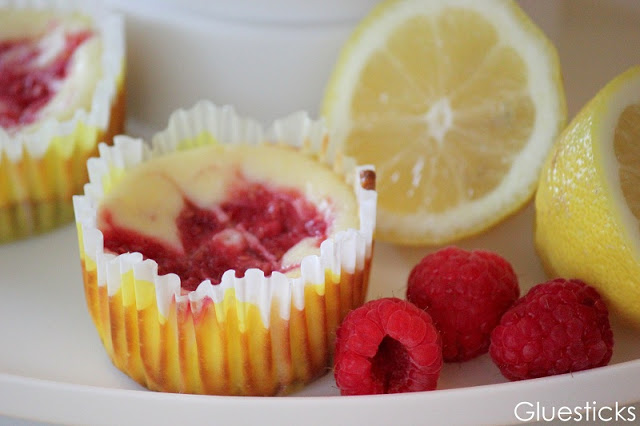 Mini Raspberry Cheesecakes
source Annie's Eats