Delicious homemade lemon curd sandwiched between flaky pie crust. These lemon curd hand pies are the perfect combination of sweet and tangy!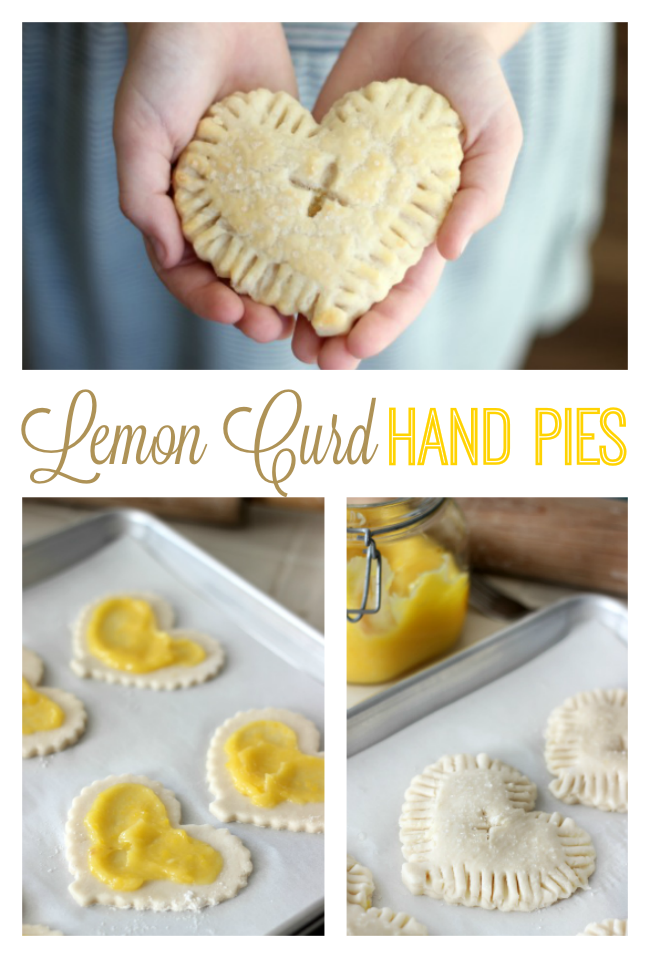 When friends give you lemons, make lemon hand pies! And lemonade and scones, and a ton of other lemon related deliciousness. My good friend, Linda, has a giant lemon tree in her yard and gives me bags of fresh lemons every winter. Anyone who knows me knows that I just can't get enough lemon in my life.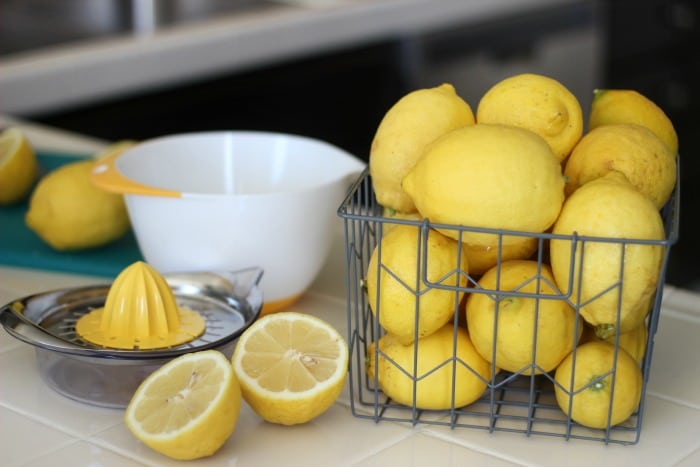 One of my FAVORITE things to make with fresh lemons is lemon curd. It is one of those things that might seem like it would be complicated to make, but is actually extremely simple. I juiced all of the lemons and put the juice in quart sized mason jars in my refrigerator. Now I have it on hand and ready to go anytime I need it.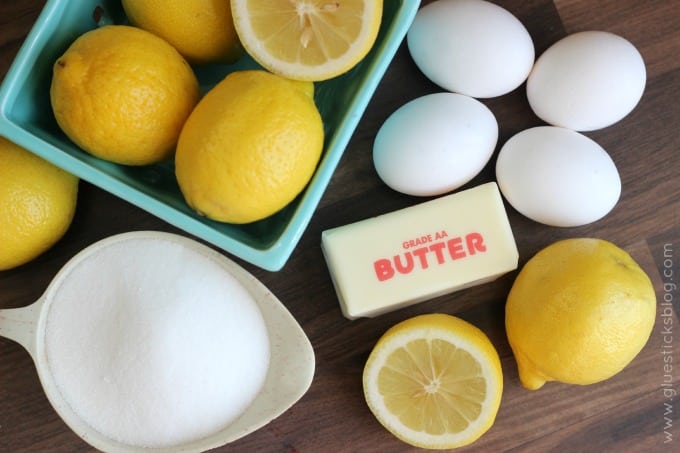 I'll share my recipe, but I'll go ahead and let you know that I never make a single batch. Always a double batch so that I can put it on everything and share with friends. Lemon curd makes a delicious filling for cakes and cupcakes, a topping on sugar cookies, and the center for hand pies!
Lemon Curd Hand Pies
www.gluesticksblog.com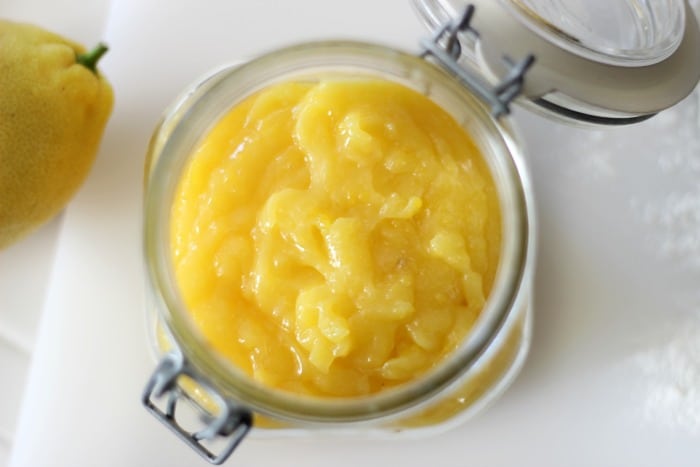 Lemon Curd:
1/3 c. fresh lemon juice
1 tsp. lemon zest
1/2 c. sugar
5 T. butter
4 egg yolks
Combine all ingredients into a sauce pan (except for the butter) and heat on med-high. Stir constantly with a wooden spoon, scraping the sides as well, until it thickens and sticks to the spoon (about 5-7 minutes). Remove from heat and stir in butter, 1 T. at a time.
Transfer to a bowl and cover in plastic wrap and refrigerate for 1 hour before using. It will thicken and set up as it refrigerates.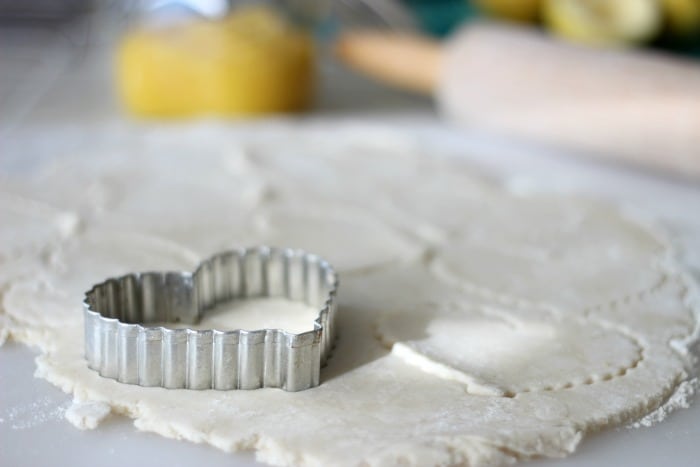 Pie Crust:
adapted from Betty Crocker's Big RED Cookbook
2 c. flour
1 tsp. salt
2/3 c. shortening
3 T. cold butter
2 tsp. canola oil
1/3 c. milk
1 T. lemon juice
Mix flour and salt in bowl. Cut in shortening and butter with a pastry blender or two forks until it resembles coarse crumbs the size of peas.
Combine milk and lemon juice in a small bowl. Add to flour mixture along with oil and mix until all flour is moistened.
Roll out dough 1/4″ thick and cut with cookie cutters.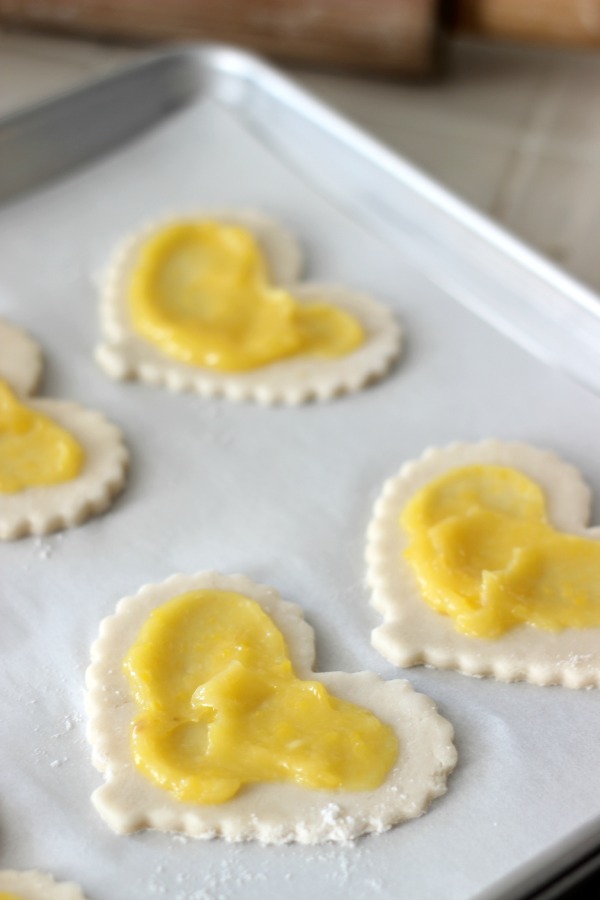 Arrange half of your pie crust cutouts on parchment lined baking sheet.
Add a small spoonful of curd and spread, leaving edges clear.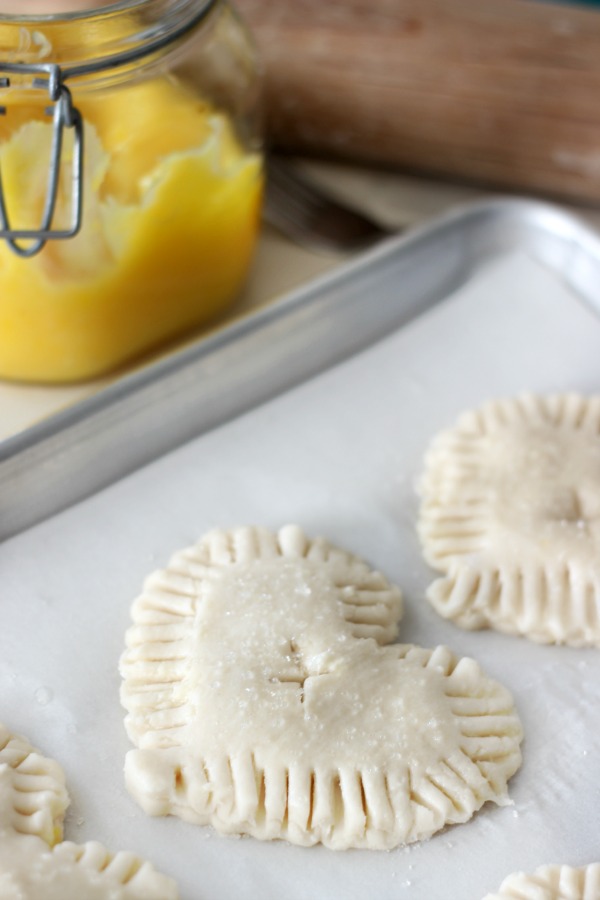 Top with remaining pie crust cutouts. Seal edges by pressing down with a fork. Cut slits in the tops. Sprinkle with coarse sugar.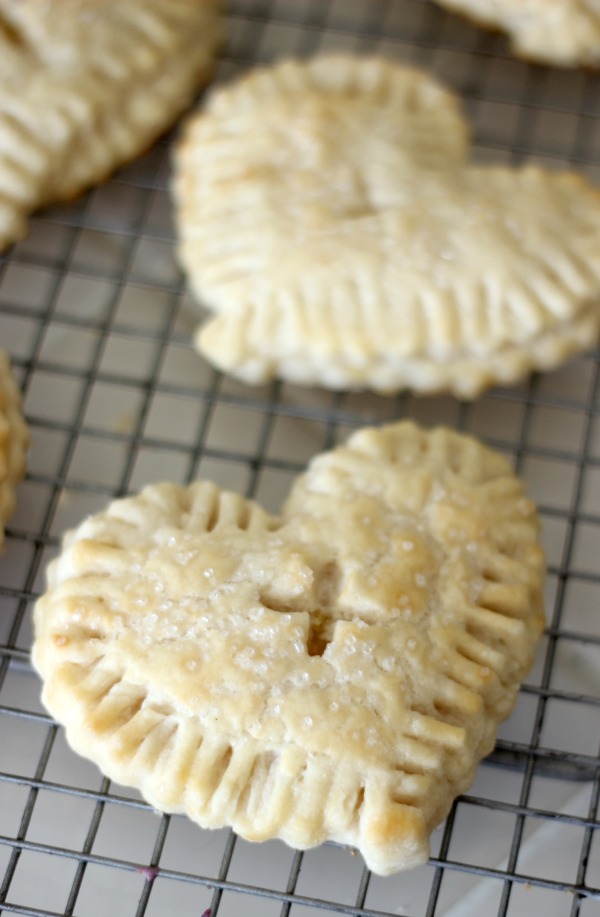 Bake at 400 degrees for 18-20 minutes or until crust begins to brown. Cool.
Makes 10 (4″) hand pies.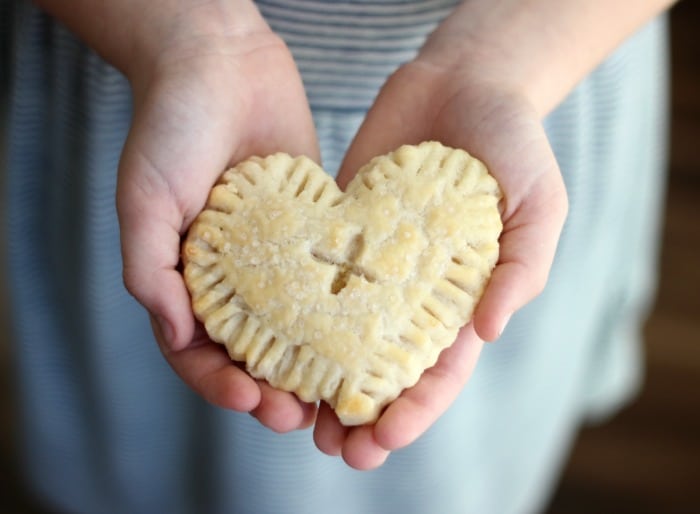 You might also like…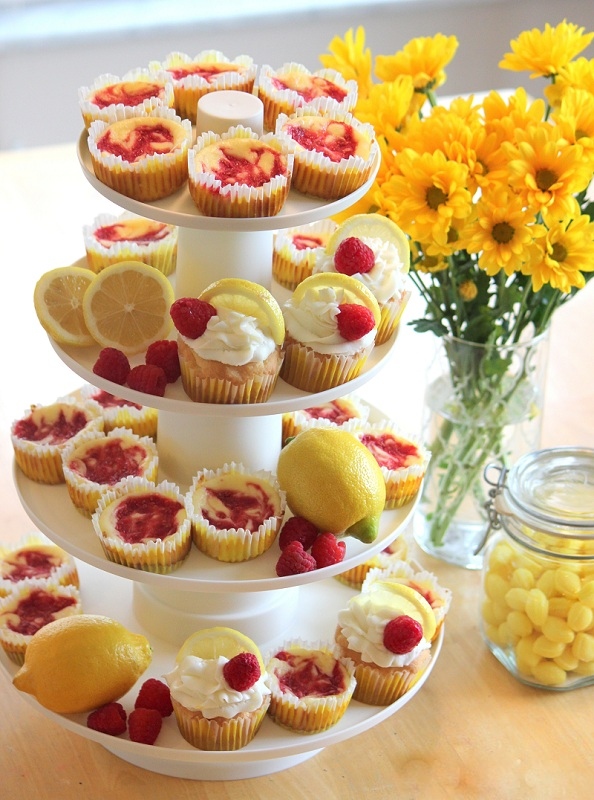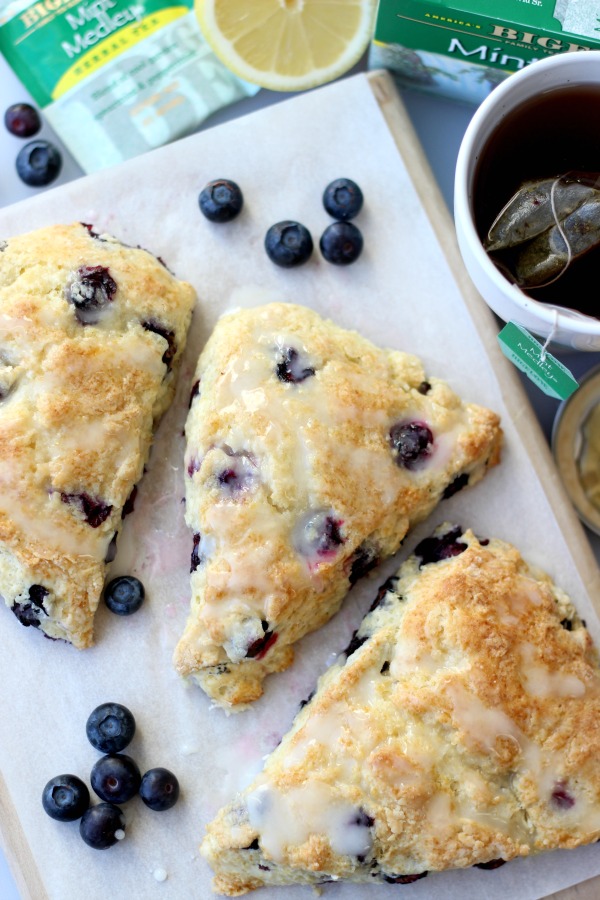 Blueberry Scones with Lemon Icing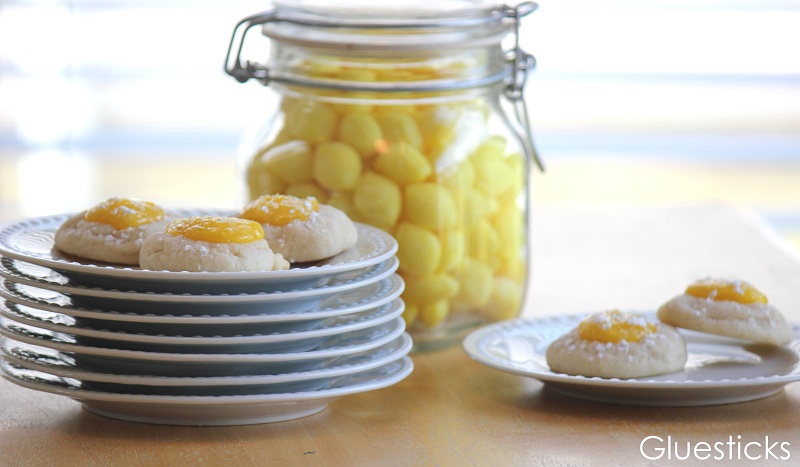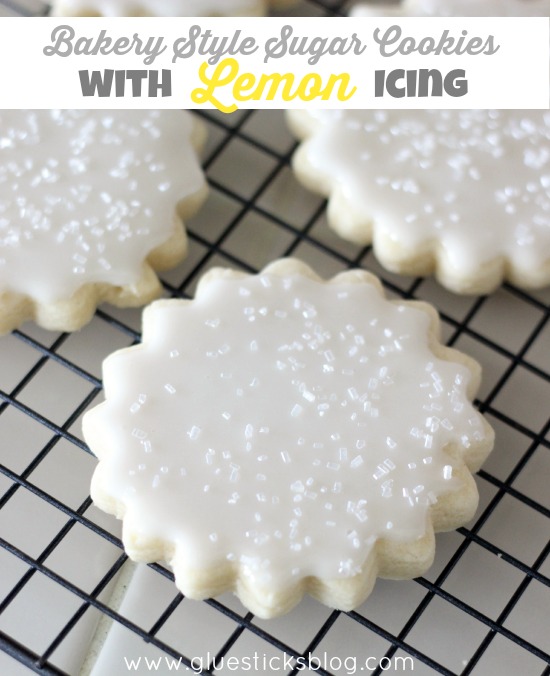 Bakery Style Sugar Cookies With Lemon Icing
Here is a collection of hand pie recipes to make from Pillsbury!