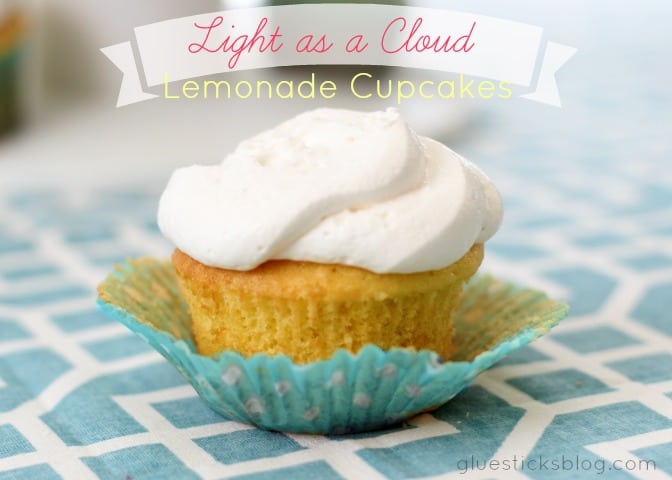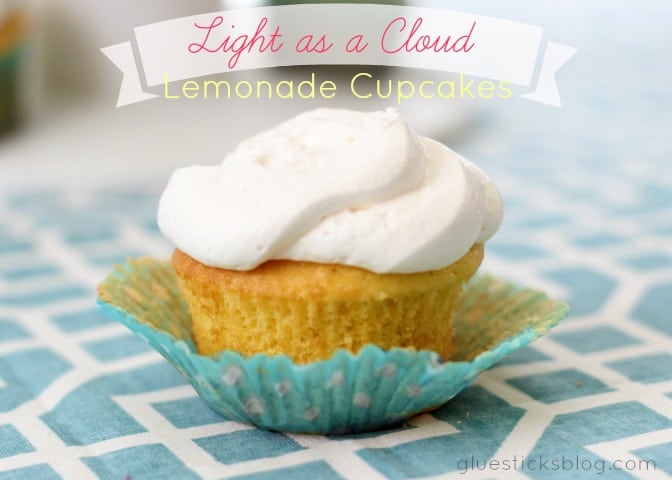 I've shared before that I love all things lemon. It is my favorite flavor and scent so, naturally, I use it a lot in my baking. These lemonade cupcakes are just that, a delicious lemon cupcake with a light and fluffy tart frosting.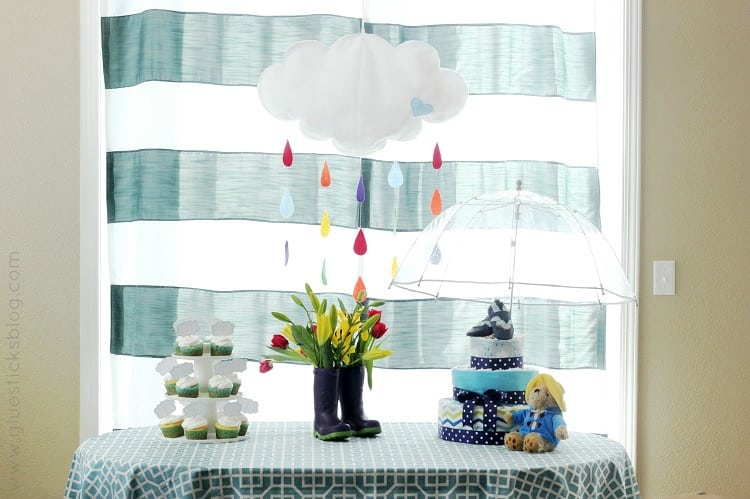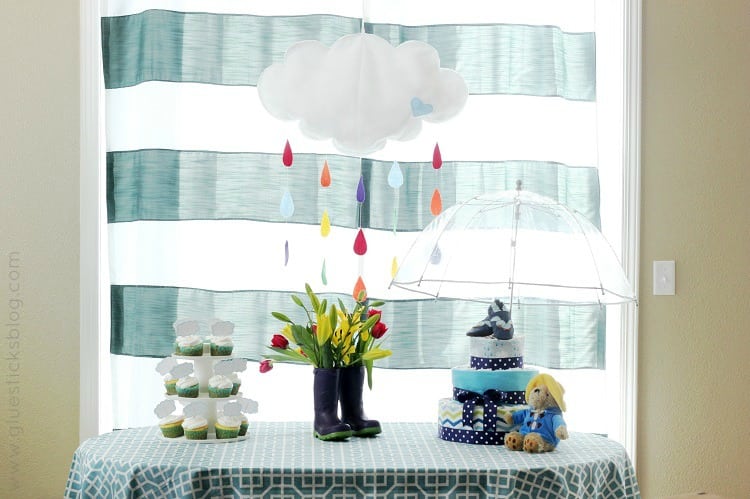 They went perfectly with my April Showers baby shower theme.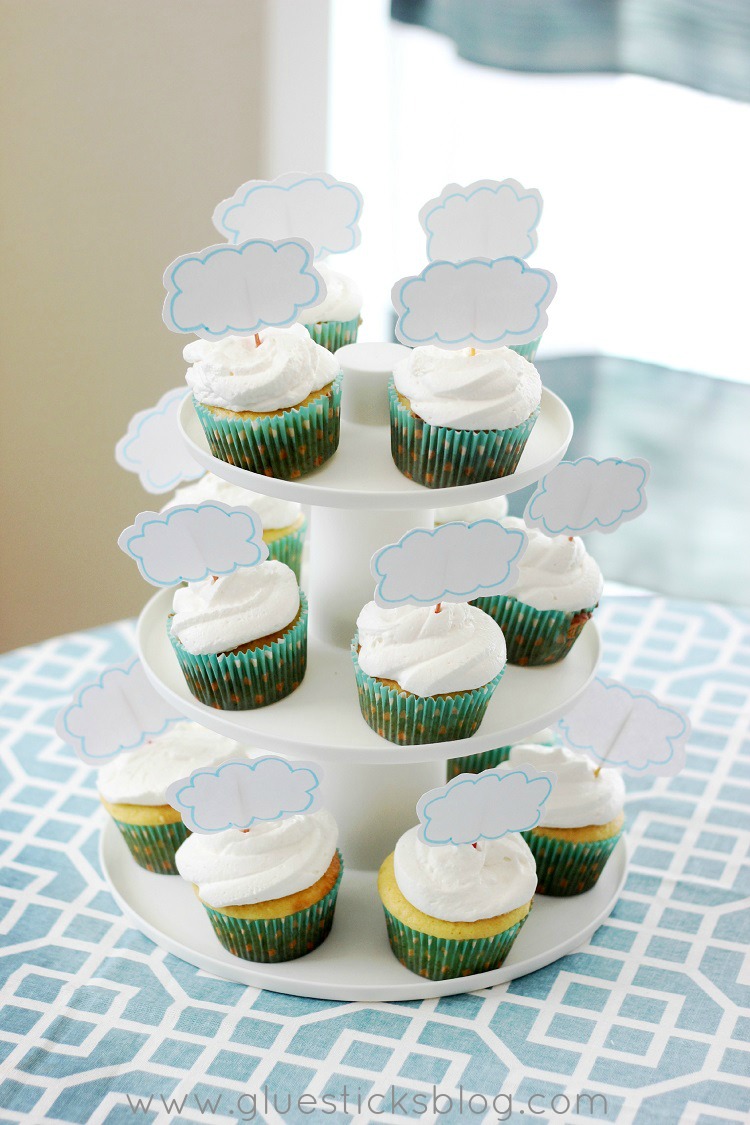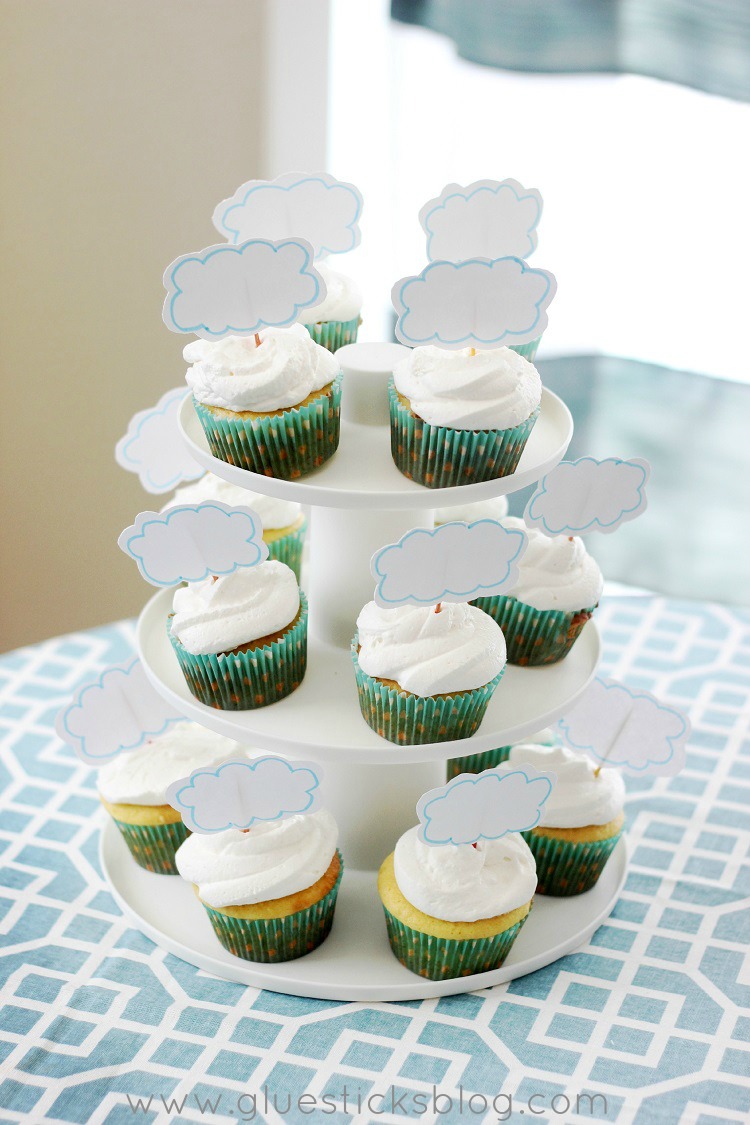 I cut out cloud shapes on cardstock and taped them on toothpicks for easy cupcake toppers.
I always use boxed cake mixes. They are a great base to customize. Sometimes I add flavorings to switch up the basic mix or use butter instead of oil. This time I made a plain lemon cake mix, no alterations. The frosting/icing is made from only two ingredients. Whipped topping and lemonade concentrate. The idea of using lemonade concentrate came from my friend who added it to her frosting and made the most amazing cupcakes last year! It was genius. I don't care for frosting except for whipped topping. So that's why I used Cool Whip in my recipe. I use it whenever I can on my cakes. The result was a refreshing, delicious, light (as a cloud) cupcake.
Lemonade Cupcakes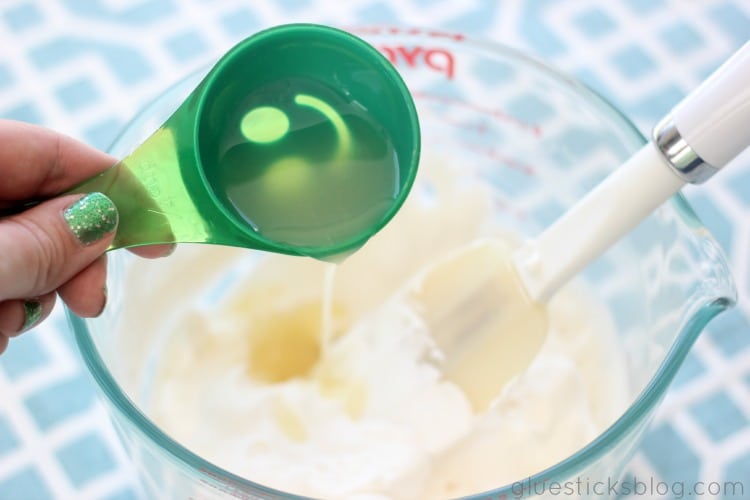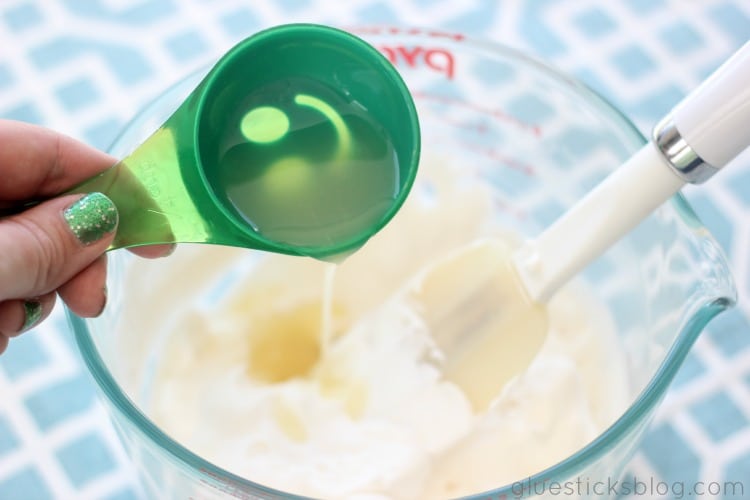 16 oz. tub whipped topping
1/2 c. lemonade concentrate (thawed)
Gently fold lemonade concentrate into whipped topping (1/4 c. at a time, tasting in between for desired tartness). Keep chilled until ready to use.
Fill a large ziploc bag with whipped topping. Cut corner and pipe onto cupcakes. Frosts 12-18 cupcakes.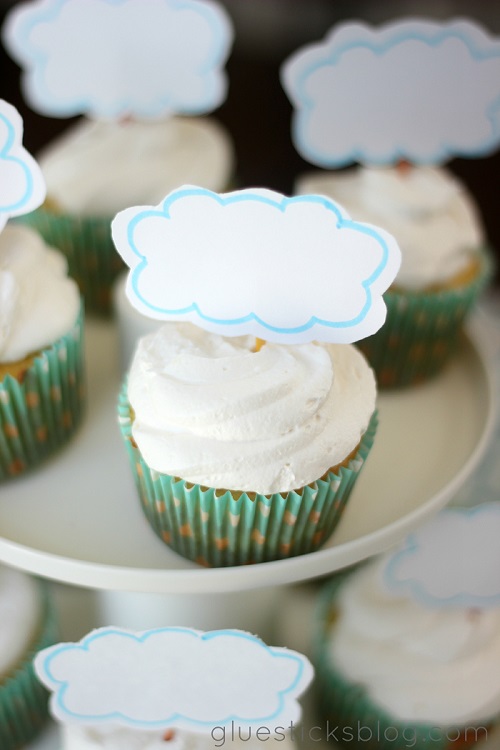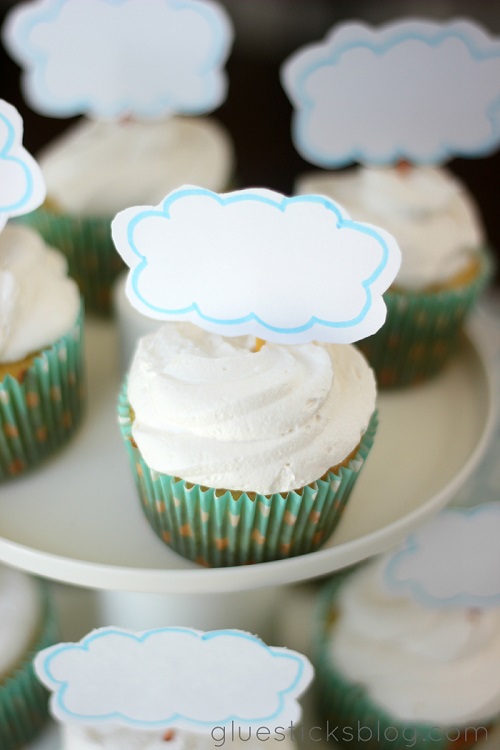 This isn't the first time I've used lemons with baby shower desserts.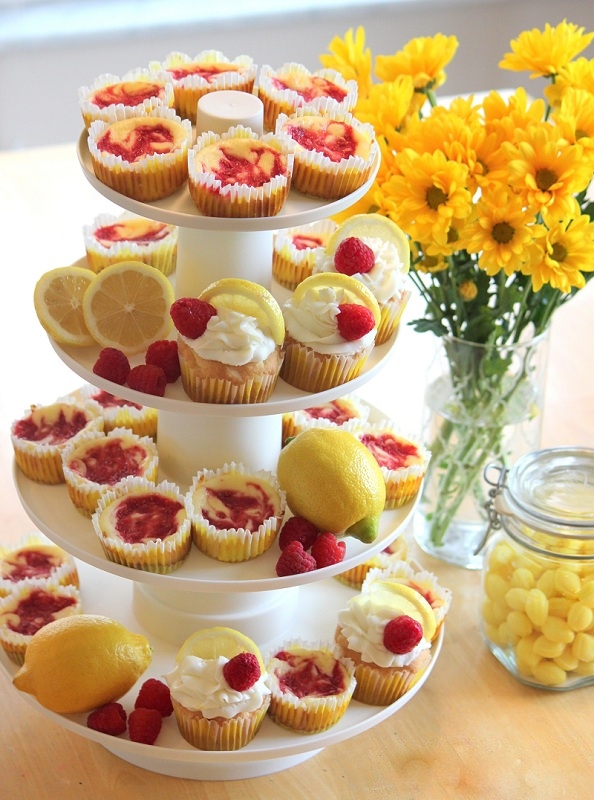 This dessert spread consists of lemon cupcakes with a lemon frosting and filled with homemade lemon curd and min raspberry cheesecakes. If you haven't tried lemon curd before, you are missing out! It is absolutely delicious on shortbread cookies, as filling in cupcakes and spread on pound cake. All of the recipes can be found in my Lemon Raspberry Themed Desserts post.