Make your own tea party hat to wear while sipping tea or pink lemonade with your friends! These little tea party hats are so simple, feminine, and sweet. They are the perfect activity to make with friends at birthday parties or sleepovers too! This post contains affiliate links.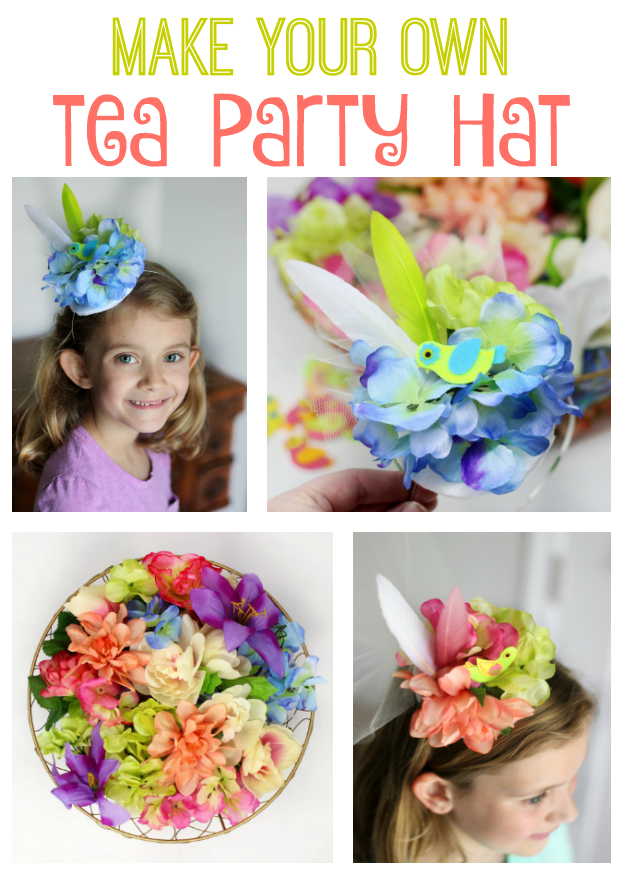 I am fortunate to be able to work with the 8-11 year old girls at church (Activity Days). We have the best time at our activities! We are hosting a Mother's Day lemonade party in two weeks and have had a lot of fun planning it! We wanted an activity for the girls to do with their mothers while the guests arrive. Everyone knows that a tea party is all about the feminine touches; flowers, pearls, dainty finger foods, and of course—tea (or lemonade in our case).
I saw these darling fascinators from A Bushel and a Peck and knew they'd be perfect! We came up with our own spin and I am absolutely thrilled with how they turned out.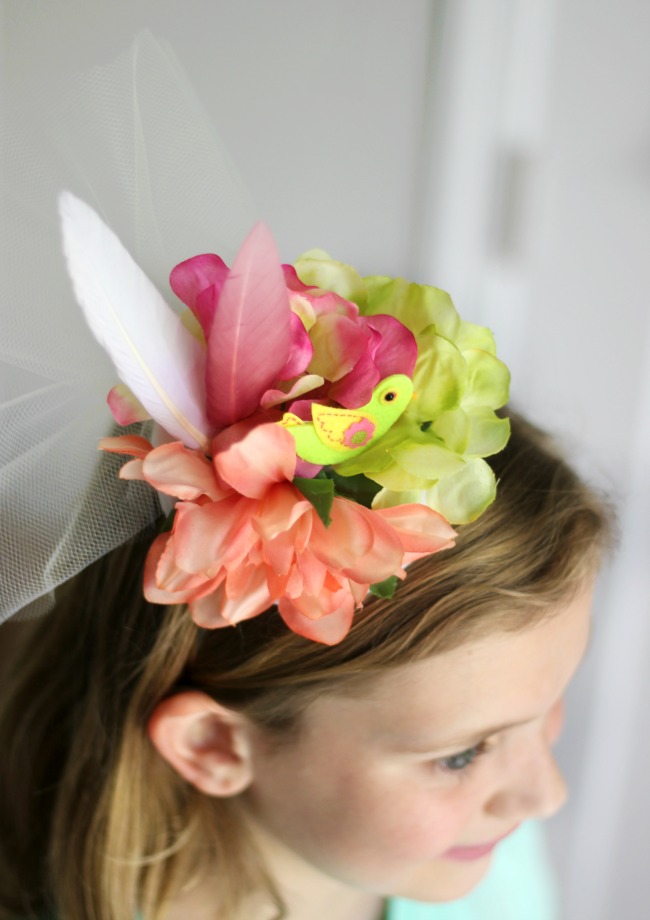 I made two as examples and will have a table set out with headbands, flowers, feathers, birds, and hot glue guns. The headbands will already be prepared with the felt and tulle, making the activity quick and easy for both mothers and daughters.
Make Your Own Tea Party Hat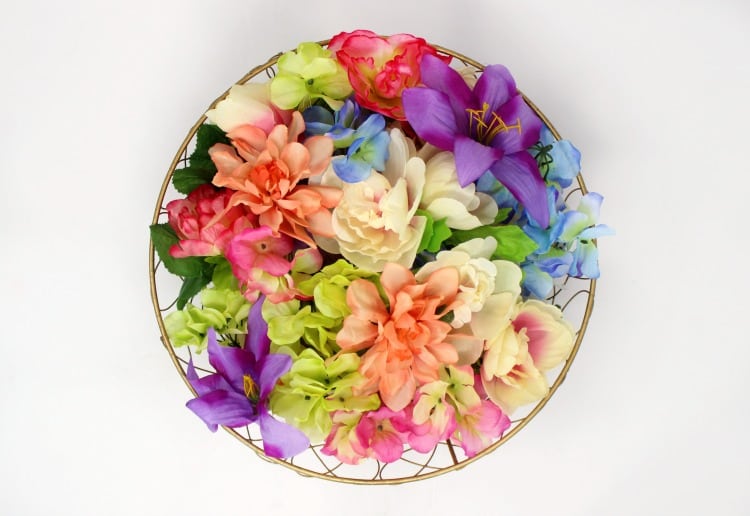 You'll need a bunch of flowers.
3 flowers for each headband is a good number.
Note: I found all of these at the Dollar Tree store, cut off the stems off, and placed them in a basket. I saved a ton of money by purchasing them here vs. Michaels or Joann's.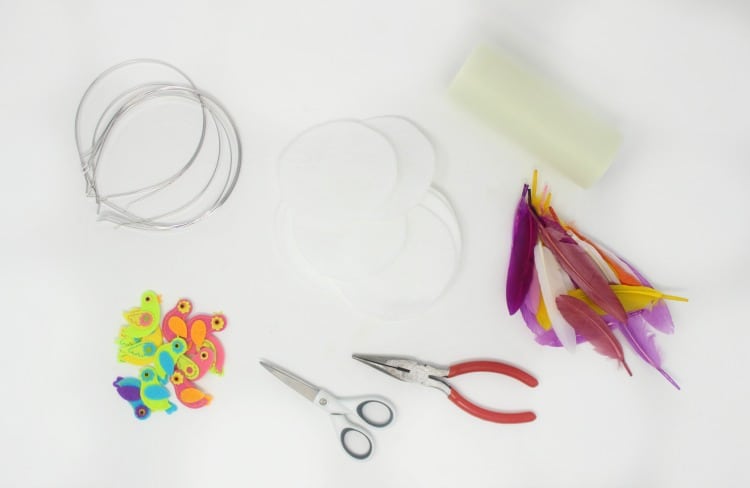 You'll also need:
1 plain headband (purchased here in a pack of 48)
2 (5″ circles of white felt)
24″ of tulle (purchased here)
1 bird (Michael's)
2 feathers (Michael's)
scissors.
wire cutters to trim stems from flowers, if needed.
Note: I wanted to use these birds, but didn't allow enough time for shipping. If you have the time, they'd be perfect! They have them on Amazon for bit more, but we needed enough for 28 headbands so the felt stickers were more within our budget.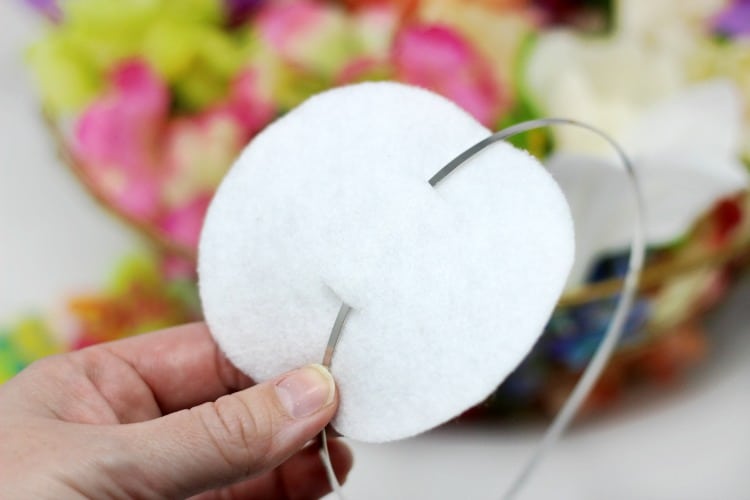 Cut two small slits in one circle of felt. Slide the headband through both slits.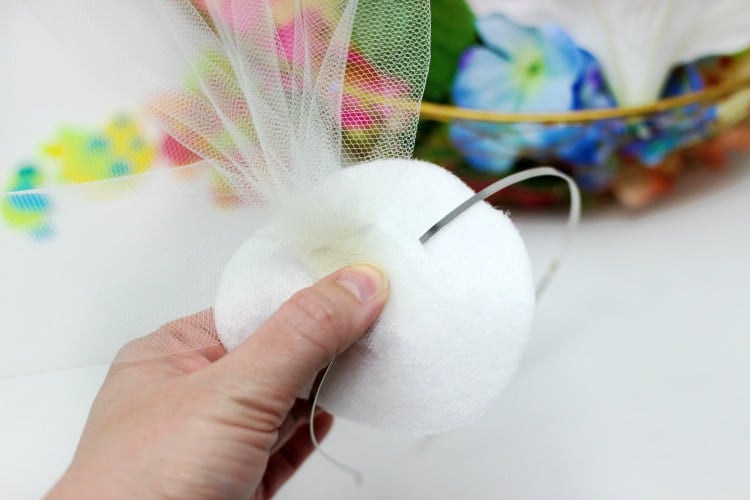 Cut a length of tulle 24″ long. Gather the tulle and hot glue to the top of the headband. Hot glue the second circle of felt on top, sandwiching the tulle in-between the two circles of felt.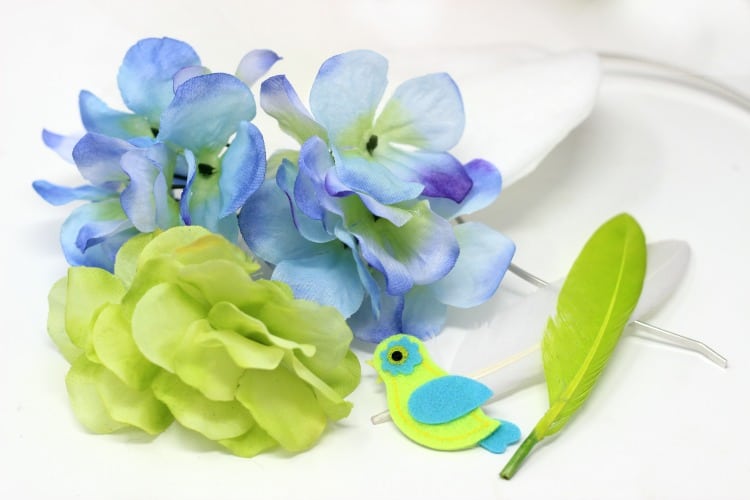 Now for the fun part!
Glue 3 flowers onto the center of the headband. Add a couple of drops to the ends of the feathers and stick them into place, making sure they stand up to make the hat a bit taller.
Hot glue the bird onto the hat.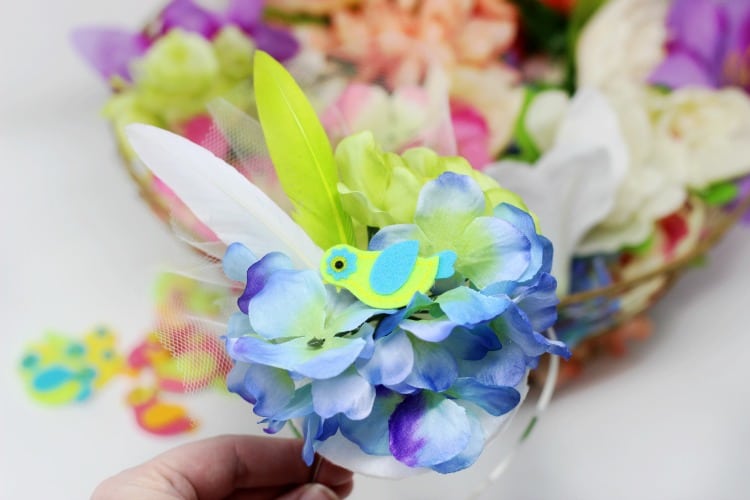 Now that you have a darling tea party hat for yourself, go ahead and make one for a friend!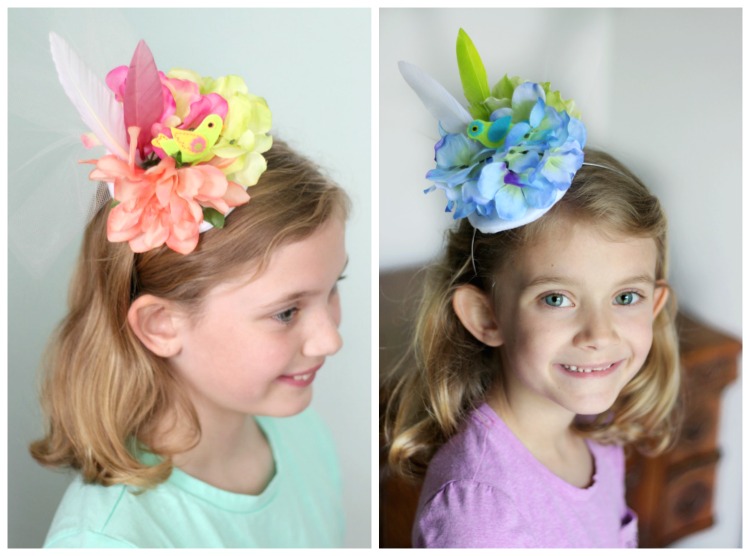 I can see my girls wearing their tea party hats on a regular basis. Ruby asked if she could have the one that I am going to wear to the tea party. I'm thinking that she will get more use out of it than I will, ha!
You might also like…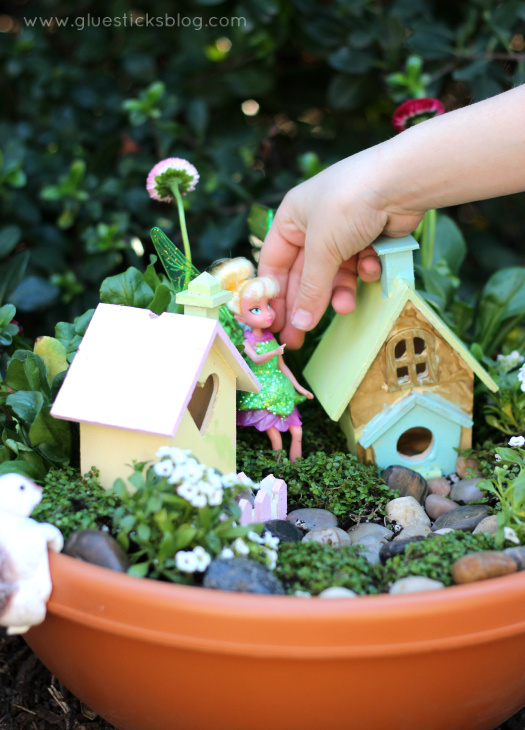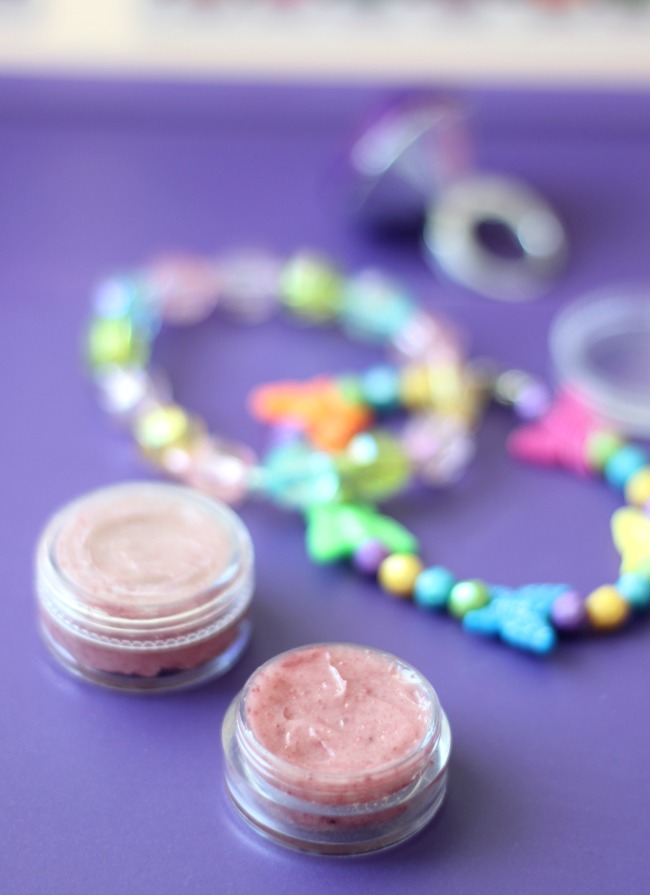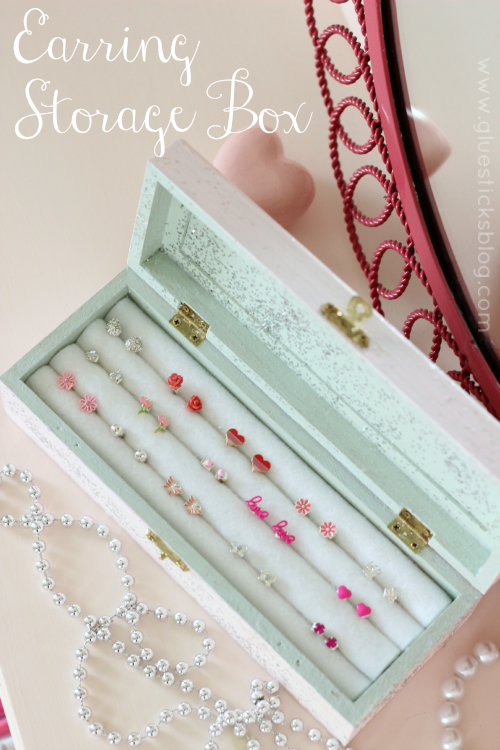 Welcome! I'm Brandy, mother to 5 darling kiddos and a cute black lab named Toby. My husband is in the Coast Guard so we've lived all over the place, turning each house into a home. I love baking, sewing, making cute things with my kids, and sharing what I've learned with all of you!