Homemade lip gloss with only 2 ingredients! This fruit punch lip gloss smells delicious and is such an easy project to make with kids. You can make any flavor you'd like by switching up the flavor of drink packets. As a brand ambassador for Step2, I partnered with them to receive a darling vanity in exchange for sharing our experience with the product with you!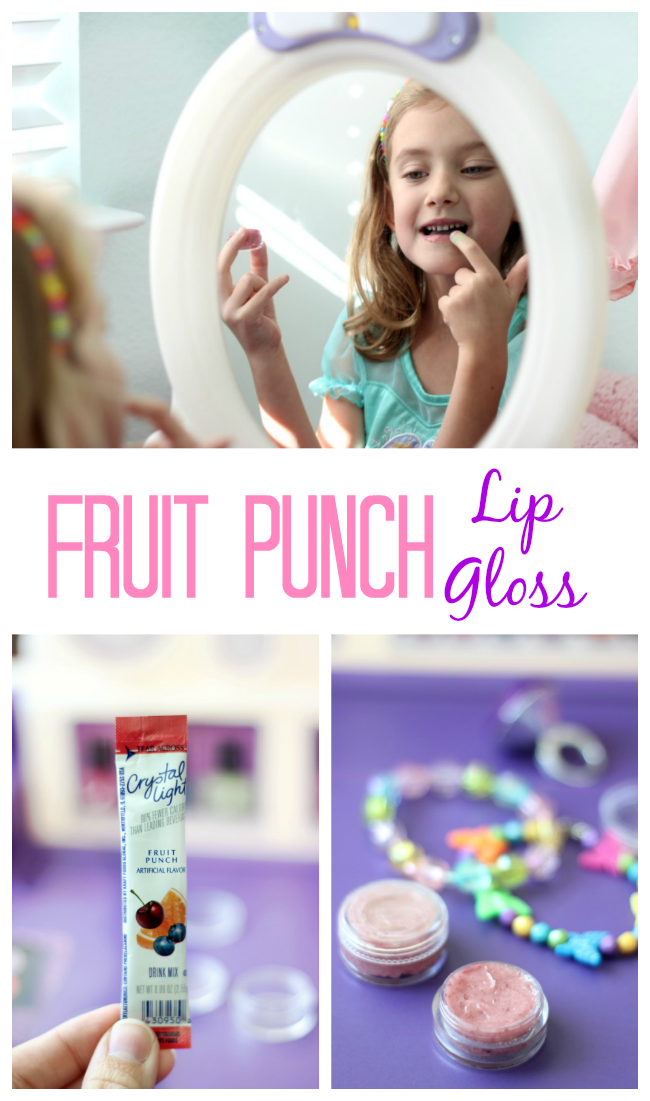 ,
Ruby recently had a birthday! Space is limited in her bedroom, but she has been wanting a little vanity of her own. What girlie girl wouldn't want a special place to primp every morning? I saw the
Pretty and Posh Vanity with Stool from Step2
on their website and took a chance that it would be small enough for her room, yet big enough for her.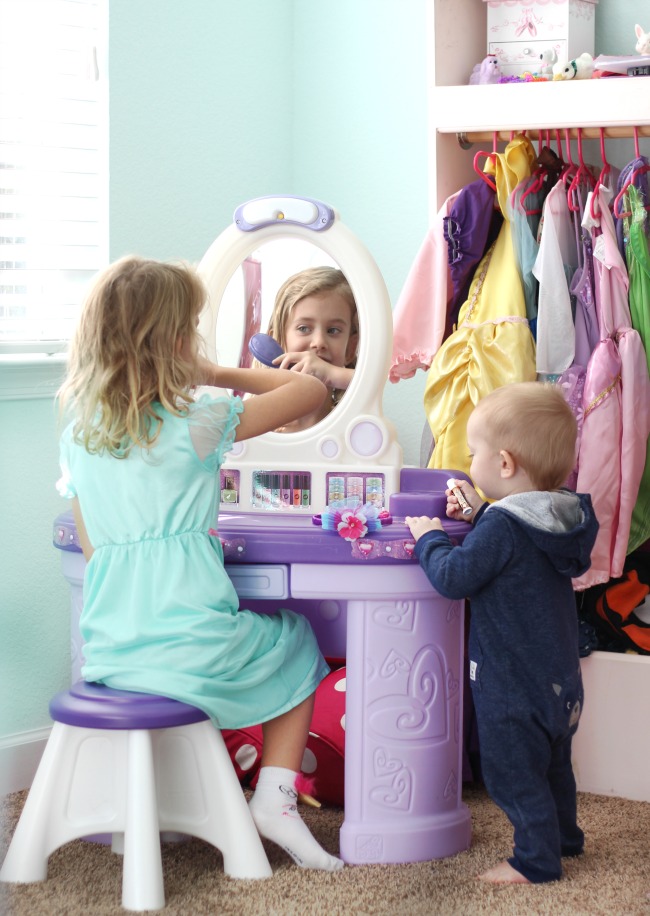 It was a perfect fit! I may have even blindfolded her the day it arrived and had her sit on the stool just to make sure. After all, if it was too small that would be a bummer to give her on her birthday and  I wanted to make sure I had time to find something else if it wasn't going to work! She was really confused, but it all made sense when her birthday rolled around haha!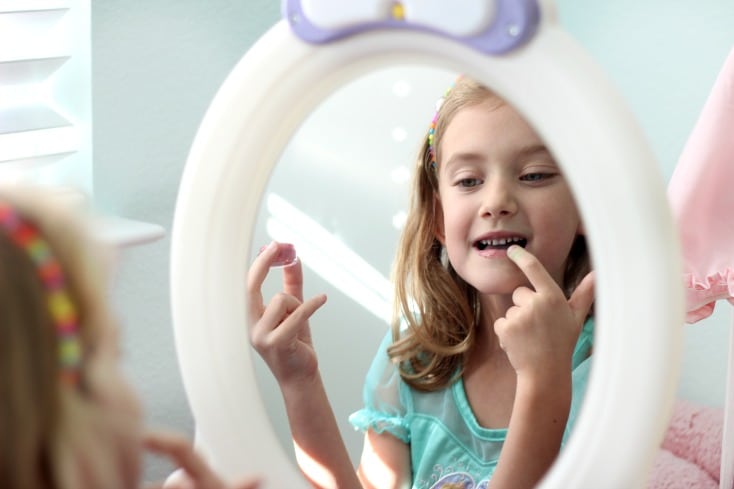 Ruby is our girlie girl. She loves brushing her hair, styling it on her own, picking out her clothes the night before, and wearing jewelry. She has a few items of dress up make-up, but isn't allowed to wear it out of the house. We decided to make a couple of pots of lip gloss that are slightly tinted, but virtually sheer on her lips.
Homemade Lip Gloss with 2 Ingredients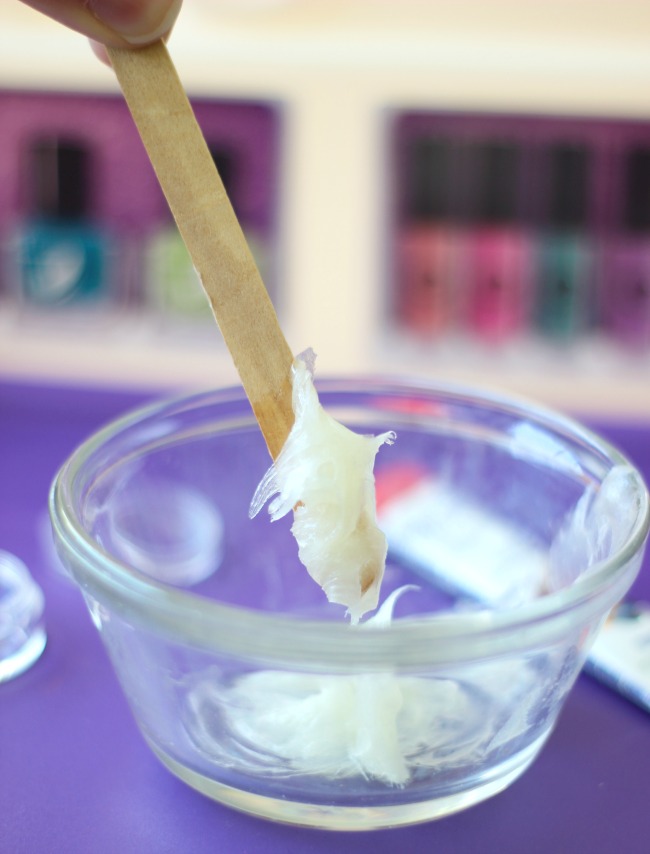 We scooped 1 T. of petroleum jelly into a small bowl.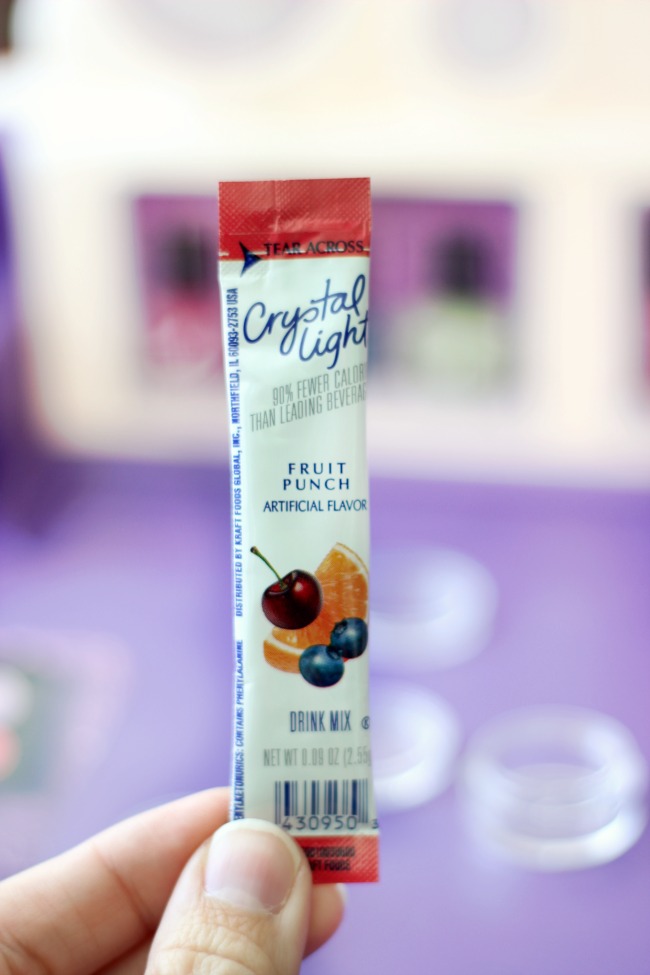 Then sprinkled about 1/2 tsp. of drink mix powder and stirred with a popsicle stick. We added a bit more powder until we got the color that we were looking for.`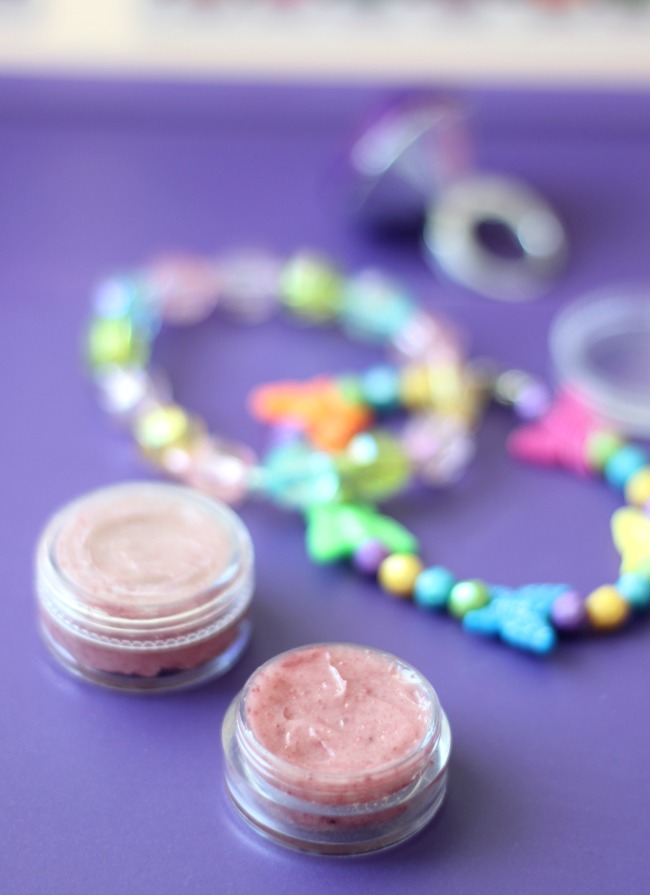 Then we filled two small lip gloss pots that were leftover from another project!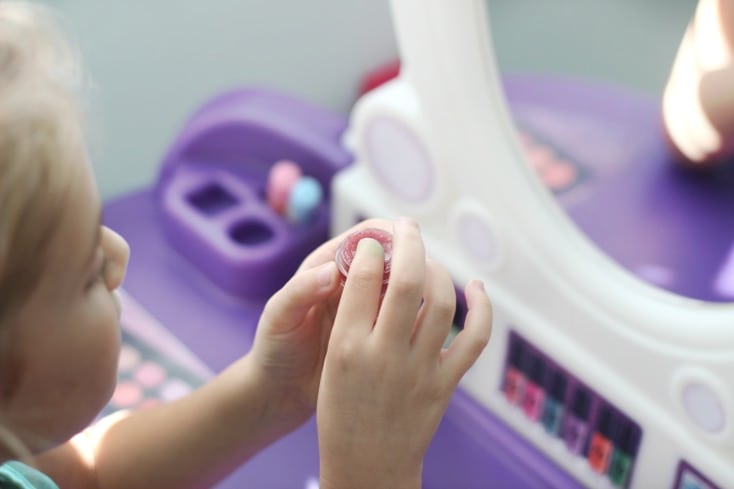 It goes on smooth and tastes delicious! A little bit goes a long way. You can definitely add a tiny bit of melted beeswax or use half petroleum jelly and half coconut oil for a slightly thicker consistency.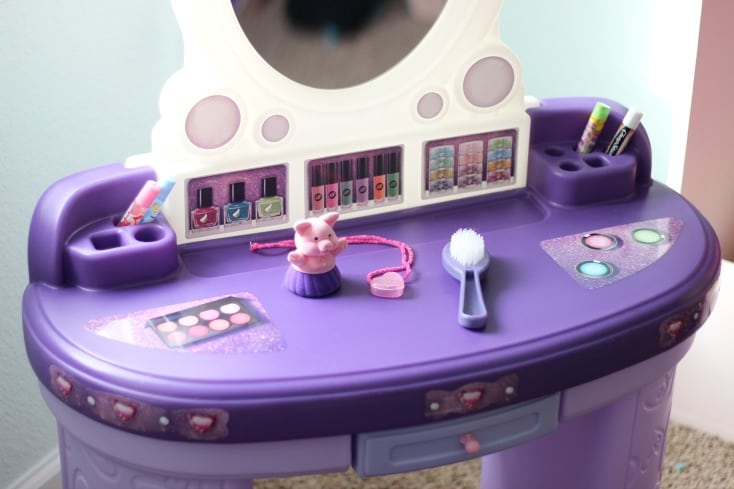 Many imaginative play toys are super cute, but not really functional. That definitely isn't the case here.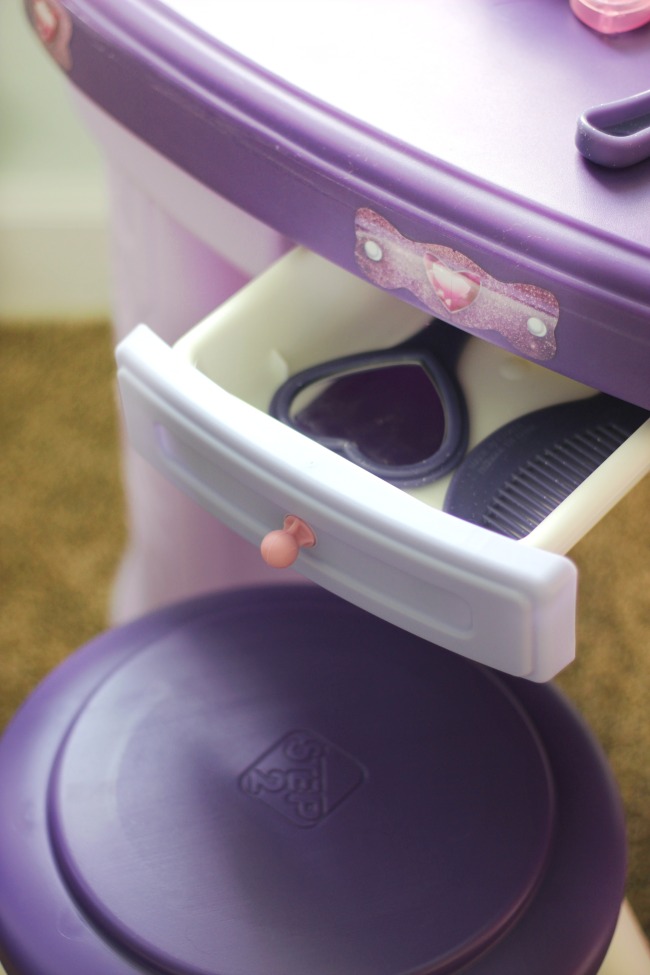 The
Pretty and Posh Vanity
has a slide out drawer and comes with a brush, comb, and small hand mirror.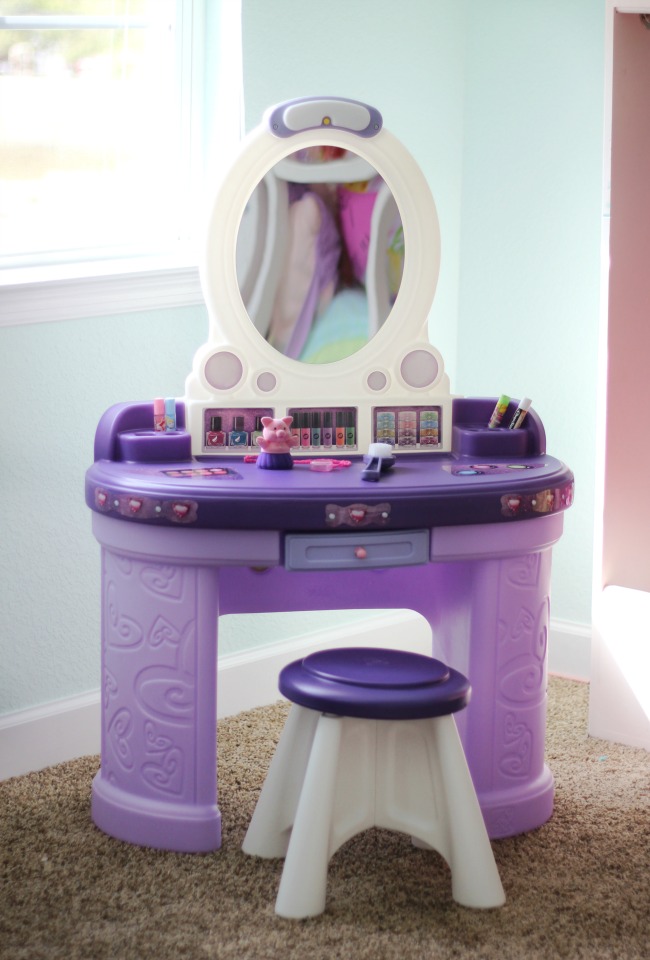 The small accessory holders are perfect to store hair ties, lip gloss, and small jewelry, and there is even a light on the mirror!
If you liked this homemade lip gloss you might also like…