Would you believe it if I told you this DIY earring storage box was made from pencils and felt? Crazy I know but read on to see how!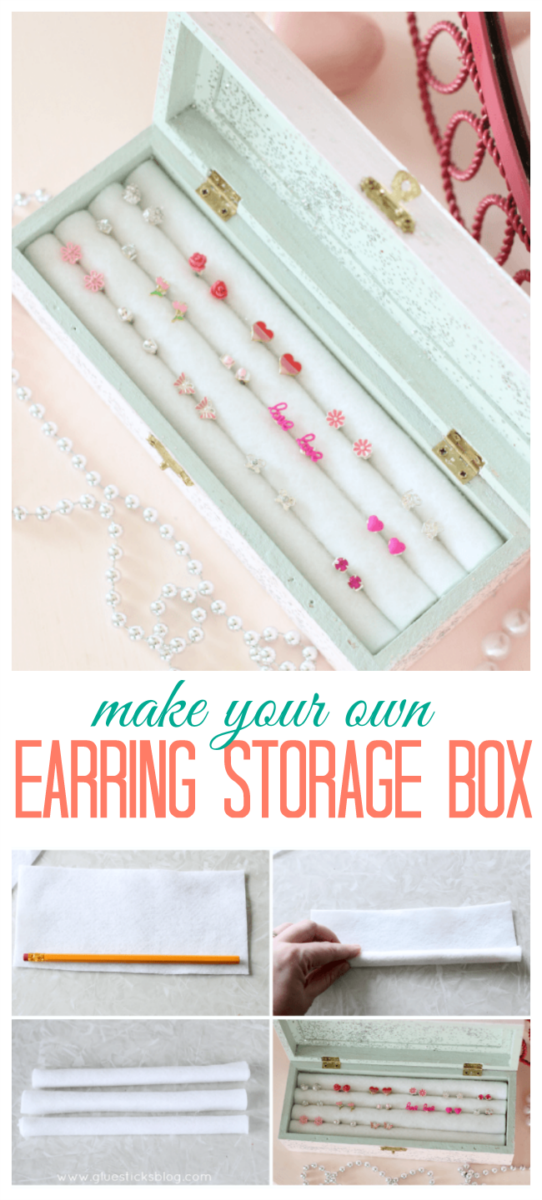 This post contains affiliate links.
My girls took the plunge and got their ears pierced in December. Together! It was something that we had talked about for quite a while. Santa brought them each a few pairs of earrings and we decided that we needed to make an earring box to store them in.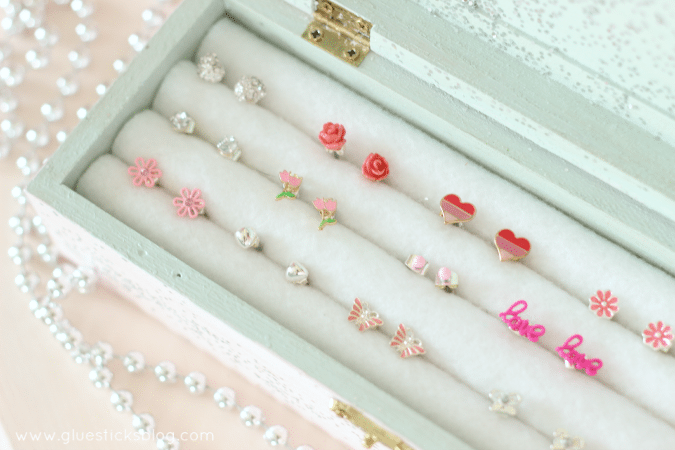 I wanted an earring storage box that would be easy for them to keep track of. This little box with the felt rolls is absolutely perfect. The earrings are simply placed in the grooves. The girls have taken this little box up and down the stairs and the earrings haven't moved around. It turned out darling and we ended up spending about $5 to make it. Perfect!
Easy DIY Earring Storage Box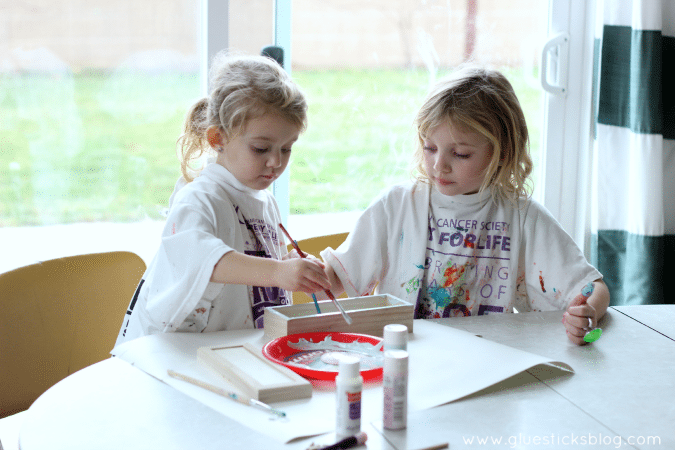 We started with a plain wooden box from Michael's for $3.99. We removed the hardware and the girls painted it "ballet slipper" pink and "cloud" blue. Then we sprayed it with clear paint, added glitter while it was still wet, and sprayed one more coat of spray paint before screwing the hardware back on.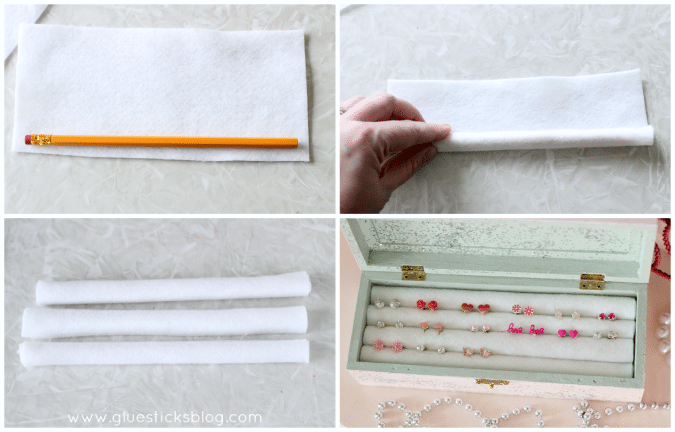 The earring rolls were super simple to make. Pencils! This box was the perfect length to use pencils. If your box is bigger or smaller than ours, you can cut wooden dowels the length that you need.
We trimmed the felt the length of the pencil and about 4″ wide. Then we hot glued the pencil to the felt and rolled up tightly.
Once we had enough rolls we glued them seam-side down into our box.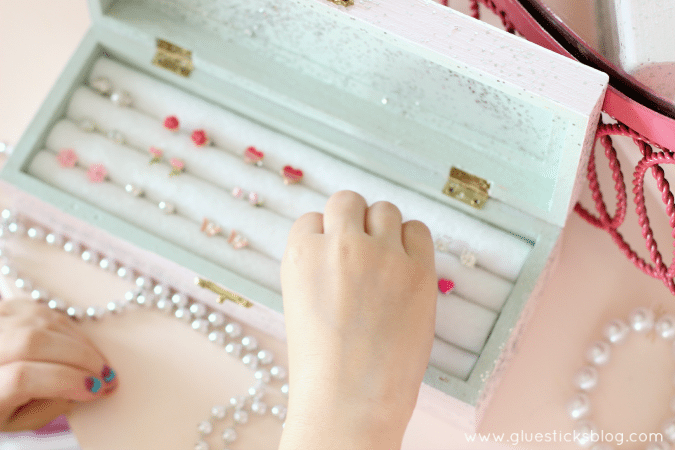 They love going through and looking at their new earrings. They were even more excited to choose which pair would be the first ones they'd wear once their studs came out.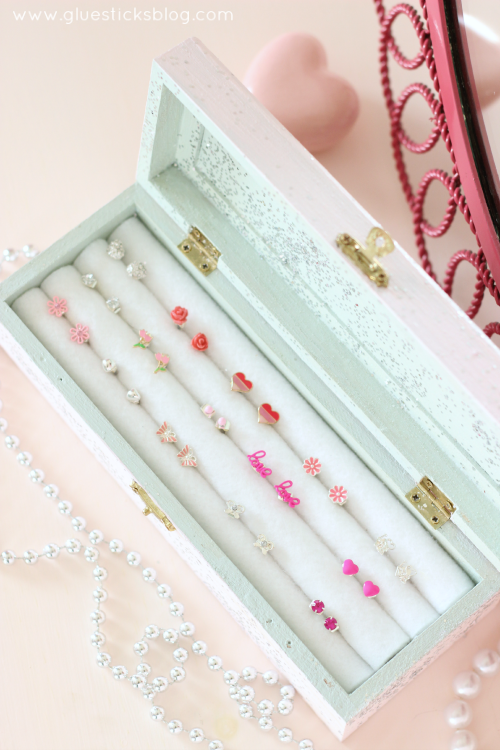 I told them that I needed to make an earring storage box for myself. They both chimed in and said that I could share theirs! Such sweet little girls, but I think I still want one of my own 😉
If you liked this fun craft for girls you may want to check this out:
2 Ingredient Fruit Punch Lip Gloss