Make mismatched striped maxi skirt for summer! Comfortable, feminine, and a quick and easy sewing project. Includes a link to the maxi skirt pattern and step by step instructions.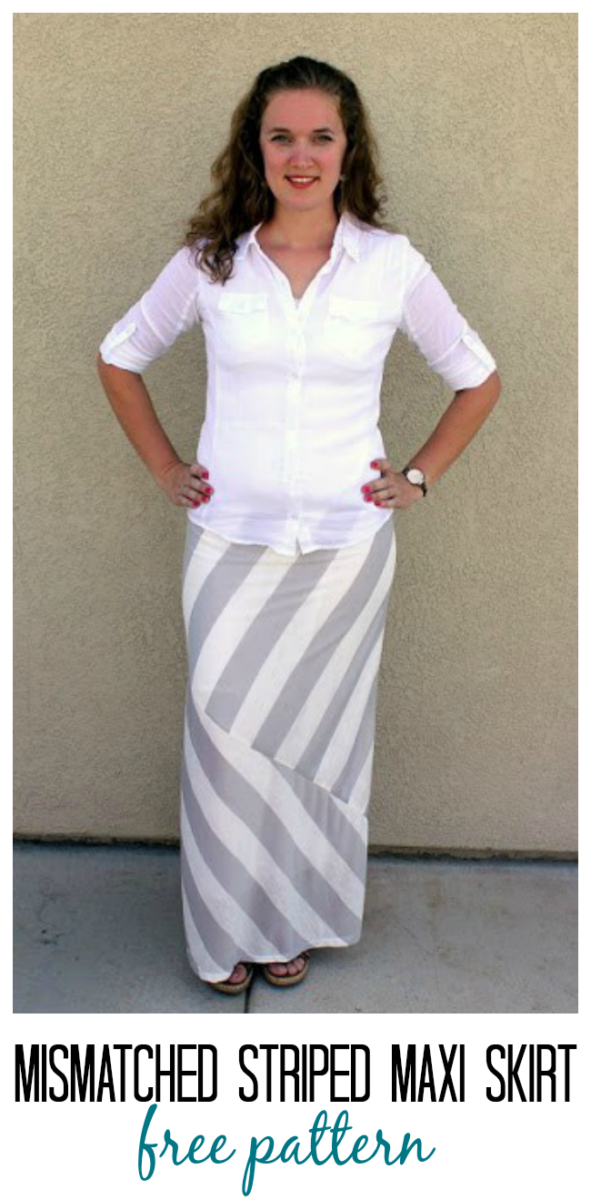 I absolutely love knit skirts and could live in them all summer. Light, breezy, flowy, and feminine. The problem with making them is finding cute knit fabrics for a reasonable price. This is why I usually end up buying them, but THIS skirt cost me $7 to make. And so I had to make one….and I made several others with the fun knits I found from
Girl Charlee
.  Some of the knits were pretty thin. I have to wear a long slip with the skirt in the photo or else it is fairly see-through, but my long slip worked perfectly and did the trick. It just depends on which type of knit you purchase.
I didn't use a pattern for the other skirts I made. I just winged it and styled them after the yoga band  skirts I bought from Old Navy a couple of years ago. Knee length.
I wanted to do something different with this fun striped fabric and so I turned to iCandyHandmade and made this skirt using her
Mismatched Maxi Skirt Pattern
. Her pattern was fantastic and very easy to follow!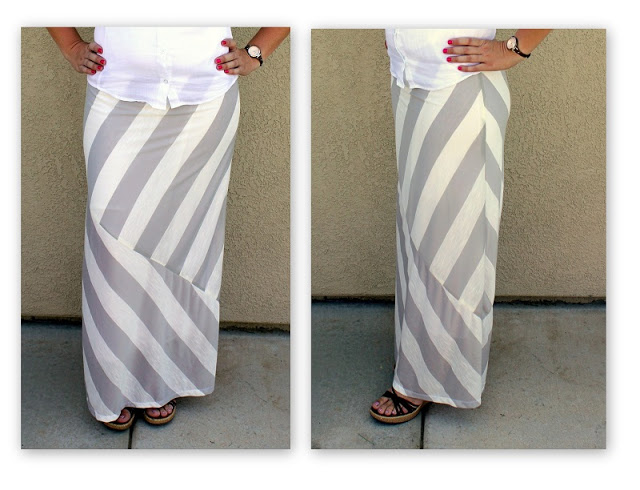 I was a little bigger than her measurements and so I  had to add 2 inches in the width. She gives instructions for making a basic A-line knit skirt her maxi skirt pattern as well if you choose to not do the mismatched route.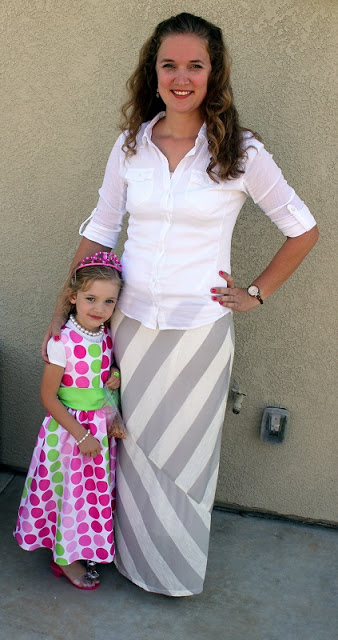 Kaylee saw Derrick taking a picture of me in my new skirt and decided to jump in for a picture too. All ready for church! She did change her shoes before leaving the house 🙂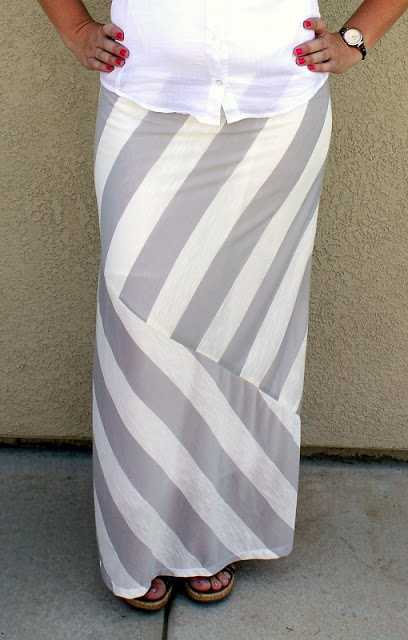 I think I need to make another one…. now to decide which fabric to choose this time!
You might also like…