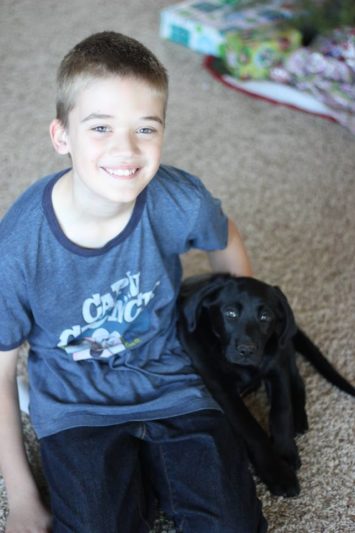 Meet Toby! He is our 10 week black lab puppy. After being married for almost 12 years and being asked to get a dog, relentlessly by the kids, for the past 8, we are first time dog owners. We were on the hunt for a shelter dog, with little results. We wanted a family friendly dog that would be a good fit for us and this little guy kind of fell into our laps yesterday!  And for not being a "dog person" he is kind of growing on me.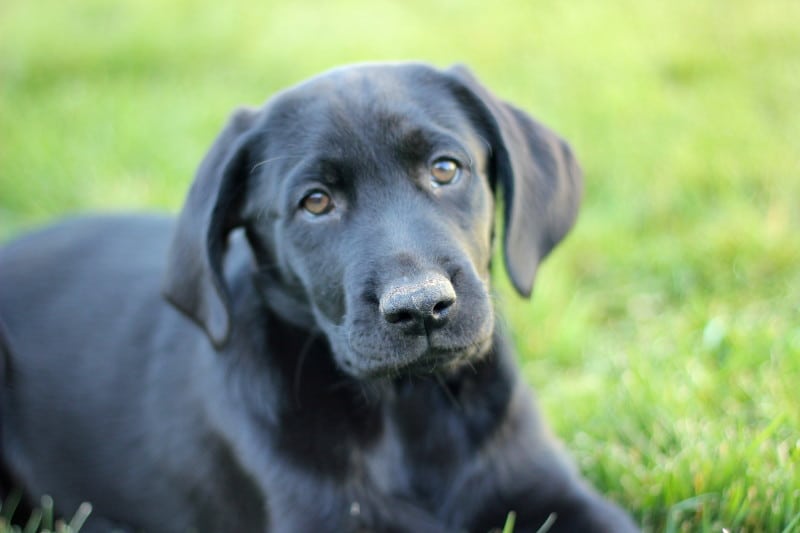 He was still living with his parents. The last puppy from the litter who was going to go to the owner's sister, but that didn't end up working out. They had already began training him and treated him like he was their own. He is very submissive  and sweet, and so great with the kids.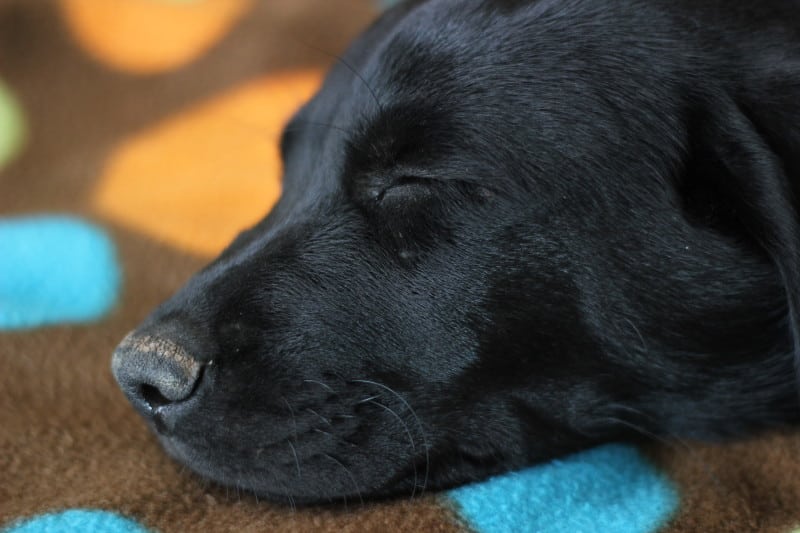 Since we are one of the few Americans who haven't owned a dog, I thought I'd skip the crafting today and ask for some info and advice from you fabulous ladies!
Crate:
He is crate trained. We are thinking of having his crate upstairs in the hallway (we have a big landing). Good idea? Bad? Do crates generally go in a main living area?
Toys:
My sister gave me some great suggestions that they use for their mastiff. Any recommendations specifically for labs who chew on everything?
House:
This has been my main hang up with getting a dog. I don't want my house to smell like one. Most of my friends are probably sitting here with their jaw dropped hearing that there is a dog in my home. He is going to be an outdoor/indoor dog. So  I'm hoping that keeping him brushed will help with the hair.
What products would you recommend for my carpet? He is almost potty trained so I'm looking more for fresheners. Nothing that gives off a cheap air freshener vibe, just something that deodorizes and absorbs. Thoughts?
I'm looking at getting another steam vac. Our other one only lasted a year. I'd love suggestions on those too.
I think that's all for now, but I'm sure I'll be back with more questions! If you have any advice for raising a lab, I'd love to hear it!