#MVCheezIt #CollectiveBias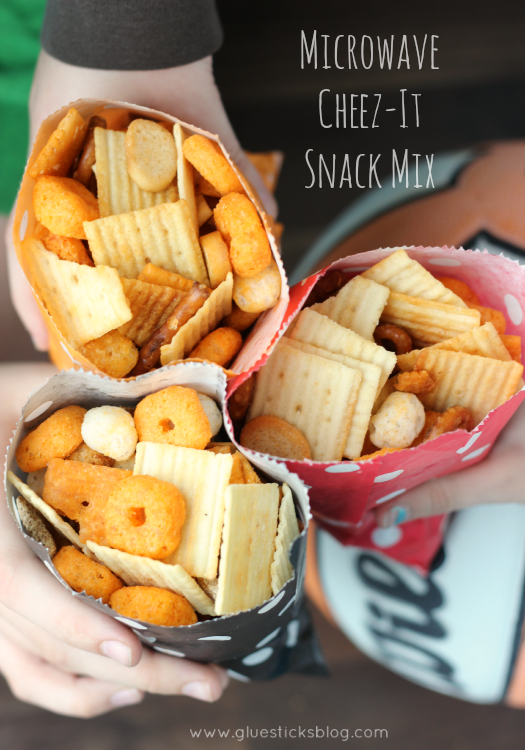 "There are really only two plays: Romeo and Juliet, and put the darn ball in the basket."
—Abe Lemons
College basketball season is here. Are you ready? Have you filled in your brackets? Everyone knows that the most important part of the game is the food! Finger foods, cheesy, crispy, salty ones. This Microwave Cheez-It Snack Mix comes together in just minutes and is the perfect game time snack.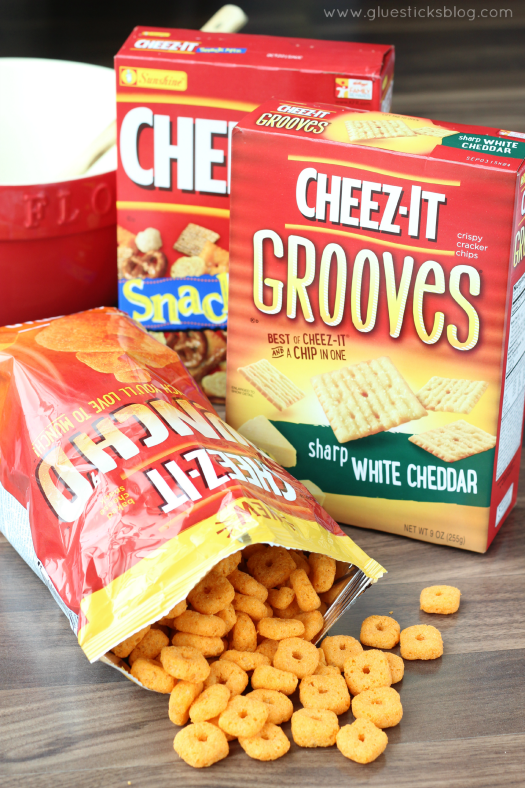 What are your favorite Cheez-It products? Do you stick with the classic flavors or like branching out and trying the new ones? I picked out 3 varieties at Target and had fun mixing them up.
Microwave Cheez-It Snack Mix
9 cups Cheez-It products (I used Cheez-It Crunch'd, Cheez-It Snack Mix, and Cheez-It Grooves)
5 T. butter or margarine, melted
1 tsp. garlic powder
1 T. Worcestershire sauce
1/4 tsp. seasoning salt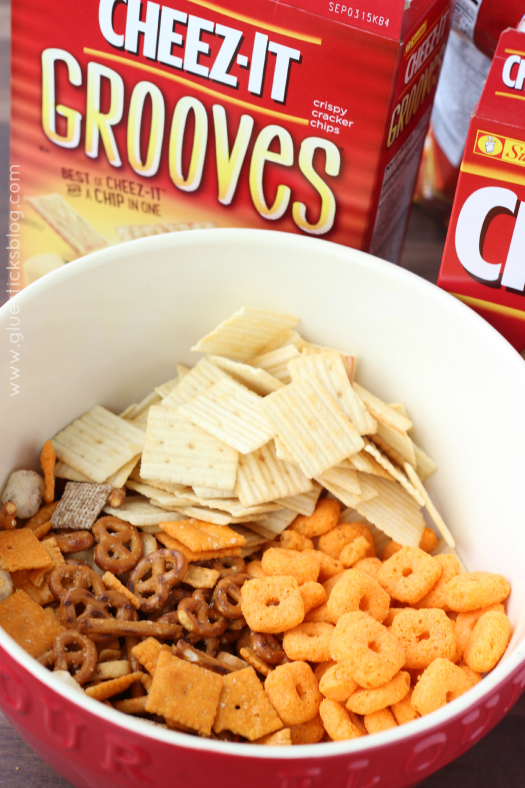 Decide what ratio of Cheez-It products you'd like. I used a bit more of the Cheez-It snack mix than the other two so that I could take advantage of some of the extra add ins like pretzels, etc.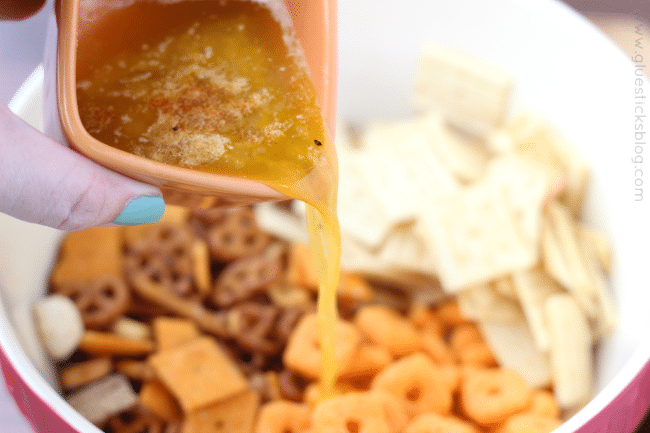 Combine butter and seasonings and pour over dry mix. Stir. Microwave on high for 2 minutes. Stir. Microwave for 2 more minutes. Stir.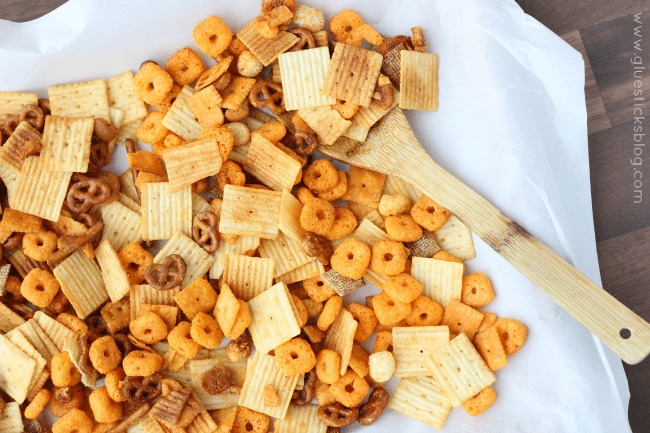 Pour onto a parchment lined baking sheet and let cool.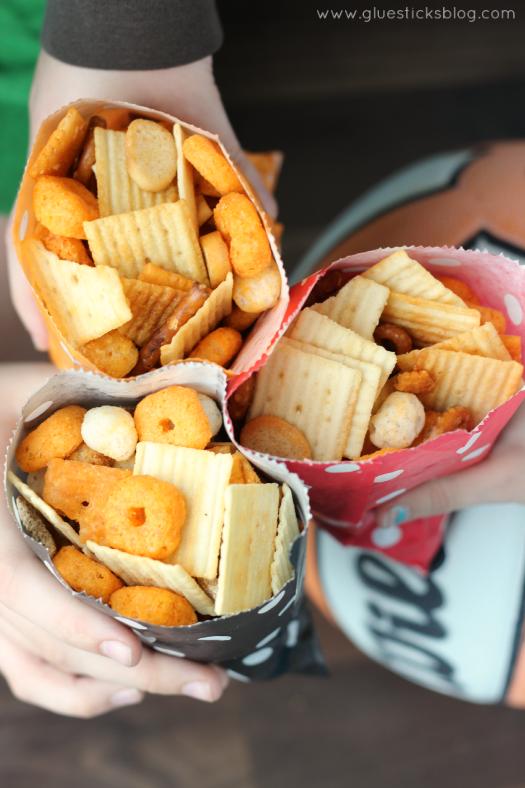 There are so many ways to customize this mix using our favorite Cheez-It products. Which ones would you use?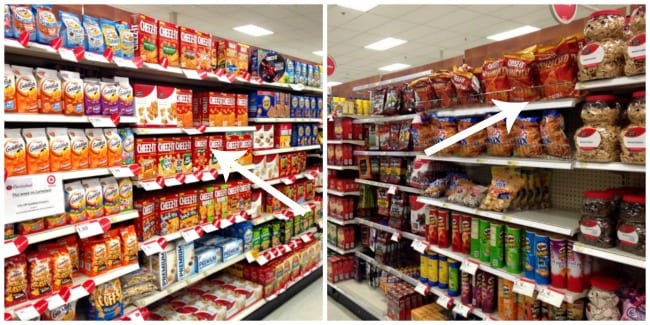 Cheez-It Crunch'd and Cheez-It Grooves are new and come in several flavors. We used the Sharp White grooves and Cheddar Cheese Crunch'd. Yum! Cheez-Its are on sale for 3/$8 at Target. You can use Target's Cartwheel app to save an additional 35% off of this sale price you buy 3 varieties of Cheez-Its.
And if you get a chance, be sure to check out the  Most Valuable Cheese Contest that is taking place from Feb – April 2015. You can vote on your favorite flavors/varieties from six popular Cheez-It flavors and play games for a chance to win $10,000.
Here are more appetizer recipes that might be great with your game time menu!